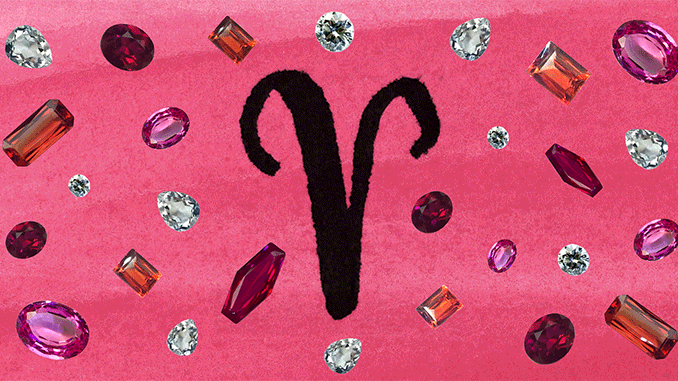 Horoscopes
December 2016 Horoscopes: Aries
MARCH 21 – APRIL 19
Illustration
Hannah Becker
Check your notifications, because on December 13, the stars send you a VIP connection you've been dreaming about. The Gemini full moon, Mars, and Jupiter align in a glittering pattern that activates your houses of networking, long-term goals, and partnership. Tension from Saturn in your expansion sector says taking the offer might come with a few growing pains, but good vibes from Uranus in your sign promise an outcome that's better than you could have imagined.
If you feel aggro this month, go ahead and blame the stars. On December 19 (the same day Mercury retrograde begins), your ruling planet, Mars, enters moody Pisces for the next four weeks. For best results, hydrate, take lots of baths, and get as much sleep as you can. Bonus points if you incorporate something spiritual into your relaxation efforts, like meditation or crystals. On Christmas Eve, when rebellious Uranus syncs with Saturn in your exploration sector, save your sanity by treating any trips to visit relatives like a grand adventure. The day after Christmas, when Uranus opposes Jupiter in your relationships zone, know there's only so much you can do to keep the peace.
You'll know what to do next by December 29, when Uranus directly reminds you what you're fighting for. There's also a Capricorn new moon that day, in league with Mercury retrograde and Pluto in your publicity sector. It's an excellent opportunity to transform the way you're seen on social media, in the workplace, or by people in authority. Support from Mars and Neptune in Pisces suggest a retreat or technology fast could do you major good, even if you get itchy fingers for a few days.