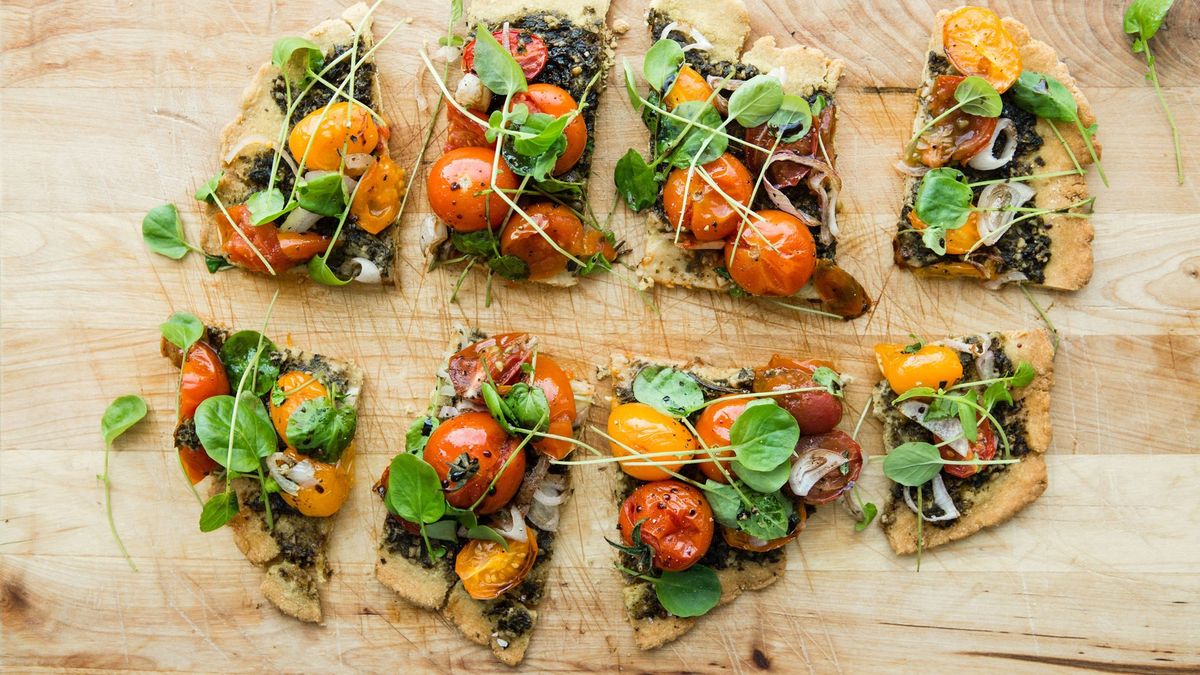 Food
It's vegan and gluten-free, but just as delicious as the other stuff.
By now you've probably noticed that whatever Greenhouse Juice Co. brings our way falls under the category of healthy, nutritious, and downright delicious (think warm fall salad and cold-pressed juice shots). It only made sense for us to have them by our side during this season (hello, Thanksgiving and Christmas) to curb our indulgent cravings and replace them with healthier (and just as desirable) options. Check back weekly over the next month for recipes that will make it okay if you have to skip the gym to make for more family time (after all, it's a busy time of year).
---
CHICKPEA FLATBREAD PIZZA (V, GF)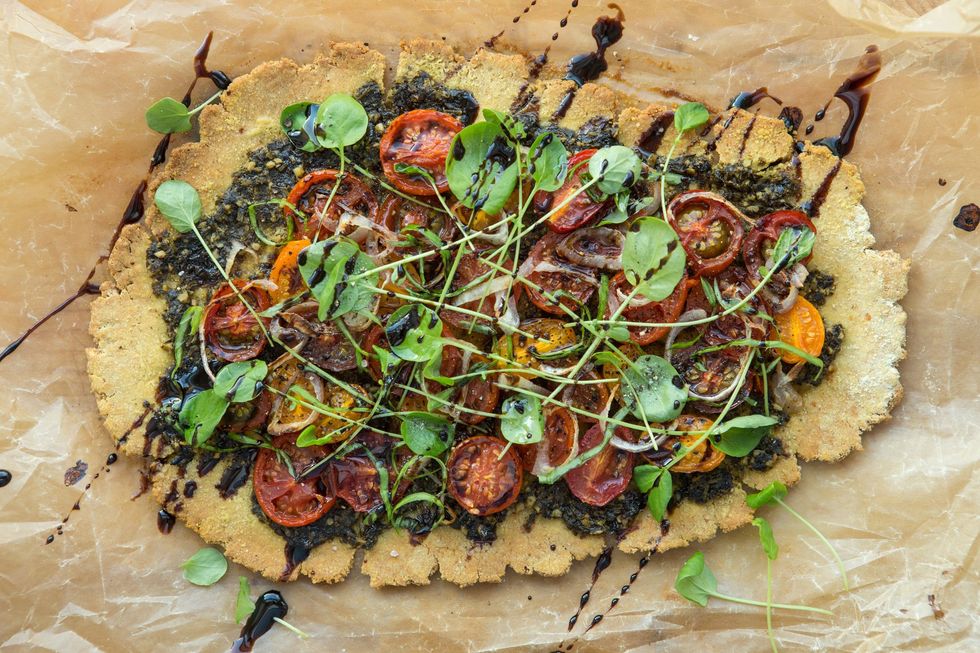 "This flatbread is made of chickpea flour in the style of classic Italian farinata or French socca for an elevated, nutrient-dense pizza experience. Chickpea flour is naturally gluten-free and rich in protein and fiber, FYI. We've smeared ours with fresh pesto and garnished it with heirloom cherry tomatoes and shallots, but feel free to substitute with the toppings of your choice. Serve slices as hors d'oeuvres, or consume as the protein-rich prequel to a night with your Netflix queue."
FLATBREAD INGREDIENTS:
2 cups chickpea flour (plus extra to dust rolling pin and pan)
1 tsp baking powder
2 tbsp olive oil
7 tbsp water
pinch sea salt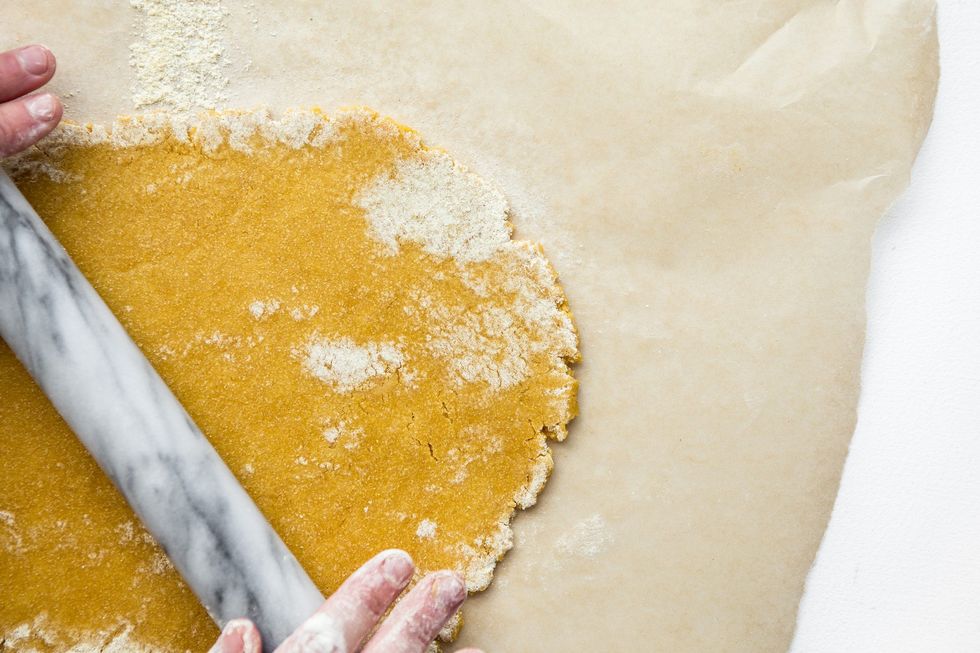 1. In a large mixing bowl, combine chickpea flour, salt, and baking powder. Stir until thoroughly mixed.
2. Abandon your stirring apparatus. With clean hands, mix in olive oil and then slowly begin to add water. Your mixture will begin to form dough. Add water if dough feels too dry, or mix in more flour if it feels excessively sticky.
3. Roll dough into a ball. Cover and let sit for at least an hour.
4. Preheat your oven to 375°F.
5. Cut dough in half and roll out on a layer of waxed paper dusted with flour.
6. Bake for five minutes. Remove from the oven and add toppings.
7. Return your creation to the oven. Bake for another 25 minutes, or until the edges of the flatbread crust appear golden and crispy.
8. Top with chopped basil, watercress, and a drizzle of balsamic reduction.
1/2 cup plant-based pesto
1 1/2 cups cherry tomatoes (sliced)
shallots to taste (thinly sliced)
handful of basil (roughly chopped)
handful of watercress
drizzle of balsamic reduction
Photos: Elena Mari and Nathan Legiehn for Greenhouse Juice Co.