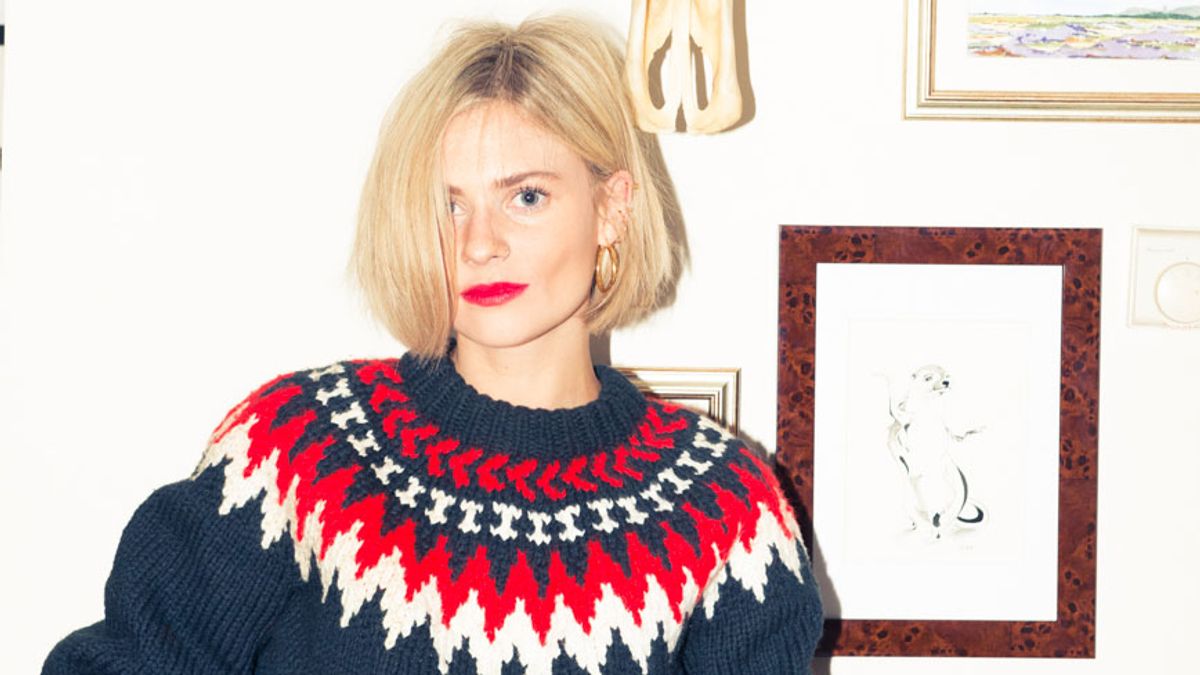 Trends
The One Pair of Shoes This Fashion Editor Needs This Season
Full disclosure: clothes horse Pandora Sykes couldn't pick just one.
One casual scroll through Pandora Sykes' Instagram gives off the feeling that she loves to shop. A lot. But as her role as fashion features editor at The Sunday Times Style (and Founder of PandoraSykes.com) would imply, she also knows what to look for. We're guessing that being surrounded with *all* the pretty things each season, thanks to her weekly "Wardrobe Mistress" column, means her wish list is never-ending (to say the least). So when we asked Sykes about which boots she was planning on adding to her vast shoe collection in preparation for the winter months ahead, we weren't all that surprised when she couldn't pick just one. Below: her picks for the season, both a festive gold metallic pair to wear with cropped trousers and rugged made-for-the-elements boots from Tod's. The moral of the story? Shop for anything and everything.
---
"I just got these MR by Man Repeller boots, exclusively at Net-a-Porter. They are cut a little higher on the leg, which means they even fit under cropped trousers (a first) and everyone stops me when I wear them. Someone even called them my Bowie boot! The price point is great, the shush-per-wear is off the richter."
"I'm also toying with buying these Tod's boots. I wore them recently for a shoot and they were so comfortable. Hiking boots are 'all the rage' and I love the red laces of these. Tod's hiking boots aren''t the first thing I think of when I think of my wish list. But these are the best in their genre that I have found so far."
Still want more perfect fall and winter boots? We've rounded up our 12 favorites below.