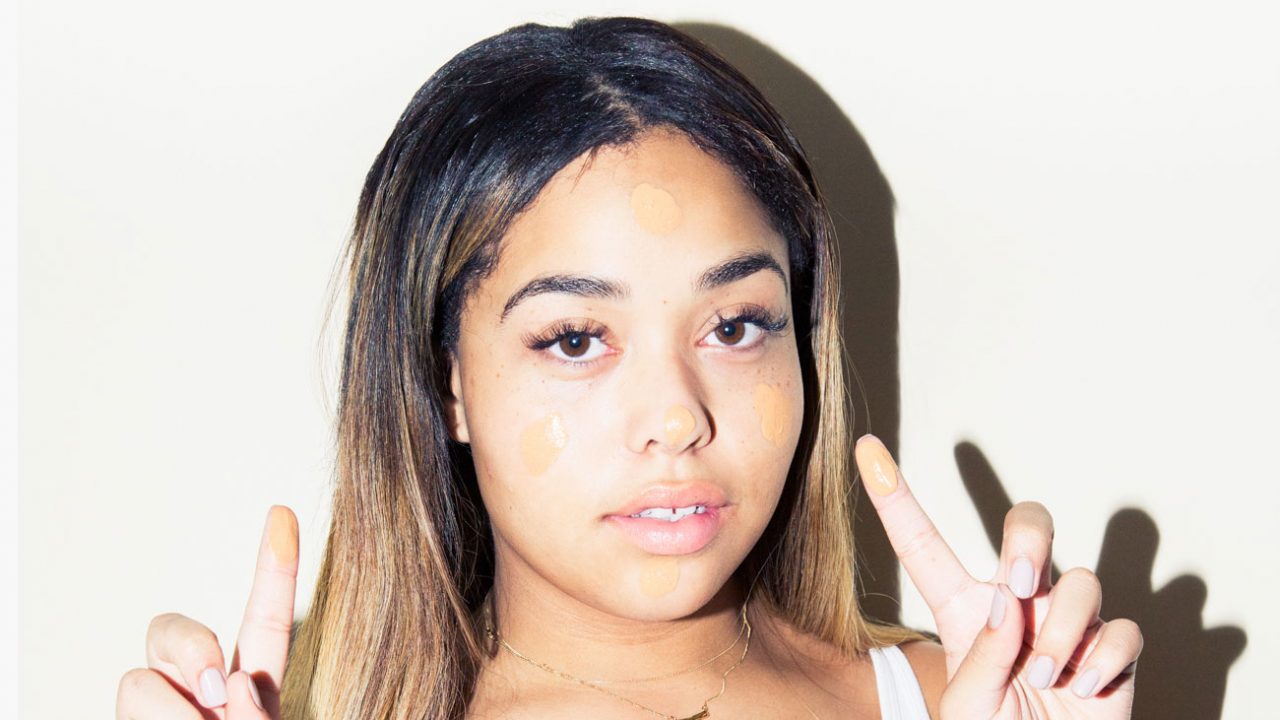 How Six Editors of Color Actually Beat Dark Circles
Because for this crew, looking rough, tumbled and tired is not an option.
Looking bright-eyed and bushy-tailed isn't the easiest when you're constantly up against numerous deadlines and a popping social schedule. After a certain age, annoying pimples are replaced with the not-so secret debut of dark under-eye circles encouraging friends, family, and nosy co-workers to grill you on your current sleeping schedule—or lack thereof. "Healthy sleep habits can go a long way when it comes to both under-eye puffiness and dark circles—it works better than any eye cream," board-certified dermatologist, Ashley Magovern, MD, reminds us. "[Try to] sleep with your head a little elevated if possible, but actually getting enough sleep is probably more important."
While every ethnicity suffers from dark circles, the issue often plagues women of color (think African-Americans, Southeast Asians and Latinas) a bit more than their paler counterparts. "Dark circles are usually a combination of genetics, allergic/sensitive skin, and hollowness below the eyes, in the so-called tear trough area," explains Dr. Donna Bliu Martin. "Often dark circles can be improved with a combination of lightening creams, injectable filler treatments, and laser treatments."
Before heading to the derm or under the knife (no judgment btw), we checked in with six beauty-savvy editors to share their tried-and-true methods of actually putting the "tired look" straight to bed. You'll love what they have to say in the comprehensive skincare cheat sheet below.
Lifestyle Editor, BET.com
"Honestly, I am an insane perfectionist and I have always been conscious of my appearance. I think I noticed that I had bags under my eyes by age 11. But honestly, my eyes are not that bad. I look exasperated when I'm tired, but for the most part, I don't think it's something that other people even notice. I alternate between using a liquid concealer from MAC, which I apply with the brush from the tube and then blend with my own brush, and one from Glossier, which I apply with my fingers.
"I also apply several creams and serums to my face daily. Right now I am on the Dr. Sturm regimen for darker skin tones. It includes two different kinds of cleansers, a serum and two creams. Additionally, I use Boscia Makeup-Breakup Cool Cleansing Oil, Glossier Super Pure, and an acne lotion from Kiehl's. I have a few different eye creams. I like to use Clinique Pep-Start in the morning. Then at night my favorite eye cream is from Dior, but I only use it when I remember, which is almost never—so you can imagine that dark circles are not a huge priority of mine."
Senior Fashion Editor, Bazaar.com
"I'm pretty strict with my skincare regimen—no matter how tired I am, I always wash off my makeup, and once a week or so I'll also put on Lancôme Génifique Yeux Youth Activating Eye Cream.
"If I don't get enough sleep my under-eye will definitely look a little darker—I love to play up my eyes, so using concealer to cover up any darkness is key. For under my eyes I love Glossier's Stretch Concealer. Then, I'll do a cat eye with liquid eyeliner and lots of Maybelline mascara."
Fashion & Beauty Director, ESSENCE + Essence.com
"[I'm] not really self-conscious about my dark circles, I only started to notice them at 29 years old. I contribute them to lack of sleep and stress —so when I get those things under control they don't seem to be an issue. Plus, a great concealer will hide just about anything!
"[Thanks to my mom and grandmother], I've always known the benefits of a good eye cream, but I never used one consistently until I started noticing dark circles. Right now, I'm really obsessed with any and everything by Dr. Barbara Sturm or Tata Harper. Their products do wonders for my skin.
"I rotate through a few different eye creams depending on what I have on hand and how my skin is feeling. My go-to's are Kiehl's Creamy Eye Treatment with Avocado Oil, Sunday Riley Start Over Active Eye Cream, and pretty much anything from Olay.
"When I get less than 6 hours of sleep, I use a great eye mask, like Boscia's Sake Brightening Hydrogel Eye Masks, and an equally amazing concealer, like NARS Concealer Stick in Cafe. I glide on and then work it into my skin with a BeautyBlender."
Accessories Director at Allure
"I don't remember when [my dark circles] arrived, but it was like one day I woke up and they invaded my face! Probably after having my first daughter—every once in a while they bother me, but usually I don't think about them. They are usually most noticeable when I have not slept or had enough water to drink the day before.
"My mom is a hippie, and she barely wears makeup. My grandma, on the other hand, is all about it. She told me to try cucumbers, chamomile tea, witch hazel and water, lots of water. If that fails, then makeup. Most of the time I just leave them [my dark circles] alone, but when I'm bothered by them I use concealer. [To apply] I use my fingertips only. Glossier Stretch Concealer (in Deep and Dark)—I blend the two depending on time of year! I also like Laura Mercier and per-fékt Skin Perfection Conceal."
Senior Editor, Beauty & Style, at SELF.com
"I started to notice my dark circles a year or so after college (all those Red Bull–fueled nights took their toll on my skin). My father actually has pretty pronounced dark circles, so I immediately thought that this was a hereditary skin issue. I'm not very self-conscious about my dark circles because I'm often able to hide them behind my glasses.
"I started using eye cream in my early 20s (especially after one dermatologist let me know that the eyes are the first place to show the signs of aging due to super thin skin in the area). I began with a drugstore formula with a metal rollerball. Then as I started my career in beauty, I graduated to a thicker cream with retinol.
"I actually never learned about concealer until I became a beauty editor. My grandmother and mother relied on foundation alone. In fact, my little sister has taught me the most about concealing (thanks, YouTube generation). I always apply eye cream before putting on makeup. This makes sure the product I use doesn't settle in the creases. I use a color-correcting product with an orange tint. I like MAKE UP FOR EVER's 5 Camouflage Cream Palette Color Correct & Concealer [especially the orange color] as well as Anastasia Beverly Hills Contour Cream Kit in Dark. Honorable mention: NARS Custard Radiant Creamy Concealer in Hazelnut.Then, I top that with a concealer that is very close to my skin tone. I also like to sweep a bit of loose powder under my lids like Maybelline FaceStudio Master Fix Setting Powder."
Beauty Director, StyleWatch
"Everyone wants brighter, wide-awake-looking skin, and dark circles convey the opposite—dullness and exhaustion. But they are caused by so many things—genetics, allergies, loss of volume in the area, etc. Thankfully, eye cream can help. I like using two: one with retinol to help minimize excess pigmentation at night, and a more hydrating one in the AM. It helps concealer go on much smoother.
"I peruse celebrity images for a regular portion of the day, and to me, dark circles are most noticeable when women go too far concealing them. Too-light concealer, or the raccoon effect, makes it obvious that there's something to hide.
"Years ago a makeup artist once told me that she used reddish, peachy concealer (they can be hard to find but MAKE UP FOR EVER has one, I believe) to brighten the under-eye area of a hugely popular African American sitcom actress in the '80s. 'Hmmmm' was probably my response, but when I tried it, I was a believer—a red-toned concealer works wonders on darker skin tones. I use it as a color corrector, layering my regular concealer (Bobbi Brown) on top. I know brushes can create a more professional result, but I always use my ring finger."