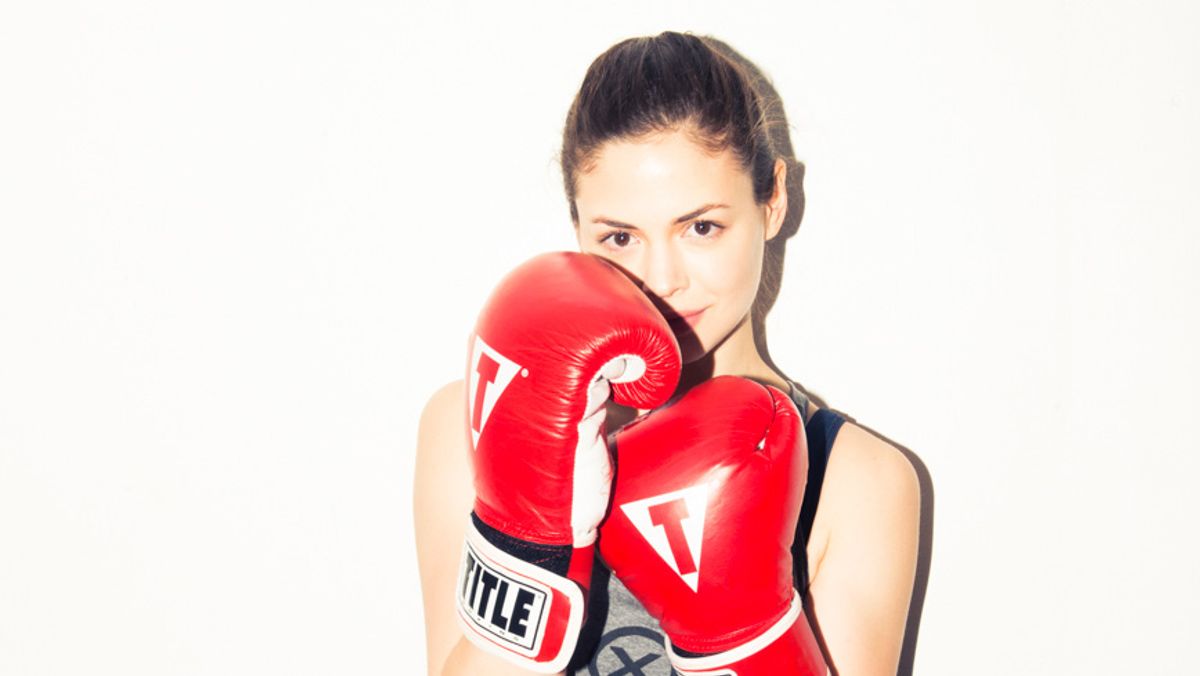 Fitness
From Teyana Taylor's recent fitness venture, to a new high-altitude spinning outpost.
What better time than the present to start a new monthly series wherein we round up all the best in buzz-y healthy-haunt openings? Take, for example, how it's Party Month at Coveteur, which coincidentally (okay, not really, we planned it that way) overlaps with the holiday season—as in, it's only a matter of time before boxes of cookies and bottles of whisky (actually) are delivered to the office; and every night in our iCal is dedicated to some after-work cocktail party or dinner. We're not complaining, but having new avenues of motivation to help keep up with our fitness routines in this time of temptation is necessary. With that in mind, we pulled together the newest international (and digital) ways to help balance out our sugar and alcohol intake via six fun (we promise) and effective workouts.
---
Teyana Taylor, now a household name thanks to that Kanye West video, is launching an entire routine based on the internet's collective Q: How the eff did she get *that* body? No word yet on when this will launch, but you can sign up right now, here.
---
55 Bond Street, New York, NY
 
If you're having a particularly indecisive day (uh, every day?) and can't choose between a relaxing yoga session or intense boxing workout, Box + Flow was created just for you. Their 50-minute classes consist of a quick high-impact warm-up before getting into shadowboxing with weights and some bag work. You'll end off the session on the mat with a power flow to help strengthen and lengthen. The best of both fitness worlds, right?
*Insert your NYC apartment address here*
 
We like to think that one of our many talents is coming up with really creative ways to get out of a workout. But when our juices aren't flowing, we always go with our fail-safe go-to: the weather. Yet, just as fast as the temp drops, a new Uber for yoga appears. Provita's dial-a-yoga-instructor sessions are completely customizable and promise to have a teacher at your doorstep in two hours! That's hardly enough time to come up with another excuse…
 
Listen up, Boston-area hot yoga feens, there's a new steamy workout in town. Steamy as in heat—get your mind out of the gutter, guys. Now you can do your plié and stretch in 95-degree temps.
13950 Ventura Blvd., Sherman Oaks, California
 
Just when you thought circuit training was only for those more advanced in age, Sara Lewis (trainer to hot bods like Kim Kardashian and Ryan Gosling) reinvents it into something fun, intense, and effective. You can expect to use water row machines, Pilates Reformers, Bosu balls, free weights and do boxing moves in every 50-minute class. Told you it wasn't average.
Altitude Spinning at Talise Fitness
Mina A' Salam, Madinat Jumeirah
 
Thought spinning was the most taxing workout you could give your lungs? How about spinning in thin air. Literally. Altitude Spinning drops the oxygen levels in the studio to simulate biking in the mountains. Why? Well, less oxygen means your body needs to pump more blood, working extra hard to get you going. You end up achieving what you would in a 90-minute spinning class in half the time.