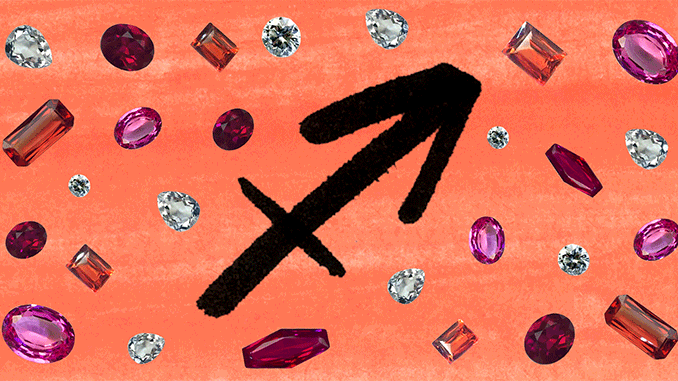 Horoscopes
NOVEMBER 22 — DECEMBER 21
Illustration
Hannah Becker
It's true: your sign is the zodiac's life of the party! You're exuberant, adventurous, and willing to try anything once—all great qualities if you don't let your intrepid spirit turn into recklessness. Under the Taurus full moon on the 14th, your daily grind benefits from a slower pace and more structure than you're used to. Embrace it! Lady Luna will be in sync to Pluto in your money sector, so implementing these changes grows your bank balance too. You'll have to be patient, but the results will be worthwhile—especially when the sun enters your sign on the 21st. Your vitality returns, and all eyes will be on you.
On the 24th, Jupiter in your association house squares off with Pluto, transforming how other people view you when you're in a group. You're usually "the fun one," but since serious Saturn entered your sign, you've taken on more responsibility, and now you're learning how to be a leader and mentor. If you can master that, your net worth soars. You get a subtle confidence boost on the 29th when the new moon and Saturn in your sign conspire to show you how far you've come since last September. It's not easy taking on a whole new role, but you've done it with trademark panache. Be proud.
Your party must-have: A structured jacket. Nothing says "I'm in charge" like a tailored blazer with sharp corners or an angular overcoat. Bonus points for going full equestrian-themed.