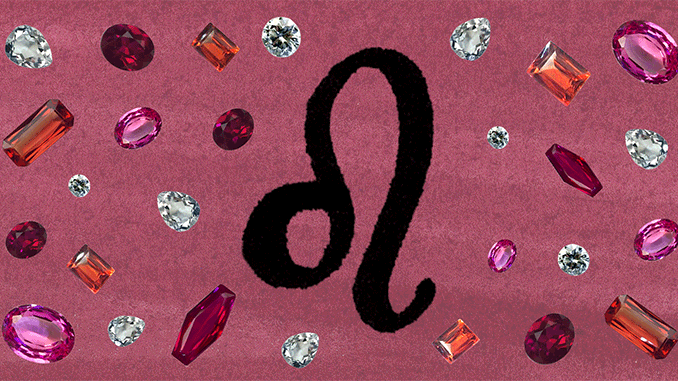 November 2016 Horoscopes: Leo
JULY 23 – AUGUST 22
As a Leo, parties are your natural habitat—you're at home in the spotlight. You put your charisma to work on the 14th under the Taurus full moon in your professional sector, charming both VIPs and adoring fans. Lady Luna will be in sync to Pluto in your habits sector, so practice really will make perfect this time around. Later, when your ruling planet, the sun, enters the house of your horoscope associated with creativity, you'll be acknowledged for your art in a big way. It can also mean romance, so watch out for butterflies and fireworks. Listen to Chance the Rapper's "Juke Jam" and you'll know what I mean.
A few days later on the 24th, Jupiter in your kindred spirits zone squares off with Pluto, recalibrating the way you think about and express your feelings. It's ethereal, but with Jupiter and Pluto involved, it's really about prioritizing what's worth your time. That's especially true on the 29th, under the Sagittarius new moon in the same pleasure dome that the sun highlighted the week before. Lady Luna will conspire with Saturn and Mercury to give you a message about how you can still have fun without compromising your responsibilities. If you're feeling down, ask someone in your network you admire for advice.
Your party must-have: Music. The dance floor is your therapy. A party isn't a party without a great playlist, and you've always got one that will get everyone on their feet.