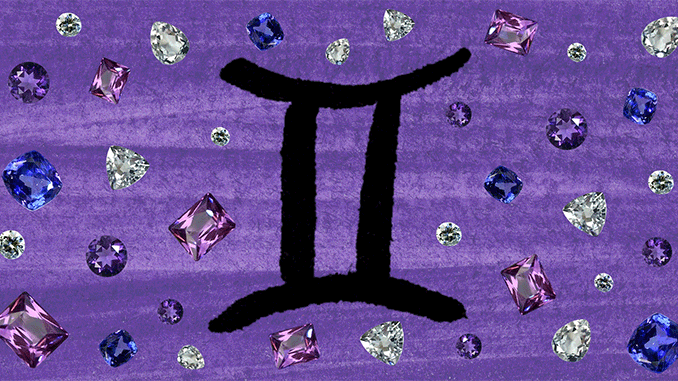 Horoscopes
MAY 21 – JUNE 20
Illustration
Hannah Becker
As the dual-natured Twins, you love parties: for you, they're fascinating social experiments. Your ruling planet, Mercury, enters your relationship sector on the 14th, amplifying that curiosity and desire to learn. On the 14th, the Taurus full moon in your secrets zone suggests you may be privy to some news that you'll have to keep on the low. You love being the talk of the town, but a sync from Pluto in the taboo house of your horoscope says that the cost for telling could be bigger than you think. Keep it to yourself until the time is right. It feels good to be trusted, doesn't it, Gemini?
This becomes especially important on the 24th, when Jupiter in your pleasure sector aligns with Pluto in the first of three squares that will revamp your approach to the, ahem, intimate details of your life. You tend to take a casual stance, but not everyone can be as detached as you. You'll learn this even more so on the 29th, under the Sagittarius new moon. Lady Luna will conspire with responsible Saturn in the partnership area of your horoscope to hold you accountable to your promises. Don't worry, your squad will be right behind you to catch you if you fall.
Your party must-have: Shades. Put them on when you want to sit back and observe, or when you want to rock the mysterious angle.