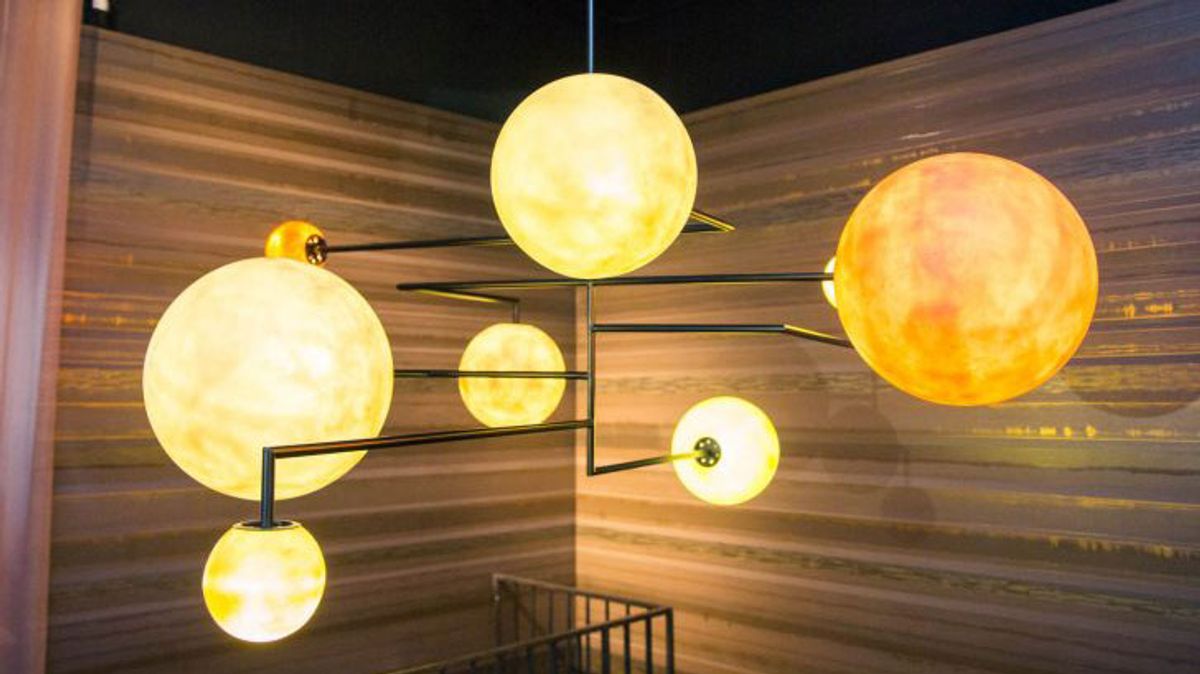 Interiors
Consider this a master class in Italian luxury.
Alec Kugler
When we think about interiors goals, design mecca The Future Perfect first comes to mind. Not only have they culled the best, most interesting pieces (see this, this, and this), but the New York location also serves as a rotating gallery space for showcasing designers and artists. The current installation comes from Dimore Studio, the Milanese design firm behind some of the most mind-blowing interiors in the world (see this, this, and this).
Britt Moran (who is Italian by way of North Carolina—his accent is the most charming southern drawl with a hint of Italian lilt) and his business partner Emiliano Salci (who is the lead creative force, with the colorful wardrobe to match—he speaks limited English, so Salci sat, sphinx-like in an sailor hat slash bonnet while I tried to remain calm in their presence) have just released a full furniture collection, currently on display at the Great Jones Street location of The Future Perfect. The duo, whose signature blend of historic references, modern touches, and tons of ~atmosphere~, are capital Big Deals in the design world, so obviously we had to meet them and internally fan-girl about how major they are. Here, how they came together, what's behind their line, and the first piece Moran ever fell in love with.
---
How Dimore came to be:
"We had mutual friends and we were both working in the same area and we were introduced for a project. After the project we were like, 'You know, this really works well, why don't we maybe try to continue?' We were both looking for something else to do. I was working in graphics and Emiliano was with a furniture company. And so we said, 'Let's see if we can continue,' and this was in 2003!
"At the beginning, we both did everything, but at one point we had to give ourselves roles, and we have 30 people now. I do more of the business and the boring stuff [laughs]—well, it's not boring, but the bureaucratic stuff. Then Emiliano heads the creative team for the office. But you know, but we work in the same room and we bounce ideas off of each other all the time. He's fantastic for business ideas and I try to give him some advice sometimes with the creative side. I think it's really helpful when you have someone to work with. It's fantastic to have someone you know, when you start a business with someone, you have that trust factor.."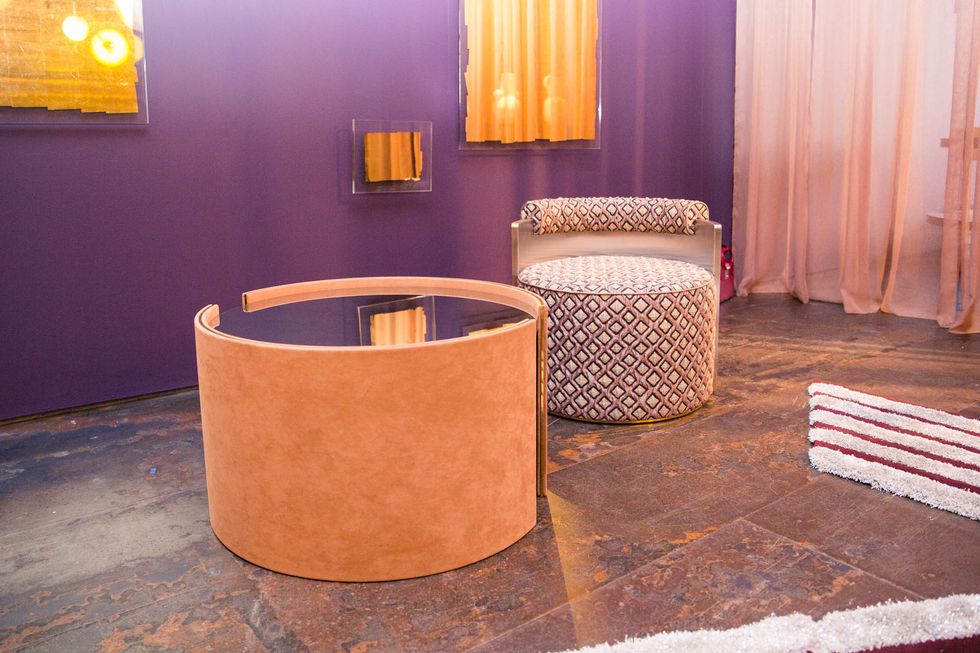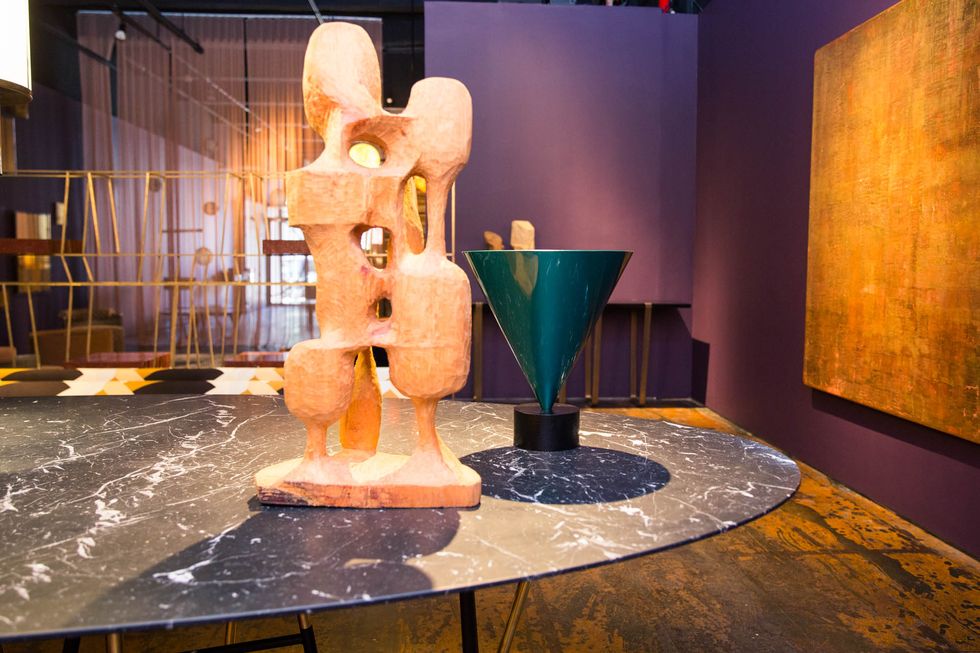 Their aesthetic inspiration:
"We really like the Art Deco period, and the '40s and '50s. We just did a presentation last year where we're trying to kind of uh re-examine the '70s, especially through colors and patterns. I don't think there's an era that we don't like, it's a case of taking certain bits and pieces from everything. We even draw inspiration from the 1700s and 1800s because it's such an influential period."
How the furniture line came to be:
"We started working together in 2003 and then we were approached by a friend of ours in 2005 to produce some pieces with him for the first design week that we did in Milan. We presented three pieces—it was a way to showcase our studio more than anything else. We came up with three designs and we got a really good response, and thought, 'Well, maybe we should just continue doing this.' The next year we chose another location, we did it on our own, we did more pieces—it was never about creating a furniture line. But the response was so fantastic and we had so many people coming every single year,our clients were saying, 'Well, can we buy these pieces?' So obviously, we said, 'Absolutely.'
"We started probably about six or seven years ago, actually putting together a real collection. And this year we presented our catalogue at design week. David [Alhadeff, the founder of The Future Perfect] and I, we've known each other about four or five years and we finally decided that we're ready to start a real distribution of the pieces."
His favorite piece from the collection:
"I love the lanterns and I love the two small arm chairs just because they're very contemporary, but at the same time they have a little bit of a historical touch to them. We have a fantastic manufacturer that we work with and we sourced the velvet on the chairs. It's actually the company that produced the velvet for the trains in Italy in the 1920s and '30s. They had it still in their production. So it's a really nice way to link everything and it comes full circle to what our whole approach for the studio and the furniture design is. This gives it a little bit of a historical link, but at the same time they can be contemporary either in the form or the color or the materials."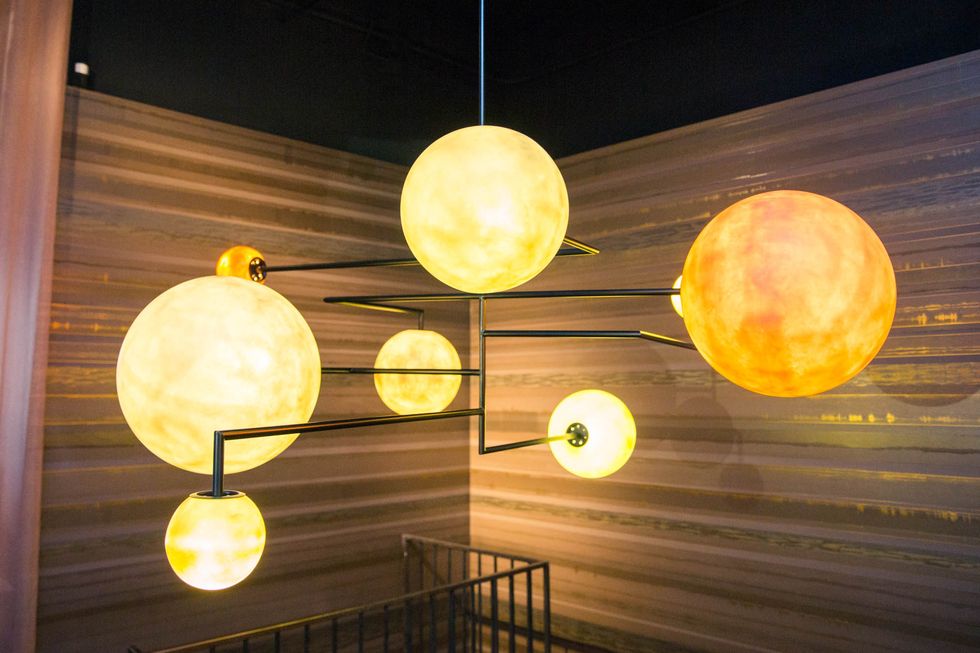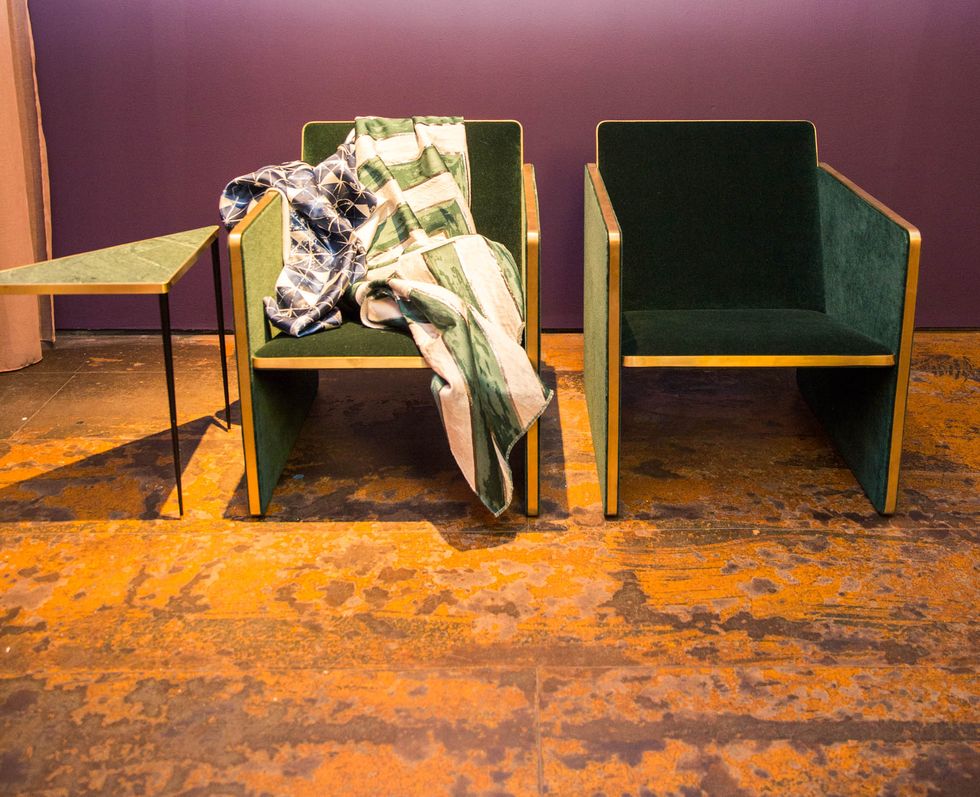 How furniture can be sexy:
"The beige, criss-cross sofa is another piece that we actually designed just because we were doing several public spaces and we needed some sofas that worked well in hotel lobbies. When you're in a hotel lobby, you still want be sitting upright and a little bit sexy. We were working on the project in Mexico and our client, that was his favorite adjective, 'sexy.' So for us that was a really nice piece. We added it to our collection and the fabric itself is one that we had done two years ago because we've started doing fabrics also.
"[We do our fabrics with a mill that does] all of the haute couture fashion—one of their clients is Valentino and another is Versace. Most of the haute couturiers go to them. It's not actually home furnishing fabrics that we use—the durability is not as high for example as some of the other fabrics that you would use on a sofa, but for decorative uses and for light upholstery, it's fantastic. They have incredible techniques because they use a lot of the new technical fibers, and they have these amazing archives you can choose from."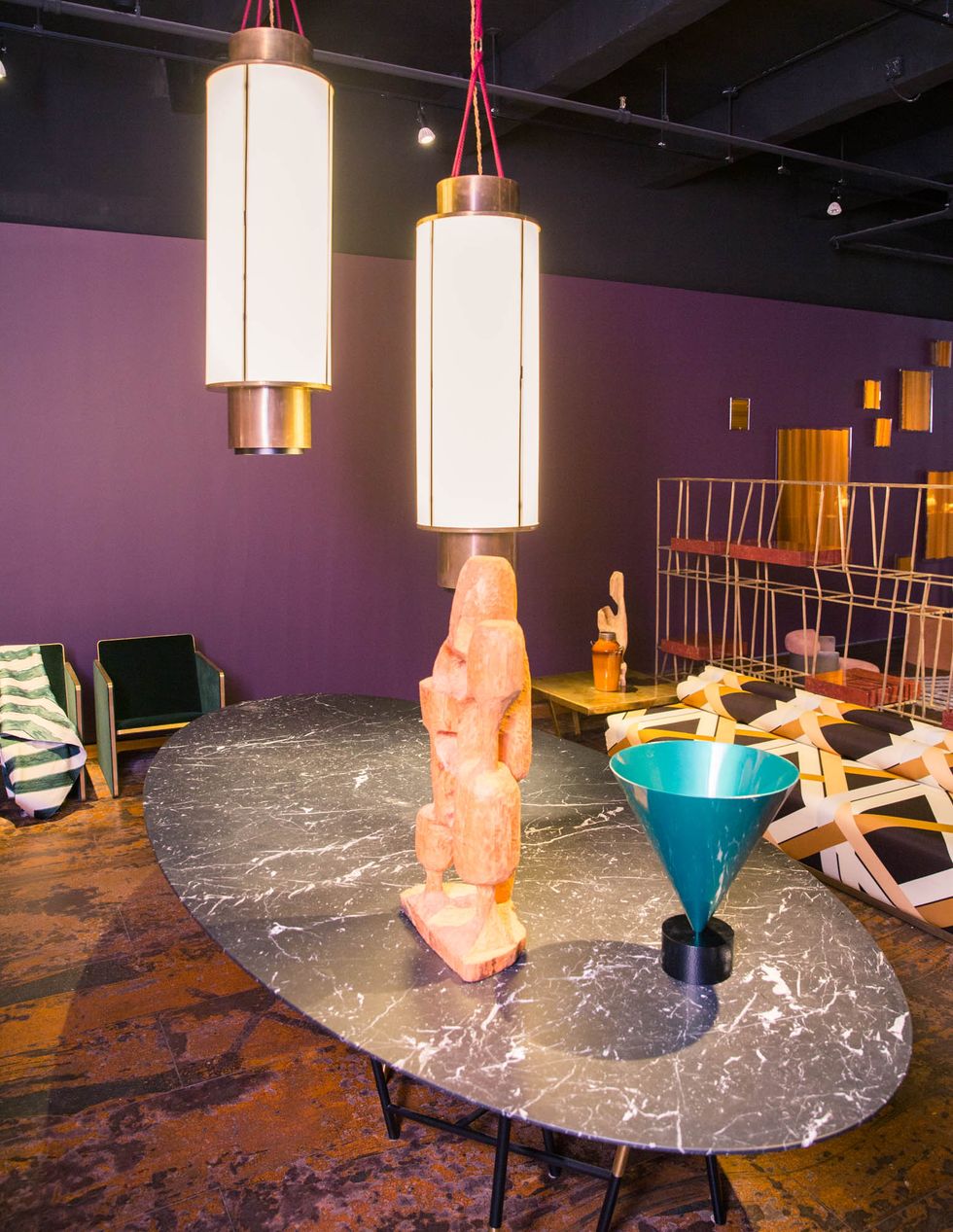 How to make a space feel sexy *and* historic:
"We use a lot of like velvets and silks, and very moody dark colors. Along with that, you have to choose the right lighting and put it in the corners, and keep it low. Using materials that are very elegant but at the same time understated helps you achieve that [effect]."
The first piece of furniture he ever fell in love with:
"I remember buying an amazing mother of pearl Verner Panton chandelier, which I still have. I remember it was like one of the very first things that I bought, and I spent all the money on the it and I had no money to go back in a taxi to get home. I had to like take it on public transport with this huge box and the chandelier inside. Everybody has those pieces that they buy and hang onto. That's also how you get the layered look."