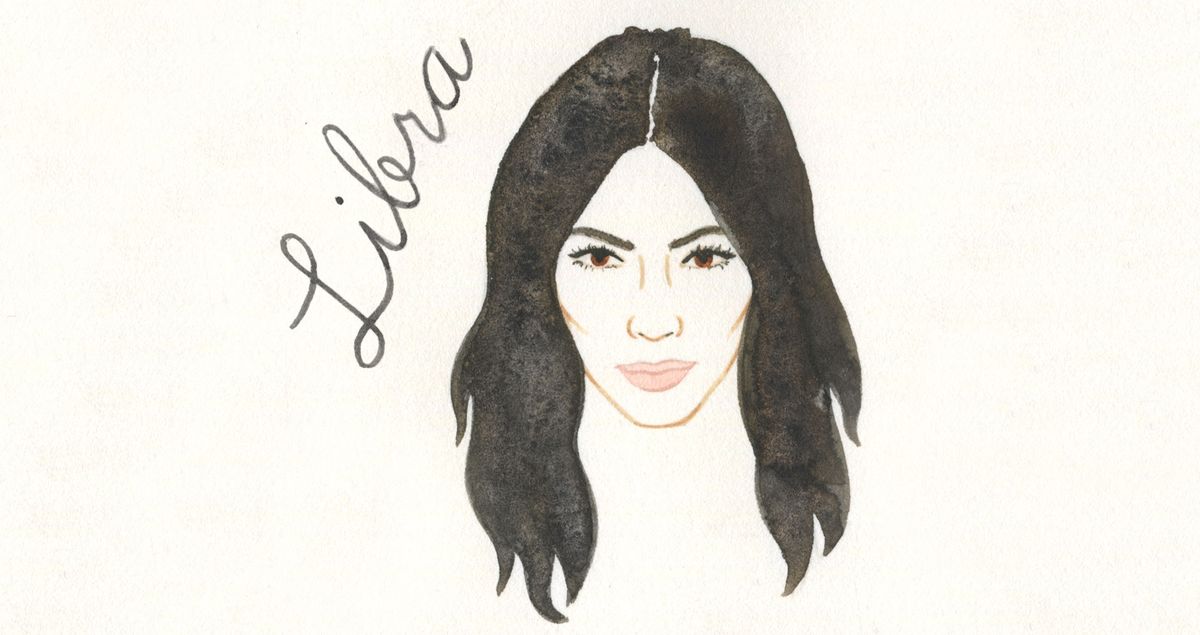 Horoscopes
SEPTEMBER 23 – OCTOBER 22
Libra, you heard it here first: starting now, this is going to be your year! This month has a whole swag bag's worth of goodies heading your way, and that's just the beginning if you do it right.
The first day of the month brings a Virgo solar eclipse in your spirituality sector. It's the last house of your horoscope, so this is going to clear out any old, stale vibes in preparation for your forthcoming success. A square from Mars and Saturn in your communication zone works best when you use it as inspiration for your five-year-plan and mood board. Get detailed goals down on paper. Neptune opposite this eclipse from your habits zone makes it tempting to stay in bed instead of husting, but don't. Seriously, this is a once in a lifetime opportunity! Listen to the good vibes from Pluto at the base of your chart telling you that the big moves you're about to make need a wholehearted effort.
Mark your calendar for September 7, because it's going to be a tricky day for you, Libra! Your ruling planet (Venus) in your sign is making important connections to other planets that might make you feel a little out-of-sorts. First, good vibes from Saturn in Sagittarius encourage you to sign on the dotted line; however, a slippery aspect from Neptune in Pisces reveals that the opportunity might not be as romantic as it seems at first glance. That doesn't mean it won't be worth it in the long run—it just means you'll need to read all the fine print before you get into a serious commitment. Remember, Mercury doesn't go direct until the 22nd, so it's best to make things official after that date if you can swing it. Either way, you'll have the clarity you need once Venus aligns with Pluto in serious Capricorn on the 11th. You'll just have to bide your time until later in the month.
Get ready for your moment in the spotlight as Jupiter, the planet of good luck, moves into your sign on September 9th. He'll stay there for the next 12 months, boosting your public profile and pushing you outside your comfort zone in the best way possible. It's amplified when the the sun enters Libra on the 22nd, giving you a magnetic aura that potential suitors (both professional and romantic) can't resist. On the 26th, the sun aligns with Jupiter to give you one of your best days in years. All that is topped off with a new moon in your sign on the 30th. It's aligned with Jupiter too, but it's also square Mars and Pluto in Capricorn, ensuring that you'll need a some space to adjust to increasing professional demands. What can you say, it's not your fault you're popular! Luckily, Saturn in your communication zone will be on your side to help you negotiate a compromise.
On the 16th, a Pisces lunar eclipse in your health and habits sector gives you a firm reminder not to forgo your basic needs in favor of exciting adventures. It's on Chiron, an asteroid named for the centaur who trained Hercules and other Greek gods for battle, so channel that Olympian spirit for best results. You may not need Aly Raisman level workouts, but a trip to the gym every now and then wouldn't hurt. This moon is opposite Mercury and Jupiter in the rest-and-relaxation, so you'll want to balance out your work ethic with plenty of self-care. Finally, a square from Mars in your communication zone could manifest as haters, but they'll be easy to silence if you channel your frustration into practice.