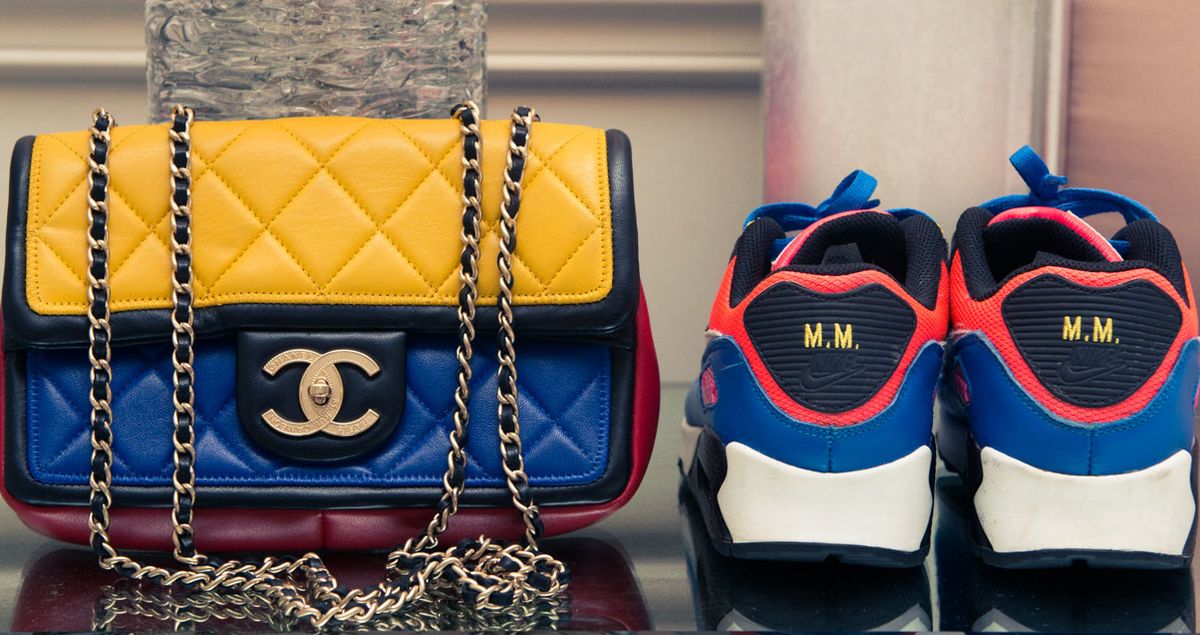 Fitness
Adventures in never letting them see you sweat.
There's a meme making the rounds that reads, "'Live fast, die hard, bad girls do it well', I sing to myself as I pack at night for the gym the next morning." If you've double-tapped or screenshotted and sent to a friend, you know the struggle—attempting to find an ensemble that's both wrinkle-resistant, appropriate for the day's activities and won't cause you to throw out your shoulder while you schlep from your boxing class all over the city. We like to think it's an art we've nailed, only through extensive practice and a lot of trial and error (nothing like having to wear your sports bra because you forgot to pack a real one that morning!). Skip the whole 'experience is the best teacher' thing with our guide to loading your tote for spin class—no matter where your day takes you.
---
SO YOU'RE HEADING DIRECTLY FROM YOUR GYM TO...
BRUNCH & ERRANDS
Think of a breezy shirtdress and cool sneakers as your way of saying to the world, "I'm an adult who may have downed tequila last night, but who's responsible enough to still wake up and get dressed the next day." No one will catch on to the fact that you're still a) insanely comfortable and b) you only stopped by the gym to hit the sauna and sweat out said tequila.
WORK, WORK, WORK, WORK, WORK, WORK
Forget the rest—there's no post-gym activity trickier to dress for than potential interaction with someone who pays you (or is potentially going to pay you, in the case of job interviews and client meetings). Anything with minimal wrinkle action is the ideal here—or at the very least, something that in a pinch, can be steamed out via hanging close to the shower. A one-piece jumpsuit, usually in a neutral hue, that saves valuable bag space and keeps your tote from being heavier is the easiest fix. Add a light jacket (bonus points if it's one you can wear on the way to the gym), fancy flats or a mid-height block heel, and no one will clue into the fact that the hour prior to sitting down at your desk you were close to tears on a spin bike.
A DATE
The second most intimidating occasion to face after an hour slaving away on the treadmill leaves you looking like a wild animal? Meeting with someone who you could potentially be getting intimate with later. We like the combination of a form-fitting mini dress (one that can easily be rolled up and takes up minimal room in your gym bag), a velvet choker, and finally, sneakers. The dress is ~sexy~ and shows off the results of your dedication to regular cardio, but the sneakers indicate that you're not trying too hard (and keep you from looking like you're hitting the club).