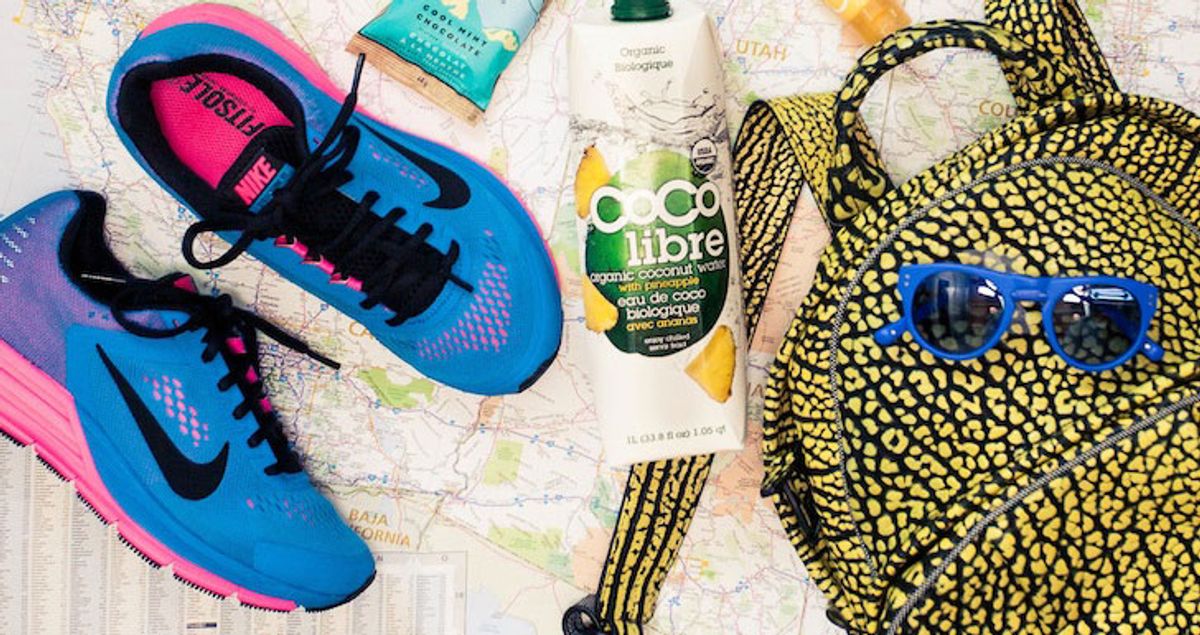 Fitness
It was intense and heavily science-backed.
Let's make something clear before we get too far into things here: I'm not an athlete. I was never an athlete. Growing up, my idea of sports was strapping on my rollerblades and skating to the nearest 7/11 (it was two blocks away BTW) for a 1/2 Coca Cola, 1/2 Mountain Dew Slushie.
It wasn't until I graduated from college that I really started caring about my health and "athletic" ability. You should probably know that deciding to do sports (of any kind) in your 20s is the equivalent of learning a new language—it's damn hard, and by no means instinctual, at least for me. I've since come to terms that I'll never have the athletic prowess I dreamt of, but, that doesn't mean I'm not going to try, people!
---
So when Nike approached me about an opportunity ahead of the Olympics to get a taste of how performance athletes prep and train, it was pretty much a no-brainer. It was the precursor to an eight-week long athletic journey—but more on that in the coming weeks.
Next thing I knew—seriously, I had 3-days notice—I was in Dallas, Texas, strapped to a sleep monitor (I think this part made me the most nervous since I know I don't get the requisite hours in), and surrounded by 25 other editors and Nike trainers from around the world. An intimidating scenario? Yup.
The next 48 hours went something like this: 
5:30 AM: Wakeup call (UGH). How is everyone here a morning person? Me, not so much.
6:00 AM: Breakfast (all sugar-free, gluten-free, dairy-free, and all the cold-pressed juices I could stomach. Because, of course).
6:30 AM: Pile into a coach bus with all the exceptionally fit health editors and Nike trainers, to head towards the Michael Johnson Performance Center.
7:00 AM—5:30 PM: Testing. There is a LOT going on here—more than I can even remember TBH—it was kind of overwhelming but amazing at the same time—so for the sake of your time, I'll be brief.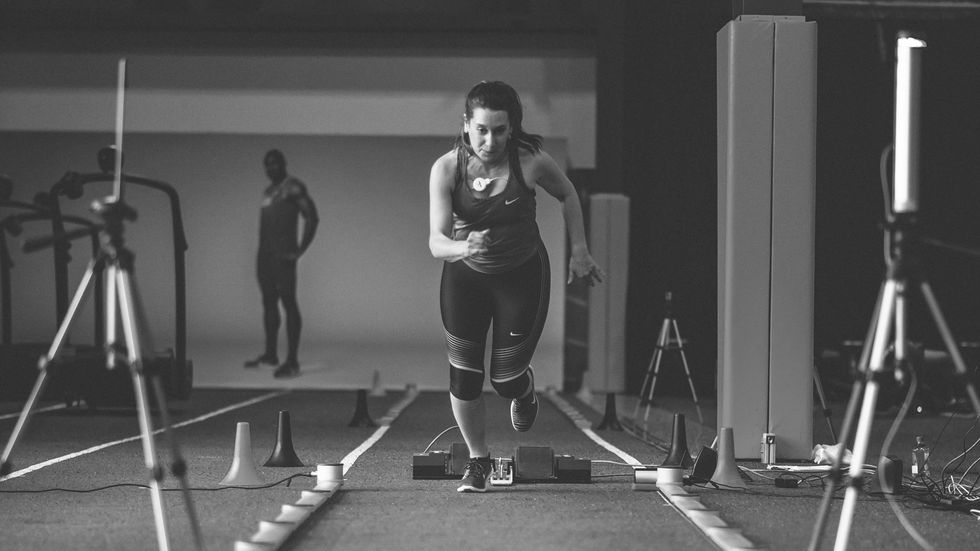 Maybe it was my complete lack of knowledge of what "athletic performance testing" was—heck, I didn't even know there was such a thing (just me?)—but this shit was scientific. Think 3D foot scans, sensors to track your frontal cortex activity, lasers to measure everything from stride length to speed to amount of pressure used throughout different parts of your feet for take-off from the block start. Crazy stuff. Then there was something called an FMS and Y-Balance Assessment, which consisted of lots of peering eyes (did I mention there was a ratio of like five MJP coaches to one editor?)—although I have to say, they weren't judgmental; if they were, they were good at hiding it—looking me up-and-down, trying to spot any imbalances or dysfunctionalities in my movements. There were also slow-motion cameras to catch anything that naked eye couldn't see. See what I mean about things getting intense?
Day two was essentially the same but with more high-intensity tests—one of which included running full speed on a self-propelling treadmill while MICHAEL JOHNSON 4-time Gold Medal Olympic Sprinter HIMSELF looks on. I wanted to puke.
Strangely though, throughout the entire process, I somehow forgot I was surrounded by all that buff-ness and instead totally fed into the echoing encouragement being yelled at me from every corner of the gym. I get what they mean about sportsmanship.
Friends, stay with me through this thing because I'll be candidly documenting my entire eight weeks of working out, eating, and thinking like an Olympian.