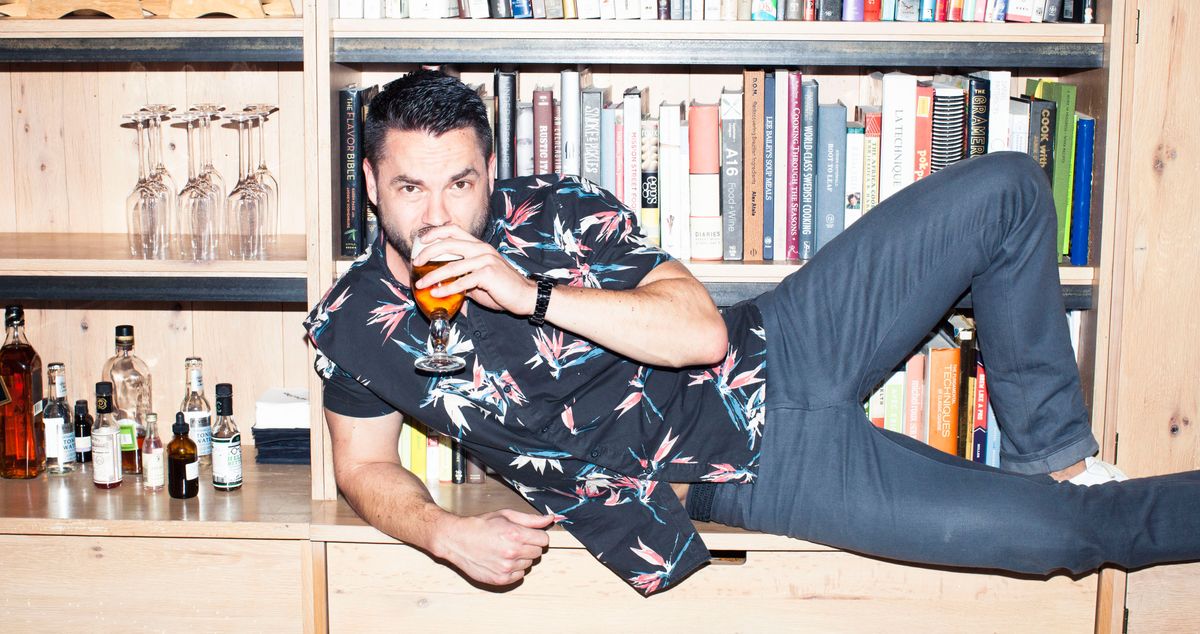 Career
We guarantee you've never met anyone like him.
When you get an invitation to join Geoff Bartakovics for dinner or drinks, you do not hesitate. You do not ask questions, do not ask if you can bring a friend because you'll feel weird if you're alone. You put on your party pants, pick up a bottle of Herradura Reposado, and you go have the most fun night of your life. As co-founder and CEO of dining and entertaining mega-site Tasting Table, Bartakovics knows a thing or two about, well, a thing or two. You see, not only is he a digital megastar, he also happens to be a member of New York City's Volunteer Auxiliary Police Force, and co-founder of a book club with a fourteen person-long waiting list. Oh, and surprise! He started his career in finance before executing a flawless 180 into the world of food.
Bartakovics is the quintessential entertainer, and when we got the chance to visit his Soho loft (which screams "I am home to the coolest guy in Lower Manhattan"), you'd better believe we wore our aforementioned party pants. Our day began at the Tasting Table test kitchen in Soho, where Bartakovics whipped up a batch of Tequila Gimlets before doling out ice-cold beers in take-out containers, and leading us to his apartment to rummage through his closet and eat jellybeans. Before noon (on a Tuesday…), we had a steady buzz, a sugar rush, and a verifiable crush. Here, he explains what exactly Tasting Table is and what it takes to launch a company, be a policeman, and (as if that's not enough) actualize all your life goals by 40.
---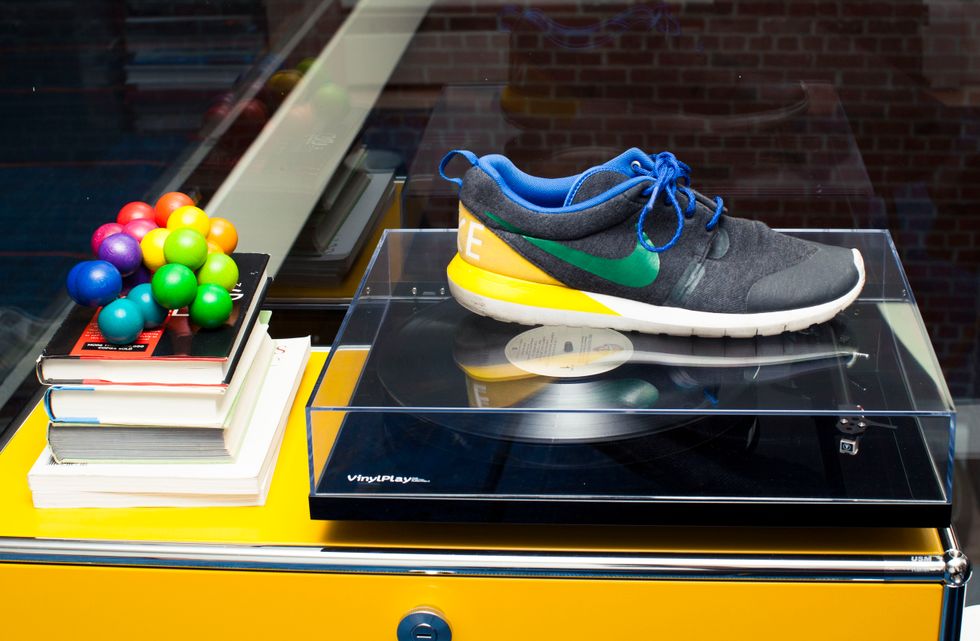 All about the Tasting Table:
"Tasting Table's been around for a little bit over seven years. We're a digital publication that's all about food and drink lifestyle. It's not a recipe site—all our recipes come with stories. If I'm going to have you over for dinner and I'm making some crazy fried chicken recipe, I don't just want to make fried chicken for you. I want to say this is the new fried chicken recipe that Marcus Samuelsson just launched at Red Rooster uptown. We also cover dining, wine, cocktails, cooking and food travel. Anybody for whom being a foodie is a primary passion in an otherwise busy life, they can look to us as their publication. We're their home for where to go on vacation, what restaurants to go to, what's going on in the national or international food scene, what recipes to make and why, cocktails, wine pairings and recommendations… everything."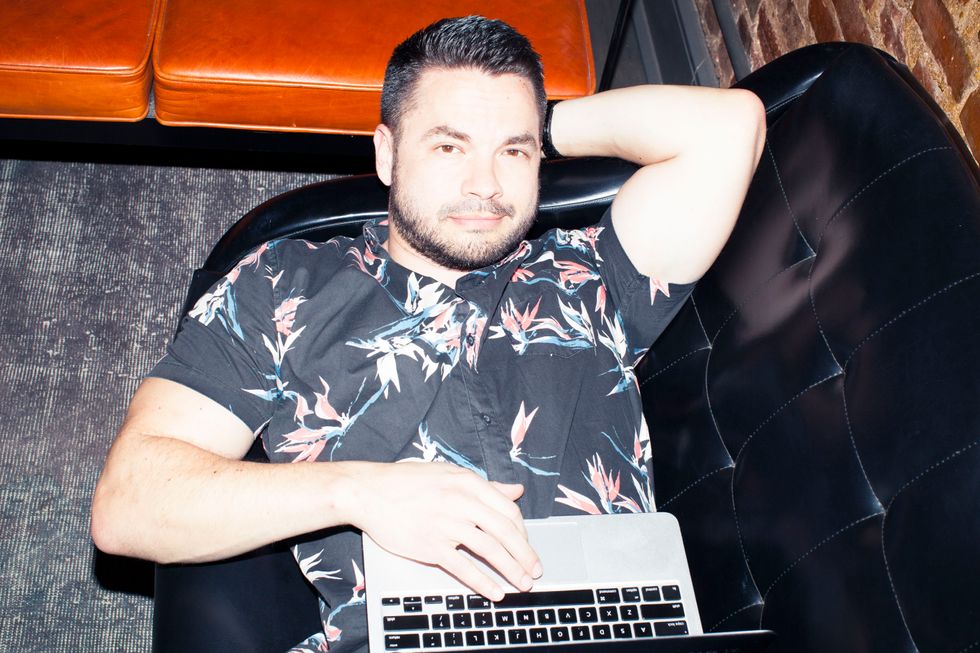 And creating a solid digital strategy:
"We've always focused on a quality product as opposed to a quantity product. We were never going to do X number of posts a day to chase after pageviews. [Other food sites] would just write gossipy things about a restaurant being ready to close, which, by the way ensures that it closes at the end of the day. Instead, we would actually invest in the photography and video and reporting necessary to write feature stories. We've been doing that since the beginning and now I think that has helped us as the number of channels where you can engage with this content has grown exponentially. The quality of the content matters more than ever because it's what carries you. A shitty blog post that's a rehash of something that ten other people have already written about is not going to succeed for you. So we're leading with the quality feature stories and that's helping to grow our audience. We're up 30% this year over last."
How to maintain quality through rapid growth:
"That's the magical question: the balance between quality and quantity. The approach we've taken is that every day we publish one feature piece. Every single one of the senior editors gets to write one major feature piece per week. That's their creative outlet. Then, depending on their beat they have a number of additional posts that they're responsible for per day—between one and three, it's not like writing six to ten stories per day like at other places... I'm not going to name names. So it's all still quality stuff, but you get this balance of the news beat and what's happening in the world of food and drink, but then I've got a big story on, for example, how neon, which left in the '80s, has come back to high-end restaurants in a really big way. We lead with these feature pieces and then we focus on—not click-baity, but things we know are going to perform at a higher rate—for social media."
What's next for Tasting Table:
"Our DINE app. I bought a company called Flavor, which was an app, last summer and we relaunched it as DINE by Tasting Table. It's currently only iOS, coming out on Android in the second half of this year. It's the first multi-critical app, so it's a curated list of nine cities, but when you look at a restaurant on it you see reviews from all of the places that you trust: New York Times, New York Magazine, Infatuation, etc. in New York, and if you click on a review, it opens the original review in the browser on their site. You get to see what lots of different places say about a place. Like Rotten Tomatoes for restaurants. Check it out!"
How to seamlessly swap careers:
"I'm not a foodie in the restaurant sense. I'm a big entertainer and always have been. I was hosting dinner parties before I even knew how to cook. But when I was in finance the only day I had free was Saturday, so I would throw elaborate dinner parties. I'd cook all day and somewhere between 18 to 20 people would come over for dinner. That was my hobby. I was known throughout that time period among my growing friend group as a dinner party entertainer.
My romantic partner at the time worked for the private equity firm that owned Daily Candy and they wanted to do Daily Candy for foodies. I decided to get out of finance—I was bored, and the market was collapsing. I initially wanted to build technology to license to companies like Daily Candy that would be an e-mail service and content management system. So I started building it, and showed it to my buddies in the private equity firm. They said, 'why don't you contribute the technology, we'll write the initial check and then you can name [the site], brand it, launch it, run it,' and that's how it all came together. It was a right place, right time [situation]."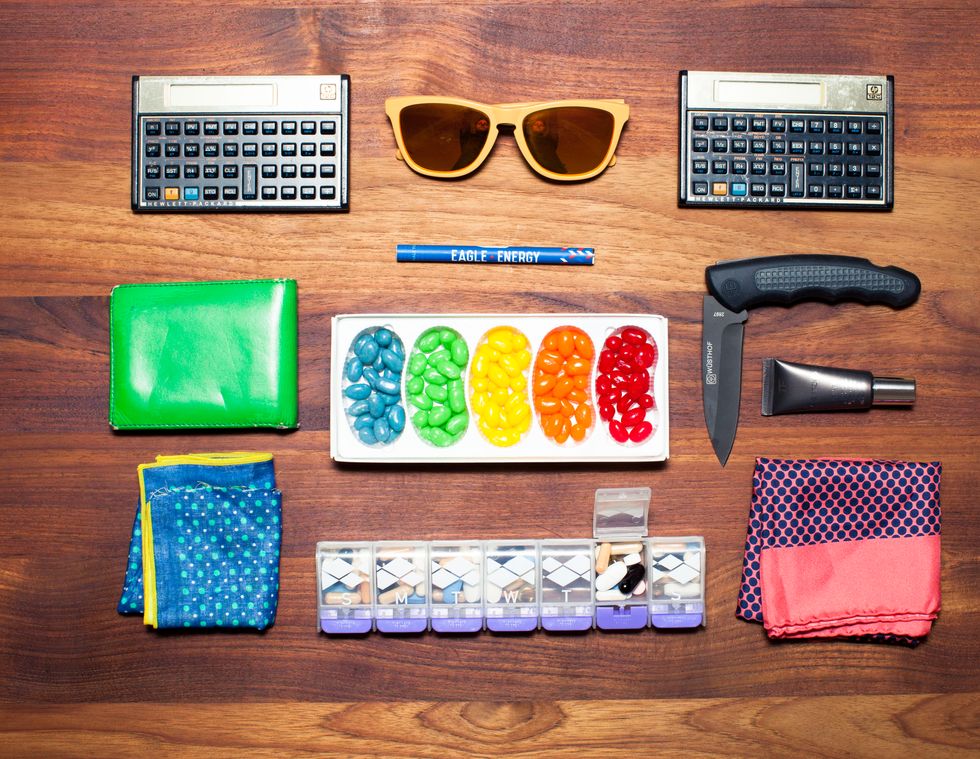 On taking the leap and changing gears:
"You just do it. There is a certain point that you have to decide that this is what you're going to do and go for it. That said, I don't like when folks romanticize entrepreneurship. I mean, I love the idea of these Oprah-moments of, 'just do it, believe in yourself!' But the number of terrible ideas that cross my desk every week that are underdeveloped, not thought out; that just require asking some more questions, taking some more informational interviews before folks leave their jobs—it's a lot. Entrepreneurship in and of itself is not an absolute positive. It's the right thing for certain people in certain circumstances and I think that people need to be very realistic with themselves about it."
What questions to ask before risking it all:
"One: how much runway do you have? If you have not saved up a significant amount of money to ensure that your bills are going to be covered to the level where you're not losing sleep over that issue, since you're going to be losing sleep over your start-up issues, that's number one. I know a lot of folks who get into it who really didn't plan for how long it might be before you actually earn a dollar. In many cases it will be a long time. Or until you'll be able to raise. Now it's harder than it has been for the last ten years to raise venture capital. The idea that you're just going to have an idea and it's just going to be funded—it's really out the window unless you're talking about very specific niche areas.
The second thing is: I feel like the majority of concepts out there that somebody could start on their own are things that you could get off the ground as your side hustle. If you don't have the energy and the drive and the excitement to make it happen as your side hustle, you're not going to have what it takes when it becomes your full time gig either. I meet too many people who say, oh I have this idea and I'm looking for advisers and funding. And I tell them, 'well, it's just an idea, and no one's going to fund that.' 'Yeah, but I just don't have the time.' Entrepreneurs find the time to get that going, and then once it starts to take off, they show this proof of concept to folks who have money."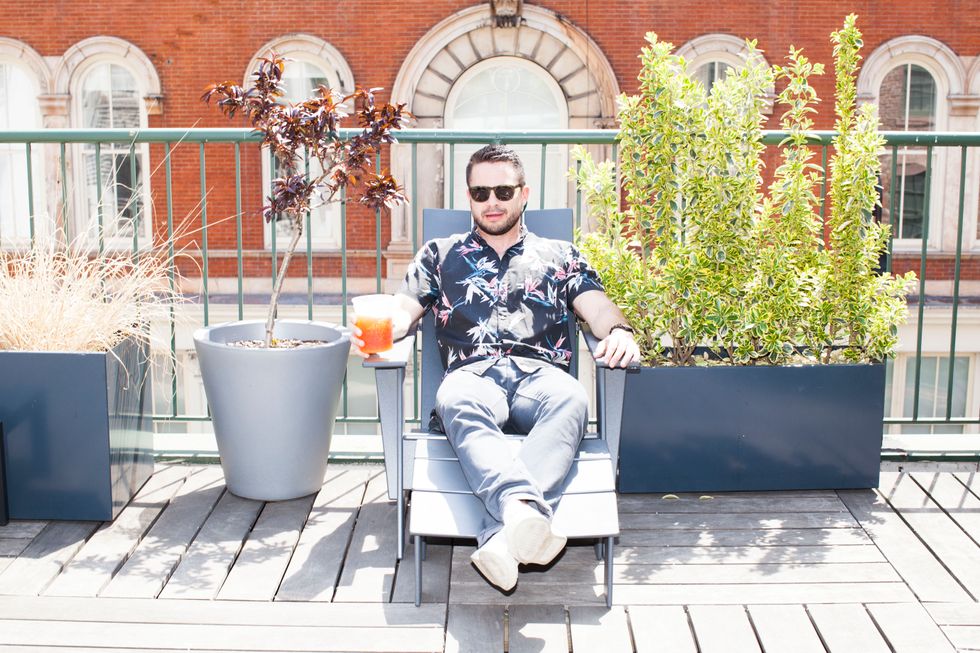 On joining the Auxiliary Police Force and giving back:
"I was not at 9/11, but my office was at World Financial Center. I happened to be out of town at that time. But I remember hearing about the New York City Auxiliary Police Force around that time and Googling it and figuring out what it was. Then, when I was living on Broome Street [in SoHo], which is where our test kitchen is, traffic always backs up to the Holland Tunnel. Folks honk constantly. So one day I walk out and there's a police officer standing in front of my stoop giving out tickets, and I said, this is the best money you guys spent all month. He said, 'Oh no, these are all volunteers. Do you live in this neighbourhood?' And gave me a pamphlet and said—'You should join the Auxiliary Police Force.'
Over the last fifteen years, as you start to become a little bit older and a little bit more established in your friend group, charity or doing good turns into people asking you to buy tables at galas. Which is fine, but it's not very gratifying. I love New York and I wanted to do something for the city. It seemed much more interesting to volunteer 12 hours a month by putting on a police uniform and helping emergency response with the traffic units. I just finished training and I took my final written exam this week—96%!"
And the uniform:
"You get it from the Police Academy. And it's a uniform, but I understand that you can make modifications if necessary. I'm not going to have it tailored, but I will say that I'm very excited. You know, as somebody who has only worn suits or jeans to work the idea of a uniform is vaguely exciting."
On founding the Booze and Books, Drinking, Reading Fraternity:
"A number of my friends and I have been saying let's do a book club for a while. Finally I put it together. We call it the Booze and Books, Drinking, Reading Fraternity, but with women too. It has it's own logo and a frat-paddle for initiating members. It was actually a process to get that thing made because you can't do anything that besmirches the Greek system! I had to get special approvals to get the paddle made. We're only a few months into it, but we've got a waiting list. There are currently fourteen people on it."
On the importance of reading… as in, a book:
"I was an English and a German major in college, so I have penchant for the classics, stuff that you have to read carefully. That's where my heart is. I read mostly fiction—I try to do 60/40 fiction, non-fiction. I like stuff that gets your lyrical imagination working where you're put in the eyes of somebody who has a totally different life situation than you. Which is, by the way, the reason I think it's important. Especially in politics—everyone is becoming more and more specific in their interests and they're exposed only to the type of news that they're interested in. They have cable networks [run by people who think like] themselves, and people seem to have lost the ability to imagine what it's like to be somebody else when evaluating a situation. I think that comes from reading or maybe even watching intelligent movies where you're really lost in being somebody else."
On taking steps to realize your goals:
"[The book club] is the thing I'm most proud of from the past couple of years or so. I'm turning 40 next year, and in a manic-caffeinated-moment at the office I said, 'listen guys I only have 365 days to self-actualize before I turn 40 so you're all going to have to hold me to task every day to make sure that I actually become what it is I've always wanted to be.' I don't know where it came from. I came here 15 years ago and you do have visions of what you thought life is going to look like—if I don't go do those things then they're not going to happen, right? I don't want my life to be cocktail parties and charity galas and going to the office and hanging out with people like myself. I also want it to be about ideas and keeping our eyes open to other things. The only way I know how to make that stuff happen is by organizing people, so we created book club."