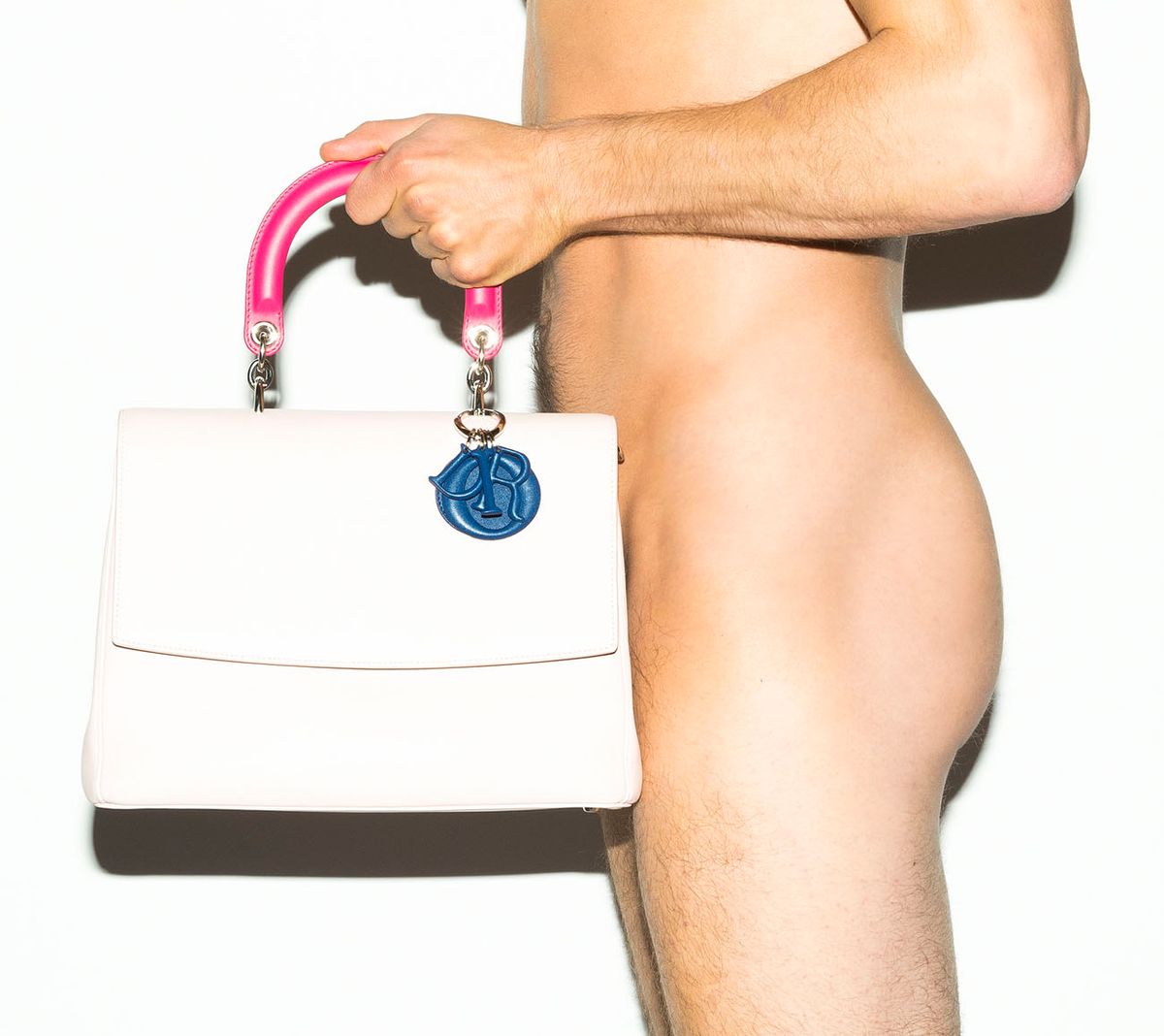 Love And Sex
There's data to back it up.
We all have that one friend who consistently wins on Tinder. By the time you've downloaded, deleted, and re-downloaded the app, she'll have matched with every eligible, employed and remotely fuckable person in your geographical area. Sure, you could hurl yourself down the totally reckless path of indiscriminately swiping right, but chances are you'll wake up next to some douchebag who doesn't remember your name and called you an Uber, like, five minutes ago.
 
With the realities of Tinder looming in our periphery, naturally, the question becomes, why are we subjecting ourselves to recurrent disappointment and how can we take control of a seemingly no-win situation? In search of insight into our collective dating woes, we caught up with the sociologist behind Aziz Ansari's Modern Romance, New York University's Dr. Eric Klinenberg, to get scientifically backed advice on how to Tinder better. (Because if hard data can't save us from ourselves, we don't know what can).
---
Why your chances of meeting someone online are worse than you think:
"It's easy to believe you have limitless options for your next date as you're swiping through thousands of faces everyday. There's this tendency to mistake other people's profile as potential options when the truth is that people aren't options until they actually agree to go on a date with you." — Dr. Eric Klinenberg
On quitting (and the reason you can't):
"To live with a mobile phone is to carry a single's bar 24/7. In that way, it's very exhausting and can feel like a second job, which is why you see so many people get frustrated and sign off for a period of time. But they almost always sign back in—the reason being because Tinder is where all the action is going down these days. Plus, it's fun and social and feels like a game."
On the shit women have to put up with online:
"Tinder allows women to be selective, choosing who they want to talk to and get messages from. Unlike other dating sites like OkCupid, you're not going to wake up to find scores of messages from strangers you never want to meet. That said, the downside is that men are more likely to be hyper-aggressive and send lewd, obnoxious invitations to hook up."
Why Tinder isn't much different from "real life":
"I'm not persuaded by the idea that Tinder has caused a dating apocalypse. In many ways, the app is a throwback to old patterns of dating. When you go into a bar, you're seeing hundreds of people and approaching those of whom you find most attractive. Tinder is just reproducing that experience online."
How to fix your weak Tinder game

 
DO:
Ditch the "If this sucks, I'm leaving in an hour" mindset
"We know from social science research that we don't get deeply attracted to a person until we have sustained interaction with them. With Tinder, you see people going on super quick, superficial dates then struggling to commit to a second or third meeting. This is a problem because with so little interaction, you're unlikely to discover the qualities in another person that would make them interesting to you."
DON'T:
Assume he's going to look exactly like his Tinder headshot
"Your date is going to be less attractive in-person than he is in his photos. People tend to project their fantasies onto other people's faces."
DO:
Meet up IRL, like, RN
"Think of these apps as introduction services. The point is to meet up in-person, not get stuck making endless plans online."
DON'T:
Leave your humanity at the door
"Remember that the person you're interacting with online is actually a flesh-and-blood human being who has feelings. Be engaged. Ask questions. And when you meet up in-person, stay focused, pay attention to what your date is saying and don't let your mind drift to the ocean on faces back on Tinder."
DO:
Keep Tinderfella fantasies in check
"Give the person in front of you a real chance. Don't go into date number one expecting to have a true, deep connection, because you'll come away empty-handed. The ideal you're after doesn't exist in real life."