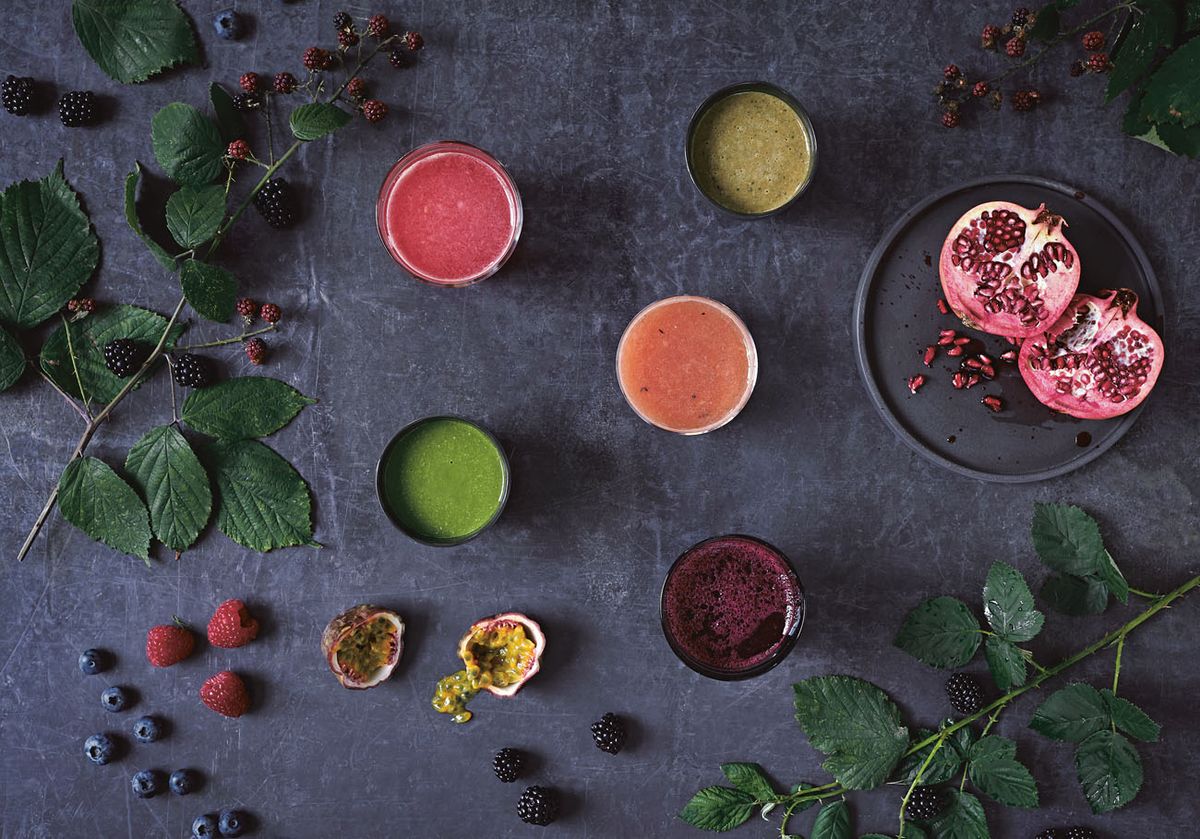 Nutrition
Make Rosemary Ferguson's favorite green juice recipe.
Nassima Rothacker
When we first met Rosemary Ferguson, we didn't quite know what to expect. For one thing, she—along with her best friend, one Kate Moss—is the face of '90s grunge, featured everywhere from Miu Miu ads to The Face. On the other hand, she's a certified nutritionist who sings the praises of juicing—as in, she published a book about the subject, aptly titled Juice: Cleanse. Heal. Revitalize. Frankly, the fact that you can have it both ways (nights out with Moss and an addiction to kale) is the best thing we've heard in a while. So, we begged Ferguson for her favorite recipe straight out of her new book. Herein, here's how to actually debloat like a model.
---
"That's right! Bloat away! Bloating is a real problem for many people and can be extremely uncomfortable. The ingredients in this juice can really help. Pineapple has helpful digestive enzymes, but the secret to this juice is the fennel and ginger. They combine to build up good prebiotic gut bacteria, which helps the gut deal with food more efficiently, and therefore reduces bloating."
INGREDIENTS
½ small pineapple, rind removed
½ fennel bulb
2 stalks of celery
2- to 4-inch piece of fresh ginger (you may need to work up to higher amounts of ginger—it can be quite strong)
Pass all the ingredients through the juicer.