Get Well
The Ballet Beautiful founder talks Camembert, crazy fad diets & her definition of wellness.
---
What's that? Another new series? We know, we know. Let's put it this way: we're a nosy bunch (reminder: we go through people's homes for our 9-to-5) and that extends to health and wellness, too. From the boutique fitness classes people are blowing their entire paychecks on to how they top off their avocado toast, we want—nay, need—to know. Get Well is where we'll quiz our favorite people on their evolving ideas of wellness and health of all kinds—including what you don't necessarily see on Instagram.
Who better to kick off our inaugural Get Well than the same leggy ballerina who gets everyone from Natalie Portman to Candice Swanepoel, Lily Aldridge, Julia Restoin Roitfeld and Doutzen Kroes on their tippy toes in the name of toned thighs and calves? While our aim here won't just be to focus on the routines and habits of those who literally sweat for a living—nor will it be on losing weight, or anything else that makes you feel shitty, hopefully—we figured getting started with a professional couldn't hurt, either. Here, Mary Helen Bowers, the founder of our favorite elegant-but-sweat-inducing workout class, talks going in on bread and cheese while in Paris (ballet dancers! They're just like us!), her guilty pleasures, favorite snacks, sleep habits and just about everything else that falls under the umbrella of health. 
General Wellness
"Wellness is living a happy, healthy life. It's not just about your body, it's your state of mind. Wellness is about the quality of your life. My goal for myself and my family is to be healthy, happy and strong. Life is short. It's important to treat yourself with love and care. And that means eating well, working out and doing things everyday that make your heart sing!
I'm looking at the big picture now. I want to live a long, happy life, be as strong and healthy as I possibly can, and support others in their own health and wellness. I want to be a spunky old lady doing ballet in my 90s, with a strong core, well-earned wrinkles and beautiful posture."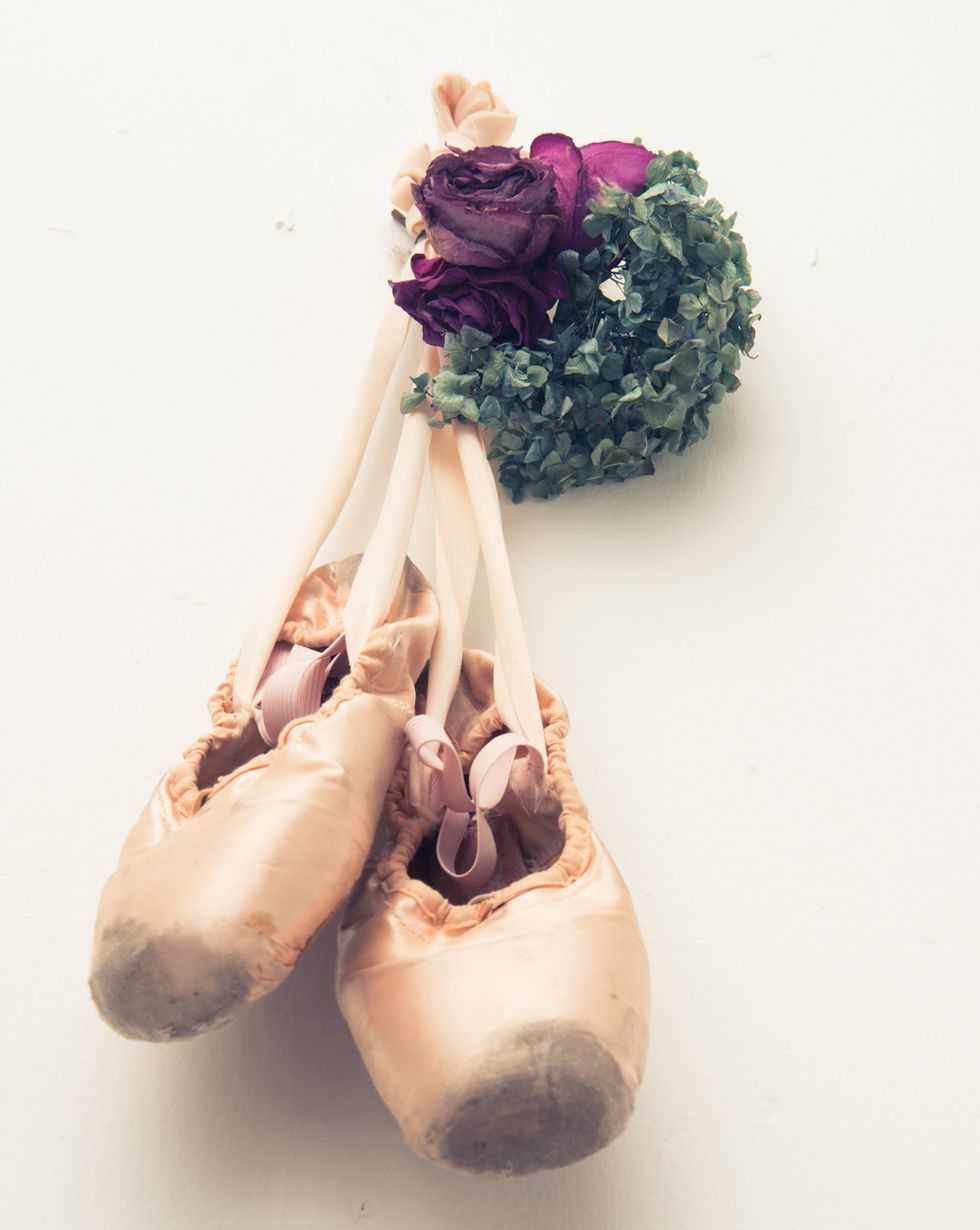 Mental Health
"There is nothing as calming as a great workout. It's amazing how centered, focused and positive I always feel when I wrap a workout. Even on the grayest of days.
In my early 20s my concept of wellness was a mess. At that point all I was thinking about ever was how food and fitness made me look. I had an unhealthy relationship with food and exercise and it made me miserable. I dieted when I didn't need to, mostly because my friends were doing it, and totally wrecked my metabolism for a period by eating too little and then eating too much. Once I stepped back and relaxed about my body I was able to focus on how great healthy food and exercise made me feel. From there everything began to fall into place.
Early to bed or early to rise? A little of both. I feel the best when I'm early to rise and early to bed, but even with a baby in the house, it's so hard to close my favorite book and call it a night before 10 P.M."
Travel
"The key is to stick as closely to your regular routine as you possibly can. I don't believe in 'cheat days.' It's important to find a healthy way to indulge and enjoy when traveling without totally derailing your health and fitness goals.  When traveling I make an effort to squeeze in a quick workout in the hotel, drink tons of water and eat as many fresh fruits and veggies as possible to balance everything out. This allows me room to indulge without going overboard. It would be impossible for me to be in Paris, for example, without eating bread, butter and cheese, so when I am there, I eat lots of salads and other healthy foods to make up for it!"
Fitness
"It took a lot of ups and downs over the years for me to figure out my system for health and wellness and fully develop Ballet Beautiful. Through much trial and error I have learned so much along the way, but most importantly, I've come to understand how important it is to consider the big picture when it comes to your health. For example, it's not just about finding a system to lose weight but about finding a healthy way to maintain. This is the true sweet spot!
I can't focus on my workout if I'm hungry! If I need a pre workout snack I want something light and easy to digest. A piece of fruit and handful of raw almonds usually does the trick. After a workout if I am starving I usually reach for something with more protein. Hard boiled eggs and some fruit or a yogurt with nuts work well."
Eating
"Along the way I tried every ridiculous diet and fad you can imagine—Atkins, no carbs, and a lot of other silliness. None of it made me healthier or more beautiful. In the end I learned that you must treat your body with kindness and love to truly look and feel your best. 
Most mornings I eat slow cooked oats with raw nuts and fresh berries. I take my coffee with skim or low fat milk and a spoon of dark honey.
My biggest indulgence is really great cheese. I love a creamy Camembert, goat cheese and pretty much anything else that is rich and delicious. As a snack, I love homemade stove popped popcorn made in olive oil with sea salt, fresh pepper and red pepper flakes. On the weekends we serve it with sliced apples and sharp cheddar cheese.
My basic criteria for cooking is finding and making meals that are easy, healthy and fast. I love to grill or bake a piece of fish and serve with a fresh salad, greens and fruit and chocolate for dessert. You don't have to spend hours in the kitchen to make something delicious. It's also important to remember that healthy food can taste incredible, too!"
Advice to anyone looking to be healthier
"You deserve it! We all do."