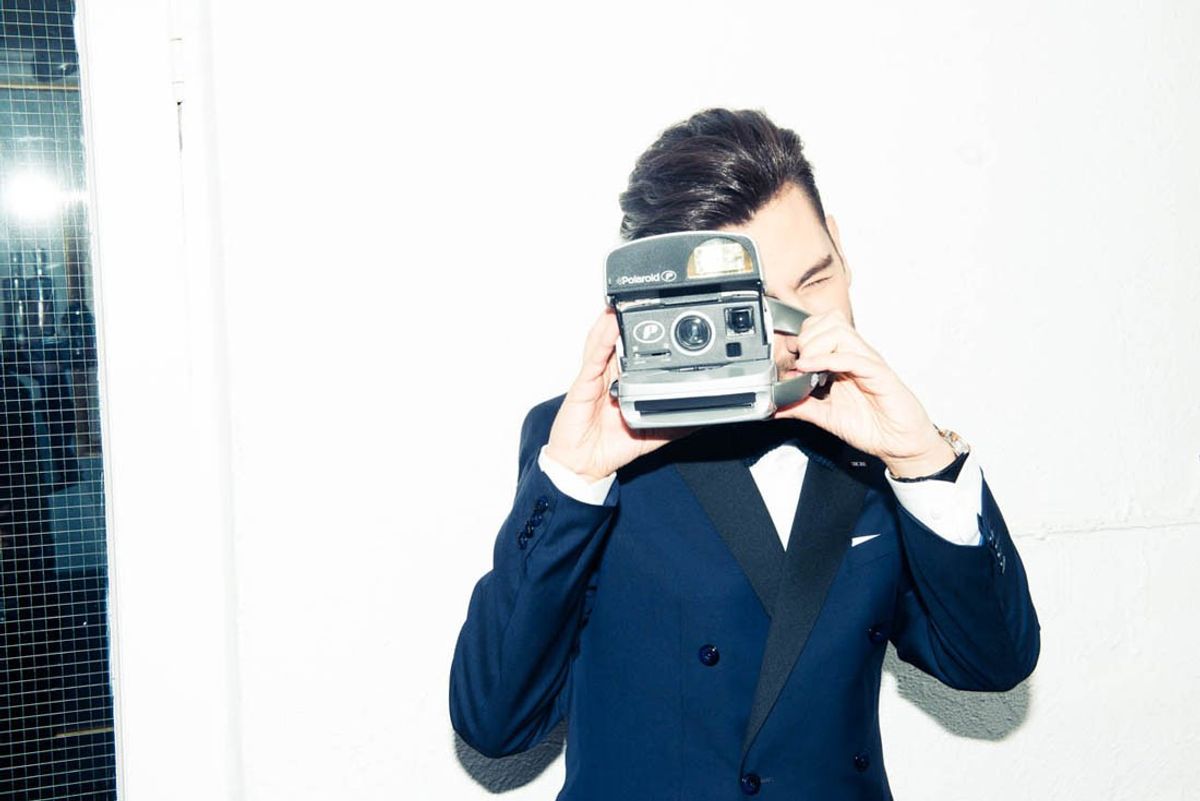 Fashion
Diving right into New York's inaugural men's fashion week with a little help from Remington Guest.
---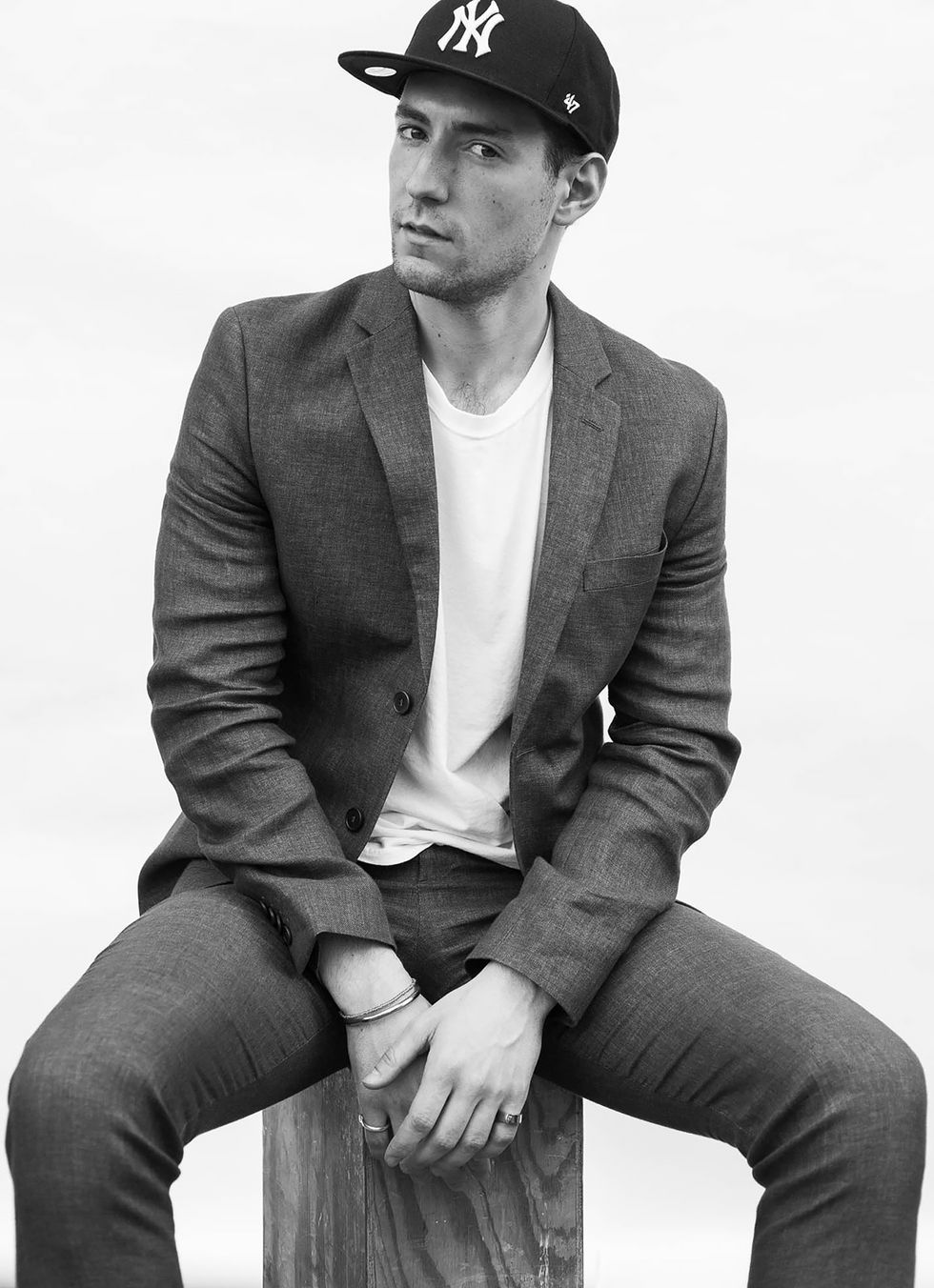 Our friend Remington Guest (of the lip-smacking Tumblr, The Cheap, The Best & The Hidden) knows good food and where to find it. And while we've previously tasked him with assembling a list of top summer date spots and sneakerhead slang, things have changed: for one, it's men's fashion week, and there's no one better equipped to advise on all the required essentials before it begins. After all, he's only walking in AND handling creative direction for a handful of shows. Here goes nothing, right? 
Well, this is weird. MEN's fashion week? Yeah, it's happening. Maybe you heard about this. Maybe not. 
I've been seeing ads around the city, which is cool. Apparently the entire thing is sponsored by Amazon which also, is cool. Shout to the stacks of $5 Amazon gift cards I'm sure to accumulate from the parties, though. Also, have you heard about PRIME DAY? It sounds like a new Transformers sequel due in theaters like, right now, but its not. It's Amazon's version of Black Friday, for no reason, in July. LITERAL CHRISTMAS IN JULY FAM! I'm going to order like, days and days worth of domestic goods and potentially a lit Cuisinart. 
Anyway. Fashion week. You even ready bro? 
I can almost ensure you're not. SO, let's get to it. My list of essentials to get you through the week, like pro level Nick Wooster status.
MOPHIE CHARGER:
This is sort of obvious. How are you going to call your escape Uber from that one presentation that made you go all the way to Pier 72 in a downpour if your phone's dead? Don't die fam, don't die.
While everyone is cruising around with Killspencer gear and Want Les Essentiels, you can stunt with this hard to find gear, Cousin Terio style. OOOOOH, KILL EM'.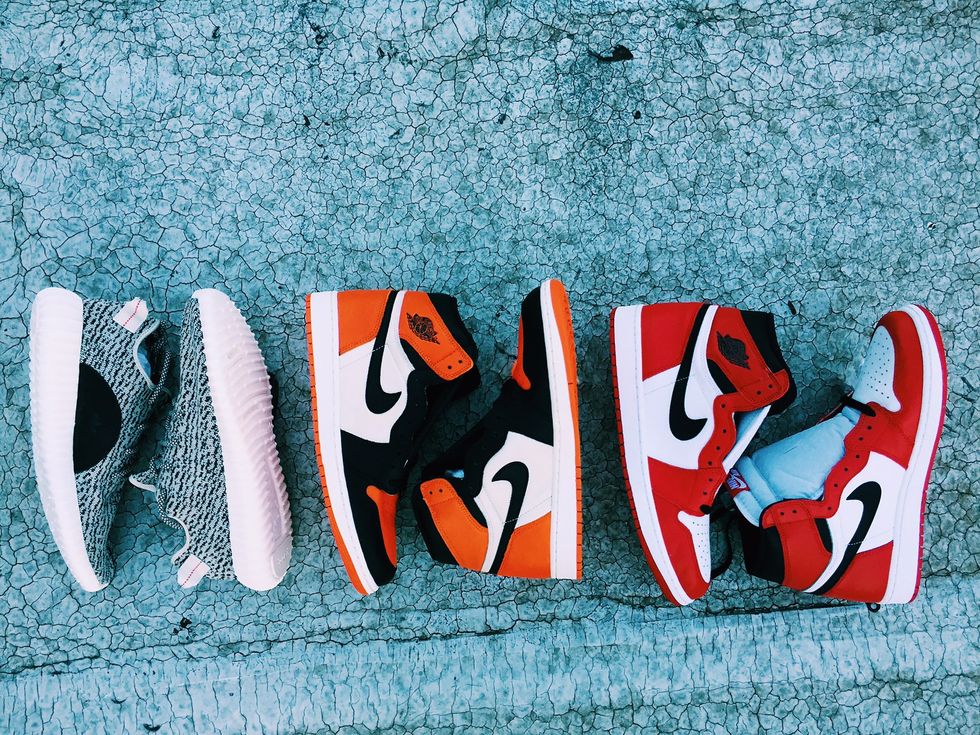 It's probably too late to order a custom built bicycle for tomorrow, but these are the best bikes out there and now you know about them. They're designed by Paul Budnitz, who is a super G. The bikes have a greaseless rubber chain which is CLEAN and makes pedaling easier. SWEAT FREE ARRIVALS ARE PRICELESS. This is essentially the Rolls Royce for NYC. 
CITI BIKE:
Convenient. While everyone is outside Clarkson Square hopping in their sponsored Cadillacs, just think of how wild the Japanese street style photogs will go when you rich rolling up on a city bike in that 3 piece suit :fire:
SHURE SE846 HEADPHONES:
The only way to tune out the noobs of fashion week. Trust me, you're going to need a mental escape and the only way is with mega, mega-quality headphones. These are chicer than Beats, more subtle, and the sound doesn't even compare. 
NIKE/JORDAN/YEEZY/ADIDAS:
Last season the shoes of the week were the Jordan Fragment 1s and the Yeezy 750 boosts. This week you're going to need the 350s, the Chicagos and Shattered Backboards or you ain't nothing. Luckily prices just dropped at Flight Club.  
NEW 12-INCH MACBOOK:
Traveling to and from shows is about keeping it light. For all those times when you need more than an iPhone, trust me, this will be your new best friend on the road. Plus the space grey color is flossy as fuck. :nail_care: :white_medium_square:
KARMA:
This isn't just another hotspot, and no, tethering your phone is lame because it kills your battery, your data plan, and speeds are :sleepy:. This guy will save you when all those 'media lounge' networks flatline. 
BLENDTEC:
Ultimate for juicing at home. Gotta stay lean for fashion week fam, plus you're gonna eat about a thousand lobster rolls at all these parties. 
LEVIS CT JEANS FROM MR. PORTER:
Keep it simple, keep it clean. Hit Mr. Porter for that same day delivery and exclusive washes yo :+1: :white_medium_square: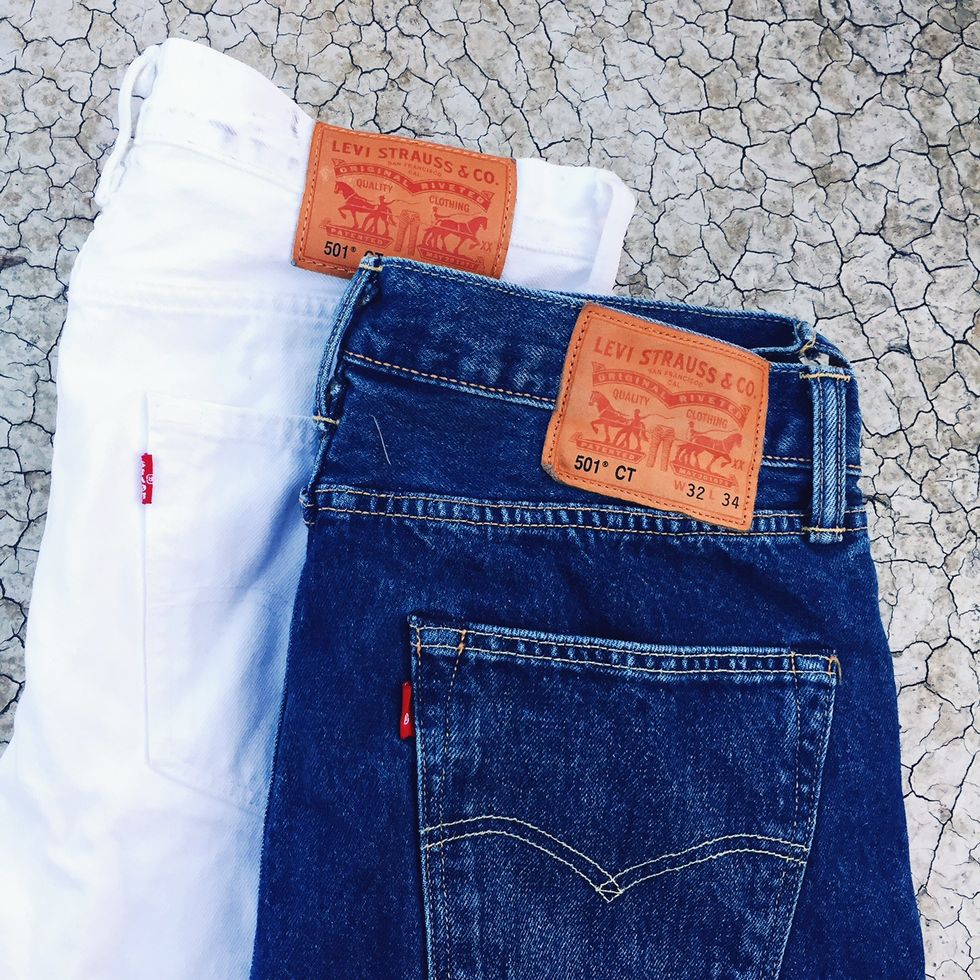 Cruisin down the westside/High, way/Doin' what we like to do/Our, way/Eyes behind shades, this necklace the reason/All of my dates been blind dates.
COMFY SOCKS:
This is the weirdest thing I'll say all day, but get some expensive Nike socks. It's the difference between :bath: :white_medium_square: and :dancers:
YANKEE HAT:
Gotta represent the city, plus you've always got to pretend you hate getting street styled and 'hide'  from them like you're important.
RAINCOAT:
Have you even checked the forecast fam? It's raining next week so get something light and next level. Check Acne Studios for some lightweight Swedish jawns. 
EQUINOX MEMBERSHIP:
The ultimate thing to have when you're never in the same place for an entire week. This will save you. All access like a G. 
JEWELRY:
Sometimes you've got to stunt so they know what it is like, getting a custom made ring like me. Or you can buy dope a bracelet and ring, like a Miansai screw cuff.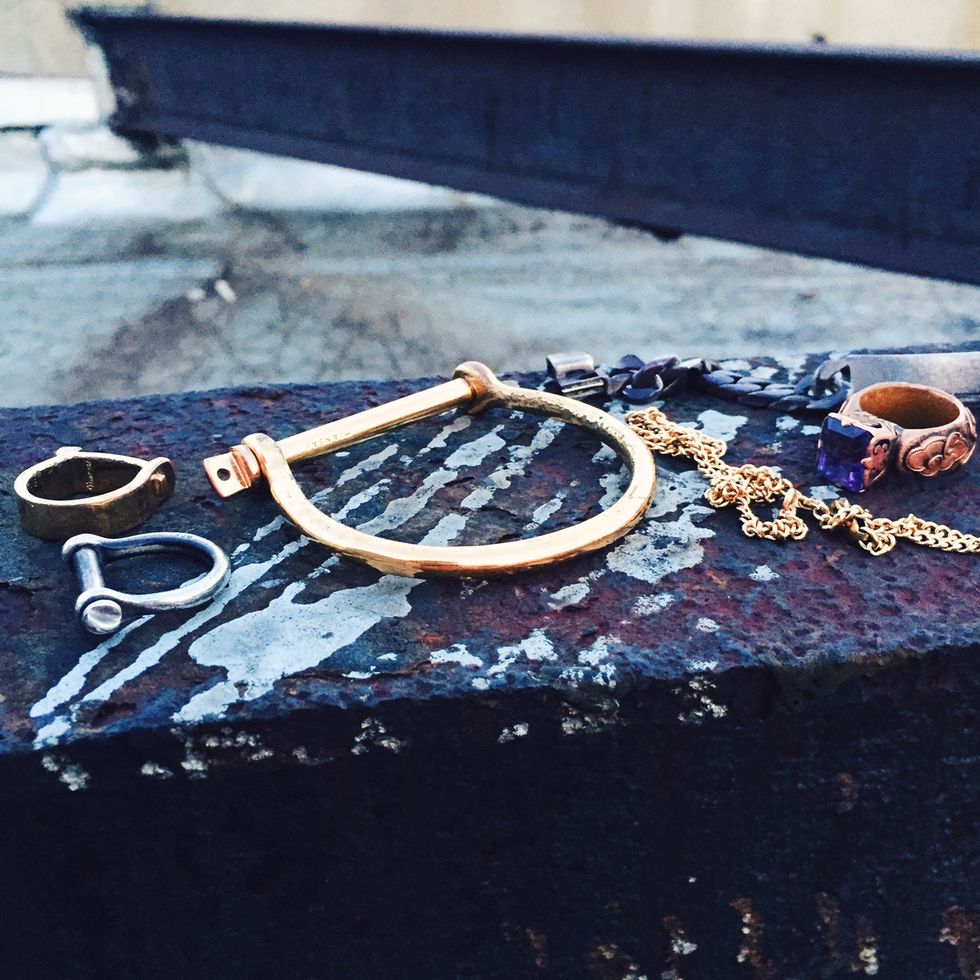 UBER:
No explanation needed. If you are stuck somewhere and dying of hunger, fam, Uber got you, now with Uber Eats. 
INSTAGRAM:
To show off your amazing social standing and all of the lobster rolls you ate during the week. No snaphoe. 
For that time that one blogger dumps an entire specialty cocktail on your kicks, pre-plan and post-plan. Gotta keep 'em glitter AF.
For the rain fam, for the rain. prices are low on eBay.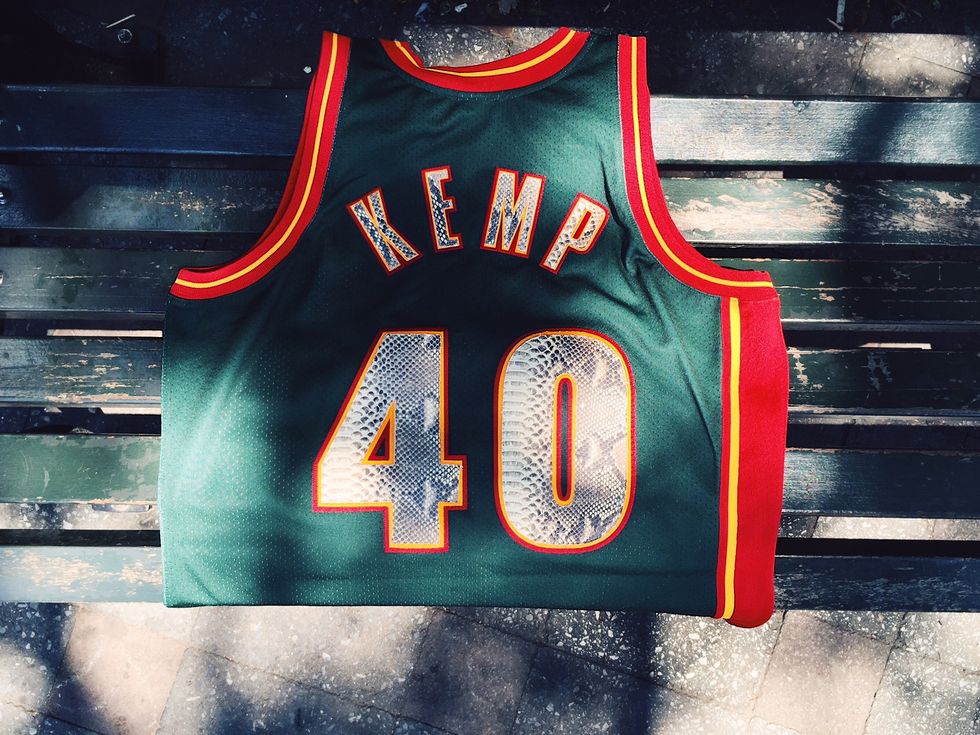 APPLE MUSIC:
Beats 1 radio is sick, global, worldwide, always on. And you can pray Jayden Smith DJs again at some point.
Because you've gotta roll up in something custom made in New York. You'll be the only guy at the shows with one of these other than A$AP Rocky and Wiz Khalifa.
PEPE ROSSO, TO-GO:
149 SULLIVAN ST.
It's the smallest and most crowded spot of all time. But do you want legit pasta or nah?
TIP: Penne vodka. :volcano:
THE UP & UP:
116 MACDOUGAL ST.
My favorite bar right now. They've got a cocktail size called 'halfsies' which is major and exactly what it sounds like.
TIP: Half cocktails. Major.
CHALK POINT KITCHEN:
527 BROOME ST.
Very best, not hidden or cheap. One of my favorite places. The kale martini sounds Valley Girl, but its the best thing of all time. Plus the handy bar downstairs is v v v v the most v. :nail_care::white_medium_square: 
TIP: Kale martinis are life and the sangria at the Handy Bar is fuegoooo.
WESTVILLE:
210 W 10th ST. 
Very standard and expected, but it's SO close to Clarkson Square most likely everyone attending the shows will be here at some point.
TIP: Prepare for a long wait.
BLOOMINGDALES TAILGATE:
They're holding a dope tailgate right outside of Clarkson Square with coffee, lobster rolls, slushies, et cetera.
HIROKOS PLACE:
75 THOMPSON ST.
This will be your happy place. Go here when you don't want to see anyone anymore, talk to anyone, just plain up teleport to Japan with lit teas and desserts.
TIP: the green tea parfait is so good for your Instagram. 
BLACK TAP:
70.5 BEAUFAIN ST. 
Part of the Chalk Point fam, but there's something about this place I can't help but love. Get all of the sauces they offer on the side with your burger.
TIP: Low key, the teriyaki broccoli is amazing.
LA COLOMBE:
Luckily there's a fairly new and unknown La Colombe near Clarkson. But it's also far enough away that you'll be able to hide from all the fashion bros when you need a break.