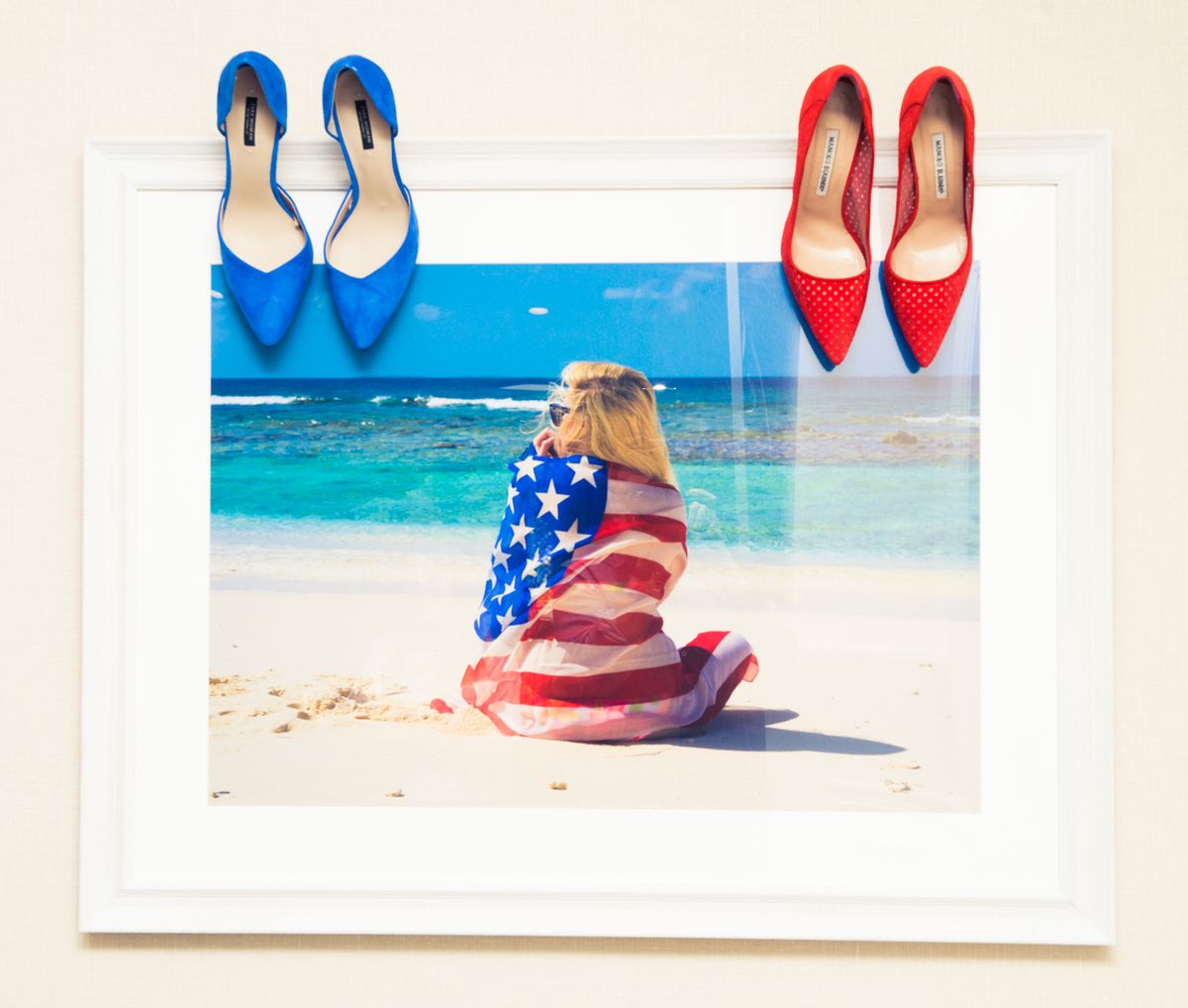 Fashion
What we're living in until Monday.
There are many things we can thank our neighbors to the south for. For starters: 1) Kimye 2) Cronuts and last, but certainly not least, 3) July 4th long weekend. We know what you're thinking (because you pay attention to what we write, right?): TC staffers are Canadian (except for our token 'merican). Oh yes, we are. But with this weekend comes email radio silence (THANKS! :information_desk_person:), excuses to book off an extra day to jet off to our friends down south and, well, just unwind. Since we're totally jumping on the summertime long weekend train with most of you, here is what we'll be living in from today until Monday. 
---
Emily Ramshaw
Senior Editor
Here's the deal: I love a great celebration, and, sure, you'll see me at a clambake or two (with a glass of rose or two) over the long weekend, but what I'm looking forward to more than anything is a chance to soak up the sun and the OOO hours. This beach bag has more than enough space for an extra large Turkish towel (for said soaking) and all the trimmings (SPF, sunnies and plenty of reading material).
Alicia Cesaro
Editorial Assistant
I'm just going to preface this by saying, I'm the token American here at The Cov and I obviously have a real life problem with stripes. But it's summer; there's lobster rolls to be eaten and dark and stormys to be drank—so, whatever. I'm headed to the beach house for what is the epitome of New England summer: fourth of July weekend. In an attempt to live by that whole "pack simply, live simply" thing, I'm chucking these items in my carryon alongside some shorts and calling it a day. First, a classic two-piece I literally plan on living in. Second, strappy leather sandals that are equally appropriate for ice creams runs and cobblestone bar hopping. And lastly, a warm-weather knit, because freezing mid-flight is the worst. Plus, what's comfier than bundling up in summer cotton, burying your toes in the sand and taking in the sunset from a beach chair, drink (sans iPhone) in hand?
When we decided to do an Americana-long-weekend-focused edition of Editor's Picks, I got overly excited about finally featuring this lilac, delicately crocheted halter bikini. I also absolutely love espadrilles this summer—I mean, there is no easier shoe to wear practically anywhere. And how fun and femme-y are these Fendi extreme cat-eye sunnies? The one caveat: I'm going white water rafting this weekend. Something makes me think this ain't all that approps. Whoops...
Meagan Wilson
Senior Editor & Social Media Manager
The only real agenda I have for any long weekend outfit is comfort. So if there's any look where I can pull the proverbial wool over everyone's eyes, by looking vaguely pulled together and masquerade as an adult, too, it's a victory in my eyes. This Tome shirt dress is airy and easy, but made of silk, which = fancy. The Linda Farrow glasses add a sheen of elusive, untouchable Carolyn Bessette-ness (LOL I wish), and the sporty Marni sandals are basically glorified sort of ugly intellectual and challenging Tevas. That's how it's done, guys.