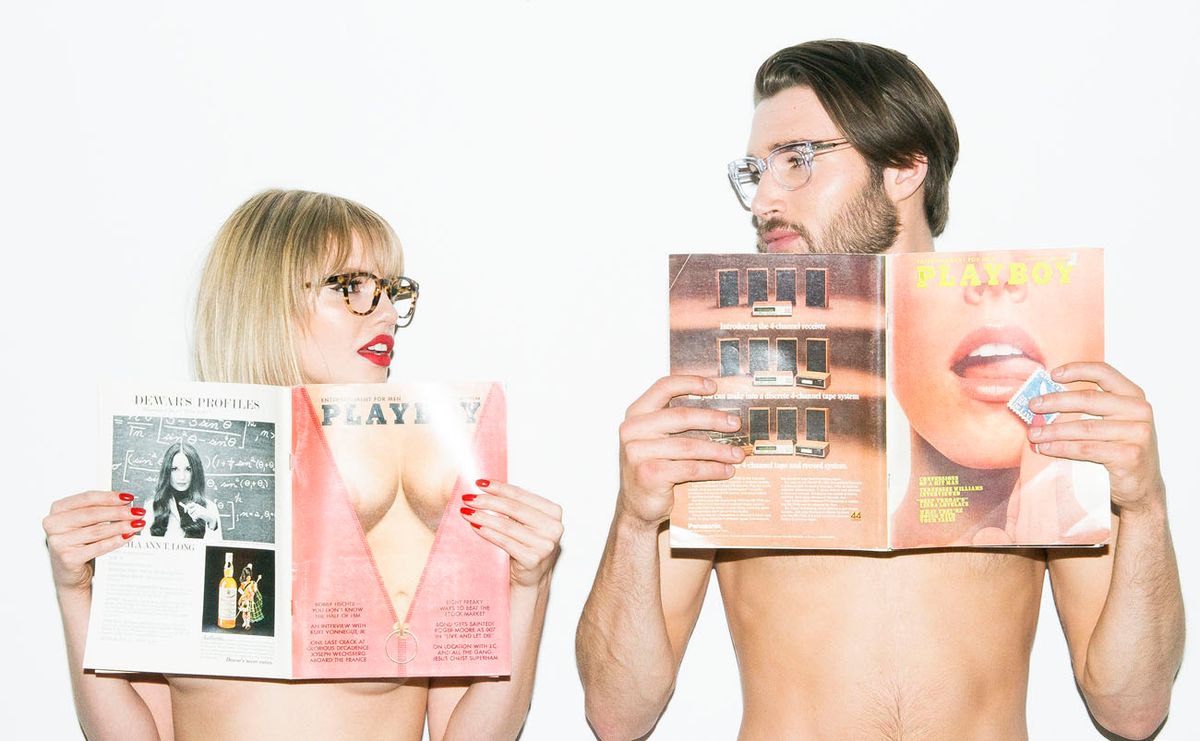 Love And Sex
The investment in question? Vibrators.
---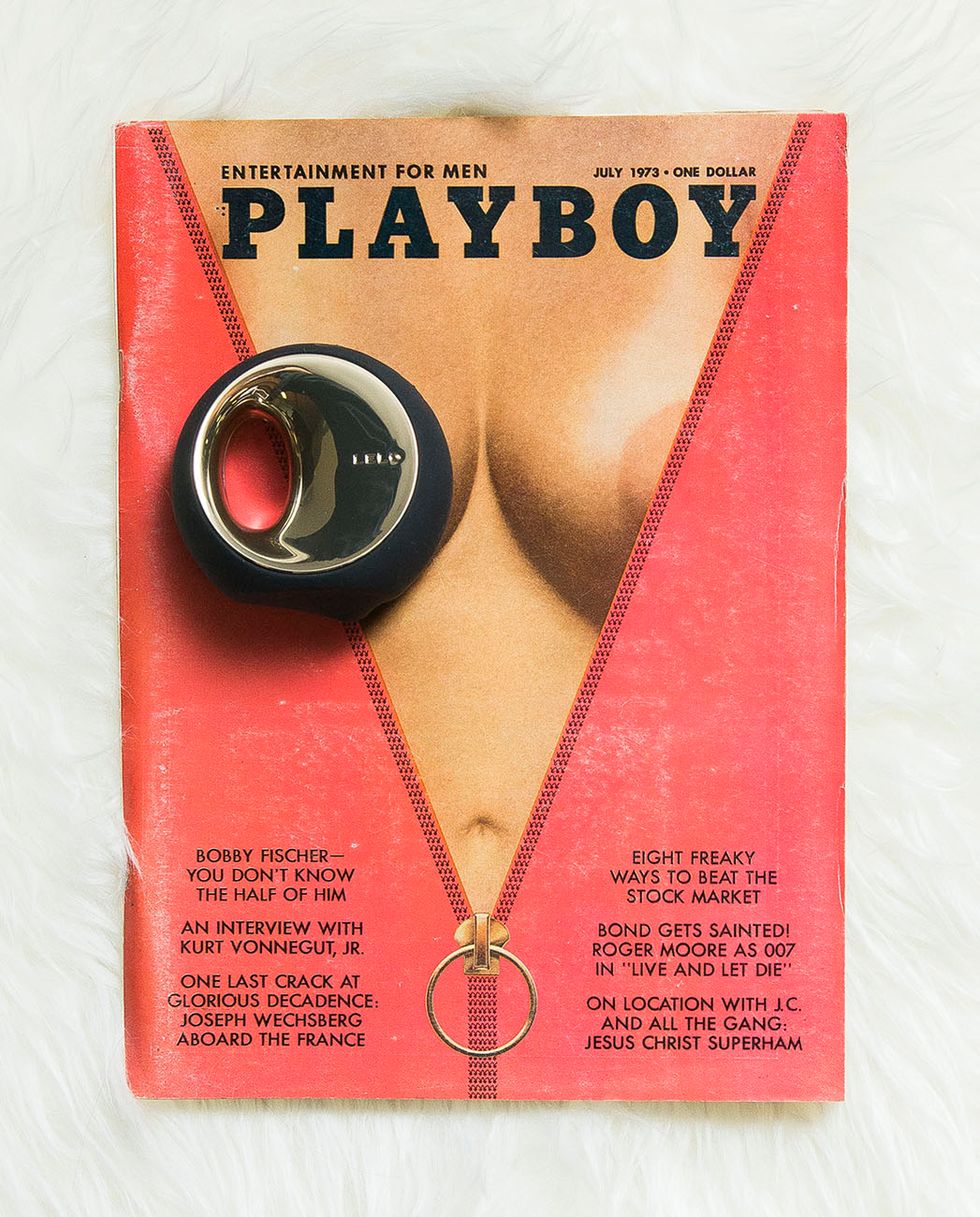 Welcome to The Coveteur's brand new series about sex and dating, brought to you with the expertise and humor of our friend Lindsay, of the laughably addictive Tumblr, Tinder in Brooklyn. In her own very DGAF way, she'll be breaking down the good, the bad and the downright bizarre that is, well, dating in the time of Tinder (and all that other shit we Gen X, Y and Z-ers have to deal with). Check back often, because you know there's lots to discuss, and let us know what you think on Twitter, @thecoveteur, #TinderinBrooklyn.
It's not everyday that I find myself sitting in front of a table covered in bouncing vibrators, but then again, it's not everyday that I get to interview Vanessa Howe.
Vanessa is an Ethnographer-slash-Senior Innovation Consultant and, though she'd never come out and tell you this, she
also
happens to one of the masterminds behind the best selling vibrator on the market today: the We-Vibe.
As a consultant covering the vibrator market, Vanessa has spent the past few years researching everything under the sun that, as Drake would say, 'makes a pussy whistle.' So, chances are, if you have a clitoris, you owe her fucking BIG TIME.
Vanessa and her team of experts have sex toys down to a science. Literally. Like… she's showing me goddamn
spreadsheets
. Behind these spreadsheets lie thousands of hours of consumer research, much of which is conducted by Vanessa herself. Through the focus groups she runs with her firm Happen®, Vanessa has met with thousands of single women, couples and swingers across the country; asking them about their masturbation habits and invading their goody drawers like an especially creepy neighbour. Basically, she has the most ridiculous job on the planet.
Recently (a.k.a. after spending Valentine's Day alone with a burnt-out-three-speed pocket-rocket), I decided it was time for a vibrator upgrade of my own. I was not about to embark on this mission unsupervised, so I called up my friend, the Clit Whisperer herself.
To my delight, she was up for the challenge. Last Friday, Vanessa invited me down to her office in DUMBO, Brooklyn, pulled out a bag of vibrators, and we got down to business.
Interview business
, you goddamn perverts……
Anyway! Here's exactly what you need to know when buying your most valuable investment piece EVER.
First of all, thank you…. Like, seriously.
Vanessa Howe: I do what I can.



So you're a vibrator designer. Do you ever start chanting 'Bow Down Bitches' when you walk down the street?
VH: Ha stop. So I guess we are opening the wine, then?

[FYI I brought along a bottle of Pinot. We definitely finished it.]



Clearly. Okay so, how did you get into vibrator design?
VH: Well, I work in product innovation, and companies come to our firm for research and new ideas on targeting specific markets and achieving design objectives, among other things. Working with vibrators is actually really interesting in this area, in that vibrators are still a huge taboo. Women don't want to talk about it. How many of your friends talk about vibrators openly?


I mean… you're asking about my friends so…
VH: Okay, but besides us. Generally, vibrators aren't something we discuss. It makes the market hard to target because consumers aren't aware of, or don't want to talk about, the benefits.



I feel like 'benefits' is an understatement.
VH: Exactly! This is a stat I really want to bang home here: 70% of women cannot achieve orgasm via internal stimulation alone. You need external assistance.



Internal stimulation… is code for fucking?
VH: It can be. Sex without clitoral stimulation, for 70% of women, is not going to produce an orgasm. Just think about that! These G-spot only orgasms that you see all over the TV are not something that most women can expect. Don't even get me started about the way media represents sex. All these women coming without any external help, that's just not what happens.


I feel like the 70% figure makes this an 'essential' under the tax code. They should not be taxing these!
VH: [laughs] I absolutely agree with that statement. The need is huge but it's one that people aren't aware of. People are embarrassed to talk about it. And because of that, they don't purchase products that can make their sex lives much more enjoyable.



I think it is so weird how walking into a store and spending a few fifties on improving your sex life is considered more embarrassing than spending $600 on a pair of shoes. I feel like that should be reversed.
VH: The stigma is so intense, it's insane. I mean most consumers won't even call it masturbating. They'll say 'pleasing myself, treating myself… getting myself off,' but the word masturbation scares people. Most high-end brands, if you go to their websites, you won't see the word anywhere. Masturbation for women is a dirty word, which is sad. The act itself is viewed the same way, but it really is important. How are you supposed to have fun with your partner if you don't even know how your own body works?



Seriously! Ok so let's talk about vibrators. What sells?
VH: Well first of all, a lot of women won't even bring themselves to buy a vibrator to begin with. A lot of people buy the The Hitachi Wand—made famous by Samantha in Sex in the City—but it's a back massager! And I swear to God, Lindsay… if you use it, you will burn your clit off. It is a LOT. But many women like that. In our research we call these purchasers 'Powerwhores'—because all they want is power. Their goal is the most amount of stimulation possible.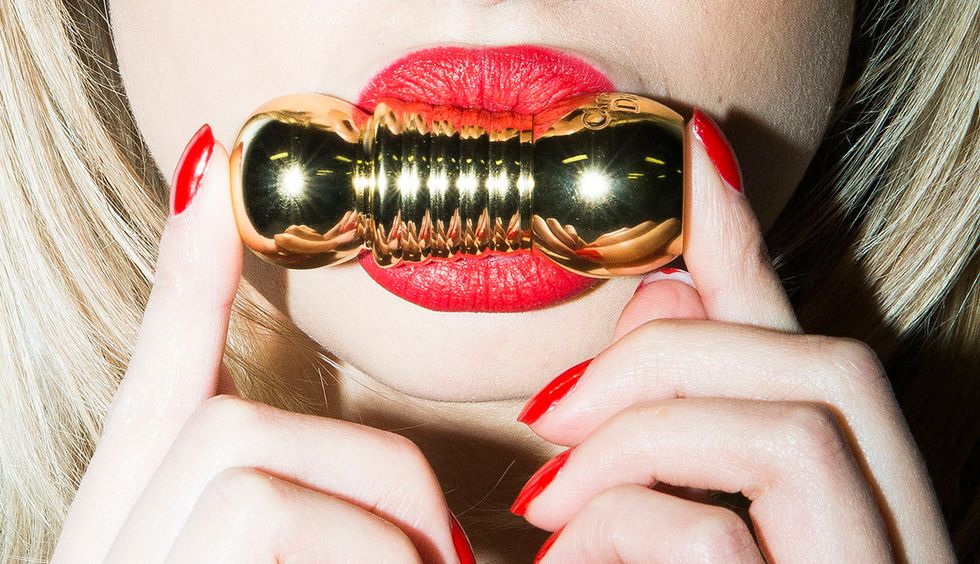 Can I just say that 'Powerwhore' is the most spectacular technical term I have ever heard?
VH: [laughs] I have others.



So do they sell these back massagers at sex stores?
VH: Yes, every sex store you go to will have the Hitachi… and not in the back massager section.



Okay, so then we have the standard bullet vibrators. What are your thoughts?
VH: Well, first of all, unlike the Hitachi, these are designed with the female body in mind, so they'll get the job done. These also tend to be multi speed—and you can find them at a low price point. Not bad for twenty bucks or so. The downside is these are hard to incorporate as a couple's toy, they need batteries… and then there is the texture problem.
Yeah. Looking at our vibrator table here, there is clearly a massive texture difference between the low-end and high-end products.
VH: Exactly. As you can see with the We-Vibe, it's completely covered in silicone. The material is really interesting. It's extremely soft, and sort of velvety.

[At this point I am petting a purple We-Vibe with one hand and holding a vibrating pocket-rocket in the other. #bestdayever]



You are not lying. Can you put lube on this?
VH: Absolutely. And honestly, we suggest that you do. The We-Vibe is a couple's vibrator and it's designed it to be used by couples. But it can also be used alone. It's shaped like a U so that when you insert it, it works all the key spots. Externally, it stimulates the clit, while internally it hits the G-Spot. It actually has two motors.



Mother of God…
VH: I know! Then the internal side vibrates against the penis as well, so it's fun for everyone. But this is where the lube comes in. For some women, fitting the vibrator and the penis in there at the same time can be awkward at first. So lube is not a bad idea.

[I turn on the We-Vibe and it starts bouncing around the table like the magical unicorn it is.]
This is just the best day. I love this thing.
VH: Yeah I'm biased because honestly, this is like my baby, but it is really great. I should mention, it has 8 speeds—it also has an app.



A phone app?
VH: Yup. So I told you it was designed with couples in mind? Basically, for those of us in long distance relationships… The app is designed so that your partner can actually control the vibrations remotely. Oh, and this is cool. You can design your own rhythms, so you can really personalize it.



Is it bad that I really want to program a rhythm to 'Gimme that Nut' by Eazy E?
VH: I mean, you can do that….



YES. Okay, so this is a couple's vibrator… I'm assuming gay couples can use this too?
VH: Absolutely. The third generation We-Vibe is especially popular. It's more flexible.

Educate me a bit on this, so one end would go in the anus….
VH: …and one end rests on the perineum. Also, one interesting thing we learned from our social research: both gay and straight couples will use the third generation for oral sex… you can wrap it around your neck and use the vibration to enhance the situation.

[I immediately wrap it around my neck and begin to sing "Let it Go" while it vibrates. It works.]



I like that. You know, that's so much better than those Cosmo tips that are like, "pull out a tray of ice cubes… a feather duster and some cayenne peppers…"
VH: Oh my God, I know.



Any final words of advice? Want to boil it down for me?
VH: When you by an investment piece, texture and material are the number one things I would look for. A high-end brand will use a type of silicone meant to mimic human skin. It's worth it. The next thing you want is coverage with the silicone—no metal exposed on the device. And finally, pay attention to how it charges. No batteries. The We-vibe charges by induction, like an electric toothbrush. And it charges quickly, which is key. The last thing you want is to be, like, all ready to go… and then realize you need batteries.



That is the WORST. Okay, last question. You travel a lot for work. Do you ever go through airports with like five of these in your bag?
VH: Oh, God yes... Absolutely, it's your get out of jail free card! This has happened so many times. Security men do NOT want to deal with you and your bag of twelve vibrators.
So there you have it. Life lessons, y'all!Now, for anyone who is wondering, my shopping mission with Vanessa the Clitoris Whisperer was a certifiable success. I won't tell you what I ended up buying though… that would be super weird. But I will say this: if you come by my apartment unexpectedly and happen to hear Eazy-E blasting, I definitely suggest you knock.Happy vibing bitches.