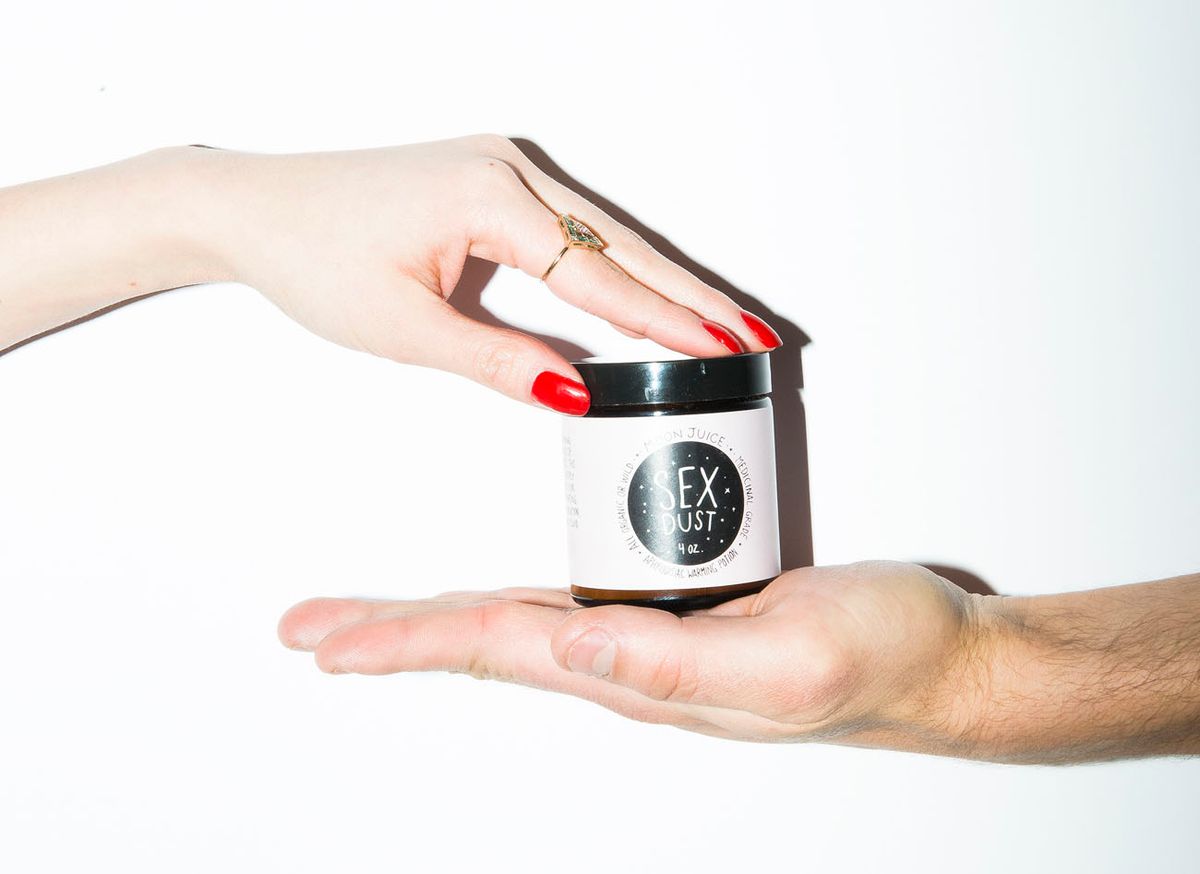 Love And Sex
The magical, holistic alternative to chocolate and oysters.
Remember in grade school, when you'd walk—okay, more like run—into your classroom on Valentine's Day to find a stack full of Disney Princess cards and foil-wrapped heart-shaped chocolates on our desk? Yaeh, we miss those days too. It may have been that everyone-is-our-Valentine-chocolate-overindulgence that manifested our association with food and romance—granted back then our thinking was purely innocent. That said, we've since discovered the other, ahem, apparent benefits of these indulgent delicacies.
At this point, we've clicked through more online lists on aphrodisiac foods than we'd like to admit. And spending a night in shucking those slippery mollusks (practically a death sentence, BTW—though we'll never turn down a shucked platter on ice with some prosecco) or eating another assorted box of truffles (we're still recovering from the holidays, guys), to feel a little something seems, well, like a lot of work, no? (Not that we're not willing to put some elbow grease into a good night or anything—have you seen our Fleur du Mal lingerie set? That shit requires stamina.)
---
Guys, this is our libido-boosting PSA: Sex Dust is the ultimate aphrodisiac potion.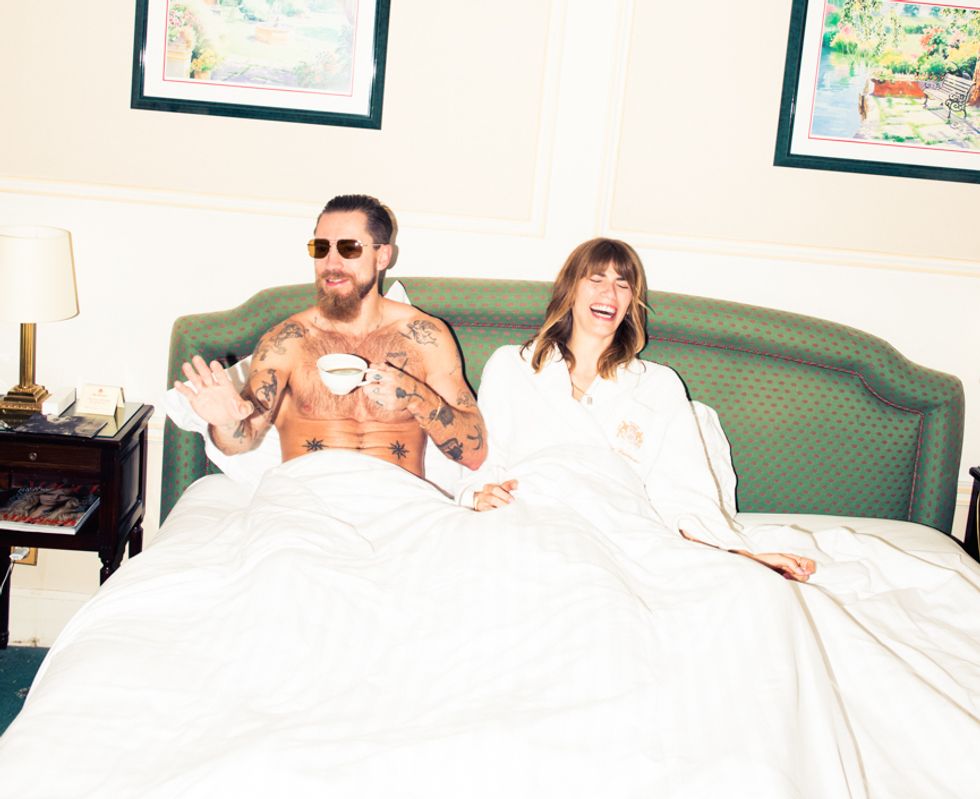 Guys, this is our libido-boosting PSA:
Amanda Chantal Bacon
, the genius behind Moon Juice (she concocts the green juice sipped by Gwyneth Paltrow and co.), mixed up the ultimate aphrodisiac potion. Presenting, Sex Dust.
So WTF Sex Dust is anyways? This little jar of fine powder is packed with organic wild-harvested herbs that make your blood flow to all the right parts. Like Shilajit, found in the Himalayas, which is said to stimulate brain chemistry; Maca increases hormone levels (and you know what that means) and Ho Shu Wu stimulates the glands and, um, builds up stamina. Suffice it to say, the stuff deserves its to-the-point name.

In the spirit of love and delicious eats (because that association will never go away), Bacon whipped up a Dust-packed recipe just for us. Cheers.
"You can take as often as you like — in the evening for well, sex, but also in the morning or throughout your day as sexual energy can be channeled into creative spark."
Hot Sex Milk
8 ounces of almond milk
1 tablespoon of cacao
1 teaspoon of Sex Dust
1/2 teaspoon of honey
1. Warm the almond milk on the stove
2. Add into a blender with the other ingredients and blend on high until frothy
3. Serve hot and sexy