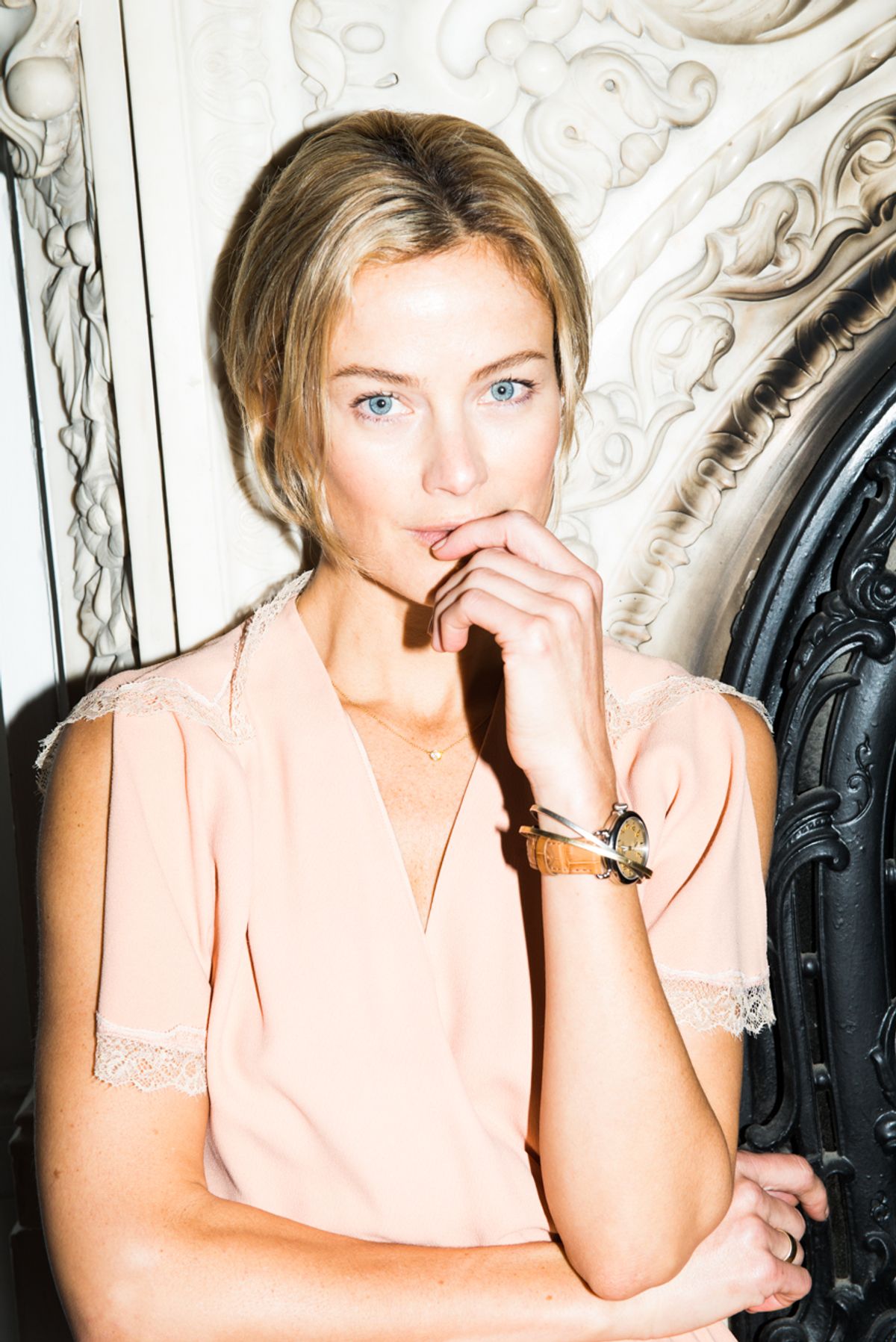 Closet
Women's Design Director, Shinola; Model; Mom. New York
Woman-dom's collective near-universal appreciation for all things Phoebe Philo aside, we stand by the edict that there is no single objective, catch-all sartorial "classic."
Hear us out: while the presence of a good white button-down may have earned a non-negotiable spot in the closets of some, for others, a sequinned slogan tee might be the unassailable equivalent. And even though considerable real estate in the wardrobes of one person might be dedicated entirely to variations on the same black shift dress, the very sight of such could be enough to send someone else running hysterically in the other direction into the arms of a vibrantly printed crepe de chine Stella McCartney jumpsuit. And yet, despite this, we're fairly confident in our conviction that when it comes to the fabled concept of classic American beauty, we can all agree on one name fitting the bill: Carolyn Murphy.
Arriving at the model's Chelsea townhouse bright and early one recent morning, we were greeted by Murphy and her overwhelmingly cute chocolate lab, Rupert. Bundled up in a Industry of All Nations sweater and jumpsuit (a girl after our own hearts, clearly) from 6397 Denim, Murphy gave us the grand tour of her place before allowing us free reign to raid her closet. Murphy being, well, Murphy, the pieces that serve as the building blocks of her wardrobe weren't without some seriously juicy anecdotes, either. A pair of Manolo Blahnik slingbacks gifted to her by Andre Leon Talley here, a Prada bag given to her by Miuccia after appearing in their '95 campaign there... yeah, you get the idea.
Especially inspiring, though, was the model's dedication to taking on new challenges—something we can all mentally stow away for the next time we're tempted to dedicate an entire Sunday to binge-watching Scandal and blearily stalking Instagram. Cases in point: her newly-minted Women's Design Director position at Shinola (which she succinctly summed up as, "the coolest thing since peanut butter"), her newly-avowed dedication to paring down and going back to basics and even dabbling with a creative writing class. How's that for New Year's resolutions?