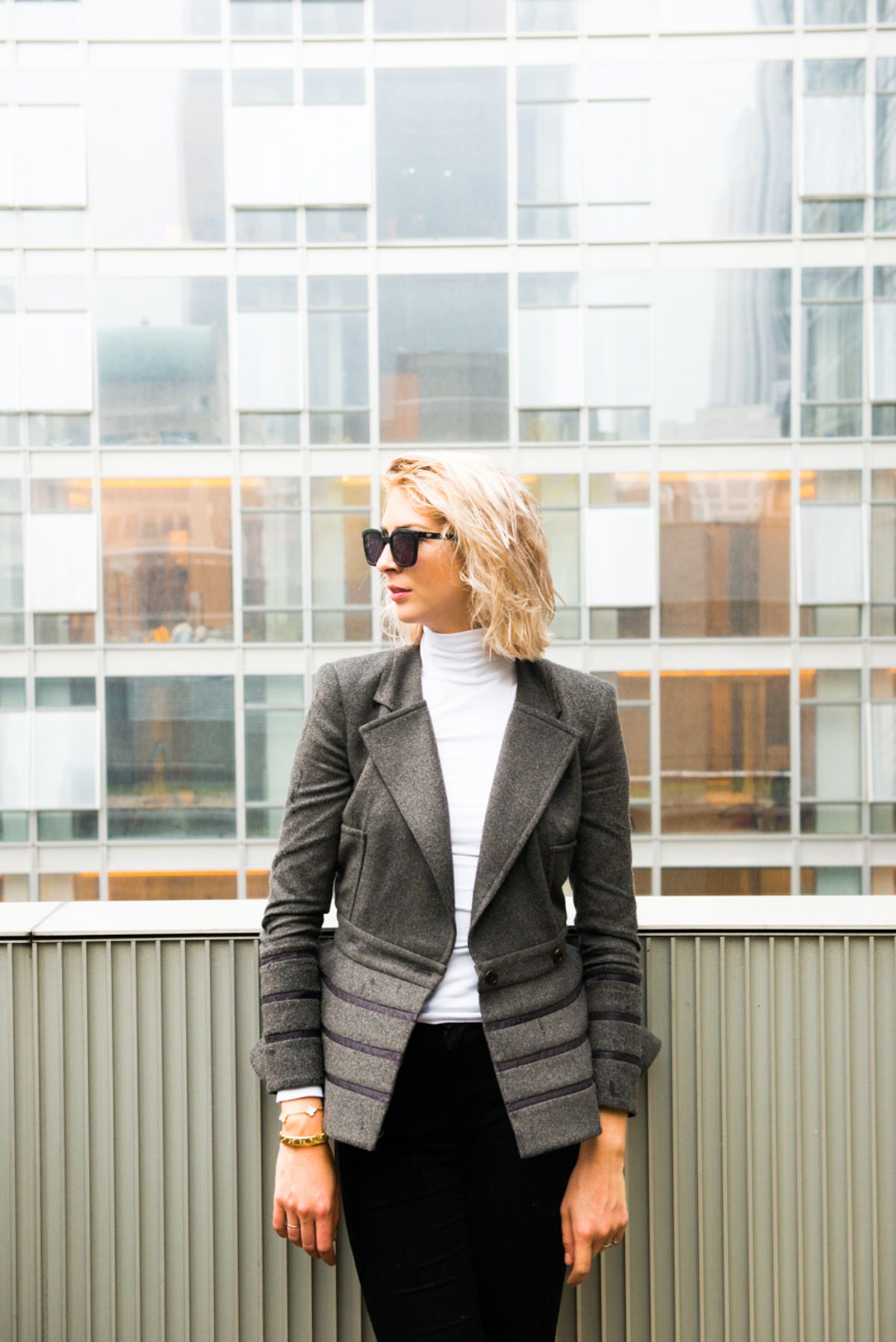 Closet
Market Editor, Vogue & Vogue.com. New York
Renée Rodenkirchen
At this point you probably know that we have a fangirl place in our heart for New York fashion editors. We mean, if you think of fashion like an industry waiting to be conquered (or understood—which is kind of how we think of it), they're basically on the front lines. And at the front lines of the front lines?
Vogue
, of course (need you even ask?). So hanging out with a
Vogue
editor is kind of our equivalent of being invited to the party of that cool older girl you idolized in high school. Such was the case with Kelly Connor, who serves as the magazine's market editor (maybe you've seen her selfie fueled column? If not, it's worth a Vogue.com archive search). Get where we're going with this? But when we arrived at her seriously amazing apartment in midtown's Museum Tower above the MoMA, we realized that on top of being a Vogue editor, Connor kind of also is that cool older girl who actually made good IRL. Bear with us here. First of all, her airy, 39th floor apartment kind of made us feel like we were living in a college frat house in comparison. It's that grown up. And it's filled with souvenirs from copious traveling, piles of art and coffee table books and just generally nice stuff. Then there's the whole wardrobe situation. As Vogue's denim editor (yes, that's a title), it kind of made sense that she'd have a serious jean game—and, well, she does. But it's her whole girl-meet-boy-meets-the nineties thing that we were so into, especially when her six foot self pulls it off so seamlessly. We mean, we'd like to think that if we had a closet full of
Thom Browne
,
Marc Jacobs
and
Givenchy
we might too be able to do the whole sexy androgynous thing she has going on. (In all seriousness though, hers is a Thom Browne collection you have to see to believe—and girl is so devoted she's having the designer make her wedding dress. Yeah, we're jealous.) Then again, we're not
Vogue
editors and we're definitely not six feet tall. See what we were saying about the whole cool girl who didn't just peak in high school thing?