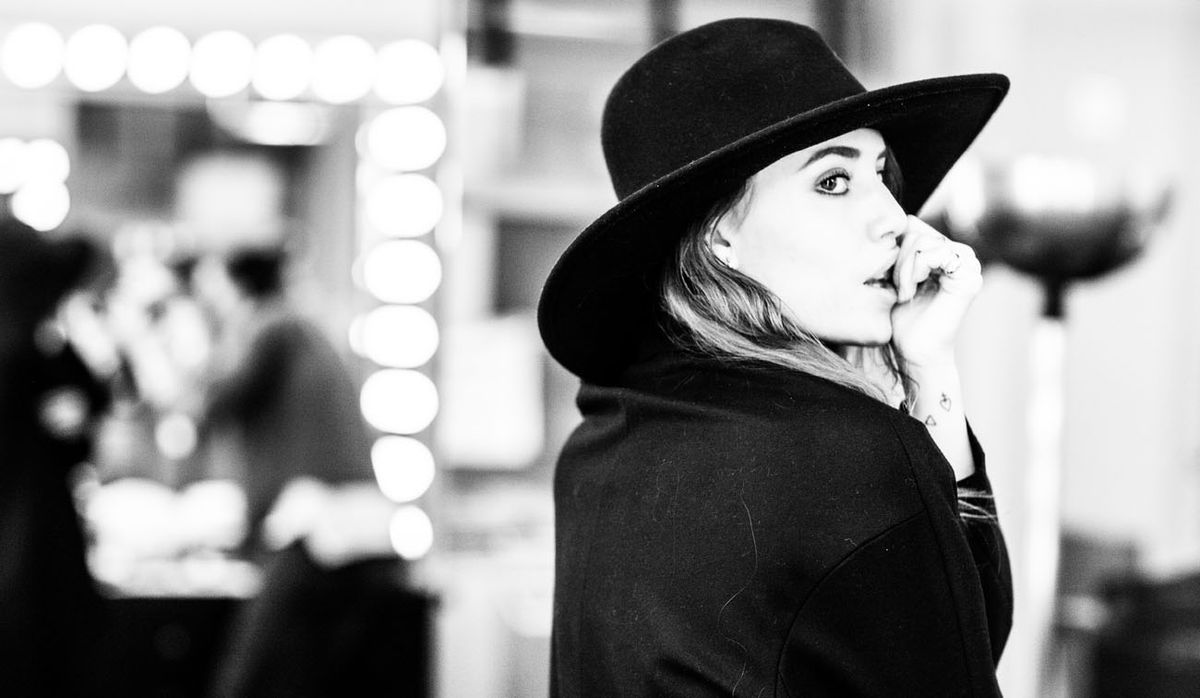 Career
The Swedish singer on her green room beauty secrets and the many (many) uses for coconut oil.
If our office playlist is anything to go by, we're obsessed with all things Scandinavian. Like, drape our bodies in Acne Studios, feed us a smorgasbord, and lay us to rest kind of obsessed. Enter our longtime Swede-obsession, Lykke Li, who, as fate would have it, dropped her third break-up-centric album I Never Learn (because who ever does?) just as our own love lives took a turn for the worse. We're pretty much soul sisters, right?
---
So when we got the chance to go backstage at the Radio City Music Hall stop on Lykke's North American tour, we jumped at the chance to talk to our cosmically-connected sister (at least in matters of the heart, but a girl can always dream).
Dressed in her signature head-to-toe black the Swedish songstress filled us in on her beauty routine, drink of choice, and her must-have items. The take-away? Coconut oil cures all.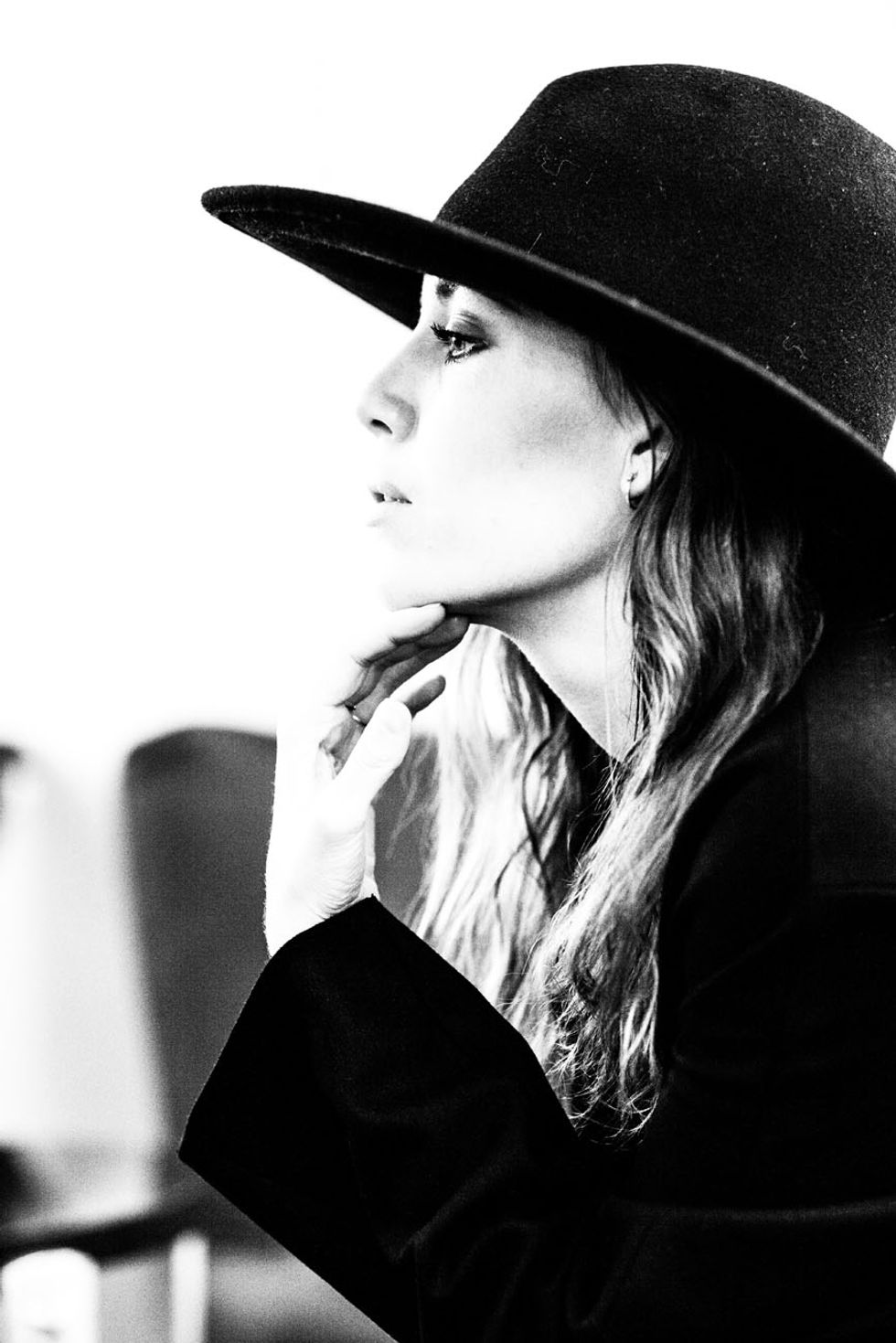 ON HER HAIR ROUTINE…
"I don't do anything with my hair. I wash it with
Davines shampoo
. If I want a dry look, I'll put some dry shampoo in my hair. If I want a wet look, I'll use coconut oil. [I also use] my favorite
Mason Pearson brush
. I'm super low maintenance."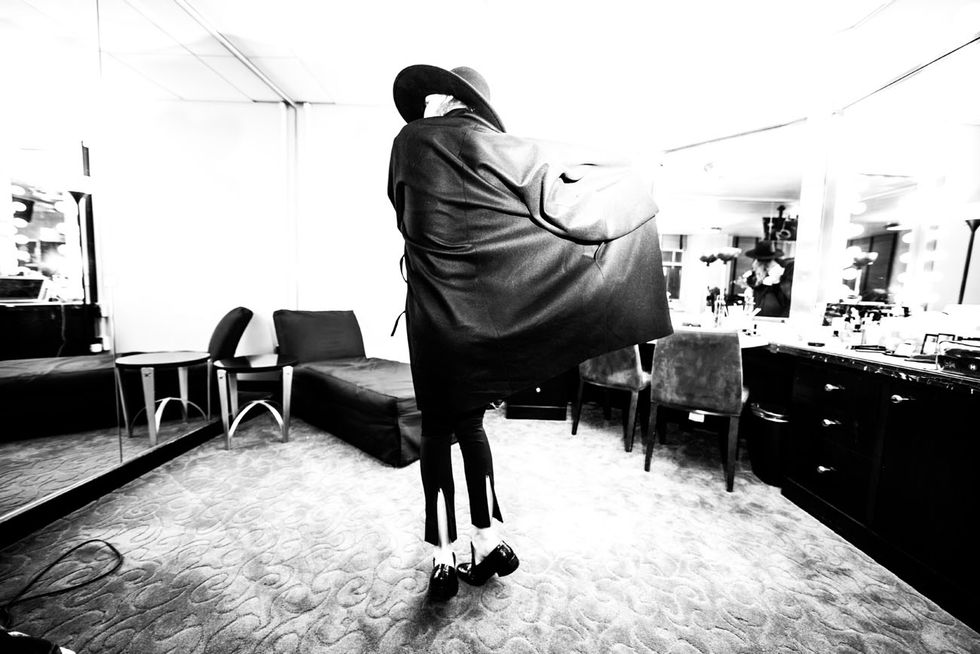 ON THE POWERS OF COCONUT OIL…

"It's amazing, coconut oil. I use it as a moisturizer. I put it in my hair when I want a kind of greasy look. I take off my makeup with it. I put a little bit in my coffee. I have coconut oil with everything."
ON HER FAVORITE SCENT…
"Because I have such [simple] style—I only dress in black with very few [accessories—I always have a good perfume. The
Tom Ford
one, I love. It's the special one, Tobacco Vanille."

ON HOW SHE STAYS HEALTHY…
"Being on tour really takes a toll, so you have to find ways to stay healthy. My mom has always been a super natural hippie. Mainly I need peppermint tea, raw coconut water [and] melatonin… not that it works, but you can always pretend.
[California Natural] Immunity Shots
is absolutely essential because I'm always sick."
ON THE INSPIRATION FOR HER & OTHER STORIES COLLECTION…

"It was basically my lifestyle, like having to live out of one tote bag. [I was inspired by the idea of] a man who has only a few items… like the perfect loafers, the perfect cigarette pants, the perfect cashmere sweater. Your clothes are so minimal that what you read and how you smell are important."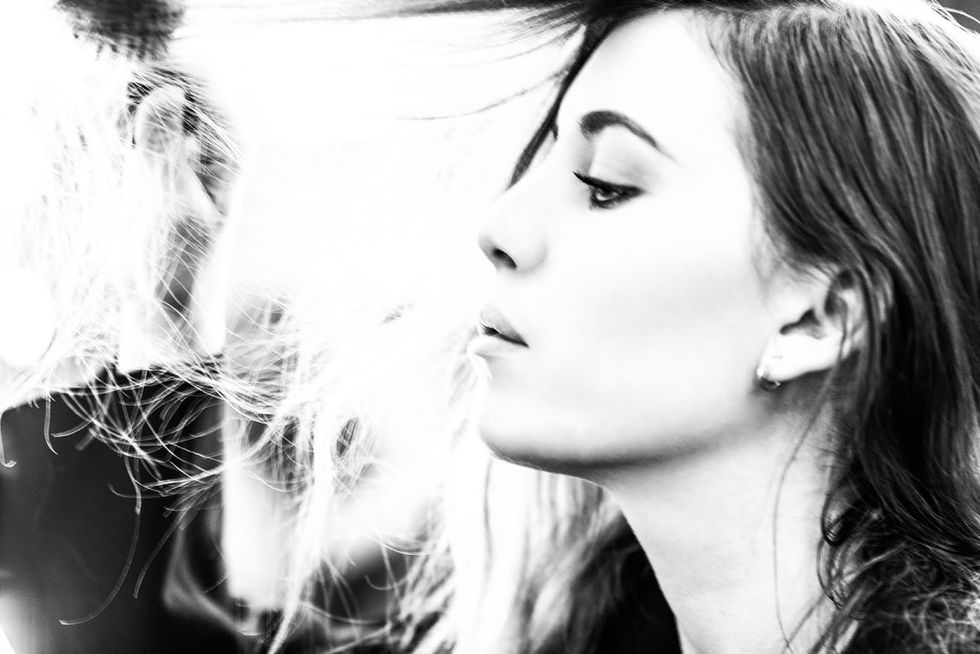 ON HER FAVORITE PLACES TO SHOP…
"I honestly kind of hate shopping. My favorite places to shop are rich old lady consignment stores. I also like
Céline
and I like
Acne
. But I don't shop. I've been wearing my own stuff [for & Other Stories] ever since I got my first samples. I kind of don't like to wear clothes, either. I wear a men's shirt or underwear.
My favorite places to shop are bookstores. I buy a lot of books on tour. I'm reading poetry by Baudelaire and Rilke. I'm trying to finish The Goldfinch but it's driving me insane, so I don't know if I'll be able to finish it or not."
ON HER MOST RECENT PURCHASE…
"I just got
Nike [gold Benassi] sandals
because I thought they were funny. When I roll off stage, I take a shower, put on coconut oil, and then I only wear black silk pajamas and [the sandals] all day."
ON HOW SHE PREPARES FOR A SHOW…

"[Before a show] I warm up my body and meditate. I listen to music to get in the groove. I'm listening to super old stuff like Harry Nielsen, The Beatles, The Rolling Stones, Ravi Shankar… and a little bit of Drake."
ON HER TRAVEL ESSENTIALS…
- Her
Céline tote bag
: "I put everything in there."
- A scented candle: "I always travel with a good scented candle for ambience."
- A
Mason Pearson brush
-
CHANEL kohl eyeliner
-
Maca Root
: "I put this in my breakfast."
- A camera: "I love to take photos…I document everything."
-
Tom Ford Tobacco Vanille
- Coconut oil
- Poetry books
- Raw coconut water: "I need raw coconut water to cure my hangovers."
- Whiskey: "Whiskey is essential. [My favorite is] Laphroaig."
- Her box of golden jewelry: "Some of it is from my collection, some of it I bought at different flea markets and some of it was my grandmother's."
— Nicola St. George Hyslop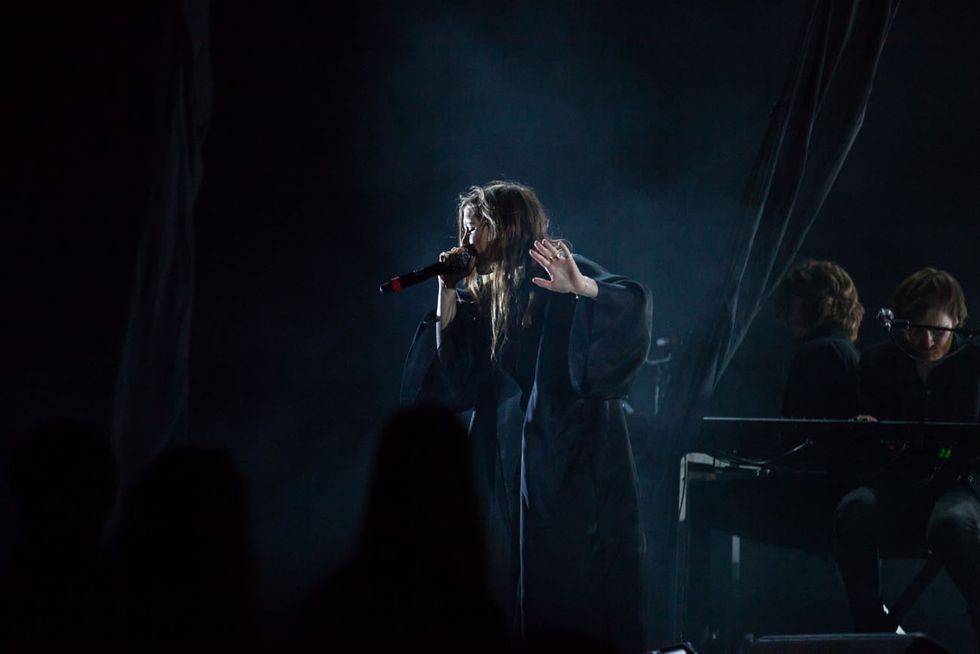 Photography courtesy of Rush Zimmerman