Nutrition
Because Kale Lagerfeld, Cacao Chanel and Aloe Vera Wang are what's getting us through the week
While there's a proliferation of sparkly dresses bounding down the runway, a profusion of fashion friends, new and old, and something to do (make that two, three or four things) every night, there is one consistent trend to do with fashion week that makes the whole experience less than desirable. And that, friends, is the inevitable relationship between the amount of energy that is necessary for us to expend during endless show days, and the exponential sustenance we require to do so. The problem? Besides the copious proffered glasses of champagne and a squashed Clif Bar luckily discovered at the bottom of our Proenza Schouler bags, said sustenance is, well, hard to come by.
---
Enter, Blend & Press, our go-to London juice source, who are so in tune with the fashion beat (yeah, we're dead serious) they've gone ahead and crafted three limited edition juices just for the LFW crowd. Turns out, our whining was heard all the way across the ocean! Herein, we present you with what might just have replaced the bubbly and muffins secreted from the breakfast buffet for the past few days. We mean, with Kale Lagerfeld on our side, we were more than ready to take on whatever London Fashion Week could throw at us, from an early morning call to see Christopher Kane, to Burberry's latest in Kensington Gardens. And forget the fact that we already worship at the alters of Lagerfeld, Vera Wang and, of course, CHANEL (is that even a question?), if we're being honest, the fact that their names can so easily become synonymous with detoxification and rejuvenation makes them even more worship-worthy in our (embroidered, Olympia Le Tan'd) books.
Beetroot, carrot, apple, lemon, mint and Aloe vera
"Also knows as our Recovery Juice, this cold-pressed juice has been designed to enhance stamina and improve recovery, [which is] perfect for on the go fashionistas in helping to them keep going all day and all night."
Spinach, cucumber, lettuce, kale, parsley, ginger and lemon
"Also known as our Hard Core Juice, this juice is packed with chlorophyll to detoxify and energize. It's pure green goodness, filled with nutrients and minerals to keep you going and glowing!"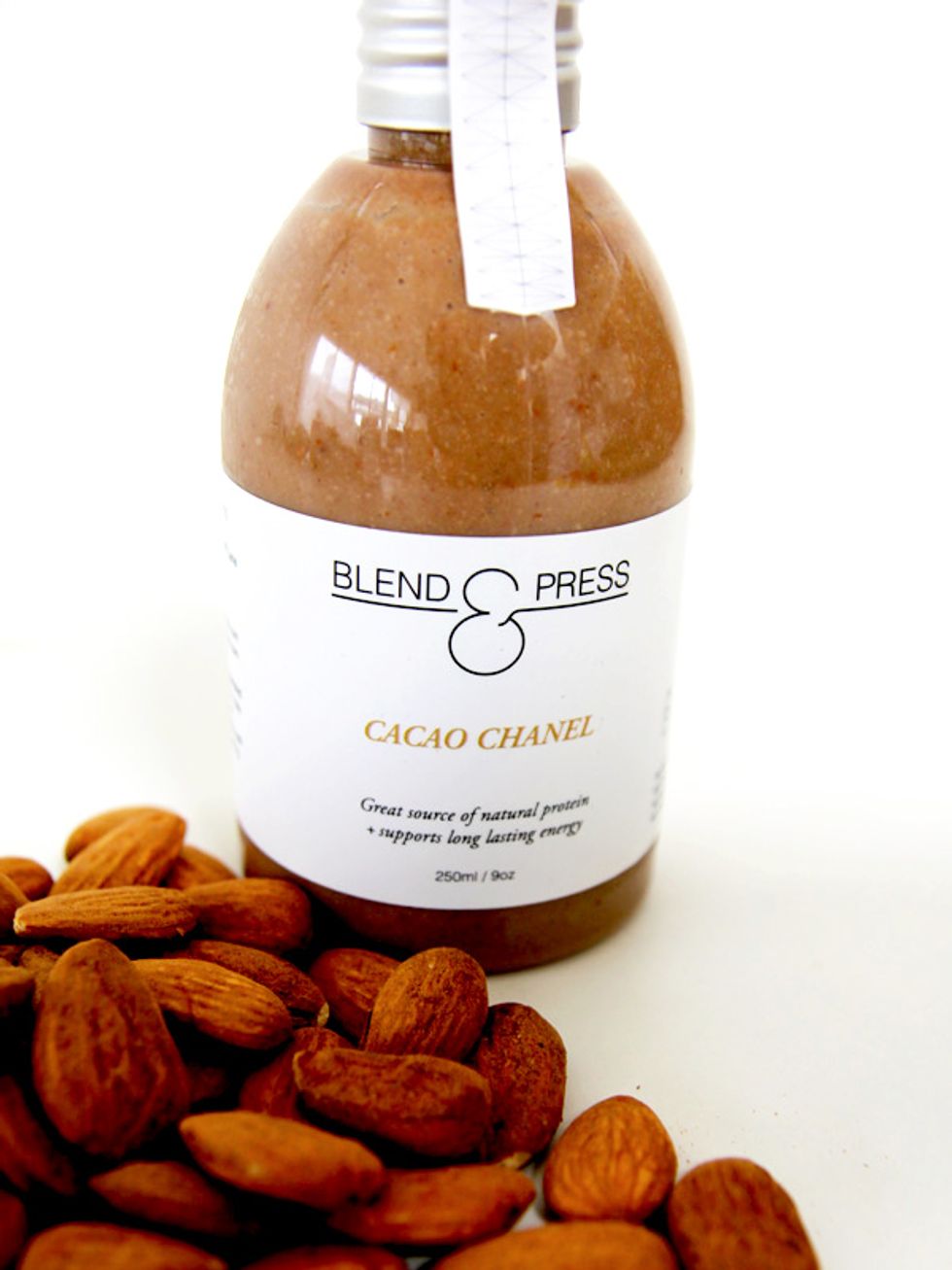 Activated almond milk, raw coconut, cacao, maca, cinnamon, banana and hemp powder
"This sweet and satisfying smoothie, also known as our Energize Smoothie, is bursting with nourishing natural protein and endorphin releasing ingredients to keep hunger at bay and morale high throughout the day."