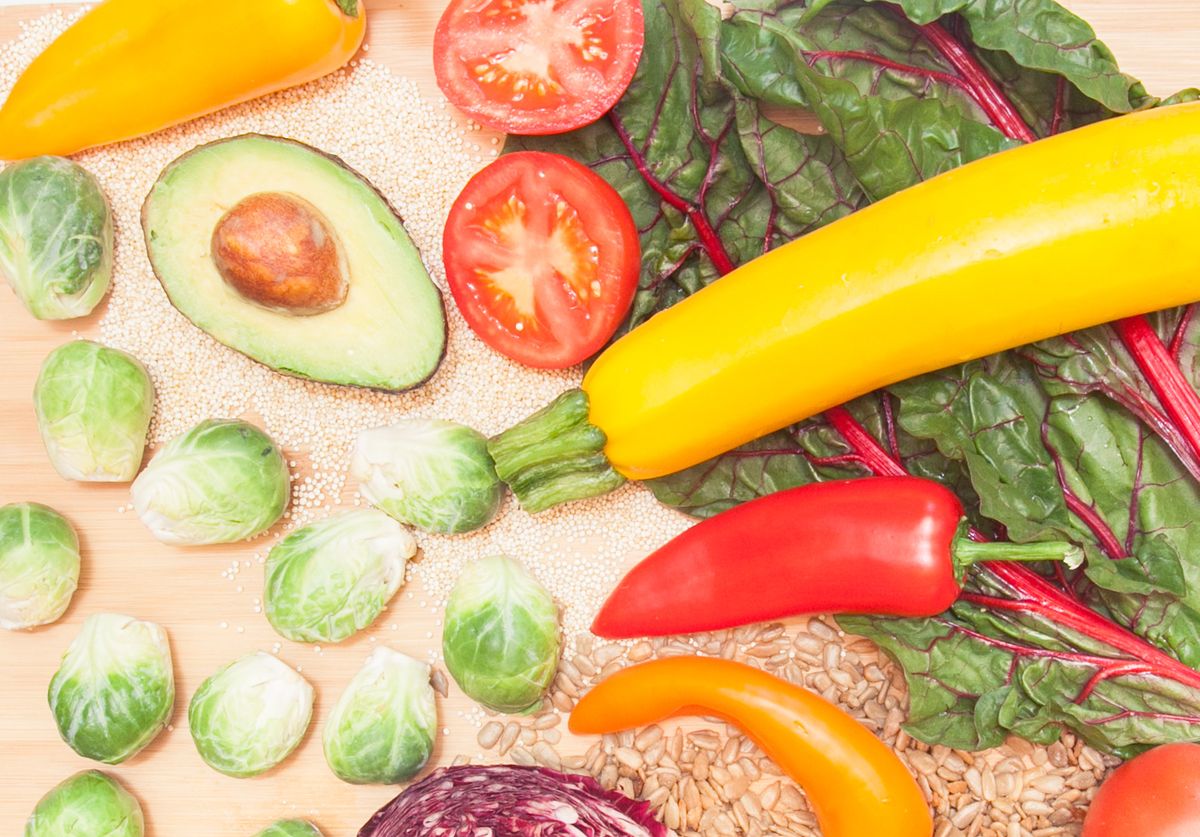 Nutrition
4 of our favorite Coveteurs spill on the Big Apple's best veggie eats.
Drop the visions of sad, wilted greens dancing in your head for a second. In case you've been living under a social media-free rock, we'd like to clarify that you need not be a
Birkenstock
-wearing (okay, maybe yes on the Birkenstock-wearing), granola hackneyed cliché of a vegetarian or vegan to appreciate the virtues of tempeh fajitas or sweet potato fries with miso gravy (just trust us on this one, okay?). And while we admittedly appreciate an XL grocery list of foods that would surely draw the ire of PETA, we can't really argue that there are a whole lot of pros to going meat (and dairy) free. For instance, you can say sayonara to supporting factory farming, and hello to shaving down your grocery bill and generally being kinder to the planet—and that's without even touching on health benefits. And so in the interest of exploring some of the best vegetarian and vegan joints in the city, we enlisted the help of a few of our favorite
Cov-alums
, models and illustrators to do just that. Oh, and if you need a little
inspiration
? Just think of
Stella McCartney
. We know we do.
---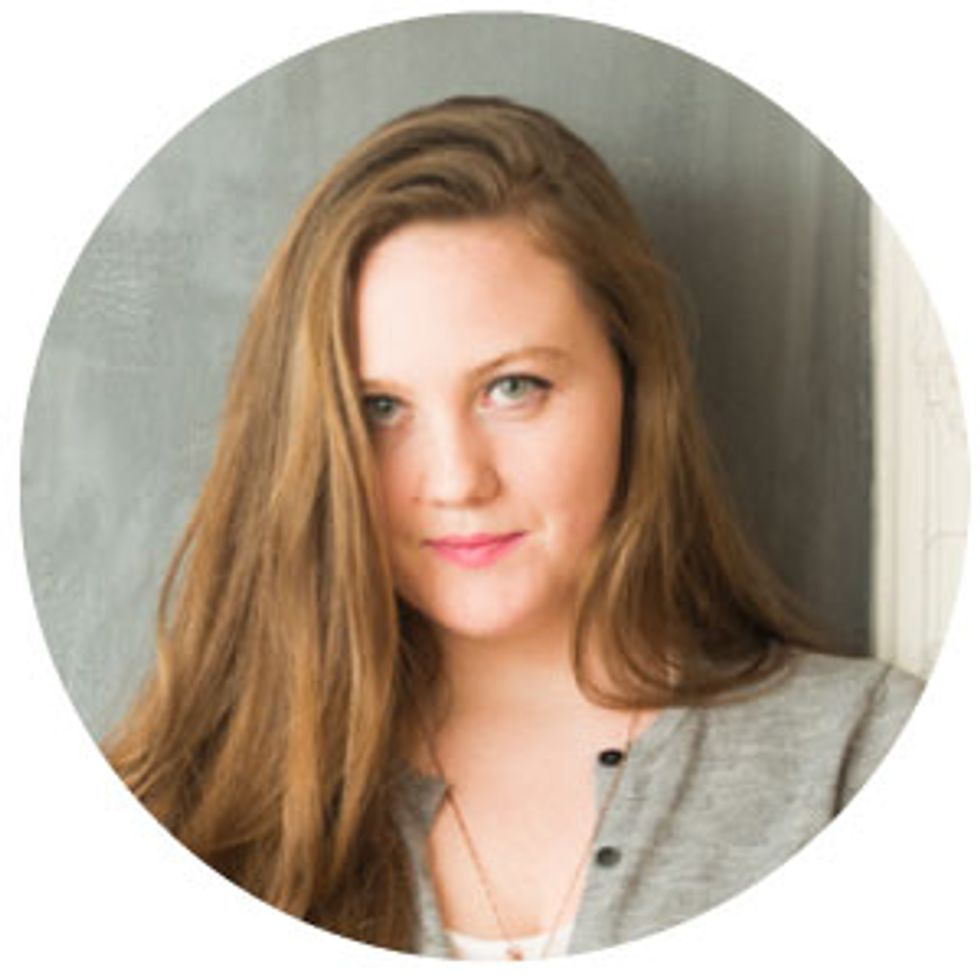 On her top seven veggie friendly restaurants (and which of them require "fashion socks")...
1. Juice Press
"I have a serious Juice Press addiction! When I'm in NY, I have breakfast and lunch here on any day that I don't have a meeting. I love to order the Heaven on Earth smoothie or the Simple (I add hemp protein). I always get a Pico de Gallo salad for the plane ride back to Paris."
2. Souen
"My favorite place for a healthy dinner. It's macrobiotic, with a fully vegan menu, besides a couple pieces of fish, that you can only order à la carte. I order a white miso ramen with zucchini noodles and extra squash. They also have a great special at the restaurant in the winter: bibimbap in a hot stone bowl, which grills the rice at the bottom of your dish. It's a super warm, slightly spicy winter treat. You can also order it cold in summer, which is also fantastic."
3. ilili
"This is not a vegetarian restaurant per se, but there are loads of tasty options for vegetarians. It's a great place to go for lunch, but it's a little too clubby in the evening for me. The hummus, falafel, eggplant and cauliflower are amazing, but it's really all about the brussel sprouts."
4. Bunna Cafe
"A very tasty Ethiopian spot in Bushwick. It's an ideal place to go with someone who likes to share, and who has clean fingers! Order the Feast for Two, which is a variety plate of 7-9 different sorts of salads and vegetables served on an Injera (big flat sourdough bread). Tear off a piece of injera, and use it to scoop up bites of each of the different tastes—the steamed kale, the yellow lentils and Yesuf Fitfit are all amazing."
5. Hangawi
"A great dinner spot in Little Korea. It's a total experience and the food is amazing. You have to take your shoes off, so fashion socks are a must here. I like to get the combination pancakes, the dandelion and avocado salad and any of the mushroom mains, but ideally I would go with a big group so that we could try loads of different stuff."
6. Narcissa
"A super place for dinner with friends, out of town guests, your parents, whatever. The vegetables come, for the most part, from André Balazs's locavore farm in upstate New York, called Locusts on Hudson. I was lucky enough to stay there last month, and we ate like vegetarian kings! These people have a passion for vegetables: in season, fresh and very tasty. The mains are mostly for meat-eaters (there's always a fish option or two), but you can definitely have a satisfying dinner on just the veggie starters. I can't recommend anything, because the menu changes with the seasons, which means there is always something new and tasty to try."
7. Soba Koh
"It's rare to find a Japanese restaurant, making traditional soba soups that offers a vegetarian dashi. This place does, and it's delicious. They also make their own soba noodles and offer different grades depending on different types of flour that become available. I love the kinoko soba, which is a variety of wood mushrooms, in a vegetarian dashi. I also like to add tororo for the texture."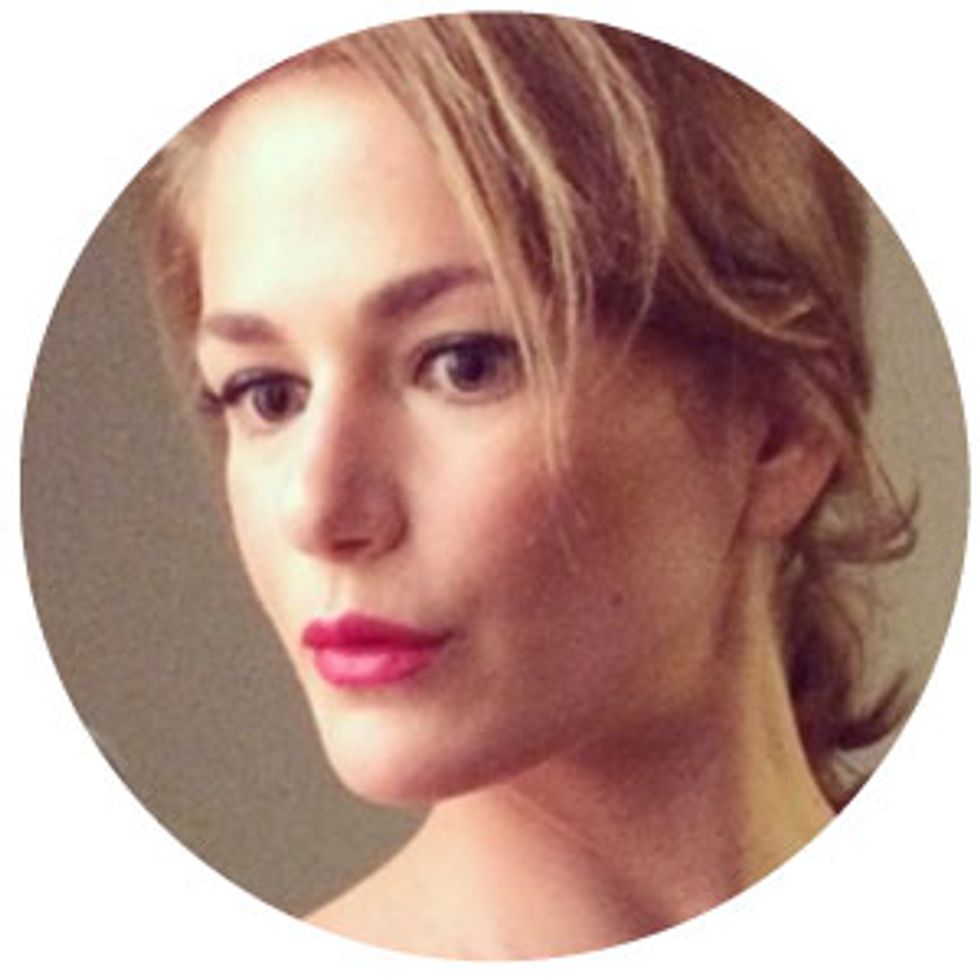 On her favorite vegan market...
"As Iggy Azalea says, 'First thing's first, I'm the realest,' and the real deal for me is Life Thyme Market on 6th Avenue. They have this thing called Sunrise Pie (organic roasted carrots, cauliflower, butternut squash, kale and peppers layered between a quinoa crust; Wheat-free, organic, gluten free and vegan) that is too good to be vegan. They also have the best desserts in the world: tollbooth cookies, Adam's apple and raw brownies… Yes, I know I'm a vegan fat kid at heart. They also sell Matt's Munchies and Innocent Ice Pops—two of the best snacks around."
On her NYC vegan hit list…
"I'm also a big Gingersnap's Organic fan... Best dish: Nori Rolls, with cauliflower 'rice,' avocado, bell pepper, sprouts, ginger, wasabi and any of their chips and dips. Also, notable mention to Margaux at the Marlton Hotel for the best avocado toast in all the land. The winner, I save for last. The place where i spend all my moolah… Juice Press. I live and die by the Gravity Juice, Gladiator cookies, raw chocolate balls of heaven and pretty much anything else that comes in the kooky green packaging. My mother always said, you don't gain weight on your birthday... so eat that cake! I feel the same way about clean, raw, organic snacks. Bud Light had that slogan, 'For the taste that won't fill you up and never let you down.' Yeah, I think they stole that idea from vegans."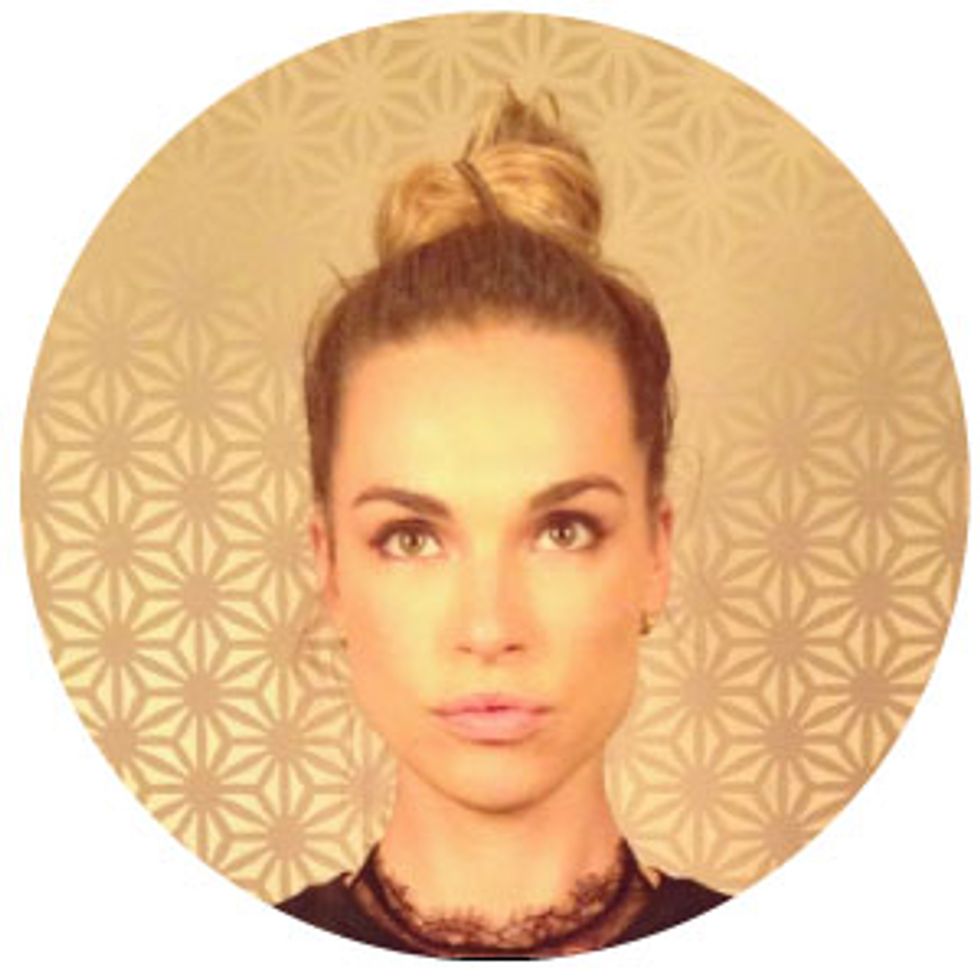 On her vegetarian favorites for non-vegetarians...
"As a non-vegan/not-even-vegetarian, but someone who very much enjoys a healthy meal, I believe a vegan or vegetarian restaurant should always taste so good that you won't feel like you are missing anything, even for a part-time carnivore like myself."
"The first vegan place I have come to love in the city is Angelica Kitchen on East 12th Street. That place was a very needed healthy balance during my diner and cafeteria food-infused college years. They have witty creative names for their signature dishes that make you chuckle when you read the menu. My favorite items are the dragon bowl and their vegan burrito, the 'Olé Man Seitan.'"
"Just south of Union Square you can find another favorite spot of mine: Souen. They also have a location on Prince and 6th, but for some reason I find myself more drawn to the place on 13th. It's just as great a lunch spot as it is for dinner, serving scrumptious organic and macrobiotic traditional Japanese food without any meat or dairy."
"When you are on the go,
Juice Press
is amazing! I often stop there in the morning to pick up a smoothie or cold pressed juice. They also have salads or kelp noodles to go, and even some cold brewed coffee. And I can never resist their delicious cakes."
"Quintessence is another great vegan/raw place. It seats about 16 people and serves some delicious dishes. Just one door over is Jennifer Esposito's amazing bakery, Jennifer's Way. There you can find tasty and healthy baked goods and treats that are not only vegan but also gluten-free, non-GMO and contain no refined sugar. Yum!"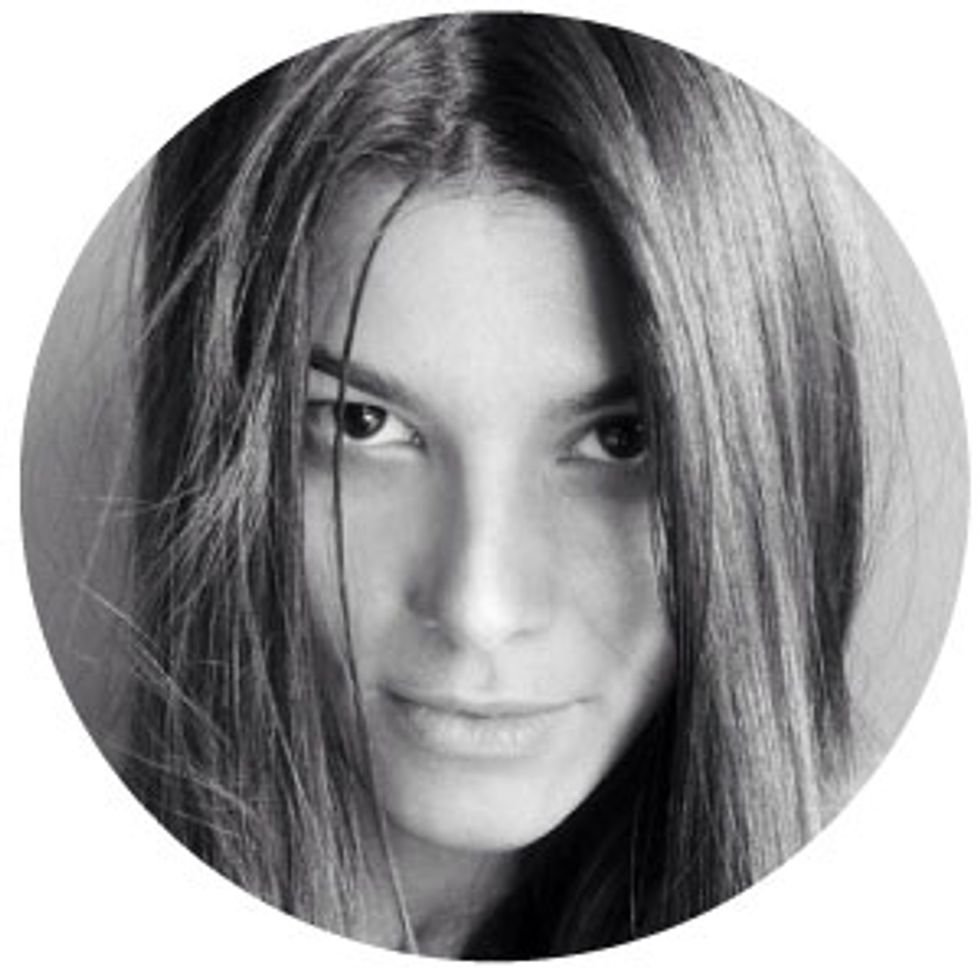 On her favorite places to find sugar-free and vegan goodies in the city...
"One of my favorite, under the radar vegan spots is My Kitchen, on the corner of Manhattan Avenue in Brooklyn. I'm very conscious of my sugar intake and I love how they use Amazake, which is made with cultured, fermented brown rice. I normally stop by for a vegetable sushi roll and one of their juices."
"Bliss Grand is a local fave. Their kale salad is super simple but their lemon-mint vinaigrette makes it special. Otherwise, their BBQ pulled jackfruit is quite compelling."
"I'd be remiss if I didn't mention that I get Anita's Coconut Yogurt, Good Water Farms, Heartbeet Juicery, One Lucky Duck, and fresh fruits and veggies delivered almost every week via Good Eggs, which is an awesome online farm-to-fridge service."