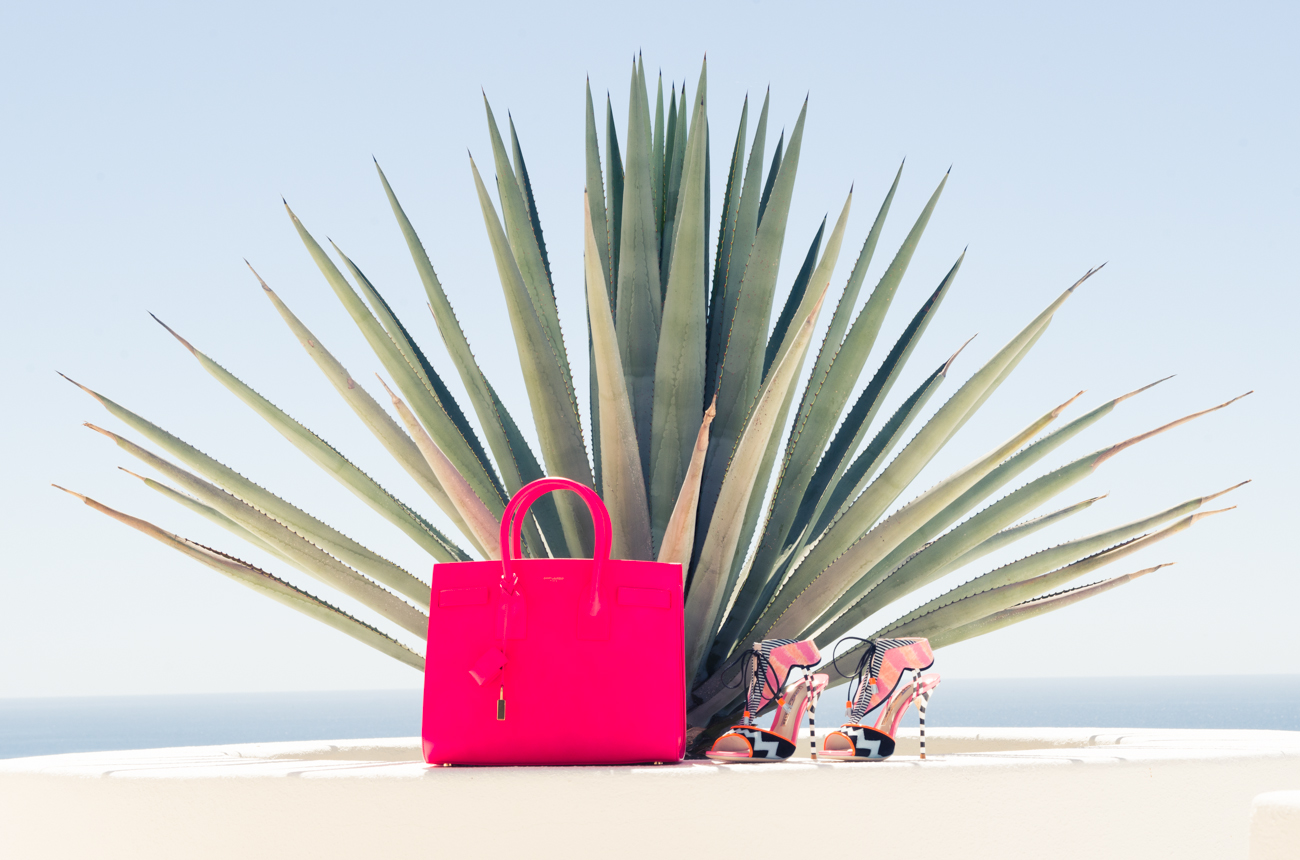 The Coveteur Does Cabo Part II
It's like if Givenchy & Valentino had a baby with Harmony Korine. No, seriously.
While we like to think we're far from living out (or, ahem, reliving) our Harmony Korine-inspired spring break fantasies, after spending the week in Cabo, we've already established that what happens in Mexico, doesn't always stay there. And as it turns out, in between the sun, fun, tequila and guacamole; we kind of couldn't help indulging our day job habits—even if it was just a little. There's just something about the siren song of styling shoes on books, okay?!
Looking back on our week in veritable paradise, it's become kind of evident that no one does a week away in Cabo (and yes, we sort of seethe with nostalgia just thinking about it) quite like our friends at Forward by Elyse Walker. We mean, from wining and dining at Cabo's finest farm-to-table spot to spending a day cruising, Corona in hand, we like to think we really saw and did it all. And yes, as we've confessed previously, rolling with the crew at Elyse Walker does have it's perks; especially when it comes to indulging that proclivity for prop styling everything we see, everywhere we go. Wearing this-just-in Mary Katrantzou to dinner on a whim doesn't exactly hurt either.