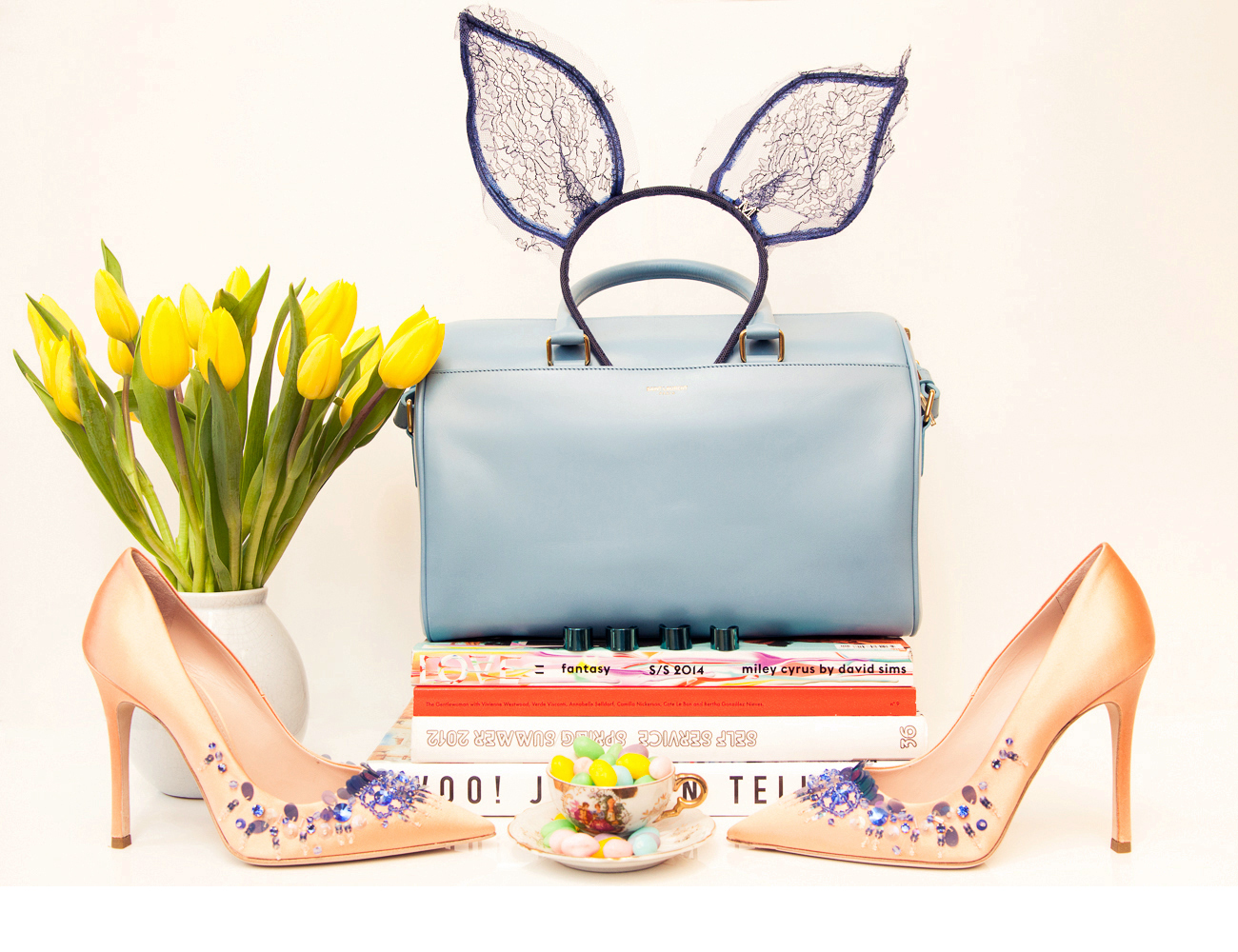 Spring Fling
Giving the Polar Vortex a firm middle finger with a little help from our friends Alexander Wang, Saint Laurent and Miuccia Prada.
Enough is enough.
While we like to pride ourselves on putting considerable effort into escaping all forms of inclement weather over the last few months (we mean, do Miami, St. Barths and Cabo ring a bell at all?), but, short of packing up for good, we have to draw the line somewhere. We mean, there's only so much escapism one can pull off, right?
And so we're saying enough to the Polar Vortex puns; the sad, static-y hair; our inability to wear anything other than an uninspired uniform of skinny jeans, salt-stained boots and sweatshirts. In the words of our personal deity Joan Didion, we're saying goodbye to all that. (Though Didion was maybe eulogizing something slightly more, ahem, profound than we are here. Just saying.) And so we've instead turned our efforts to bringing on spring in the only way we know how: strategically planning ways in which we can blow the entirety of our rent money on pretty things. Sound familiar?
And while we may be a little too—how shall we put this—mature for actual Easter egg hunts, we're convinced that that thrill of the chase lends itself perfectly to our online shopping pursuits. At least that's what we've been telling ourselves, okay? And with our beloved Mini Eggs (they're available year 'round in our home and native land—jealous?) serving as a makeshift moodboard; our newly renewed dedication to all pastel everything knows no bounds. First up? Well, in an effort to take freshening things up a little literally, there's a certain little mint-hued mod shift dress from Marc by Marc Jacobs that would serve as a perfect sort of sartorial palette cleanser for spring. Ditto for the cool metallic Alexander Wang slingbacks we paired them with.
Should you find yourself unready to trade in your entire wardrobe for head-to-toe pastels (hey, we can't all be Susie Lau, okay?!); we recommend baby steps in the form of a baby blue Saint Laurent tote or a pebbled, sunshine-yellow Phillip Lim Pashli. Expensive baby steps, but baby steps all the same, guys. Ditto for a pair of bejeweled satin Miu Miu pumps (word to the wise: you might want to wait for those aforementioned April showers to pass before busting out these babies), or all-over print Mary Katrantzous (in both orange and blue, because as you likely know by now, a girl has just got to have options). A few spritzes of Frederic Malle's classic Carnal Flower and coats of candy-hued polishes from Deborah Lippmann (there's a shade for each finger, so be prepared to get busy)—we like to think of them as accents. Oh, and should you be looking to really embrace, you can always top things off with a pair of requisite lacy Maison Michel bunny ears. Now hop to it.
shop more pastels