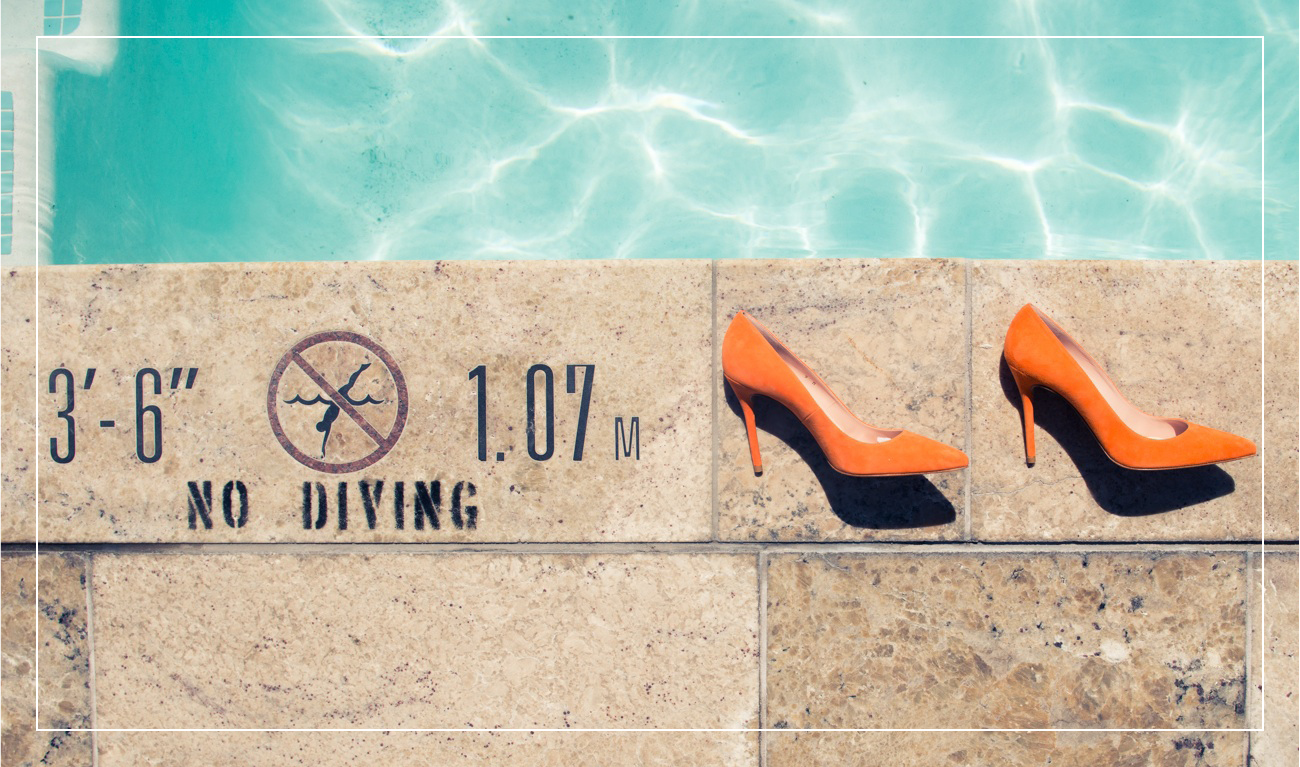 Walk of Fame
Hot shoes, California sun—that's all you need to know.
We don't know about the rest of you, but here in The Cov's hometown, we're, well, still in hibernation mode. Somehow, despite the fact that it's almost April and officially spring, the temperature around here is stalled at January levels, as in, it's tear-inducing. And, okay, the general discomfort and depression this causes is enough to give us a case of S.A.D.—not even joking—but the aspect that pains us most about this big, fat Polar Vortex of a season is the fact that we're still wearing winter clothes. (We mean, really, what did you expect us to say?) Thing is, we've been wearing the same motorcycle boots, dark denim and wool coats for the past five months. At this point, high-slit summer skirts, breezy backless tops and the shoes—ugh, the shoes that won't be ruined by snow or mud or salt—are like a mirage in our cold-addled brains. Give us sandals and slip-ons and open toes.
As you can see, things were getting a little bleak, so we packed our bags (and the aforementioned shoes) and headed to the land of Endless Summer—otherwise known as Los Angeles. Because there at least sandals are, you know, a viable possibility.
Then again, Hollywood requires a certain amount of glam—some seriously pumped-up kicks. We mean, we're only going off Cov-alum natives like Jacqui Getty, Kourtney Kardashian and Rosie Huntington-Whiteley, but we think they might just know what's up. So we packed accordingly, calling up a few of the oh-so-chic editors at Harper's Bazaar, who sent us a couple pairs of their exceptionally L.A.-appropriate—make that spring-appropriate—Stuart Weitzman shoes of their own design. That's right, our girl Joanna Hillman, who might just be the ultimate expert in all thing high-wattage glamour, designed those flat rose gold lovelies. Let's just say we wore them well...all over town. They're back in our closets now—but it'll be spring someday, right?