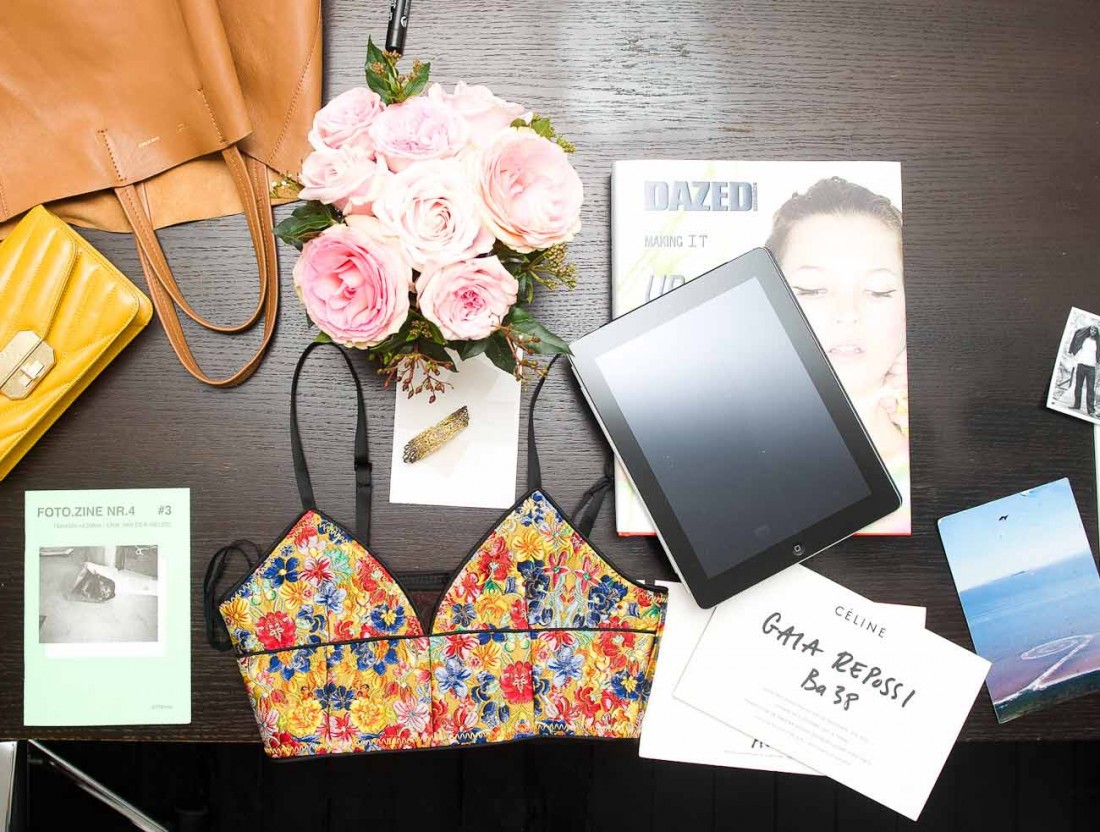 February's Most Coveted
The best of what we want now.
It wouldn't quite be fashion month without a healthy helping of conspicuous consumption, right? We kid, we kid—sort of. That said, filling our digital shopping carts is undeniably our chosen coping method of choice when it comes to toughing it out through what we can only hope is the last remains of an unbearably freezing winter—at least on the East Coast. West Coasters, we're still not quite sure where you'll be squarely placing the blame.
First and foremost, it would be impossible to begin our list without a little something from Jeremy Scott's runway debut at Moschino, which served as a brilliant commentary on the state of fast fashion and that, fittingly, though (hot n') fresh off the runway, is available for your shopping pleasure now. Red and yellow not quite for you? A crystal heart pendant from Lanvin is pretty much the only reasonable cure for seasonal depression in our books. Wear it over a slightly oversized Stella Jean tee emblazoned with the most iconic (a word we like to think we don't use so lightly in these parts) scene from The Graduate. Oh, and get a load of this Erdem sheer, silk-and-organza-blend bomber embroidered with itty-bitty blooms. Pair with quite literally anything and everything—from simple tees to voluminous ball skirts—and try not to feel instantly a little bit better, if not a little bit more broke, too.
Clicking through street style slideshows on Style.com have you nursing a serious case of Fashion Month FOMO? We swear the addition of one pair of chunky, pastel pink sandals from Alexander Wang in your life will signal the end of ogling editors of impossibly cool magazines you've never heard of; if only because you'll be too busy staring at your feet. Alternately, these color-blocked PVC strappy sandals from Fendi, are, again, a boost of serotonin in a shoe and signal that there is indeed an end in sight to the sludge and snow and ice and... well, you get the point.