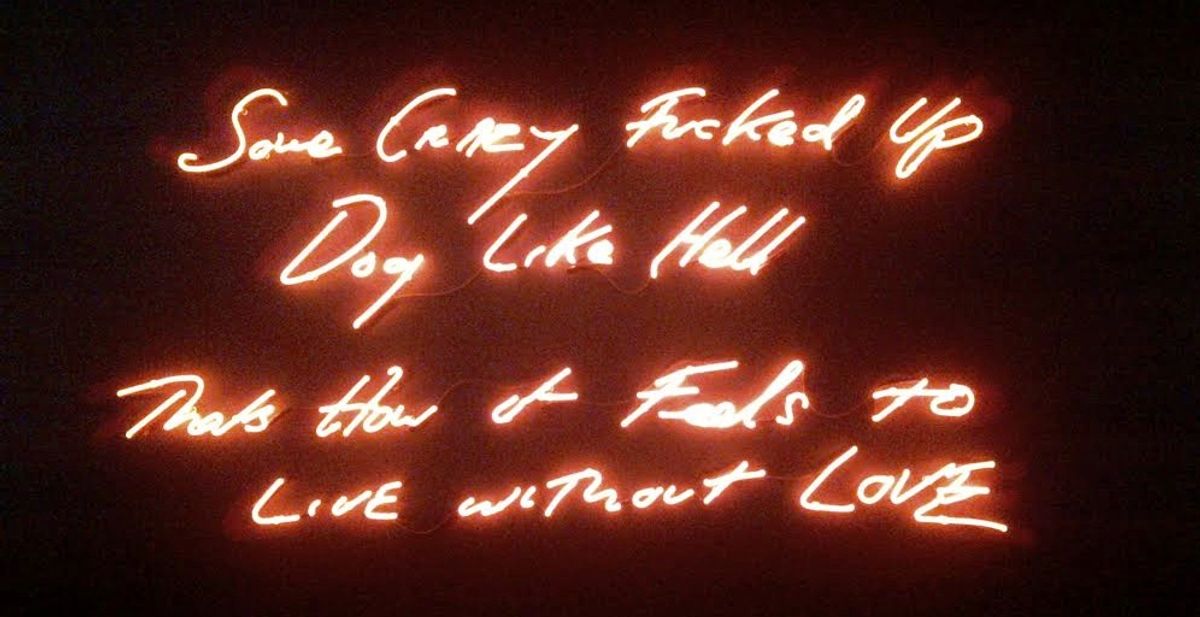 Living
The jewelry designer shows us around Miami & muses on his BFF, Tracey Emin.
"I first happened upon Art Basel Miami about ten years ago. En route to New York City from San Juan, I became stranded in Miami due to a major storm front straddling the East Coast. No real hardship having to endure the more accommodating Miami climate of early December over the altogether less hospitable freezing precipitations of New York and my final destination, London.
The streetlight bunting along Lincoln Ave promoting Art Basel Miami, caught my eye. With time on my side I made my way to the convention centre to check it out. There were quite a few galleries collectively showing a fairly comprehensive body of modern and contemporary art. The biggest surprise however was how quiet the whole place was. Consequently the minute I crossed the threshold of each booth I was enthusiastically greeted by one after another of those smart, posh, beautifully intimidating girls found at the consumer facing stage of the art process, in the hope that I may have been one of the much talked about tribe of nouveau riche philanthropists. Alas, then my interest in art was still just an interest, I wasn't letting on though.
Over the following years I have kept an eye on Art Basel, but due to the brutal travel schedule my team likes to keep me on surrounding the holidays (I am writing this on a flight to Istanbul via Singapore, Cyprus, London and L.A.) I had been unable to revisit the show again until last year. Oh boy, how things have changed. The first person I bumped into at my hotel, the Soho House, was Damien Hirst, followed by pretty much every other founding member of the YBA's [Young British Artist]. The whole of Miami becomes Art Basel and what a perfect venue for the greatest show of contemporary art currently on the circuit. Unlike the show's original namesake, a place perfectly described by Chaucer as 'a miserable town full of bishops, whores.' Miami has embraced its newfound daub on the fickle canvas of the business of art, with the enthusiasm with which it retains for the many rounds of expats who have smartly chosen to call it home.
This year, after having such a great time last year, I promised to bring Assia, my wife. Our primary reason for visiting was to support our close friend, the artist Tracey Emin. Her show 'Angel Without You,' opens December 3rd at Miami MOCA. There were about forty of us flying over. She unveiled 67 new works for this, which was her biggest show in the USA to date.
We booked a room at the Fountainbleau Hotel where there was a surprise installation for all pool lovers to enjoy, courtesy of Tracey.
Brushes and wallets at the ready. Let the art attack begin!"
– As told to us by
Stephen Webster
---