WWWRN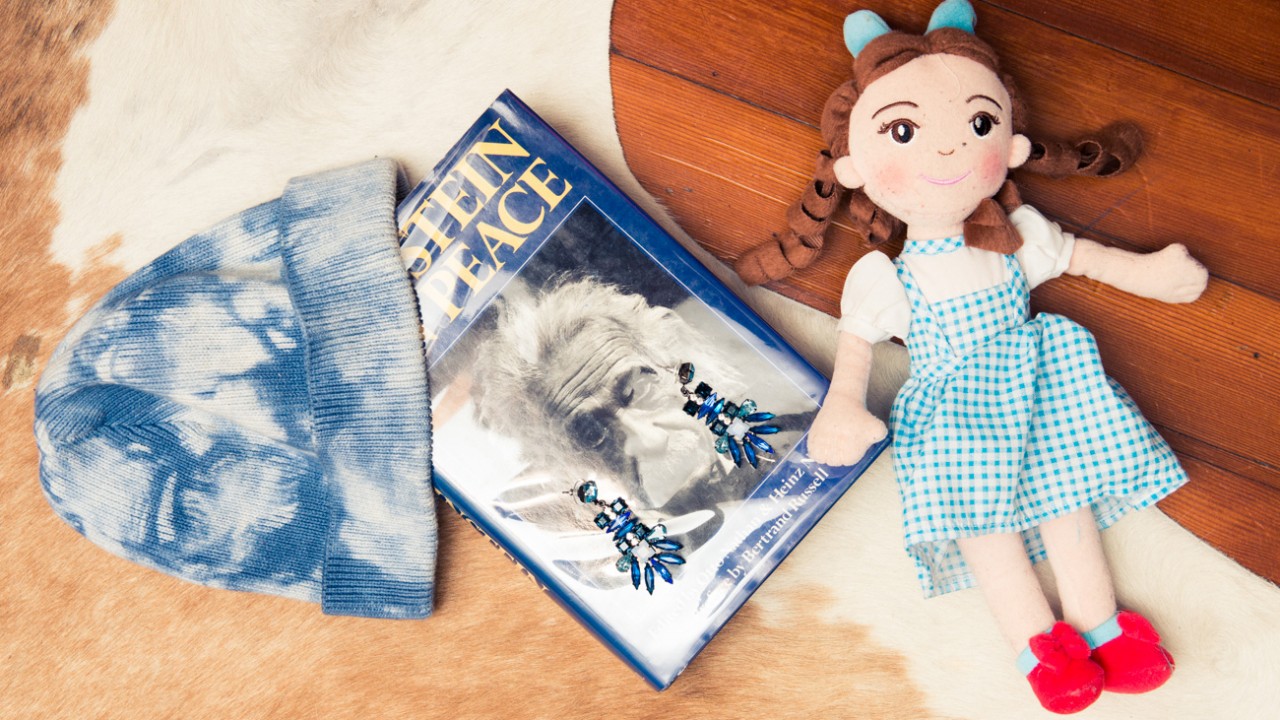 Everything Our Editors Are Doing to Stay Sane This Holiday Season
It's harder than it looks, but we're determined to make it happen.
The holidays have a way of making even the most grounded of people go a little crazy—whether you have a super over-the-top obsessed with Christmas music kind of family, a million and one people to buy for, or spend the entire vacation avoiding family arguments—chances are your sanity is going out the window as soon as your holidays commence. This year we're doing everything in our power to stay sane so that we can get the much-needed detox we've been (impatiently) waiting for. Below, everything we're doing and buying to make sure that actually happens.
Laurel Pantin
Editorial Director
1. Stutterheim Raincoat: I'm going to be splitting the holiday between my husband's family in Chicago, and even more family in Florida. So I'll be dealing with every kind of weather. Especially because afterwards, we're heading to Hawaii for a little vacation (woohoo!). I'm packing this Stutterheim x Garance Dore raincoat so that I'm prepared for literally anything, without adding a ton of bulk to my carry-on.
2. Kindle: When I need a break, the only thing I reach for is my Kindle. It's the perfect way to spend an hour of alone time. I love you, Kindle!
3. Dannijo Cuff: I can't handle getting asked the "when are you having a baby" question one. more. time. So, when I inevitably get asked that question, I plan on gazing lovingly at this fun, bubbly cuff, and letting my mind wander...elsewhere.
Jodi Taylor
Assistant Editor
1. Finn & Co Black Sand Fragrance: There is something about this fragrance that calms me *instantly*. I plan on taking many relaxing bubble baths over the holidays and this perfume is the perfect finishing touch for when I'm all dry and cozy in my pajamas.
2. Bacio Incense Box & Sticks: If you know me, you know that I have incense burning 90% of the time. It relaxes the hell out of me, and the beautiful thing about it is that it can be taken with you anywhere you go. If you walk into my grandparents' house over Christmas, you will without a doubt be smelling incense as soon as you open the door.
3. Cremorlab Witch Hazel Pore Tightening Mask: I have no self-control when it comes to sweets, so there is no doubt that over the holiday break I will be stuffing my face with everything delicious—meaning a breakout is pretty much inevitable. If it weren't for this mask, that is. Witch hazel does wonders for my face, so I know this will keep the pimples at bay so that I don't have to have a mini freakout over bad skin.
Emily Ramshaw
Senior Editor
1. Master & Dynamic Headphones: On that same note, fancy, ear-covering headphones, for when I need to block out my parents' comments on how blue the water is for the five-millionth time and want to retreat into a podcast.
2. Eugenia Kim Hat: I'm about to spend a whole week with my immediate family on a boat in Belize. It sounds lovely (and I'm sure it will be), but it also means we'll be in very close quarters. This hat can be used as a prop when I want to pretend I can't hear or see them.
3. Flagpole Swimsuit: When you're on a boat, sometimes the only escape is into the water (which is really effing blue and beautiful, btw).
Alicia Cesaro
Senior Editor
1. WelleCo Nourishing Protein: Most weekday mornings consist of a protein shake from WelleCo's super elixir or Clean Program's daily shake. And while my vacation will involve 95% garbage, processed, sugar-laden foods, my goal is to keep myself feeling somewhat healthy and balanced by subbing this in whenever possible.
2. Everlane Pajamas: I know everyone says they'd rather skip pajamas and candles as Christmas gifts—but there's a reason why these are tried-and-true ideas. Because changing into crisp pajamas post-bath and lighting some candles around the house is *always* a mind-saving activity.
3. Dr. Teals Foaming Bath: Which brings me to my next sanity-saving tip: baths. I'm heavy into bathing and because of that, am always replenishing my stock of bubbles, oils, and salts. Bonus points for the fact that nobody can call, text, or summon you from the bathroom, even when you're at your parents' house.
Part of the series:
WWWRN