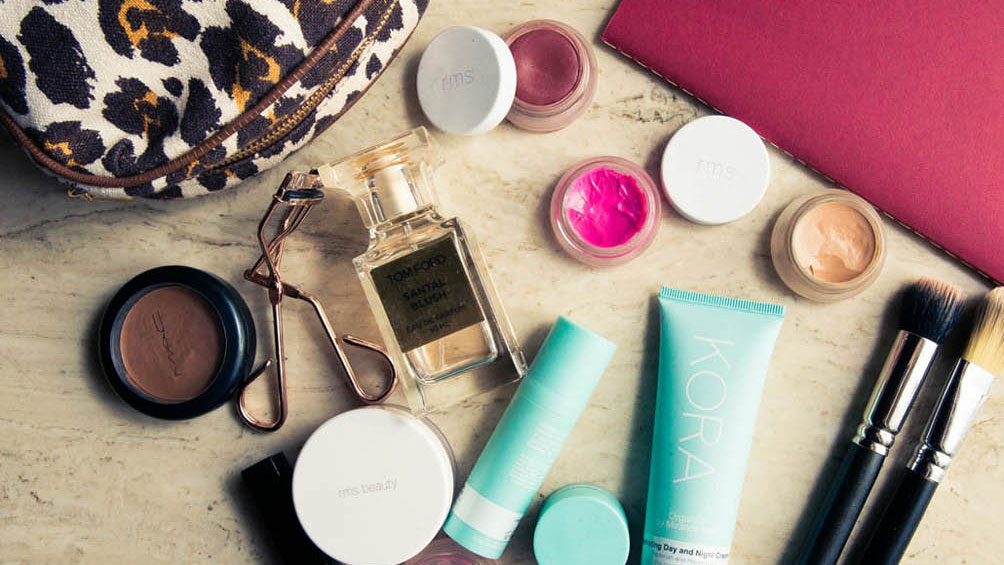 The Best in Clutch-Sized Beauty Products
And the clutches we want to carry them in.
You know that too-cute-to-resist, itty-bitty, tiny clutch you purchased on impulse last week? How sad were you when you realized it couldn't fit your iPhone 6 Plus, let alone your party beauty essentials? We're guessing pretty sad.
However, with as many tiny beauty products as there are on the market, we're sure you can find a suitable substitution, or at least enough double-duty wonders to make for a fully stocked night out. Here are our favorite products, and all the clutches we'd put them in.
Why yes, this is a Western-inspired fanny pack, and Stowaway's genius palm-sized full palette will fit nicely inside. We'd use this to maintain our smoky eye all night, because when you're wearing a metallic cowgirl purse on your butt, you'll need something to remind people: "Hey, my eyes are up here."
With a clutch this bright, everyone is going to be looking at it, and thus examining your nails. Stash an extra baby-sized polish inside for any last-minute touch-ups.
What's a red lip clutch without a matching red lip? This tiny lipstick is adorable, but also has a huge color payoff, so you're unlikely to need any other makeup.
This tiny pink box bag gives us serious '60s feels. Meaning it naturally goes with over-the-top lashes. Benefit's They're Real is maybe the best mascara we've ever tried, and is pint-sized enough to fit in this truly miniature bag.
The best thing to pair with a weed-print bag? Roughed-up hair, naturally. Happily, this cult-favorite texturizing spray comes in a palm-sized version, so you could theoretically stash one in every bag you have.