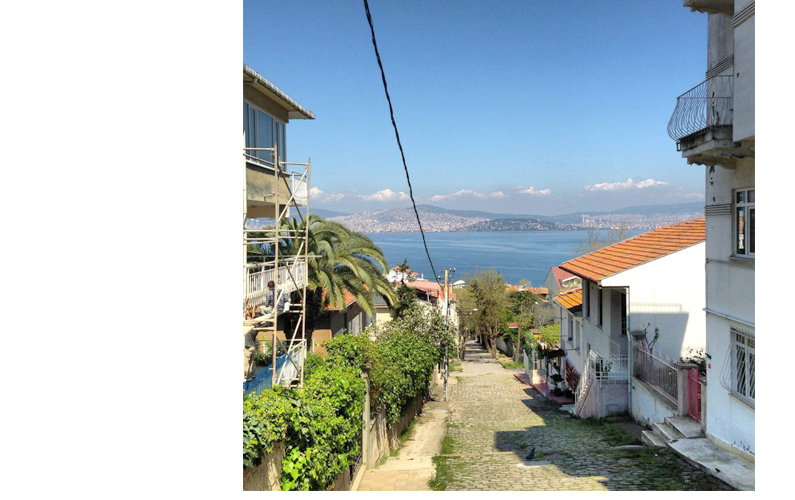 Daniel Vosovic Inspiration Trip
NEXT STOP? IT'S OFF TO ISTANBUL WITH DESIGNER DANIEL VOSOVIC. ALL ABOARD!
"I'm always drawn to experiencing different cultures, the colors, textures, religion," designer Daniel Vosovic explained before hopping on a plane and flying off to Istanbul, courtesy of—whom else?—W Hotels and the CFDA. It turns out that the juxtaposition of both old and new worlds is something the designer has been wanting to explore in his work for quite a while. As Vosovic later told us, "Because Istanbul is located on the tip of two continents, it contains a combination of old and young traditions- 1,000 year old mosques stand next to modern, glass structures. This is something that I wanted to see first-hand and it created a fantastic starting point for inspiration for my Spring 2014 collection."
The crew kicked off each day in the city with a breakfast at W's Istanbul outpost (a "must," according to Vosovic), OKKA. In fact, it was here that Vosovic actually ran into an old friend, "big shoutout to the young chef who totally hooked me up with breakfast favorites—she turned out to be a fan from way back in my PR days!" See what we said about old meeting new? After grabbing some grub, the crew (including pals from the CFDA, as well as Kristin Tice Studeman, and Vosovic's boyfriend), spent each day exploring some of Istanbul's most iconic landmarks—everywhere from the Galata Tower to the Hagia Sophia, Blue Mosque, Dolmabahce Palace, Spice Market, and of course, the Grand Bazaar. "Each day brought a new adventure in some form: a intoxicating whirling dervishes show, funny encounters over dinner at a new restuarant or the excitement brought on by haggling down the price of a prized present from the markets," explained Vosovic. As for the very best part of the trip? "Being able to spend time with my boyfriend and dear friend as we explored a new city together was truly the best part. Loved ones make any experience better." All together now: awwww! 
It turns out that the old/new dichotomy of Istanbul did indeed have a massive influence on Vosovic, "When I returned, I put everything on my inspiration board which has helped me digest the whole experience. As I design my Spring 2014 collection, I have been including my own modern interpretations of the patterns and color combinations that I saw during my trip." As for what we can actually expect, and when we can start queuing to buy some of those Istanbul-inspired pieces from the designer? "I can now see that some color inspiration and traditional costume influence have worked their way into the collection... you'll have to see where it goes though!" You hear that? Vosovic—you know we'll be first in line!