A Case for Investing in Nice Sleepwear
It changed one editor's life.
Shopping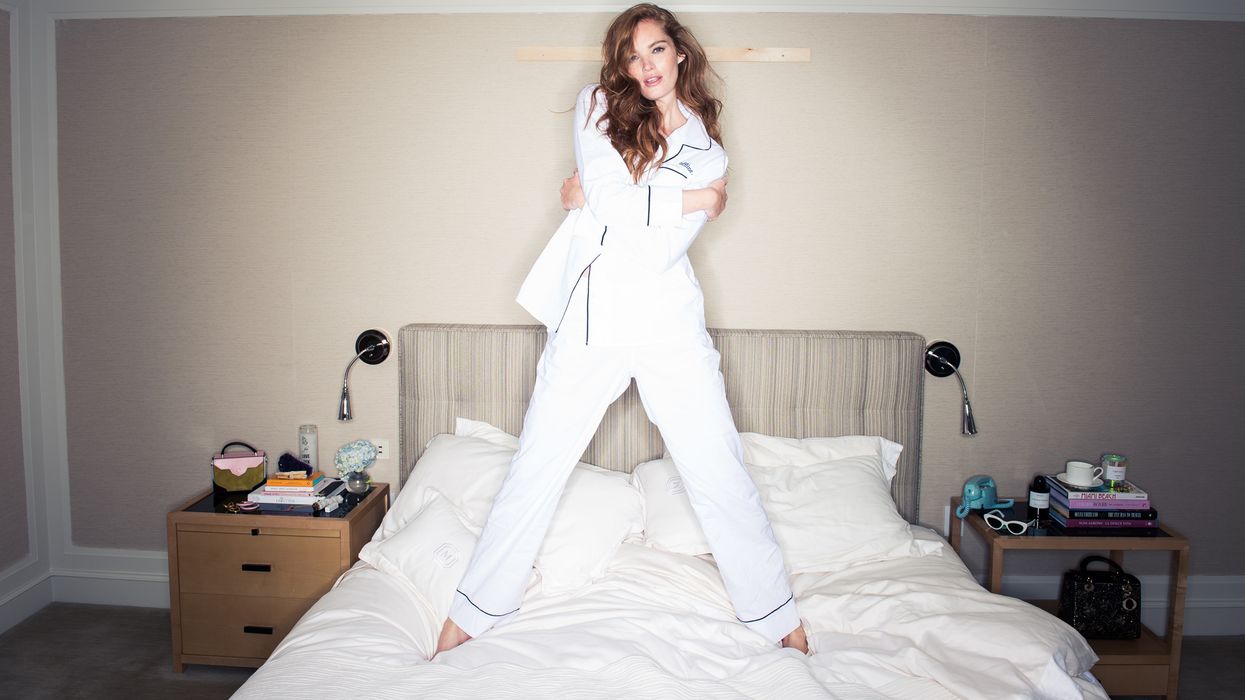 A few years ago, while going through a particularly rough time both personally and professionally, I started to incorporate new things into my daily and weekly routine in an effort to make myself feel better. I swapped my treadmill workouts for fun dance classes, regularly treated myself to cheap massages, and often walked instead of taking the subway, which I really enjoy when it's nice out. This was all very helpful, but when I'd get home and change into a raggedy old t-shirt, I definitely didn't feel that great.

I've always cared a lot about what I wear outside of my apartment; like many people, I tend to feel my best when I'm in something I love. Why I wasn't applying this train of thought to my sleepwear was a mix of not wanting to spend money on clothes I wasn't going to wear outside, and not seeing the value in dressing well at home. But one day, while on my couch in another raggedy old t-shirt and my eighth grade boyfriend's lacrosse shorts (it was bad, guys), I impulsively bought three pajamas online, and I've been hooked on nice sleepwear ever since.

Did lace camisoles and matching short sets solve all of my problems? No. However, it feels really good to like what I'm wearing at home—even if nobody else sees it—and I can honestly say that it's improved my overall after-work mood. Also, I no longer cringe when I run into neighbors while doing laundry or taking out the trash, which is an added bonus. I encourage anyone who's in a sleepwear rut to consider investing in nice pajamas. Here are a few to get you started.
---