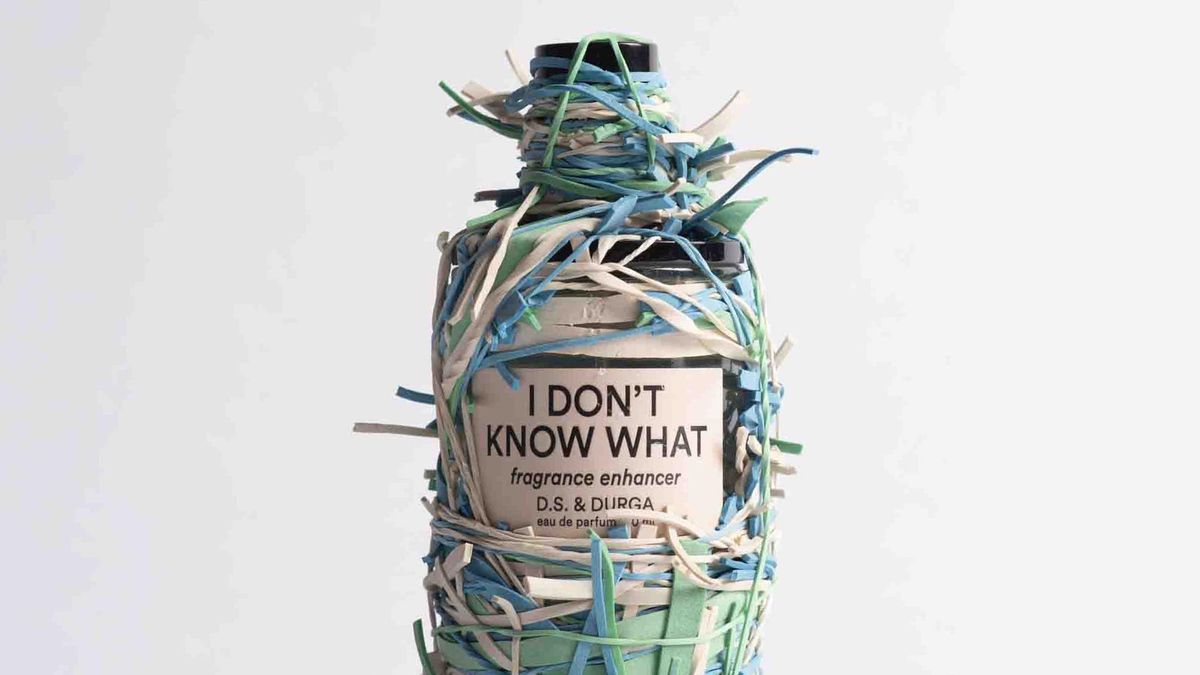 Photo: Courtesy of D.S. & Durga
Beauty
Turning up the dial on your favorite scents starts here.
Growing up, I believed that perfume left no space for subtlety. At church, it always felt like there was a silent, stiff competition for the strongest fragrance. Arriving to Sunday morning service felt like walking into a wall of floral and saccharine fumes. It was so strong that by the time I got back home, the smell lingered on my hair. Today, my taste tend to veer on the understated side, so at the bottom of a Fragrantica wormhole, I was intrigued to learn that a perfume can exist with no notes at all. Enter D.S. & Durga's best-selling eau de parfum I Don't Know What. As its name suggests, it's an entrancing, airy aroma that has a certain "je ne sais quoi." Though it can certainly be worn on its own, it was a first-of-its-kind fragrance enhancer. The ladies at my church could have absolutely used a spritz of this.
Fragrance enhancers give a name to a fragrance phenomenon that has been around for a while—scents designed to draw out the best qualities of other scents. The goal isn't to make a fragrance stronger, but to "brighten it, lengthen it, make it rounder, more radiant, and have sillage," David Seth Moltz, co-founder of D.S. & Durga, tells Coveteur.
When we checked in with Kimberly Waters, owner of Harlem perfumery Muse: Modern Urban Sensory Experiences, she shared that she sometimes reaches for rose water to give her fragrances a boost of freshness. This spritz enhances the fragrance, but it's not necessarily a fragrance enhancer per se. Fragrance enhancers are essentially transparent scents that Moltz likens to "a building with only structure, no interior." Instead, the wearer fills the void by layering the enhancer with a raw oil or a fragrance of their choosing. While these transparent scents can be worn on their own, Waters explains that the airier notes make them ideal for layering. "You can build it up to your liking or spray something on it that can build up the scent," she adds.
For the record, I Don't Know What isn't a new release and most fragrance fanatics have had it in their rotation since it debuted in 2018. Nonetheless, the idea of a fragrance enhancer feels very now. But even as a beauty fanatic who doesn't have a robust fragrance collection (my scent of choice is health food store), the idea of a fragrance enhancer is so of the moment to me. It taps into the loudest voices in beauty today: the beauty chameleons and the "clean girls."