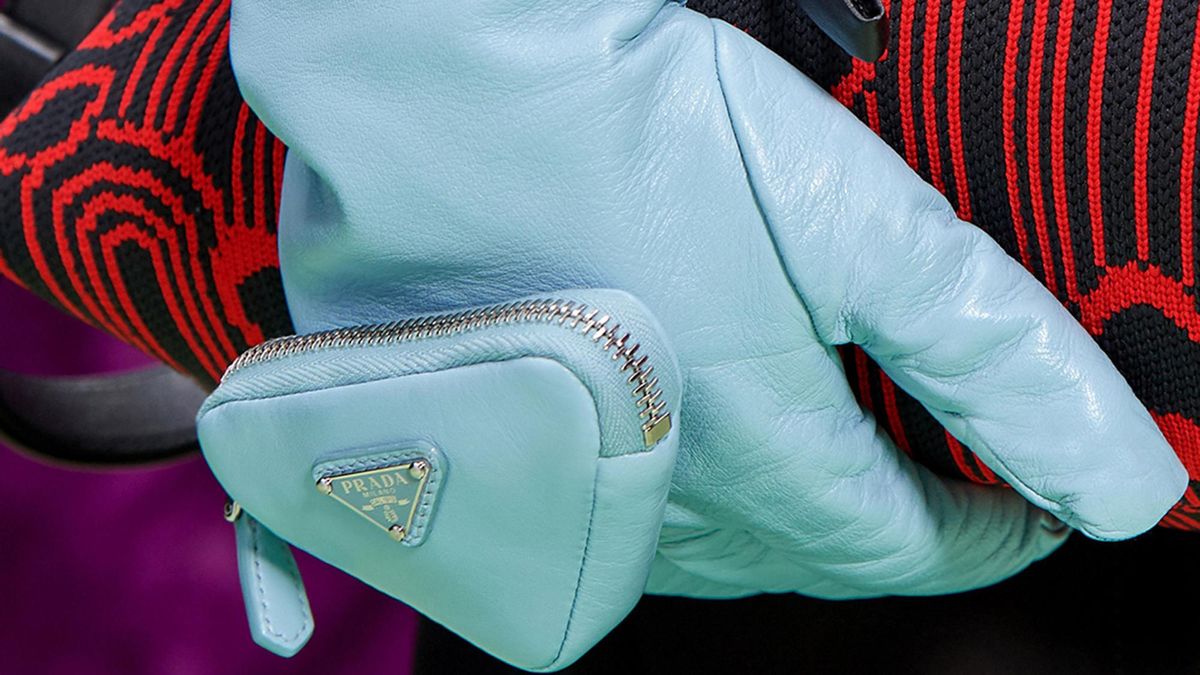 Fashion
The Stylish Evolution of the Wallet
These tiny leather goods pack a big punch.
Purses used to serve solely as a vehicle to hold money, as women's clothing concealed large pockets within the construction. Enter the notion of a pocket-to-purse ratio—the larger the pocket, the smaller the purse. Now, wallets are simply a purse accoutrement, one corresponding leather good concealed within its larger, outward-facing counterpart. In order for the wearer to carry theirs as a standalone accessory, designers need to utilize new design elements to make their case.
For the fall '21 collection, Prada debuted a pair of gloves that bore a zippered coin purse atop the wrist. Mansur Gavriel offers a crossbody iteration designed to be worn sans purse. Houses like Saint Laurent, Loewe, and Jil Sander have almost equated the leather goods to jewelry by attaching a string to be worn around your neck. The former also offers charm varieties that adhere to your keychain or even perhaps a belt loop. The better known coin purse offers similar attributes of concealment minus the card apparatus while a card holder does exactly the inverse. Then, of course, the invention of the clutch blurred the delineation between wallet and purse completely, with classifications like pouch muddying the waters even further.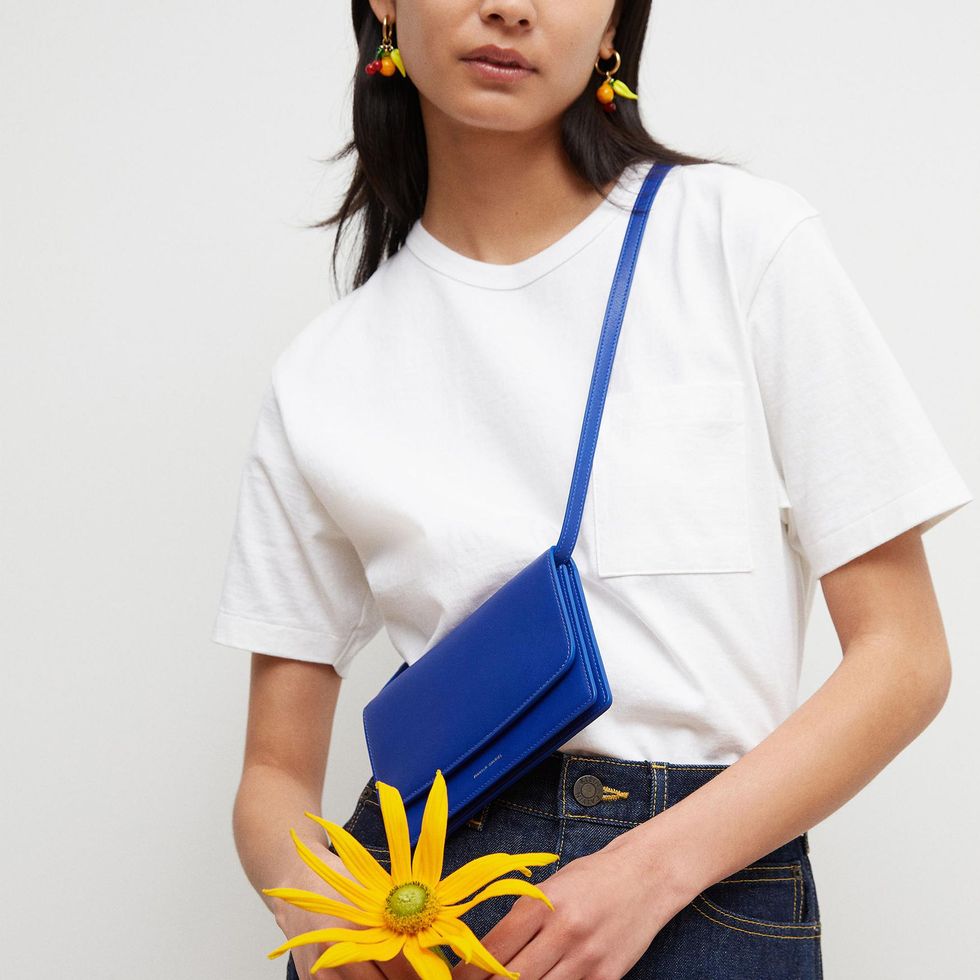 Photo: Courtesy of Mansur Gavriel
All these various attributes prove designers are paying attention to this tiny leather good and for good reason. A wallet can often serve as the more affordable (in a relative sense) point of entry for a luxury brand. While a Louis Vuitton handbag retails for upwards of $2,000, a card case can be acquired for a mere $220. A similar price point ratio can be found at most luxury houses. It's worth brands putting some time and effort into those small leather goods if they can effectively go after a whole new market.
Saint Laurent
Marine Serre
Prada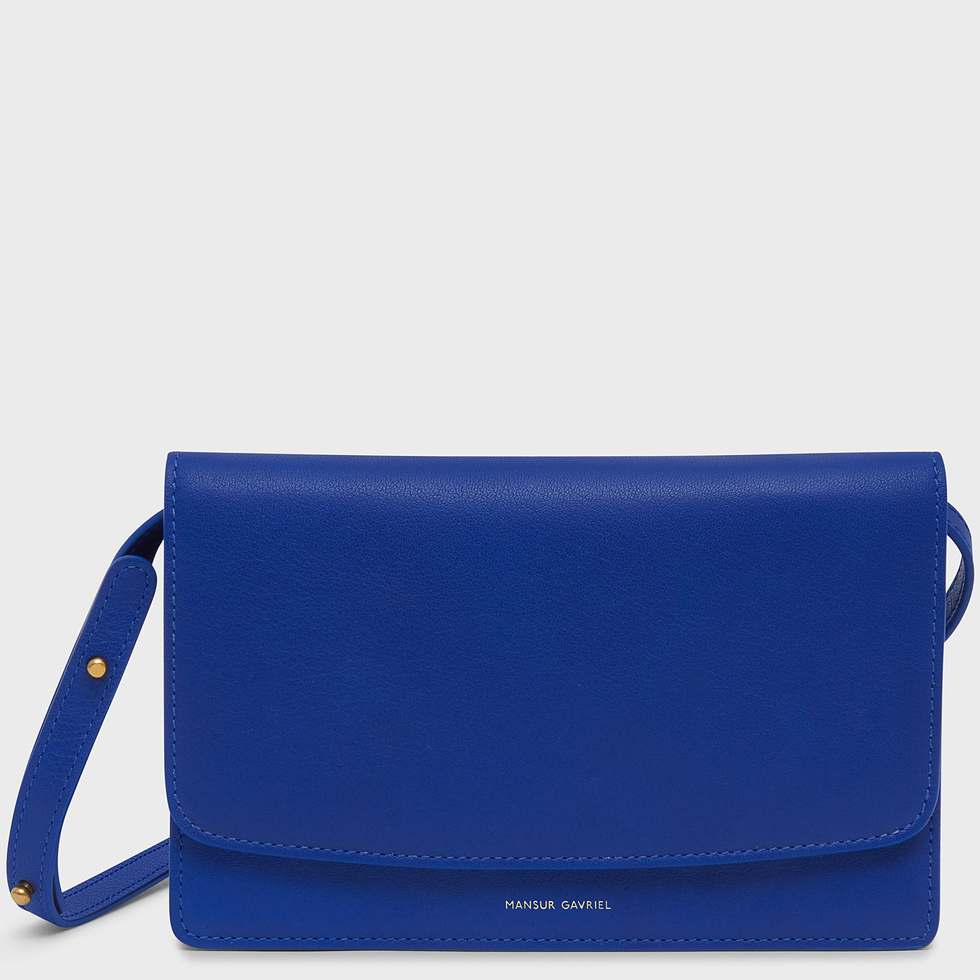 Mansur Gavriel
Louis Vuitton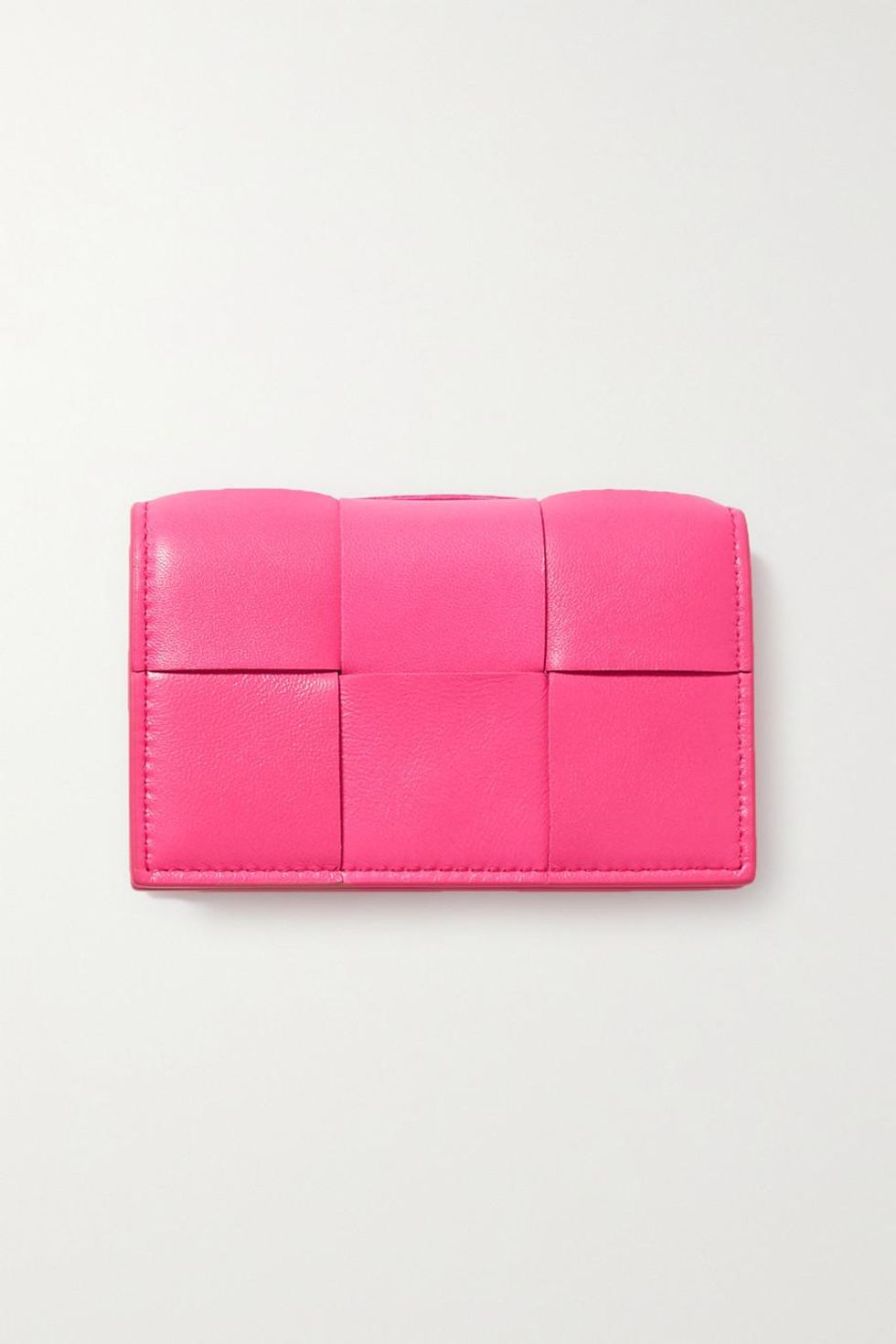 Bottega Veneta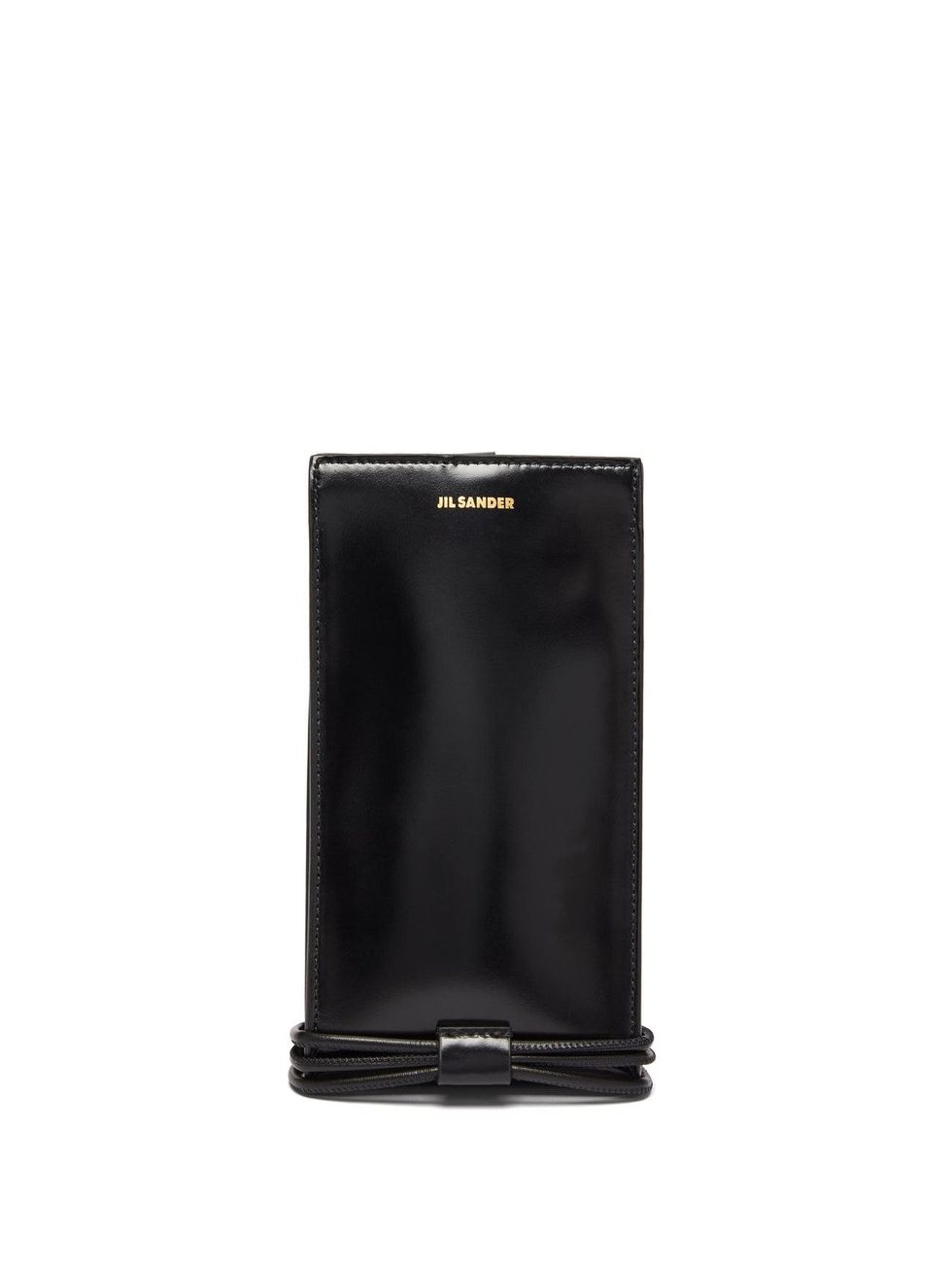 Jil Sander
Saint Laurent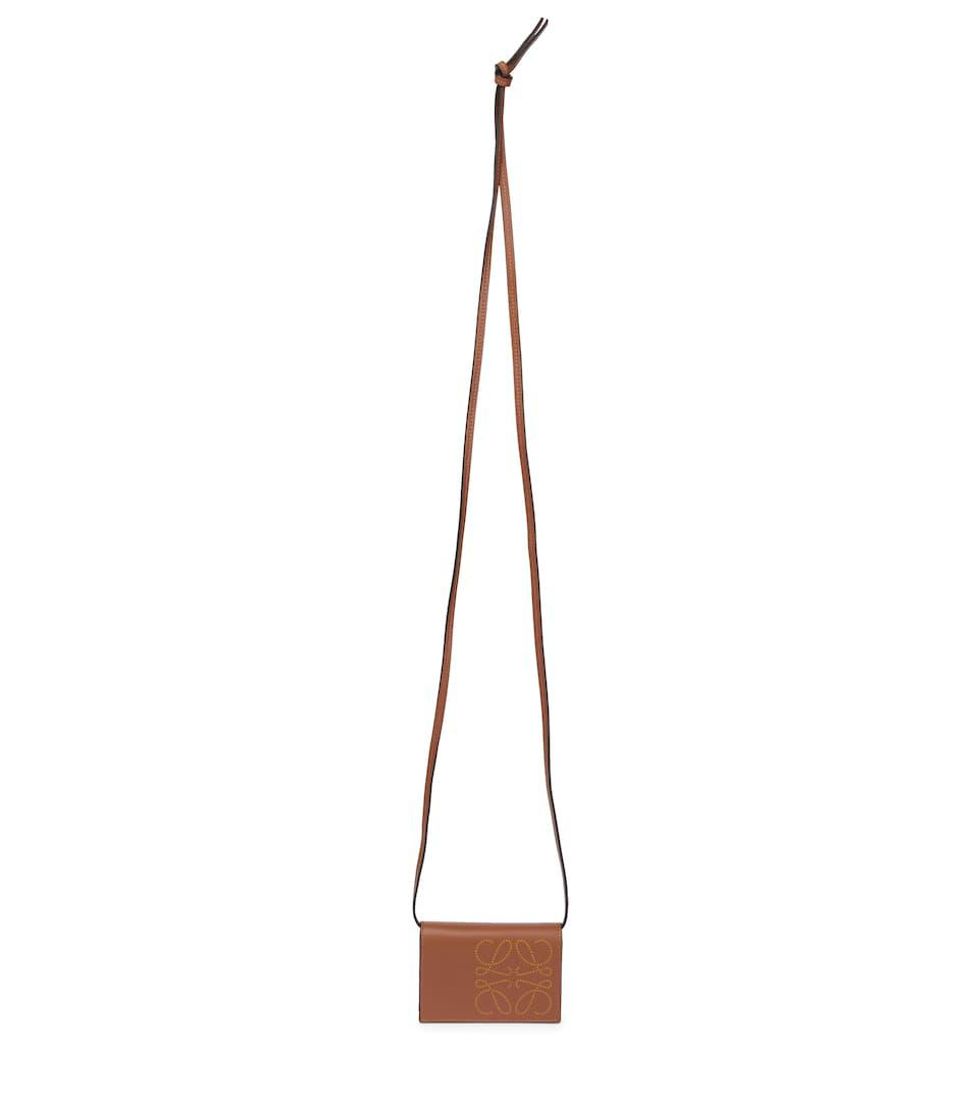 Loewe