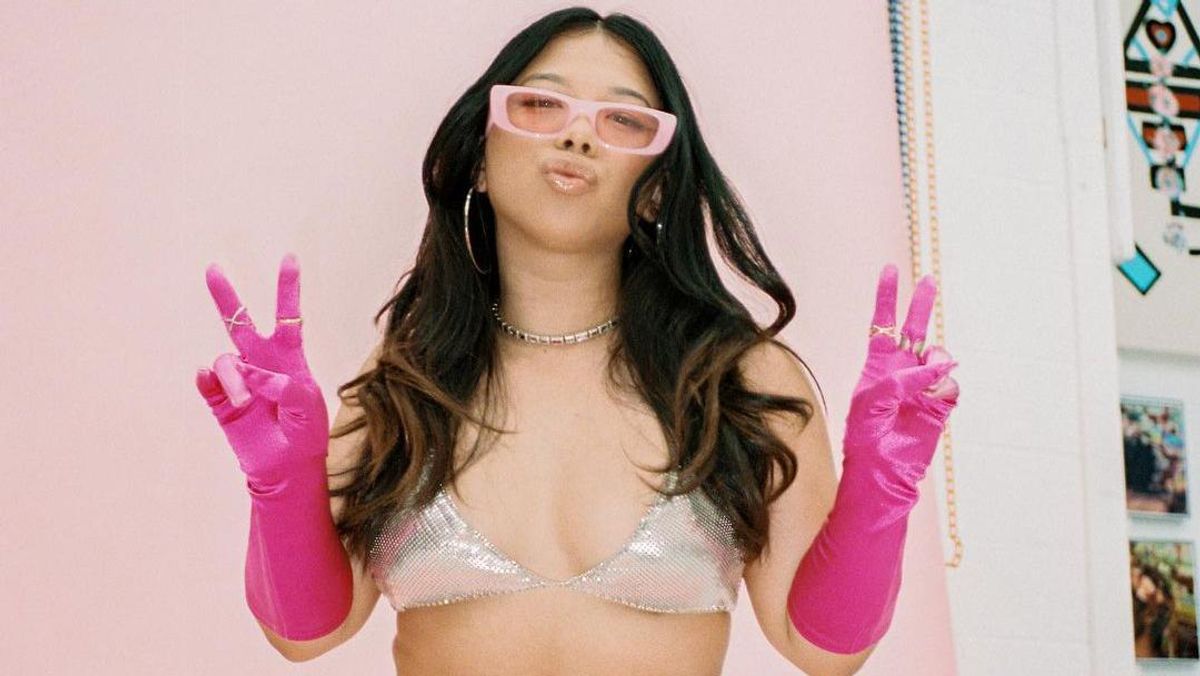 I Swear by This
The singer reveals the beauty products that have a permanent place in her routine.
Welcome to I Swear By This, an interview series where we chat with our favorite fashion and beauty insiders about the beauty products they use down to the last drop. This week we asked R&B singer Thuy to share all her current beauty must-haves.
Thuy is undoubtedly a beauty aficionado. Speaking a mile a minute, she rattles off her brand names, details her three-step brow routine (more on that later), and tells me about how she used to do prom makeup for other girls in high school. However, her biggest piece of advice has nothing to do with outside appearance. "There's a lot of highs and lows of just being an artist," she explains over Zoom. "You open yourself up to a lot of opinions online, and sometimes they're not very nice." To combat the negative inner monologue that can be brought on by hostile comments, Thuy talks to herself in the mirror. "At the end of the day, nothing anybody says about you will help your inner journey," says Thuy. "Growing self-aware, acknowledging my anxiety triggers, taking breaks, and talking myself up in the mirror have all helped me gain a sense of inner peace."
Thuy also understands the transformative power that beauty can have on one's sense of self. "Putting on makeup or doing your hair lifts your mood instantly. Sometimes people don't understand this and they'll be like, 'Why are you doing the most with your makeup?'" she says. "But what they don't realize is that all of this isn't for you. I'm doing it for me."
Below, Thuy gives us a breakdown on the hair-care, skin-care, and makeup products she's loving right now.
"My hairstylist put me on to this brand—it's the best-smelling shampoo ever, I swear. Whenever I use it in the shower, I just instantly feel better. It's like aromatherapy; it just makes me feel pretty. There's also keratin in the formula, which helps strengthen your hair if you've colored or bleached it."
Unite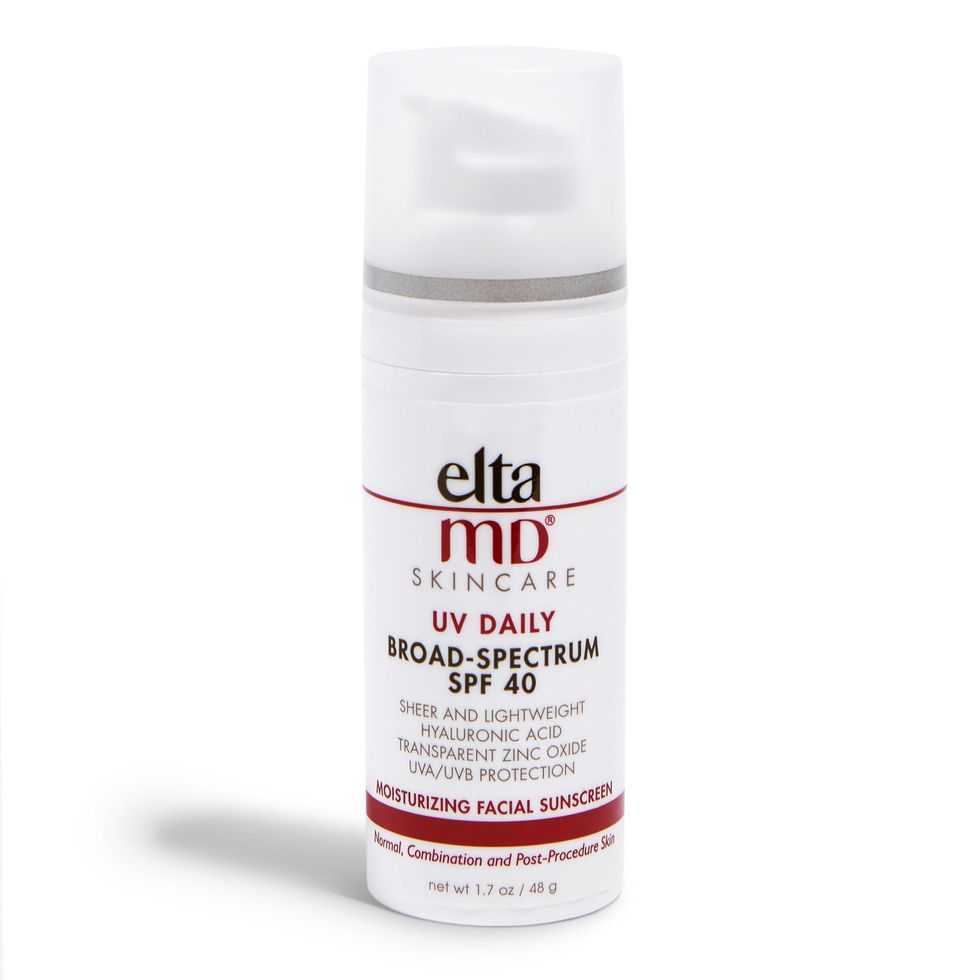 "I've learned that I'm allergic to chemical sunscreen, so I always keep this physical SPF option within reach. It blends in so well with my skin. I'm obsessed with re-applying sunscreen and making sure that I wear it every single day. It's so important—I wish I was more diligent with my application when I was younger."
EltaMD
"This is really, really good to use if you get those annoying bumps on your face; it helps smooth out texture and clears out your pores. It has been a game changer for me—I just started using it, and I've seen a dramatic difference in my skin to the point where I don't need to use other products with salicylic acid or benzoyl peroxide anymore."
Paula's Choice
"I've used this for years. It's simple and gets the job done. I've tried out so many cleansers—when I was in my early 20s, I dealt with so much adult acne, and I would buy everything because I wanted to know what would fix it. You just want it to go away, so you're willing to spend so much money."
CeraVe
"I love going to bed with supple lips, and this lip balm gives my lips a mini-plump while also making them feel as soft as a pillow. I go to bed and I know I'm going to wake up and feel amazing, you know?"
Summer Fridays
"I don't want this to sell out, but everyone needs to know that Morphe has the best lip liners in the game. I use shades Spiffy and Sweet Tea to fill in my lips, and then I throw a clear, sparkly gloss on top."
Morphe
Benefit Cosmetics
e.l.f.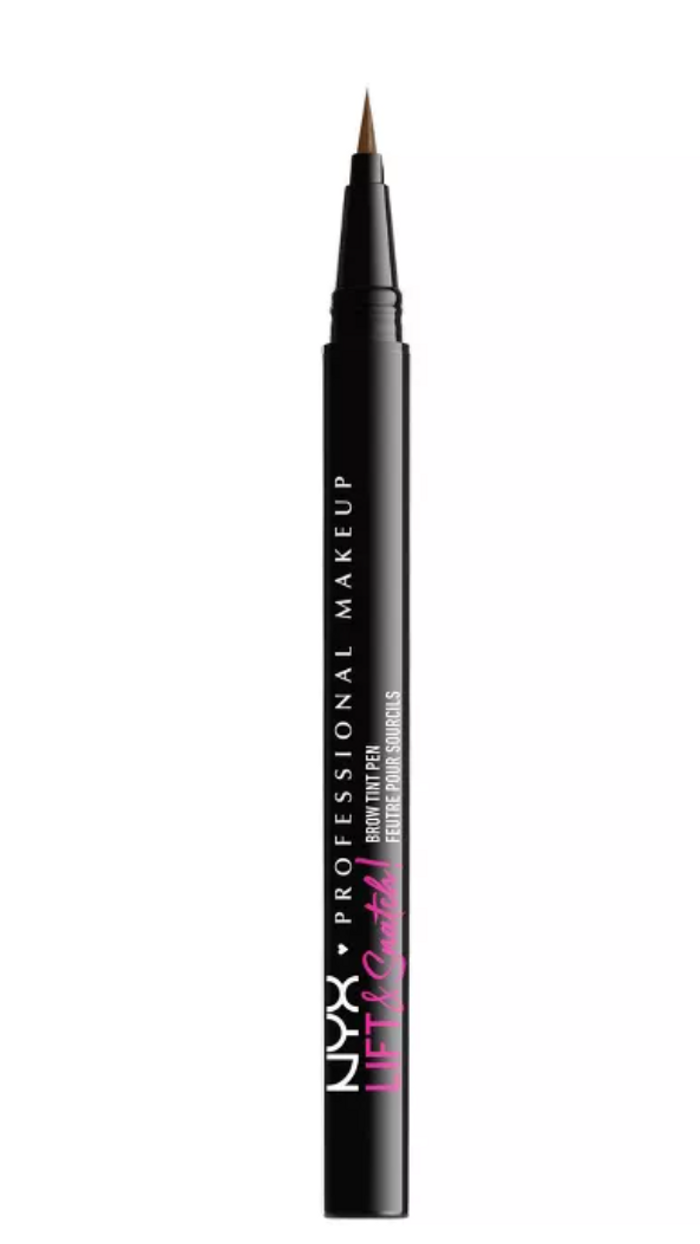 Nyx
"Eyebrows are a huge thing for me—I start off by outlining and filling them in with this Benefit Brow pencil. It's slanted, which makes it easy to create natural-looking brow hair. Then I go in with Elf Wow Tinted Brow Gel—it's one of my favorite products. It makes your brows look incredible, and it's only three dollars. And I finish off with Nyx Lift and Snatch; it's an ink pen that makes your eyebrows look like they're laminated."