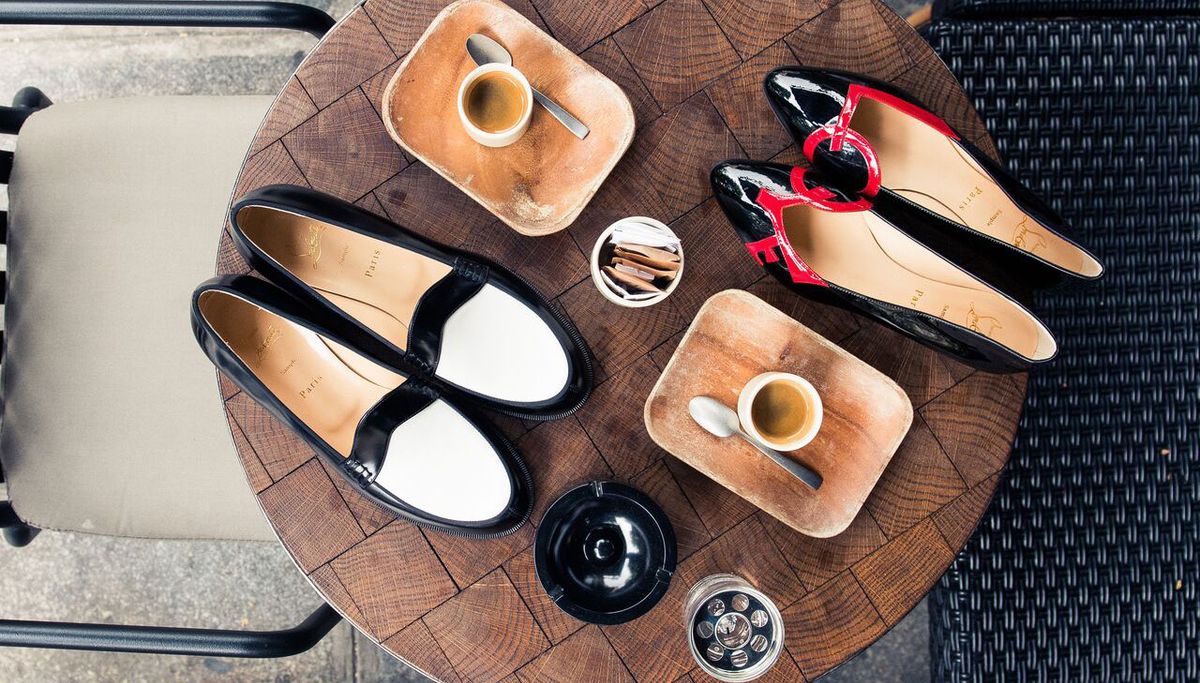 Fashion
Vanessa Hong, Sophia Roe and Evangelie Smyrniotaki get real about fashion week, dish on their go-to Paris haunts, and where their red soles will take them next.
In collaboration with Christian Louboutin.
For such an iconic, instantly recognizable brand (we'd detail the countless film and TV namedrops, song lyrics, and cultural references, but then we'd be here a while), there's more to Christian Louboutin's creations than his signature red soles. The designer's made it his life work to elevate women, so to speak—with the idea that his shoes are the ones that carry you as you present your ultime self to the world. "Shoes are just a pedestal. What interests me is the power of the woman who wears them," Louboutin explains. And while the Louboutin woman's calling card may be an unwavering sense of self-confidence, what really sets her apart is her total dedication to self-expression—not unlike the man himself.

Growing up the youngest, with three older sisters in his native Paris, the designer honed his sense of the intricacies of femininity over the years—from tending to the showgirls of famed cabaret, Folies-Bergère, at just 18 years old; to working with everyone from Princess Caroline of Monaco to the female artisans of Mexico and Manila. You'll notice his insights in everything from the slope of a heel, carefully constructed to elongate the frame, his still-chic take on the everyday nappa leather loafer or collection of skintone-colored pumps, which proves there's no singular 'one-shade-fits-all' definition of 'nude'.  

Every season is marked by a line-up of styles that celebrate vastly different perspectives of a woman's personality—each as unexpectedly delightful as the women who wear them. We like to think its thanks in part to the act of adorning your feet with something that makes you smile—Louboutin's exact intent when he originally designed his signature 'Love' shoe inspired by a photo of Princess Diana in '92 (so she would every time she gazed down at her feet). Isn't that half the battle?

Knowing that there's a Louboutin for every facet of any woman, it was especially fascinating to see the designer's vision interpreted by three vastly different styles of dressers (hailing from three entirely different corners of the world). While in Paris for the brand's first-ever Couture Week presentation, we caught up with our influencer trio——Evangelie Smyrniotaki, Vanessa Hong, and Sophia Roe—and got real about fashion week, their first-ever pair of Louboutins, go-to Parisian haunts, and where their red soles will take them next.

---