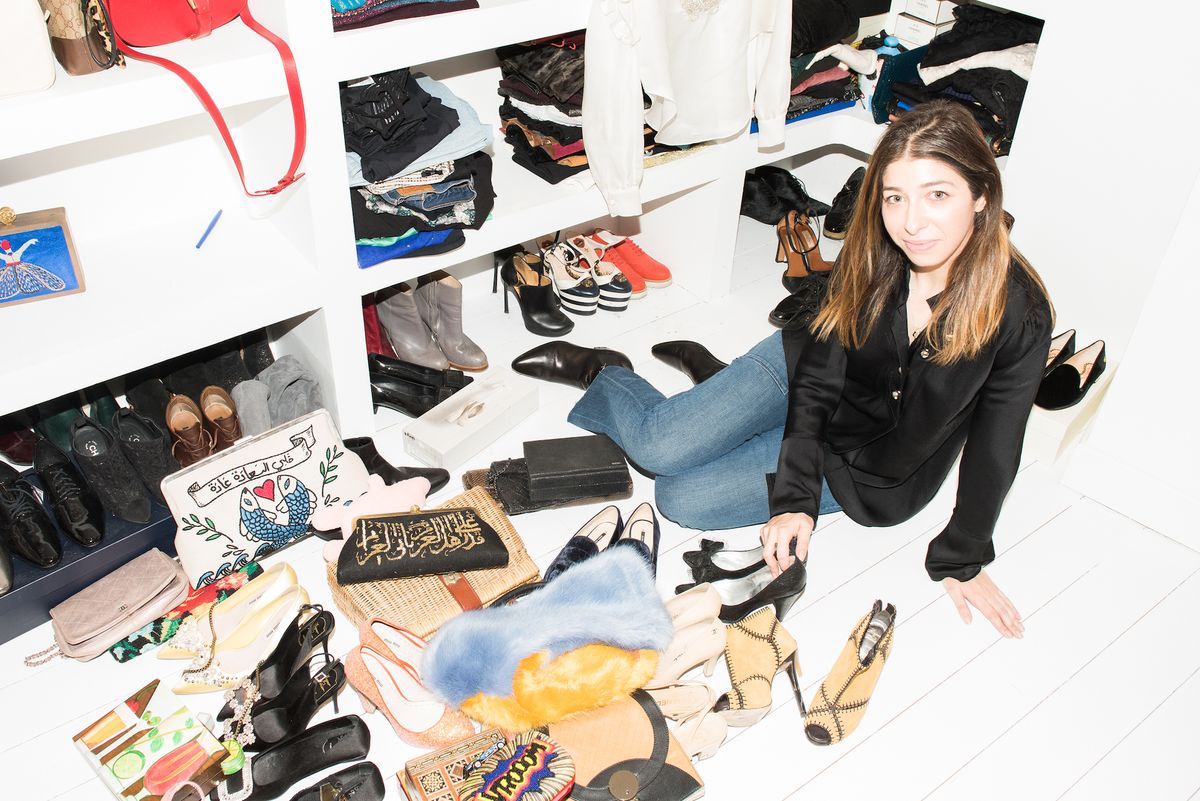 Living
Consider these Stephanie Mark's 4 rules for successful business ownership.
It seems to me that recently, people have been asking the question "What's it like to be a woman running a business?" more often. For me, the question goes back even further to simply "What's it like running a business?" because that's where my journey really began.
I never thought I would be someone who started and owned their own business. I never went to business school. I never took a management course. I was focused on getting jobs and getting training from the best people (Kate Lanphear, Leslie Fremar), in the best institutions possible. That's why, when we started Coveteur, I was so focused on running a business and learning as much as I could along the way that I barely had time to breathe, let alone time to think about what it meant to be a woman doing what I do.
But alas, certain changes in our political climate have now forced me to sit down and think long and hard about that first question. I've thought about it from many angles, over long flights, dinners, and even while I write this. My thoughts are scattered, and I don't know where I stand on every issue out there, but I thought breaking all of this down into a few key lessons learned along the way (six whole years!) would be a good place to start.
But before that happens, I also want to acknowledge that first and foremost, before anything and anyone, I believe in equality for all. In the workplace, at home, in your social settings, ANYWHERE. If you don't feel like you are being treated equally in any space or place, assess why, look at the situation, remember your worth (male, female, transgender) and then leave. You deserve better.
Now on to the lessons!
---
Find your tribe
Having a solid crew is very important as you start and grow your business. As anyone who works hard can tell you, the grind is very isolating. For me personally, I travel constantly, work late nights, and have a lot of work stuff going on around me all the time. Because of this, lots of friends have drifted. Recently, I moved to a new city and realized how critical it is to have good people around you who support you and who you can support. This does two things: it will make you feel like part of a community, and that is essential for not feeling isolated or alone. Second, it alleviates you of the anxiety of having to cancel plans because something work-related popped up—these people will understand. Happily, it forces you to step away from work sometimes because you have an amazing group of people that you want to hang out with!
I think of women in other countries who live out their lives as a tribe (just bear with me). If someone is in need of help, they work together. No one is alone. You should apply this to your work family, too.
Work well with others.
When we are stressed out, it is easy for us to all stomp our feet, want to get up on our desks and shout. There are times when I want to yell and scream. There are times when I know I give mixed messages and probably drive people up the wall. This happens to everyone—no one is perfect. But the number one thing you can do to control these feelings and create the best work environment possible (whether you're the founder of a business or not) is to work well with others—always. People wrongly expect women to be catty, to gossip, to backstab each other to get to the top. Let's prove them wrong. We can accomplish so much more when we work together. Plus, it's way more fun that way.
Remember that even a #girlboss can have a bad day.
Everything looks bright and glossy through an Instagram filter or when there is a piece of press, but people rarely talk about the other side of being a #girlboss. I care about each and every one of my employees, I see them all as people whose rent, career growth and general day-to-day happiness somewhat falls on my shoulders. BIG RESPONSIBILITY and BIG STRESS ALERT! There is pressure to innovate, to stay ahead of the curve while maintaining your brand identity, cash flow, the list goes on and on. So, if your #girlboss is having a bad day, or seems more stressed out than usual, remember—she is human just like you.
Lean on your fellow ladies.
From the first day, I have been luckier than I could even imagine because I have had the absolute honor and pleasure of working with amazing women. Not only were we able to feature some pretty bad-ass babes on our site, but I am truly humbled when the women I look up to take the time to help us. The founders of WhoWhatWear were ready with advice to spare; Christene from Refinery always found the time to talk to us and work through any questions we had. Same goes for Garance Doré. In addition, there are amazing women that I constantly rely on for daily advice. Some in the industry, some not. Some for work questions, others for motivation to get to the gym. Either way—take advantage of the amazing women around you, and most important, try your best to be that woman and friend for others.