Future of Fashion
How Influencers Evolved Past Their Use-By Date
You heard the bubble is about to burst? Think again.
Graphics:
Ashley Combs
"I swore I wasn't going to be mean," opens Luke Meagher (perhaps better known by his online handle HauteLeMode) during his review of Addison Rae's contribution to Vogue's "7 Looks in 7 Days." The YouTube video series, which showcases the sartorial prowess of fashion's favorites, is perfect fodder for fashion commentator Meagher. He'd readily gushed over the entries of models Camille Rowe and Hailey Bieber, but a TikTok star marked a departure for the critic and Vogue alike. Rae's inclusion, instead, could be credited to her "influence"—and fashion has been forced to, in Meagher's words, "adapt or die."
"Influencers are fundamental to the fashion landscape today," Meagher tells Coveteur. "I don't think you would have the Bottega Veneta accessories craze, nor the resurgence of the Dior saddle bag, if it were not for influencers posting—they have become the new advertising campaigns that we would see in fashion magazines."
Mariah Wellman, a social media researcher and PhD candidate at the University of Utah, disagrees with Luke Meagher's assessment of influencer necessity. While fashion may have birthed influencers, she says, the industry will not only outlast them in their current form, but doesn't really need them. What social media stars have shifted, perhaps irrevocably, Wellman claims, is the culture of consumption.
"Influencers present fashion in a way that is accessible to followers. They bring authenticity to brand collaborations that, if done well, encourage their followers to purchase. They also often start trends through their own personal fashion, which spurs the consumption of those items for a period of time."
Ironically, Luke Meagher has recently become an "influencer" in his own right, with promotion now preluding his critiques. It was a natural progression—brands began recognizing Meagher's authority on all things fashion and capacity to sway an audience with hot takes on the latest trends. Moreover, he notes, content creation is time-consuming, and time is expensive. Like any small business owner, after an extended period of self-investment, you're ready for some payoff.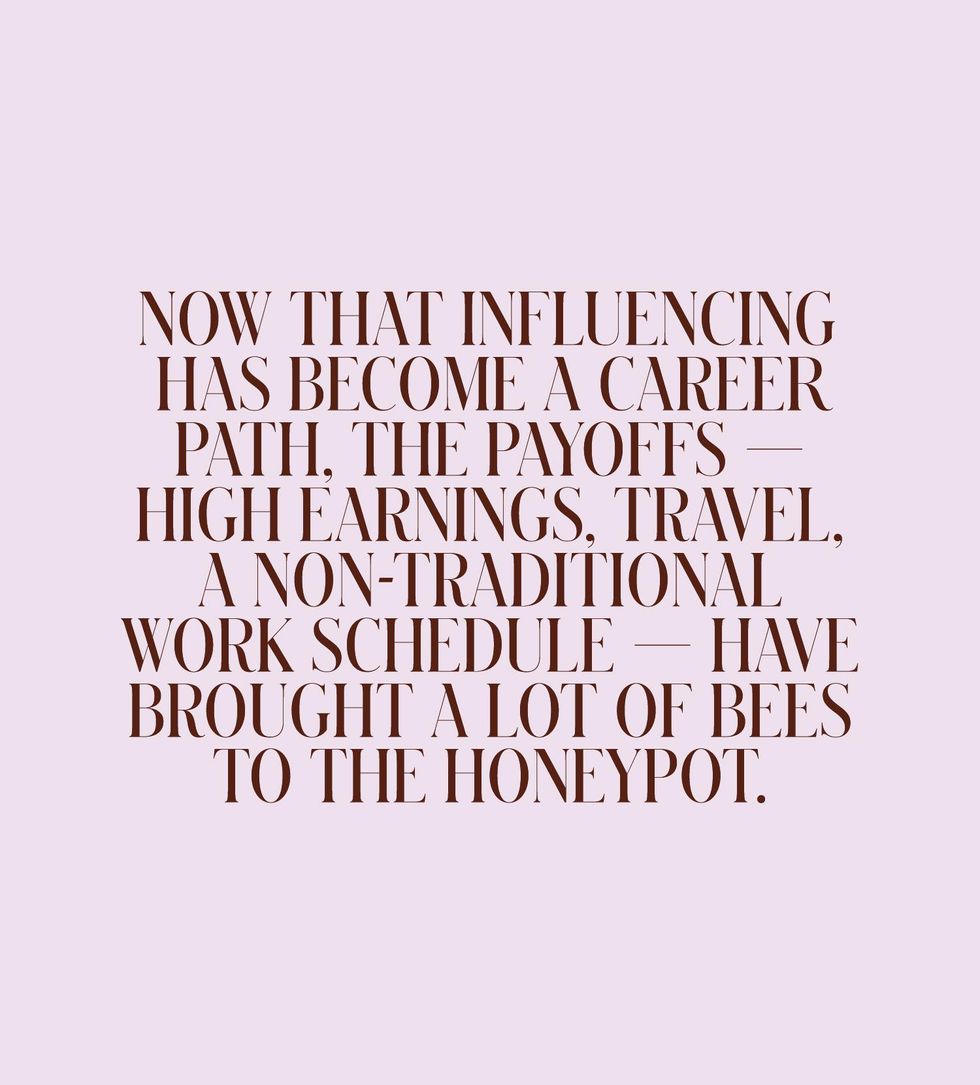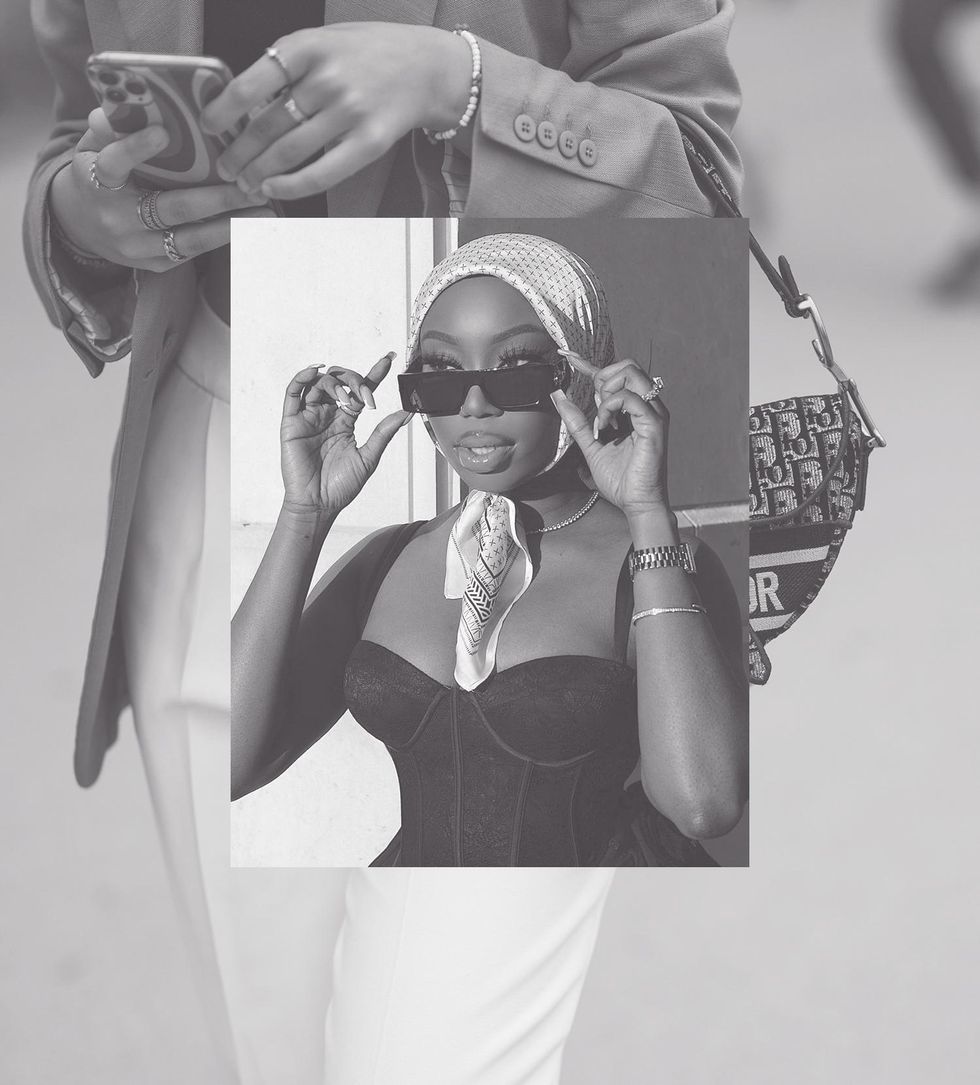 "For the longest time I steered away from working with fashion brands on just about everything, as I was scared it would affect my reviews of collections or red carpet styles," Meagher says. "I've mostly worked with brands that are far away from fashion or fashion adjacent."
Naturally, the demand has ushered in a whole lot of supply. Now that influencing has become a career path, the payoffs—high earnings, travel, a non-traditional work schedule—have brought a lot of bees to the honeypot. However, it's not easy to distinguish oneself as a beautiful girl with great taste among millions. Los Angeles–based Madeleine Rose (@cheriemadeleine), who has both qualities and nearly half a million followers, says she owes any success to authenticity.
"I don't post anything I wouldn't wear or use myself," Rose explains. "Sometimes there will be a few months where I don't see any brands or products that I am excited to share, and I feel way more confident in my content that way. Transparency is really important to me."
Ironically, it's this approach that made the "original" influencer so exciting to begin with. Fashionista editor-in-chief Tyler McCall can't help but often reminisce on blog culture, before brand monetization, which heavily shaped her own dress sense. "[Early blog culture] did feel much more oriented around true personal style. These days, of course, it's all on social media and a lot of it is centered around branded content—which, there's nothing wrong with that, folks should collect those paychecks."
Perhaps the Instagram branded content bubble may have burst altogether had there not arrived another app for less-polished output. TikTok's pinball-esque algorithm, proclivity for personality reveals, or identification of so many distinct niches not only caters to unconscionable influencer growth, but offers influencers a more transmutable fame—for which the poster child is perhaps Addison Rae herself. Rae's Instagram following is less than half that which she amassed on TikTok, and yet she has managed to parlay dancing clips into modeling, acting, podcasting, and singing careers, as well as a lucrative beauty deal.
"TikTok made me realize how much I enjoyed seeing people in their natural state and connecting through normal, everyday things, not just on a yacht in Capri or wearing a $5,000 handbag," says Rose.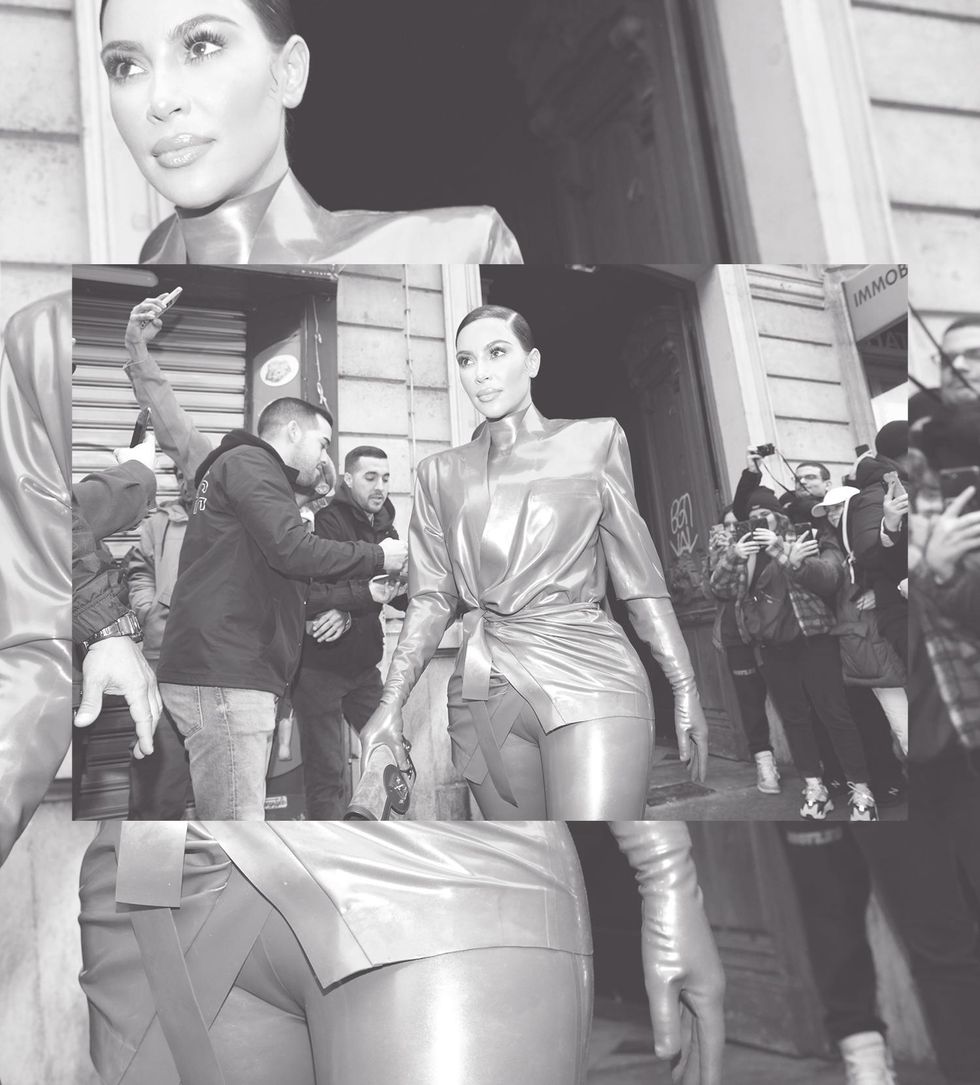 Jocelyn Silver, managing editor of the recently revived Gawker, agrees. "I bet that TikTok will eventually destroy the traditional hot Instagram influencer—people want to see your face move now, and a lot of theirs cannot...Even as Instagram dies, so many people are getting major deals on TikTok and whatnot from just making videos where they look pretty or maybe dance a little."
For many, social media has become a moonlight gig. Fashion's inability to pay a living wage to half of the industry has driven young people like Luke Meagher to find other means of staying afloat. Fashion writer Liana Satenstein took to Instagram to explore an untapped skillset of her own: presenting. Via her Instagram Live show, Never Worns, she offers collaborators a "virtual closet cleaning"—now she has an ongoing partnership with The RealReal.
"I think fashion as a whole is tired of the same picture being posted on Instagram of some influencer in a pretty outfit with no context," says Satenstein. People want to consume something with more meat. They want information, history, and something layered... If a rising or established brand can find a way to connect with someone making cool content, it's impactful."
"'Influencing' has changed majorly from something that was roundly mocked to something that was just generally accepted as a fact of life in the fashion ecosystem," Silver explains. "The modeling industry and influencing seem to have collapsed in on themselves—since a lot of models have huge online presences and a lot of influencers have been signed to agencies, I'm not totally sure what or if there even is a difference anymore."
It's an interesting point. Models, once binarily categorized by size (straight and plus) and bookable job (editorial and commercial/runway and catalogue), now run the gamut in their appearance. A healthy following can now secure you an agent, a manager, and a publicist—career-catapulting fundamentals once only afforded to "supers." On the flip side, models for whom the industry is perhaps simply a day job or means to an end are under increased pressure to build an online presence for bookings—or risk being passed over for someone with high social capital.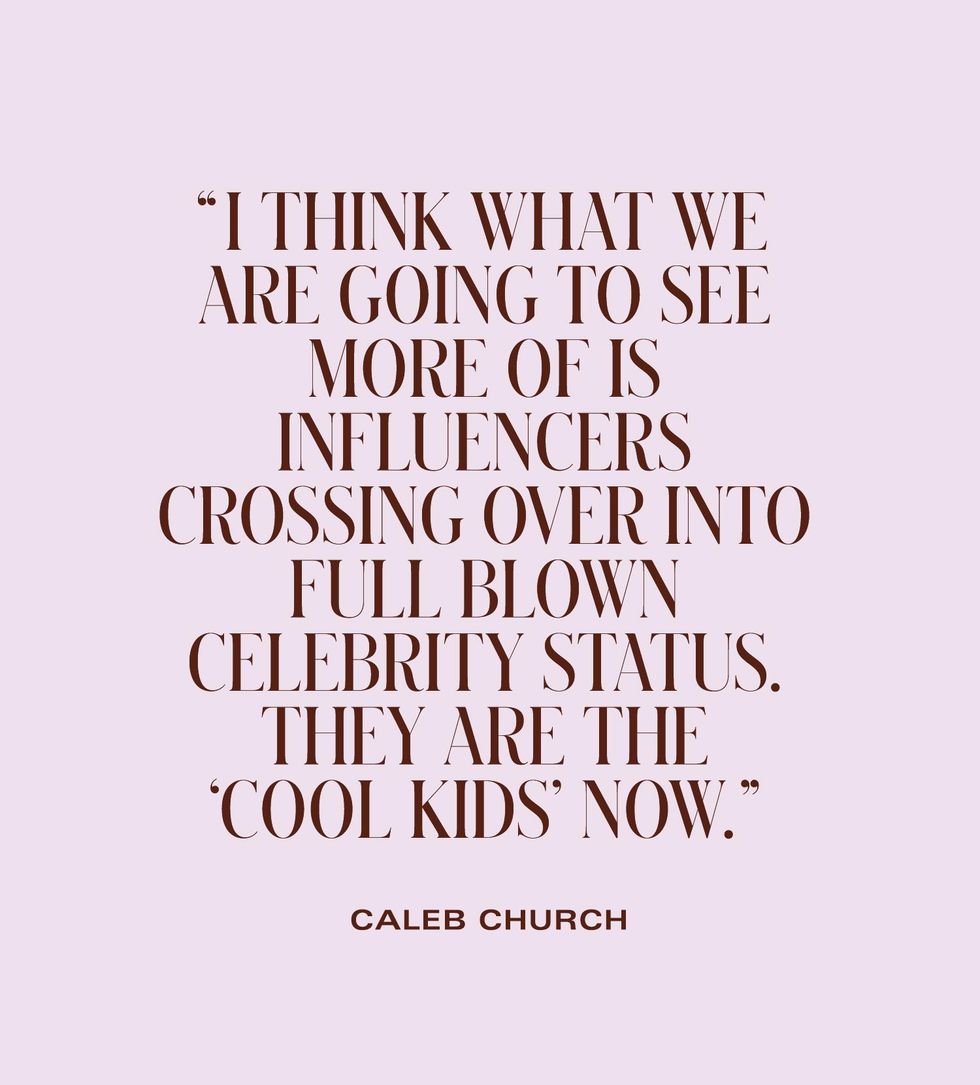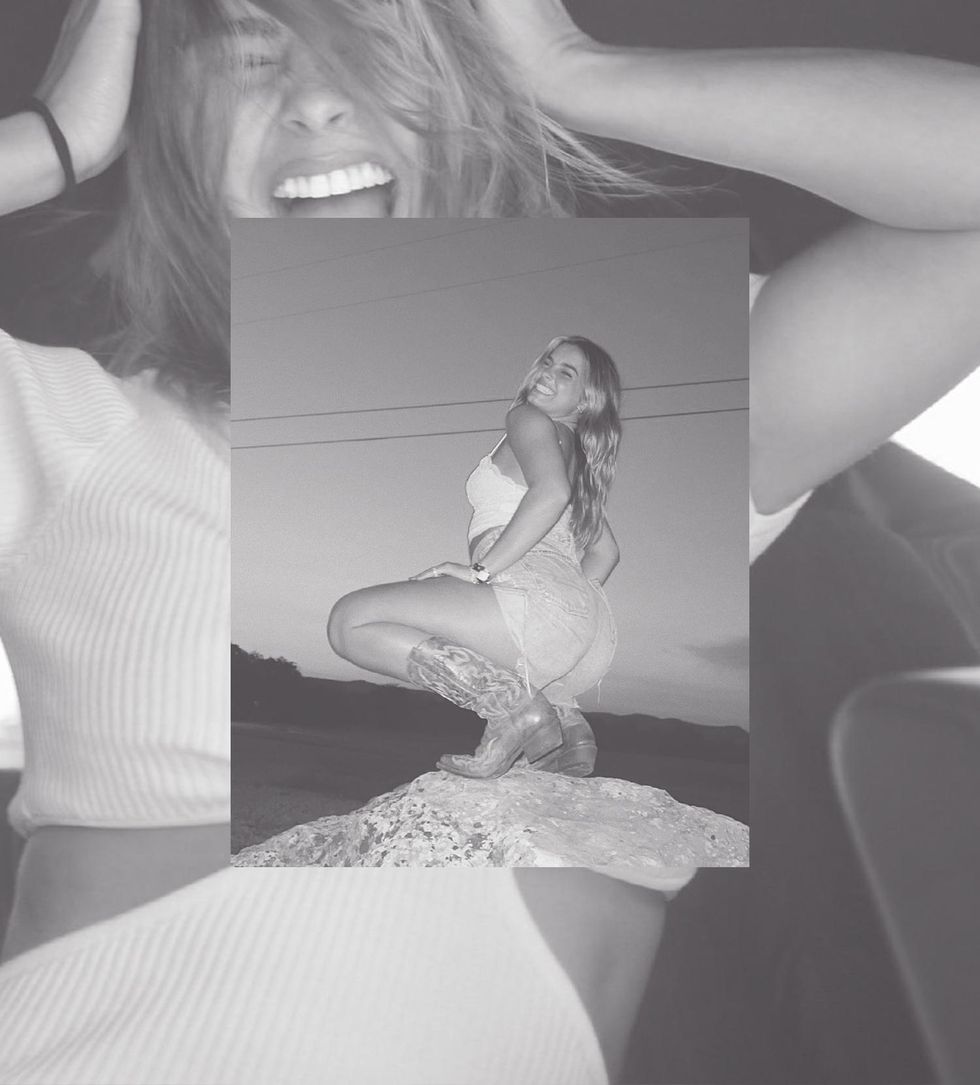 "From a business perspective, brands care about one thing: how many real followers," adds Caleb Church*, a publicist for several major YouTube stars. "From a newsworthiness [standpoint], it's more about where the influencers are seen and who they are seen with—the Kardashian-Jenners are a great example of this. Think Steph Shep, Stassie, et cetera. These people have fully built successful influencer careers by being associated with megastars."
Whether an influencer is elevated via association or algorithm exposure, it's impossible to deny that the game revolves around numbers. While Madeleine Rose is deeply grateful to work for herself, she's "greatly struggled" with her mental health and identity as a result of online accessibility. For others, their primary gripe is the term itself. For Toronto creator Gershonna Annor (@herapatra), the word "influencer" elicits both love and hate.
"The term has always had kind of a negative stigma to it," she says. "For me, I was just being myself and showcasing my love for beauty and fashion, which turned into partnerships and became a way to make money for myself. I've had to really accept this title of being an influencer."
Mariah Wellman says a lot of that stigma can be derived from the frequent "feminization" of digital work. "People assume influencers are successful because of their looks and they don't believe influencing requires a certain level of skill," explains Mariah Wellman. "[They think] it's simple work that can be done part-time, and not necessarily a masculine societal position, like traditional nine-to-five careers."
Perhaps their readiness to throw away the rule book is the secret to content creators' sustained success. They're not only consistent in their content, but their reinvention: constantly finding new ways to entertain or inspire an increasingly attention-deficit audience to invest an extra millisecond of their time. It's influencers who are adapting to an ever-shifting—often hostile—online landscape, not the other way around. It's influencers who are finding fresh water in untapped internet ecosystems. It's influencers who know that survival is, and has always been, so simple: adapt or die.
"Influencers are adjusting in real time," says Caleb Church. "I don't think this is going to slow down anytime soon. I think what we are going to see more of is influencers crossing over into full-blown celebrity status. They are the 'cool kids' now."

Photos: Courtesy of Instagram; Getty