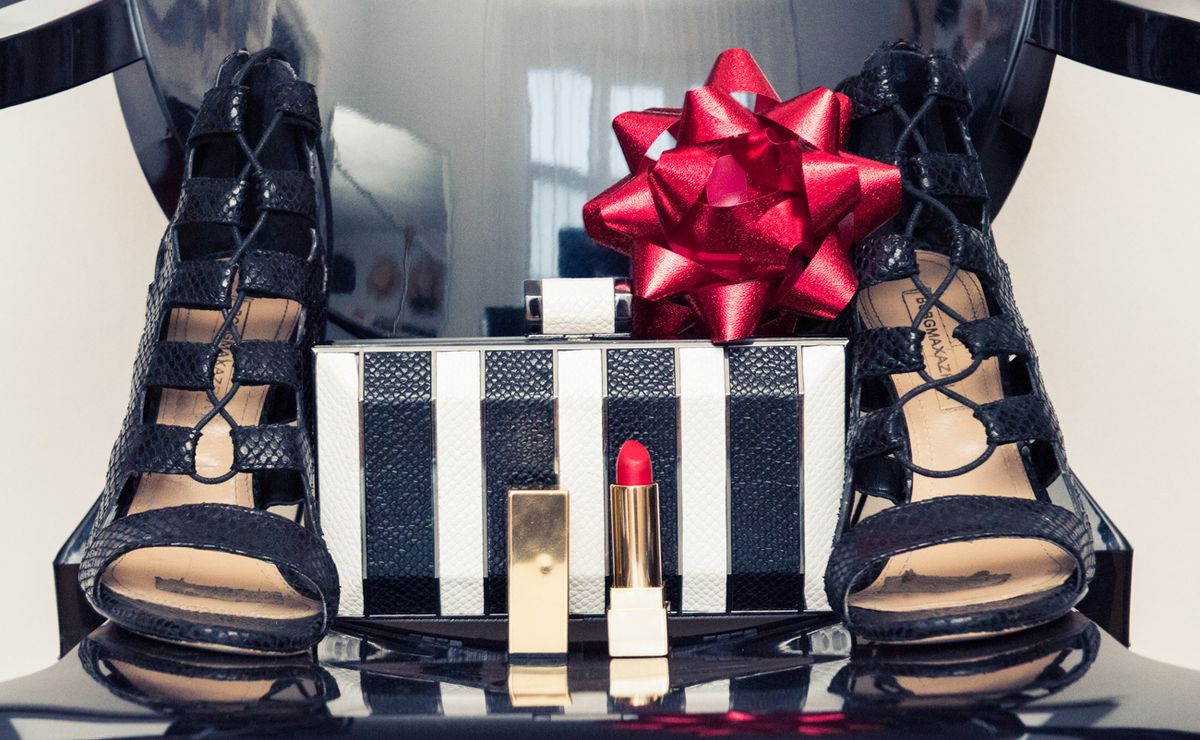 Makeup
This year's theme is red hot.
I'm not really a holiday person. While friends of mine explode with warmth at the sight of corny holiday movies and pumpkin spice lattes, the one holiday tradition I can actually get down with is
holiday makeup
. 'Tis the season for larger-than-life eyeshadows, red lipstick, and glitter. And the parties are the perfect excuse to be creative with more than just the gifts you're not sure your sister will even like.
The incoming holiday makeup sent to Coveteur HQ for review this year included a lot of pinks and reds—even for
eye makeup
. Not unlike 2017's copper craze, a berry-tinted, ruby-hued palette is flattering and easy to pull off. Regardless of my apprehension for December, I'm choosing to see this holiday season through rose-colored glasses.
---
9 / 9
Glossier Generation G Sheer Matte Lipstick in Jam
: This reformulated matte lipstick works with your skin tone and looks different on everybody—even this deep berry tone. It's supposed to appear as if you just blotted your lips with a napkin, giving you an effortless, diffused look. But expect enough power to pair with just mascara or any of the eyeshadows mentioned previously.