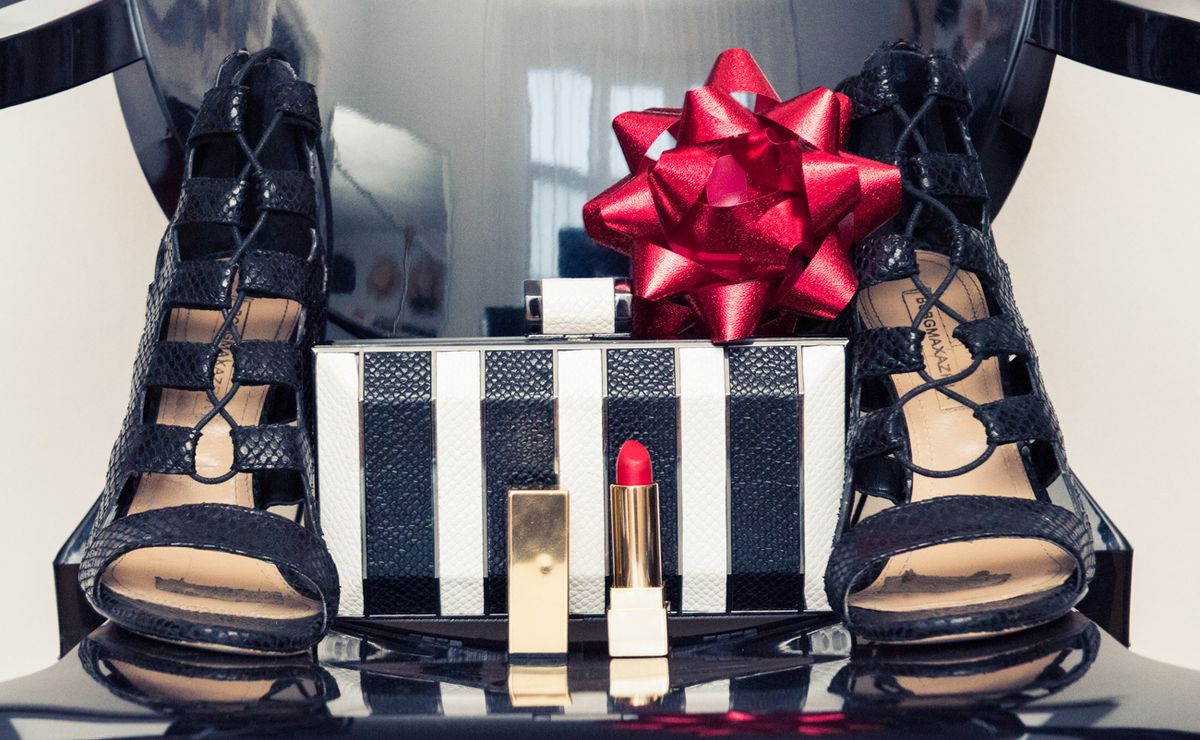 Makeup
This year's theme is red hot.
I'm not really a holiday person. While friends of mine explode with warmth at the sight of corny holiday movies and pumpkin spice lattes, the one holiday tradition I can actually get down with is
holiday makeup
. 'Tis the season for larger-than-life eyeshadows, red lipstick, and glitter. And the parties are the perfect excuse to be creative with more than just the gifts you're not sure your sister will even like.
The incoming holiday makeup sent to Coveteur HQ for review this year included a lot of pinks and reds—even for
eye makeup
. Not unlike 2017's copper craze, a berry-tinted, ruby-hued palette is flattering and easy to pull off. Regardless of my apprehension for December, I'm choosing to see this holiday season through rose-colored glasses.
---
8 / 9
Rituel de Fille Celestial Sphere Eye Soot in Andromeda
: Loose pigment is dominating the world of makeup these days, but Rituel de Fille's Eye Soot has always been number one for me. Around the entire office we love the bold shades and mesmerizing iridescence. My favorite thing to do is grab an eyeliner brush and create a sorbet-colored cat eye, but they can be used any way you like.