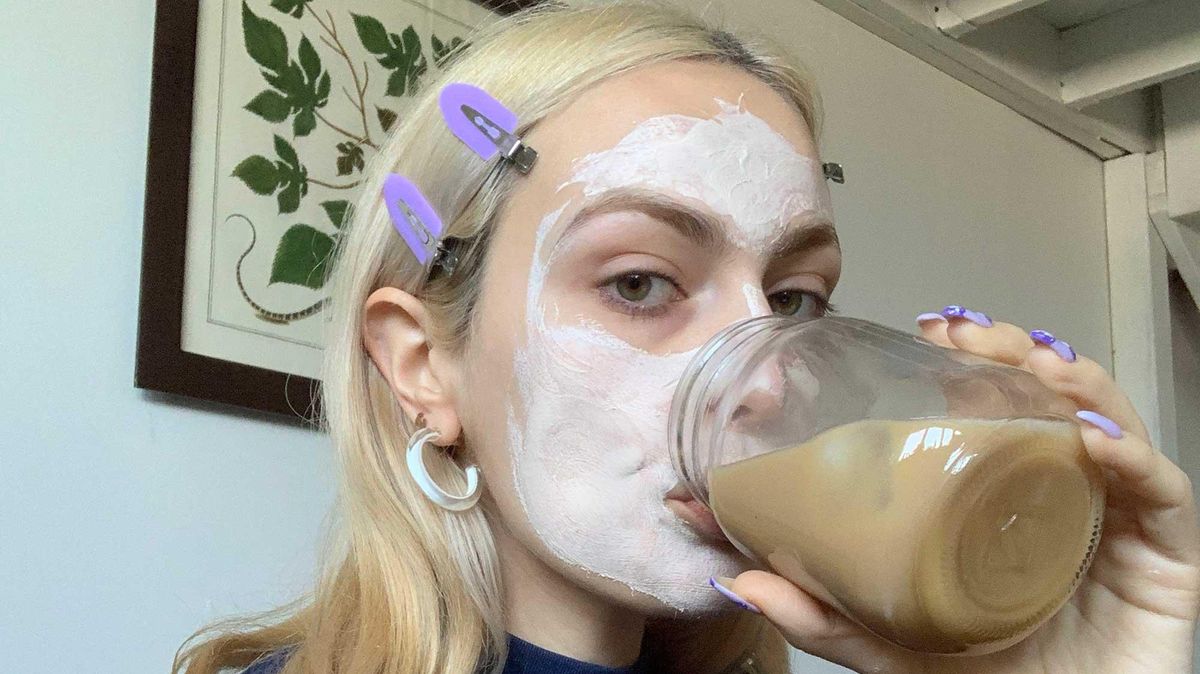 Skin
A perfect Sunday, indeed.
In this episode of Self-Care Sunday, Strategist editor Rio Viera-Newton invites us into her home to catch a glimpse of her cherished day off. The skin-care obsessive shares her refreshing approach to self-care and relaxation that exemplifies the idea of quality over quantity—a light breakfast, swift beauty routine, and fresh flowers. See below for more thoughts from Viera-Newton on how to unwind after a busy week.
What activities and/or products do you love to lift your spirits and alleviate stress?
"My work hours are long during the week. I have a nine-to-five, and then in the evenings I have aesthetician school, which usually wraps up around 9:30 PM. All that to say on the weekends, I really allow myself to do whatever feels good. And if that means just loafing around, ordering bagels, and FaceTiming friends and family, I'm totally OK with that."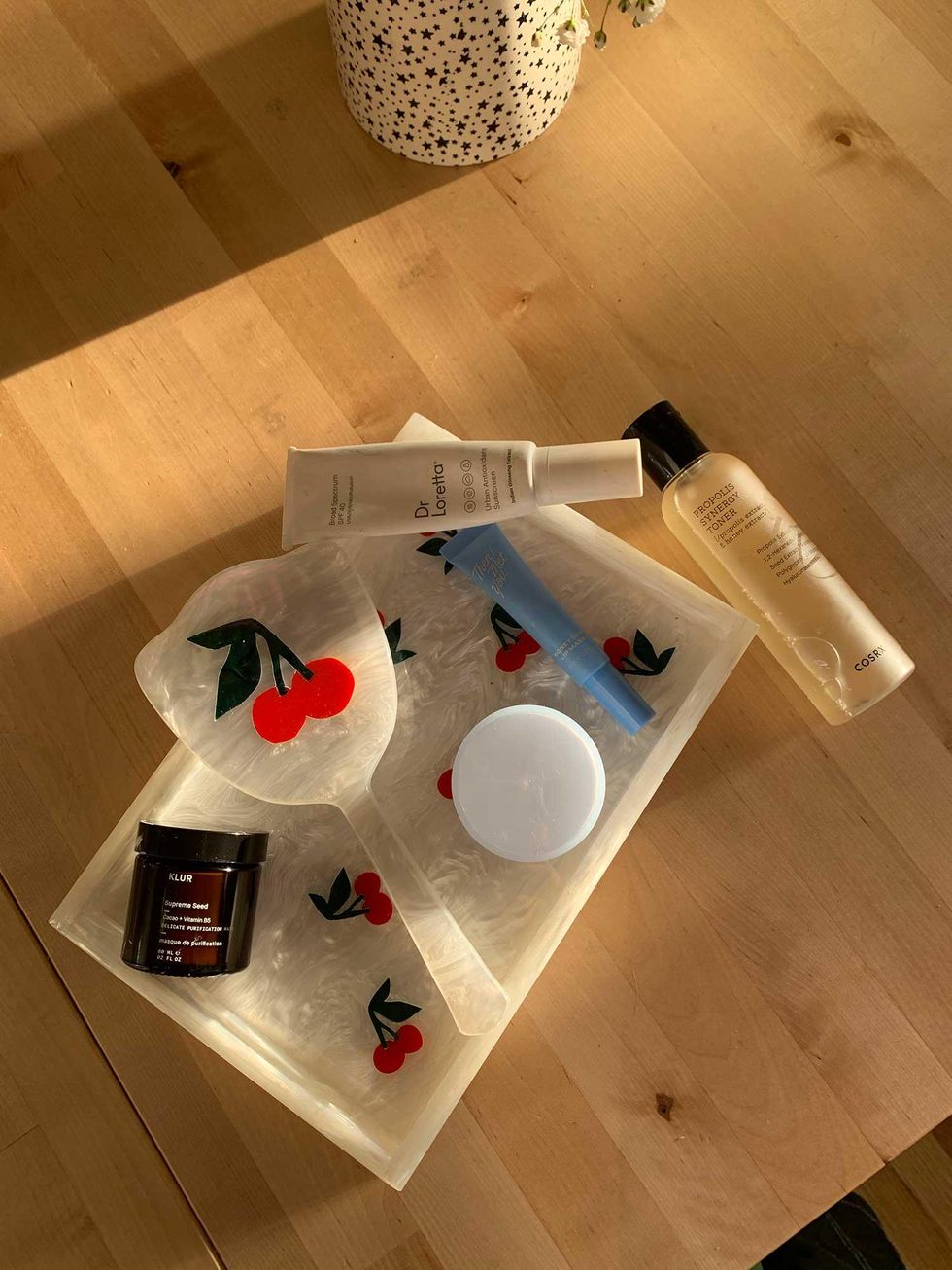 Photo: Courtesy of Rio Viera-Newton
What activities and/or products do you love to take care of your body?
"I try not to put too much pressure on working out obsessively. Sometimes I'll just go for a walk and buy myself some flowers. Sometimes I'll take a yoga class, and other times I'll go for a jog around the park. It really just depends on how my body is feeling that day and what it's craving."
If you have an entire day to yourself, without any responsibilities, where are you and what are you doing?
"My dream day is definitely spent upstate in the Hudson Valley. First we'd go to the orchards and spend a few hours picking whatever fruit is in season, then we'd go to a swimming hole, and do some vintage shopping after that. Then, after coming home all sun-kissed and sleepy, I'd bake something out of all the fruit we picked. I would probably spend every day like this, if I could."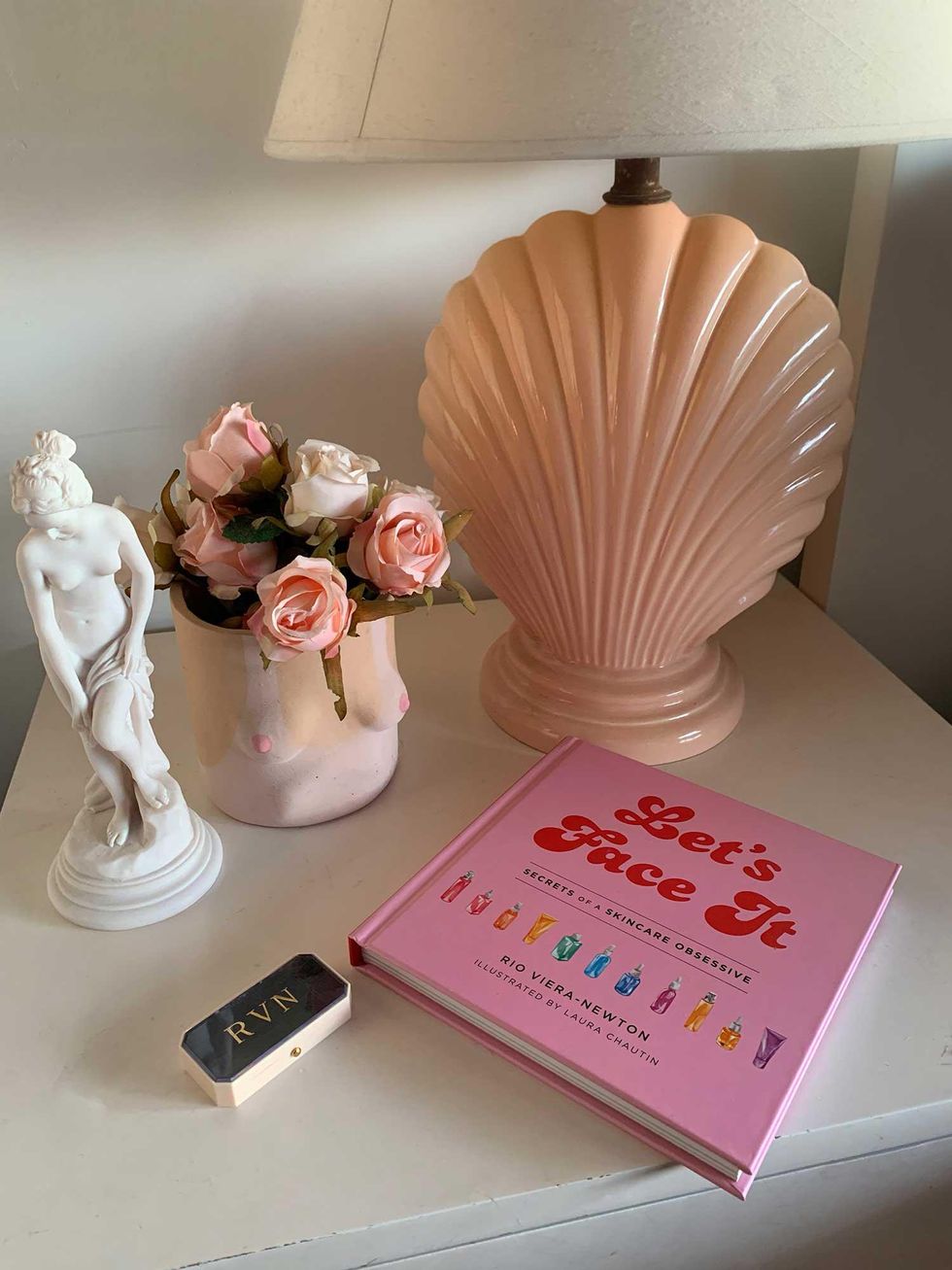 Photo: Courtesy of Rio Viera-Newton
What are your five to 10 must-have products for self-care and beauty?
"I'm obsessed with the Supreme Seed mask from Klur. It gives a wonderful, light, gentle purification without stripping or drying out your skin whatsoever. I have incredibly dry, sensitive skin, so I love using products that deliver a big surge of hydration. I love a good hydrating toner; the one from Cosrx is great because it uses propolis, which is a wonderful ingredient for replenishing and calming the skin. I'm very into the fragrance-free Holy Hydration moisturizer from E.L.F.—it uses a blend of all-star ingredients like hyaluronic acid, squalane, peptides, and niacinamide to quench and refine the skin, and it's only $12. And, of course, a skin-care essential for everyday is SPF—the Dr. Loretta Urban Antioxidant is one of my go-tos. I always have a candle lit, as well. Right now my favorite scent is Cedar Stack from Boy Smells—it's just so cozy."
Are there any special (or unusual) self-care or beauty practices that you swear by?
"I am a planner obsessive. If it's not in my planner, it's not happening. On Sundays I'll plan out my upcoming week: meetings, breaks, weeknight dinners, goals, and affirmations. And I'll decorate each page with stickers—I have all these old Sandylion stickers from childhood that brighten my day."
Shop Rio's Favorite Products
Klur
Cosrx
e.l.f. Cosmetics
Dr. Loretta
Boy Smells