Shopping
Amex, brace for impact.
Alec Kugler
Laurel Pantin
While we're sad about the end of summer (sayonara long, lazy, tequila-soaked days), we can't deny we are just a little bit pumped for fall. Chilly days, cozy sweaters, boots, bags, sunglasses... boots... bags…
So even though it's still approximately ten bajillion degrees outside, we wrangled a few of the pieces we're most excited to wear come fall, and headed straight to an insanely chic suite at 11 Howard to shoot it all (side note: can we move in?). From mod-inspired white boots and apple-embellished bags, to glitter flats and sequined bags, here's everything we want to wear right now—temperature be damned!
---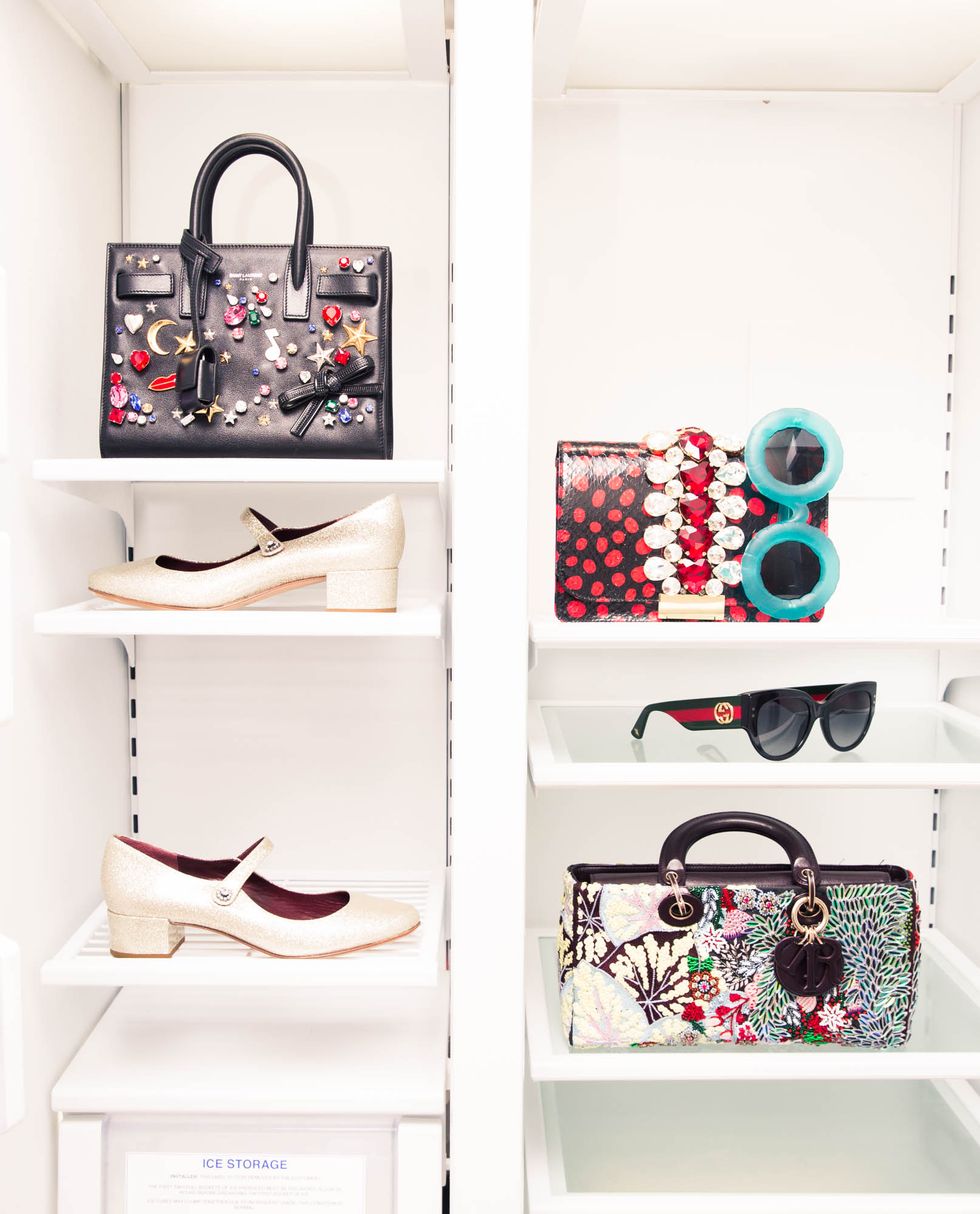 Whether it's a pair of glittery Mary Janes from Marc Jacobs, or a completely embellished Dior bag, we're dying to get our hands on all things spangly, sparkly, and embellished.
Clockwise from top left; Bag, Saint Laurent, ysl.com. Clutch, Gedebe, farfetch.com for similar. Sunglasses, Linda Farrow x Jeremy Scott, lindafarrow.com. Sunglasses, Gucci, gucci.com. Bag, Dior, dior.com. Mary Janes, Marc Jacobs, marcjacobs.com.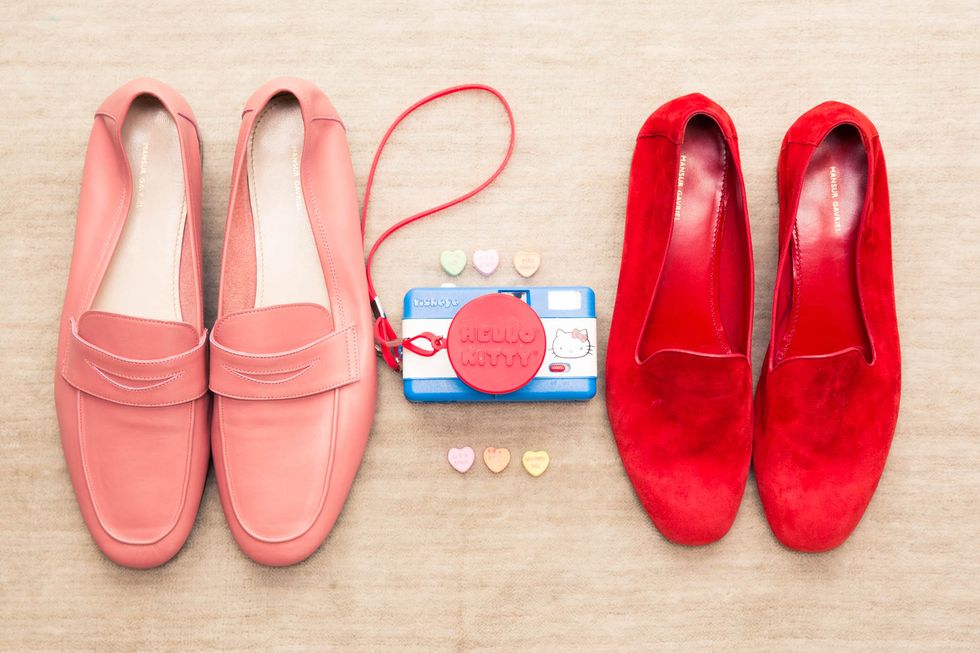 The only thing more irresistible than Mansur Gavriel's classic totes and bucket bags? Their brand new loafers. We'll take one in every color, thanks!
From left; Mansur Gavriel Classic Loafer, By George. Mansur Gavriel Venetian Loafer, mansurgavriel.com.
If you—like us—are feeling the disco vibe for fall, break out the platforms, barrel rollers, and anything and everything sparkly.
From top: Boots, Marc Jacobs, marcjacobs.com. Bag, Saint Laurent, ysl.com. Sunglasses, Gucci, gucci.com. Heels, Saint Laurent, ysl.com.
Not a fan of sparkle? Not a problem. Fall's graphic, artsy accessories are everything a minimalist girl could ask for.
Clockwise from left: Necklace, Hermès, hermes.com. Sunglasses, Céline, sunglasshut.com. Loafers, Mansur Gavriel, mansurgavriel.com. Watch, CHANEL, chanel.com.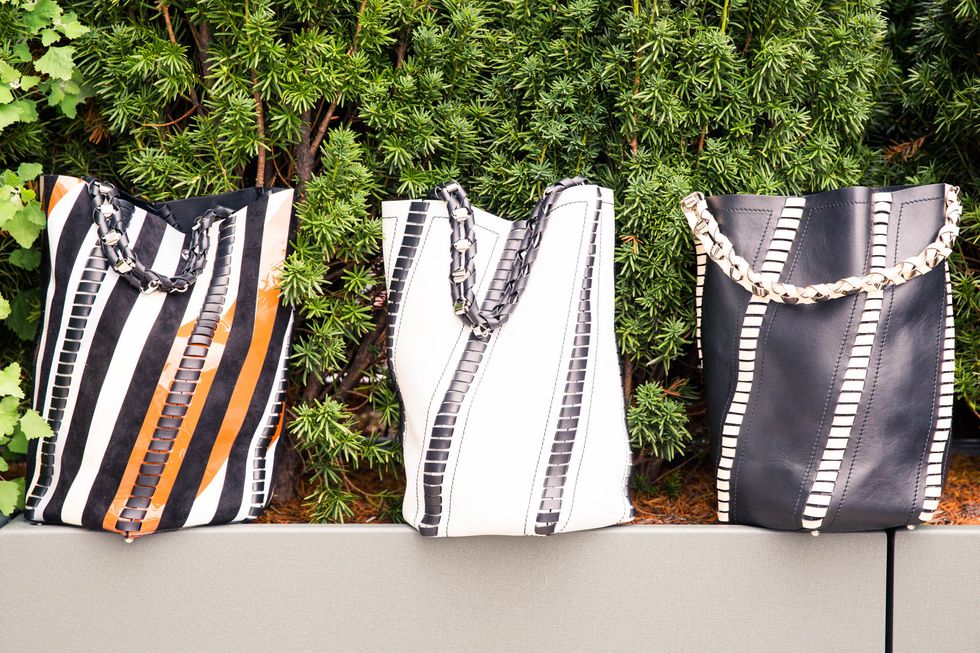 Of all the fall bags we have our eyes on, it's Proenza Schouler's new whip-stitched Hex shape that has our hearts (and the better part of our bank accounts).
Bags, Proenza Schouler, all, proenzaschouler.com.
Love NYC so much you want to wear an outfit inspired by it? Same. Pair some mod, white boots with a (big) apple embellished bag, and a pair of sparkly-as-hell sunglasses.
From left: Boots, Oscar Tiye, oscartiye.com. Sunglasses, Jimmy Choo, jimmychoo.com.
Bag, Hermès, hermes.com.
On days off (or like every day that ends in 'y') opt for street-wear inspired, cartoonish extras like candy-button embellished sneakers, and stripey cay-eye sunnies.
From left: Sneakers, Christopher Kane, mytheresa.com for similar. Sunglasses, Fendi, fendi.com. Bag, Les Petit Joueurs, let-petit-joueurs.com. Sneakers, Christian Dior, Dior.com. 
We're not *totally* sure what this Kenzo thing is, but we want it.
Clutch, Kenzo, kenzo.com.
Can we go ahead and declare the mini-structured bag the new work-tote of 2016? These are pretty much perfect.
From left: Tote, Kenzo, kenzo.com. Tote, Opening Ceremony, openingceremony.com.