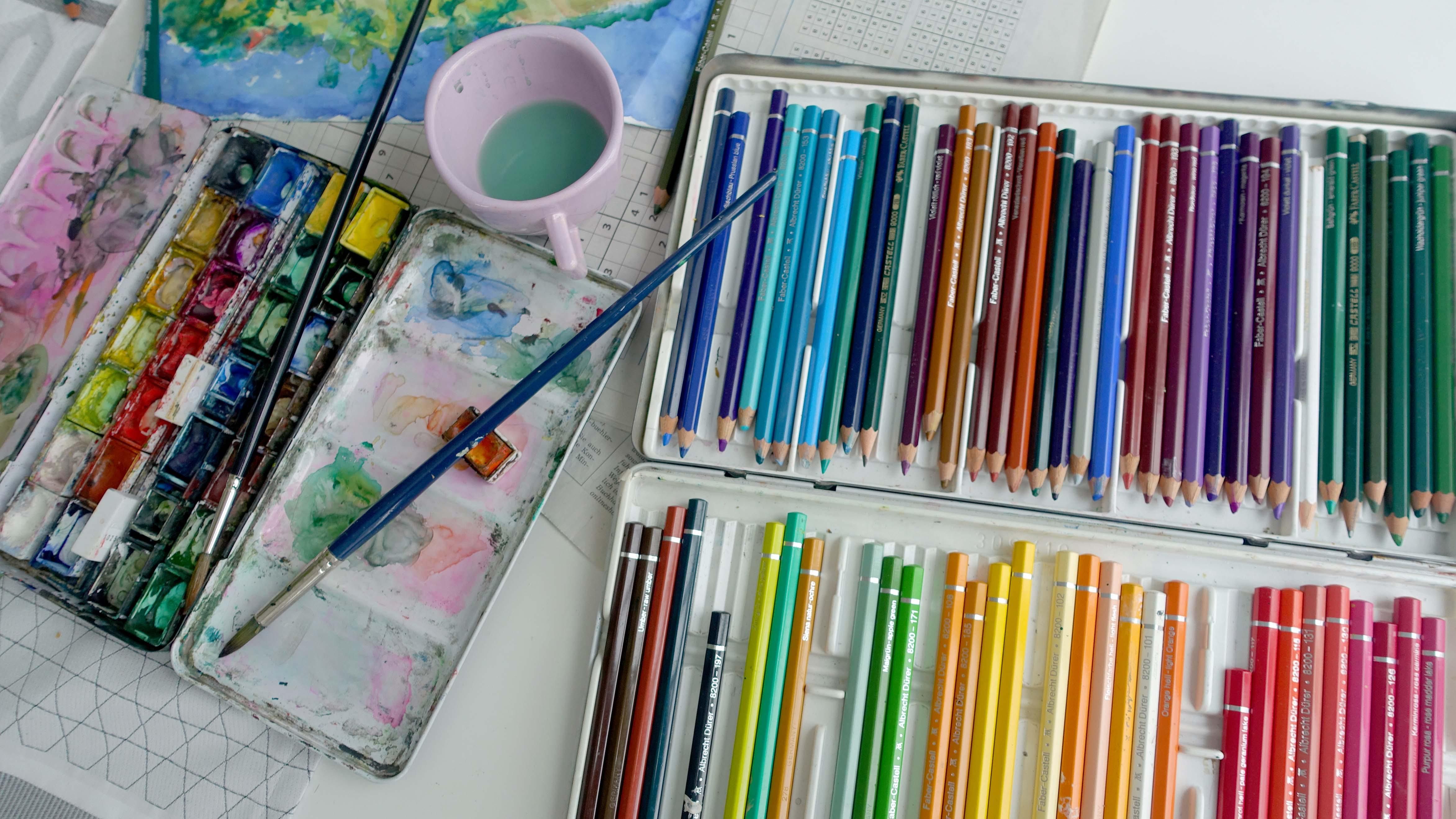 Career
My mother once told me that I only called her with the bad news, and never the good—and without much reflection, I realized she was right. The last two years have been tough for most, shaping and shifting our lives on nearly every level, in many cases until they are nearly unrecognizable. Amid an ongoing global pandemic, it's safe to say nearly all of us have harped on the bad. But what about the good? With a new year around the corner, we're taking time to focus on the silver linings. And a great place to start is with those that took a problem and turned it into an opportunity. Ahead four creatives share their personal stories of how they launched a company in the middle of a pandemic.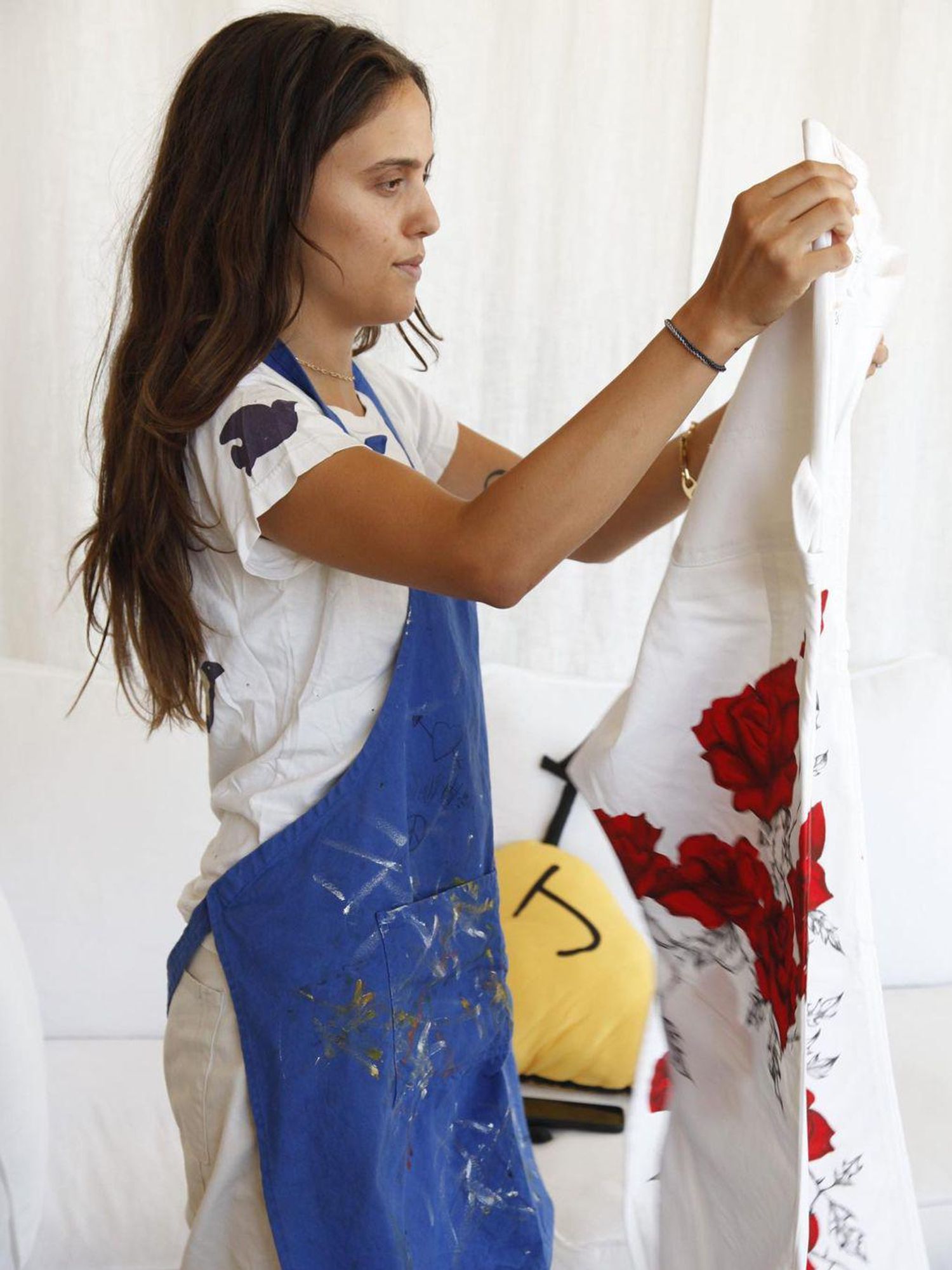 Photo: Emma Berson/Courtesy of Instagram/@julietjohnstone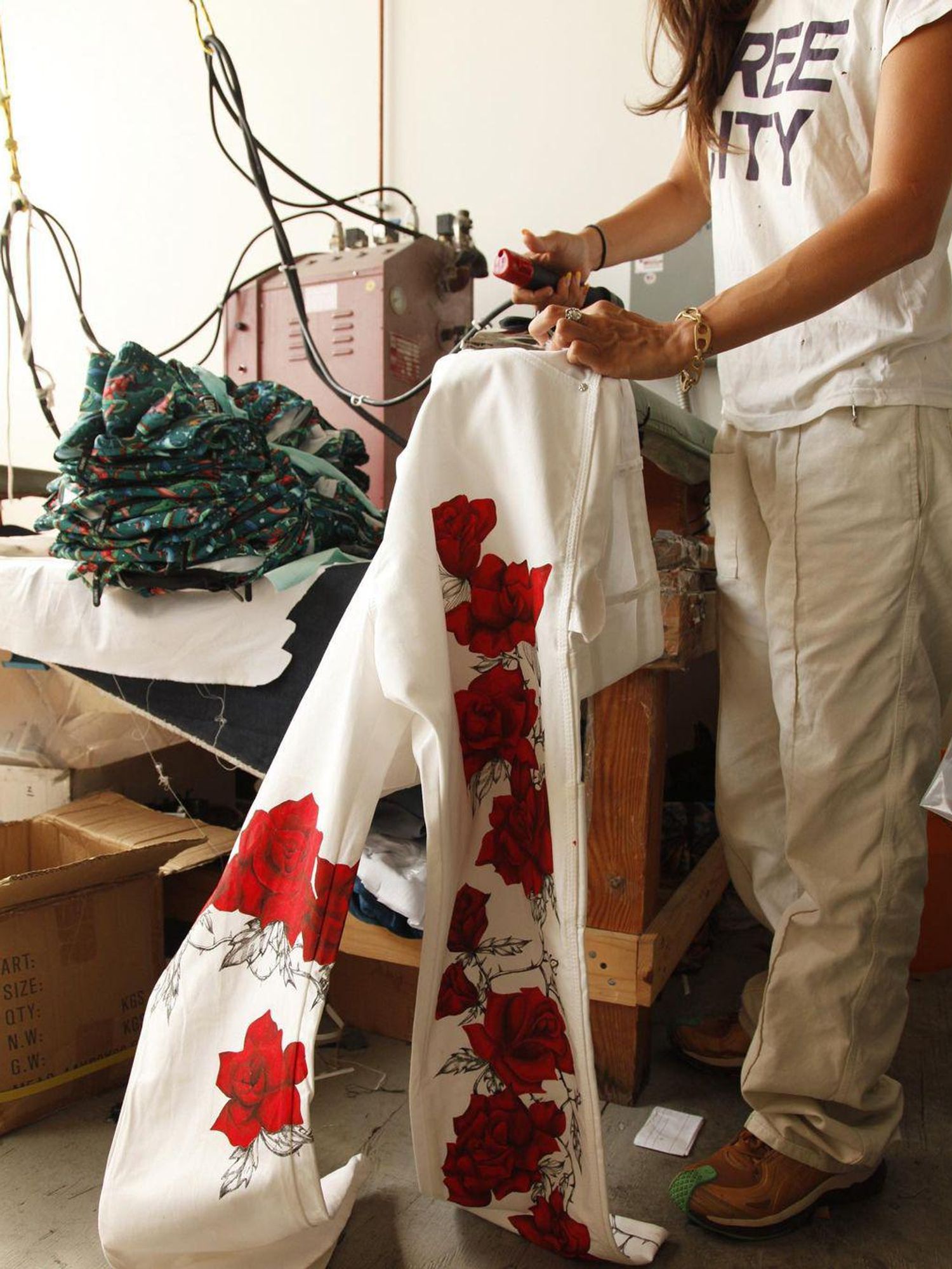 Photo: Emma Berson/ Courtesy of Instagram/@julietjohnstone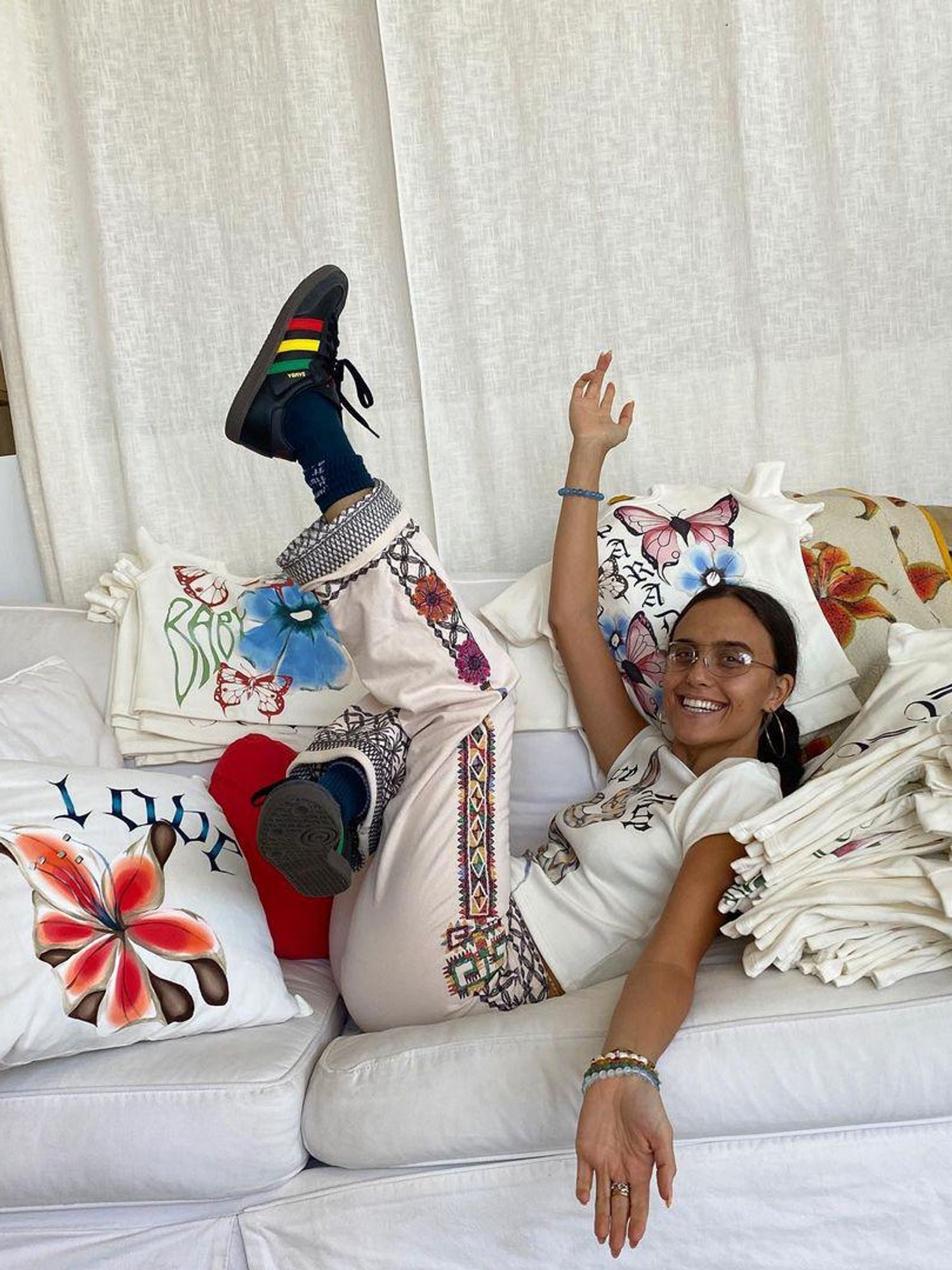 Photo: Courtesy of Instagram/@julietjohnstone
When Juliet Johnstone first graduated from art school, she had a clear path toward what she wanted to be: an artist. She'd been assisting in artists' studios and modeling part-time when she first thought to paint on a pair of her white painter's pants, just for fun. It wasn't until she started getting stopped on the street while wearing them that she realized they could be something more than just a pair of pants. Johnstone began posting single pairs of her painted pants on Instagram in February 2020 and was shocked to find they'd sell out in minutes. It just so happened that her idea to launch a business coincided with the onset of the pandemic. "When COVID hit, I thought to myself, This is over. There wasn't even toilet paper, so no one needed painted pants." Apparently, she was wrong.
With the world coming to a semi-halt, Johnstone found herself at home with nothing but time on her hands. She continued to paint at home while living with her family, an easy distraction from the chaos of what was going on. "I'd work for multiple days on one single piece, which was easy to do during a pandemic", she says. "People were also on their phones a lot, which really helped. I have no idea what it would have been like otherwise."
Launching a clothing line during COVID certainly wasn't easy—faced with factory closures and a lack of materials, Johnstone wasn't without the usual headaches that come with launching a business. If anything, she was faced with more difficulty than she would have been otherwise. But with everyone taking a minute to slow down and her commitment to spending time doing what she loved, her business thrived. "During a really dark time, it provided what I hope was a bit of happiness and light to people's days", she says.
Photo: Courtesy of Ghia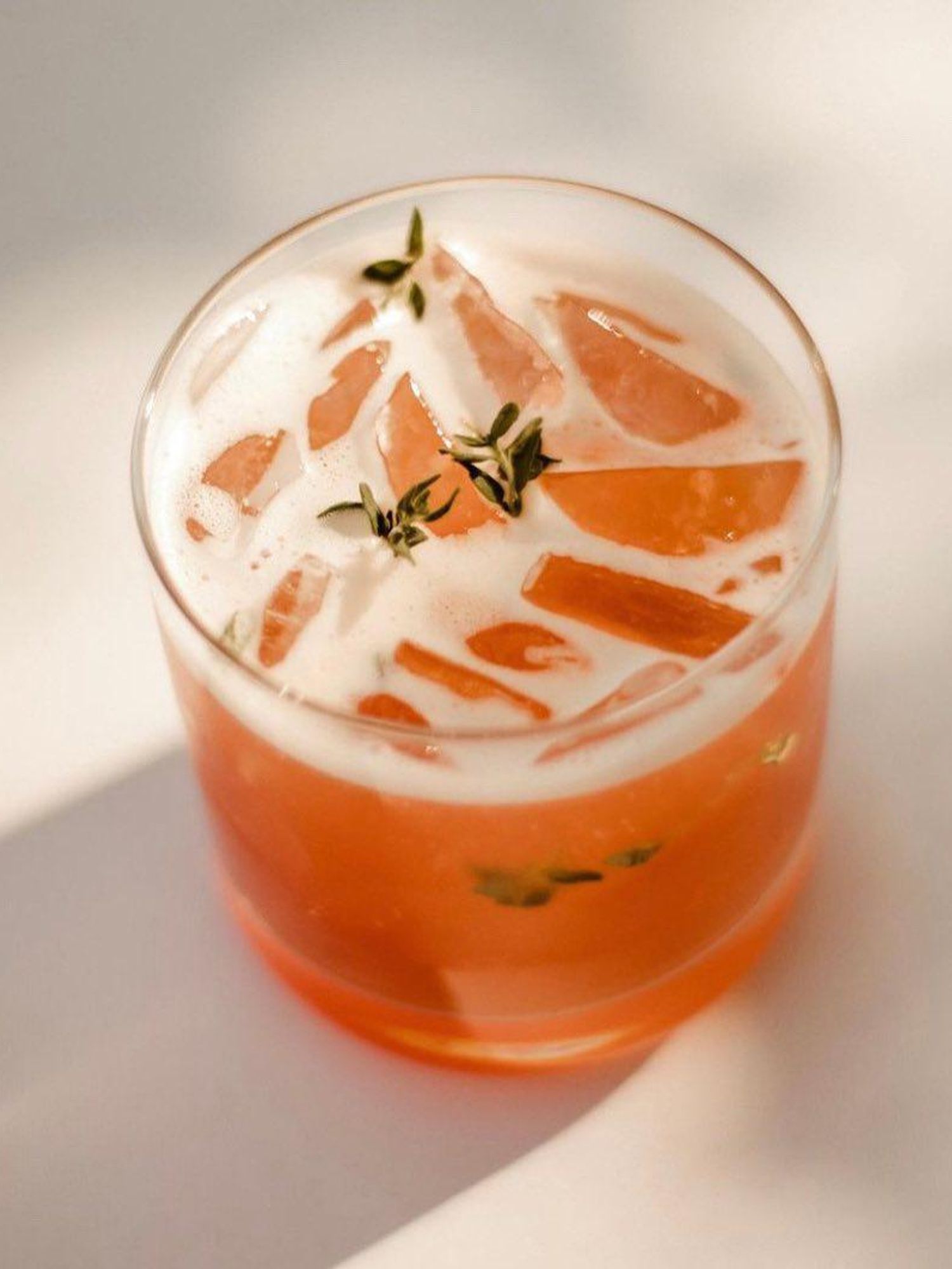 Photo: Courtesy of Instagram/@drinkghia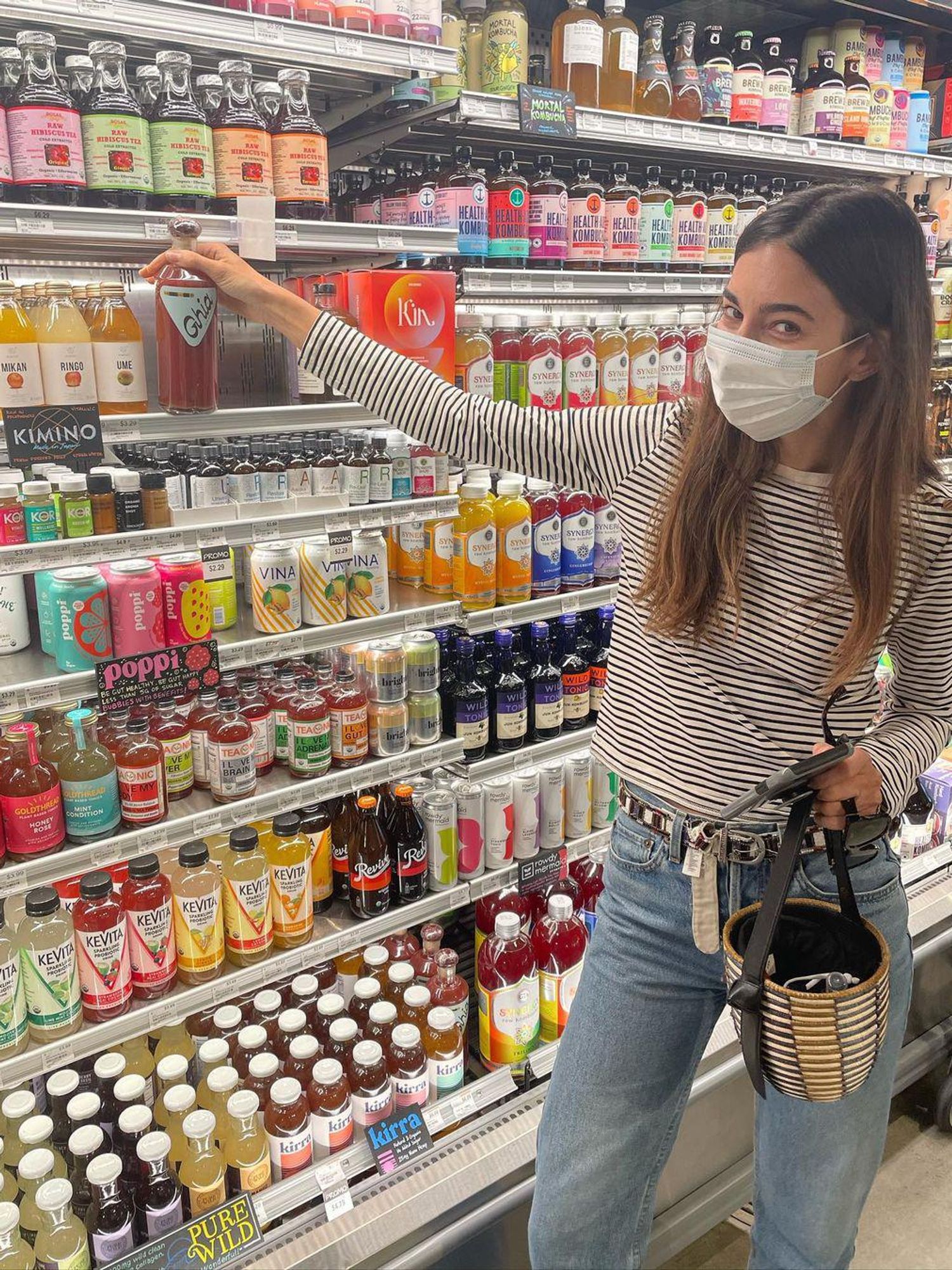 Photo: Courtesy of Instagram/@melaniemasarin
Mélanie Masarin had plans to launch her business before COVID hit, but the pandemic laid out an entirely new list of challenges she and her team faced in order to get it off the ground. Her experience in hospitality and a personal health journey inspired her to create a nonalcoholic beverage that would make nondrinkers like herself feel more included in social gatherings. With an original plan to launch in restaurants and hold private tastings, the pandemic caused the team to think long and hard about how to handle the launch. And while postponing was on the table, Masarin thought, Is this a product that people would benefit from right now? The answer was, yes. More than ever our mission to help people make stronger connections and take better care of themselves holds true."
While the pandemic undoubtedly put a strain on customer service and production, it also allowed time for many to have some much-needed self-reflection. "Overall, I think the pandemic has taught people to prioritize their well-being, and that has really opened up the conversation about sobriety," she says. "I would like to imagine in the future I'm able to sit at a restaurant, order Ghia, and not have a single person push booze on me." While the pandemic isn't over yet, Ghia has continued to flourish amidst unlikely circumstances, and there are no plans to slow down.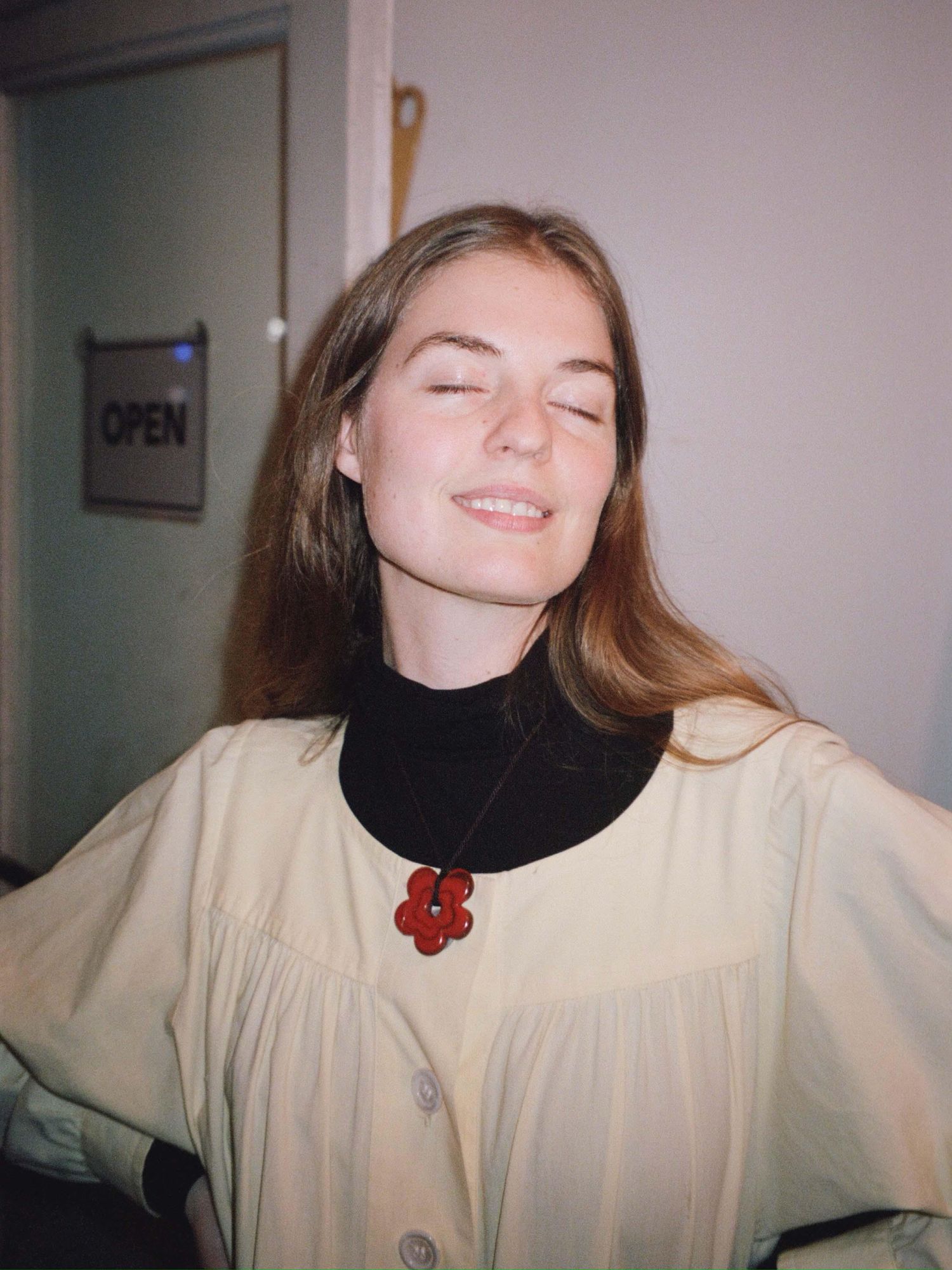 Photo: Courtesy of Brooke Callahan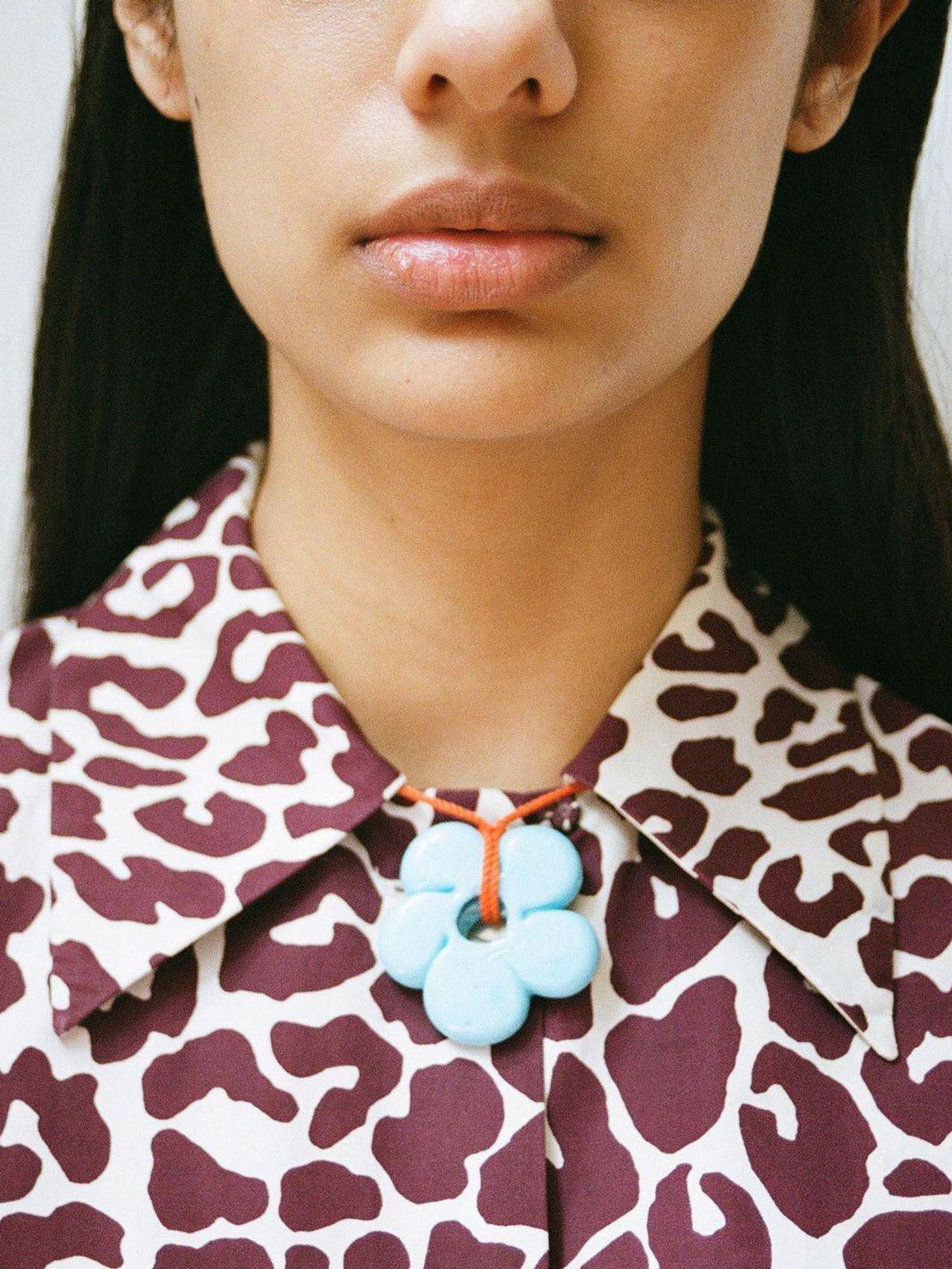 Photo: Courtesy of Instagram/@brooketcallahan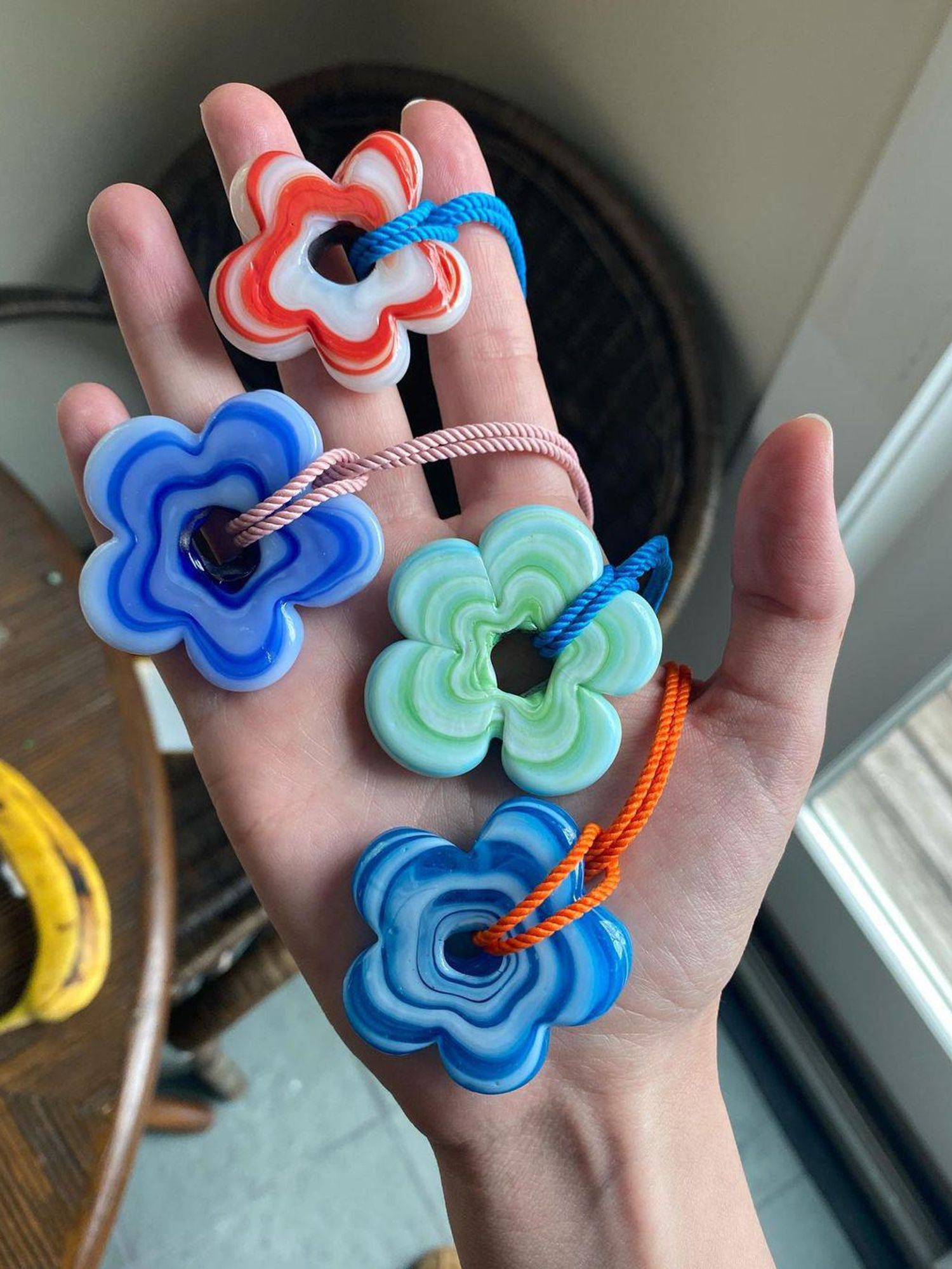 Photo: Courtesy of Instagram/@brooketcallahan
Brooke Callahan's brand started as a bit of a fluke. In October 2019, the designer took a trip to Venice where she stumbled across the hand-blown flower beads that have now become a staple in her line. Knowing she'd found something special, she purchased a few to bring back for friends, and a side hustle was born.
Fast forward to April 2020, when she lost her job in fashion PR and found herself at a crossroads. While she'd been making jewelry in her spare time and selling a few pieces through word of mouth, Callahan looked at her job loss as an opportunity to dive headfirst into what she knew had been her passion all along: jewelry making. "I wouldn't have been able to quit that career—having worked so hard for it, I needed to be pushed out the door in order to take the plunge. It would have never been something so bold as doing my own thing without the pandemic." Throughout the duration of the last two years, Callahan's line has grown somewhat of a cult following. And while she's been a consistent favorite with Instagram it-girls, she just completed her first-ever wholesale order, which was a huge milestone for her business.
The pandemic continues to progress, but so does Callahan's line; with a nearly sold-out website, she's continued to reach new goals. "I think one of the moments when I knew that this could be a career is when I started getting editorial placements that I would have been excited to get for clients when I was in PR. Having it be my name and getting that recognition is just really, really cool." What's next? The designer is venturing into vintage curation and hoping to expand those collections in 2022. It's safe to say we'll be keeping an eye out.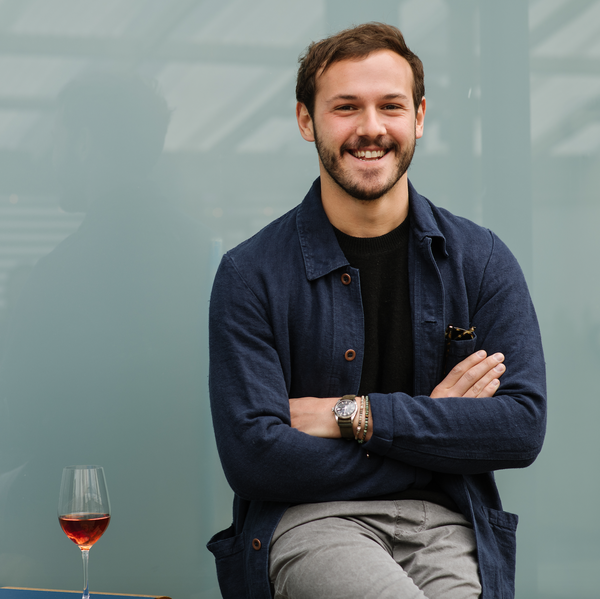 Photo: Courtesy of Table22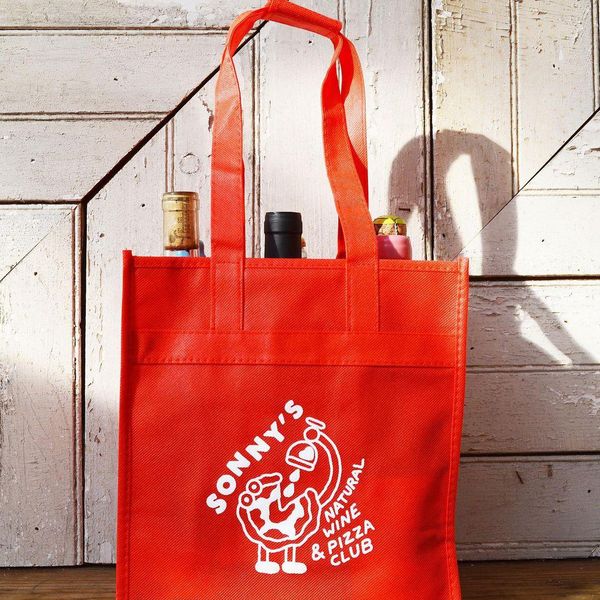 Photo: Courtesy of Instagram/@ourtable22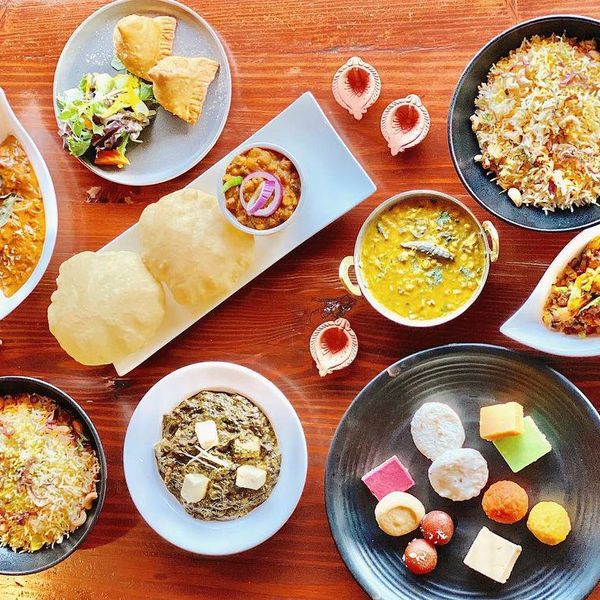 Photo: Courtesy of Instagram/@ourtable22
Pre-2020, Sam Bernstein had been successfully running a company that catered to the student housing market, which the demand for dramatically dropped due to the pandemic. It didn't take long before he and his team knew they needed a shift. "When COVID struck, our business blew up. So we had an emergency board meeting, and instead of selling or shutting down the company, our board encouraged us to pivot—including if it meant to something entirely different." A deep and personal love of the food and hospitality industry combined with a recognition of the change that the pandemic forced upon the restaurant industry led to a fresh idea. "Food is perhaps the most elemental source of joy and culture in my life, and I wanted to live, breathe, and work in it." And with that, Table22 was born.
"We looked around in total awe of the transformation happening in restaurants, particularly the new ways that chefs and operators were bringing their brands to life beyond their four walls, finding new ways of connecting with customers and bringing in revenue." The team set up a platform to allow restaurants to build subscription offerings for their customers and fans, helping them generate much-needed revenue. The company now works with hundreds of restaurants across more than 50 US cities.
While the company's launch was not without challenges—remotely founding a brand-new company in an industry that was struggling to adapt to a new set of circumstances was anything but easy. But the pandemic wasn't without its benefits: "The pandemic gave us an opportunity to work with some really notable chefs who might otherwise have been difficult to get a hold of, and, importantly, to prove that it could work for both restaurants and consumers." With more restaurants re-opening and customers returning to in-person dining, the company has continued to flourish with its subscription services and offerings. We're excited to see what 2022 holds, not only for Table22 but for the restaurant industry as a whole.