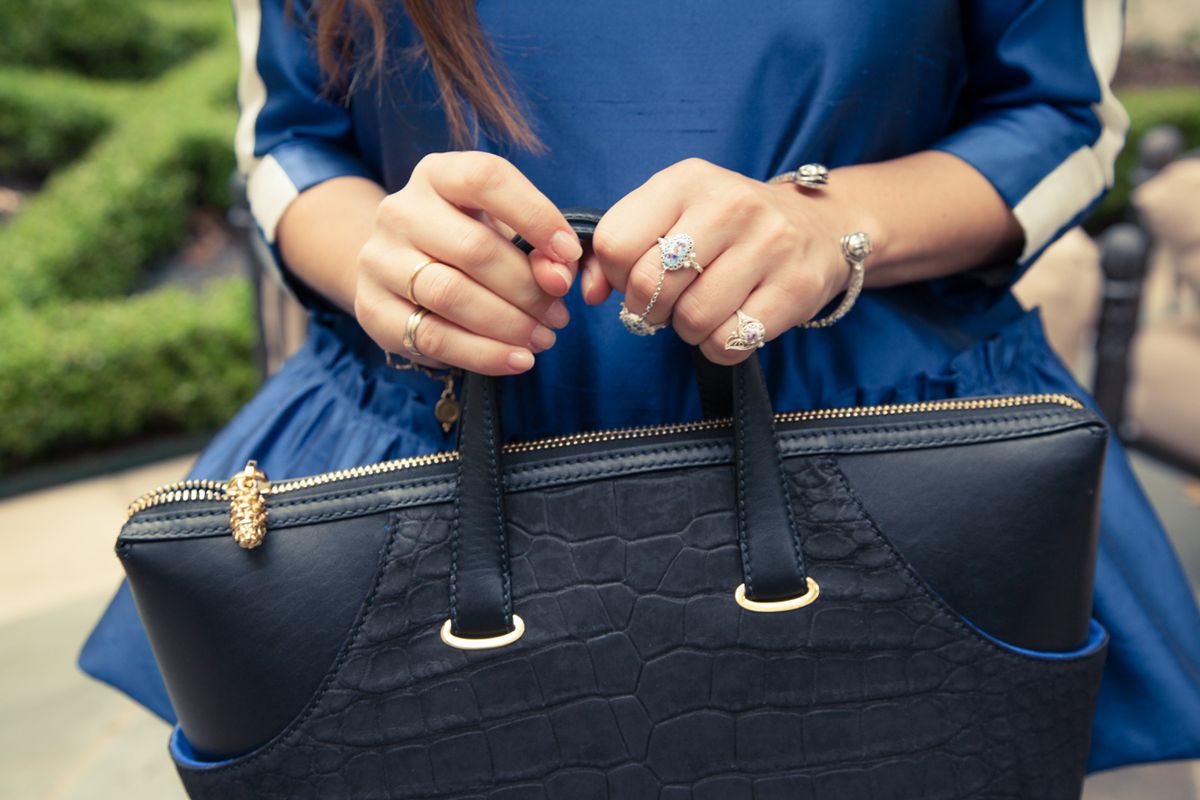 Closet
CEO, LuxCartel. Dallas
---
By now we think you (excuse us, all y'all) know exactly what to anticipate when The Coveteur takes Texas. We've kind of made it a second home of sorts: we took in CHANEL's latest Pre-Fall collection, raided Tina Craig's unreal Hermès stash and gave Nasiba Adilova the TC treatment twice (does Givenchy's Bambi-emblazoned neoprene sweater of the season ring a bell at all?) Let's just say the Lone Star state has been more than kind to us.
It's almost hard to describe the magic that occurred when Adilova -- our weekend host -- introduced us to her dear friend, Natalya Rovner. Leave it to Adilova to wrangle everyone from Vladimir Restoin-Roitfeld to Claire Distenfeld to Diane von Furstenberg on the next flight to Dallas for her TWOxTWO for Aids gala, though.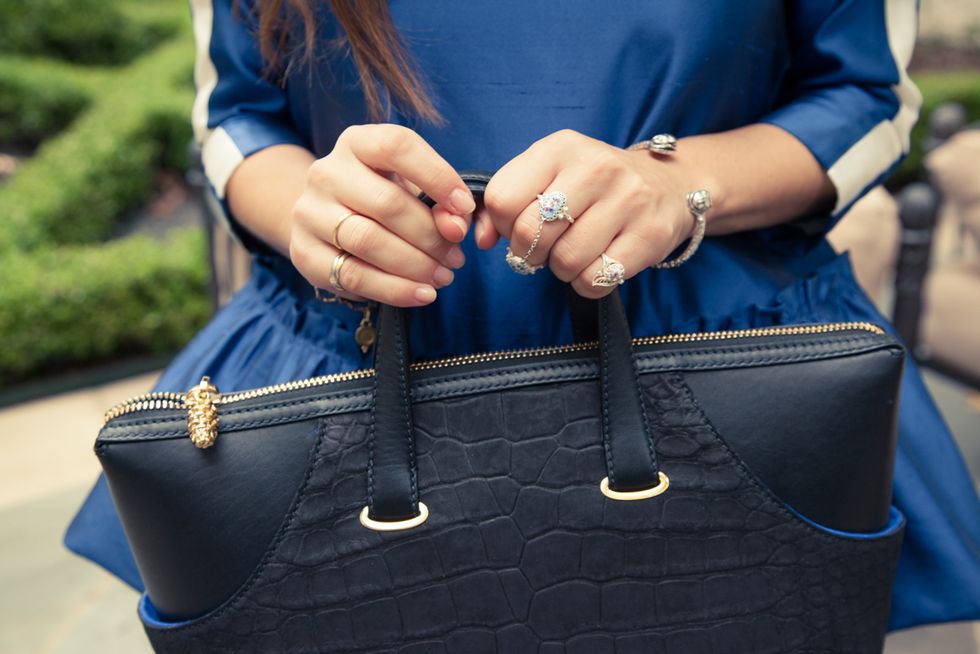 "I can't live without my:
1)
Books
2)
Smythson Soho Diary
3)
Skin care products
- I took two bags of them on an African safari
4) Earl grey tea
5) iTunes library"
Poniatowski is the CEO of LuxCartel, a design incubator of sorts which introduces emerging American designers to markets abroad and vice versa. And she's not only well-versed in all-sustainable-everything, she's also considerably contributing to the future of our globalized fashion economy. Totally NBD, you guys! As she told us, "We let the designers who work with us achieve their greatest potential, by giving them the tools to develop their brand creatively while we take care of everything else. Today what inspires me most is meeting talented designers and knowing that I can relieve their everyday headaches and nurture their actual creativity!" Oh, and did we mention that she basically gave birth a few days before our shoot? Yeah, that happened. And just for the record? That whole super adorable 'new-mom-glow' thing is totally legitimate. That kind of complexion cannot be found in a bottle of any price point down any beauty isle.
We first caught up with Poniatowski (and her newborn!) while we were giving Adilova the TC treatment as the pair got ready together for Adilova's pre-party over at the W Dallas' E-WOW suite. We couldn't help but snap a few shots as Poniatowski artfully applied a glossy red lip and piled on armfuls of ornate gold jewelry to offset her floor-length ivory gown with classic Louboutin pumps setting the whole thing off. Cinderella, meet your match.