Makeup
So you can pack accordingly.
---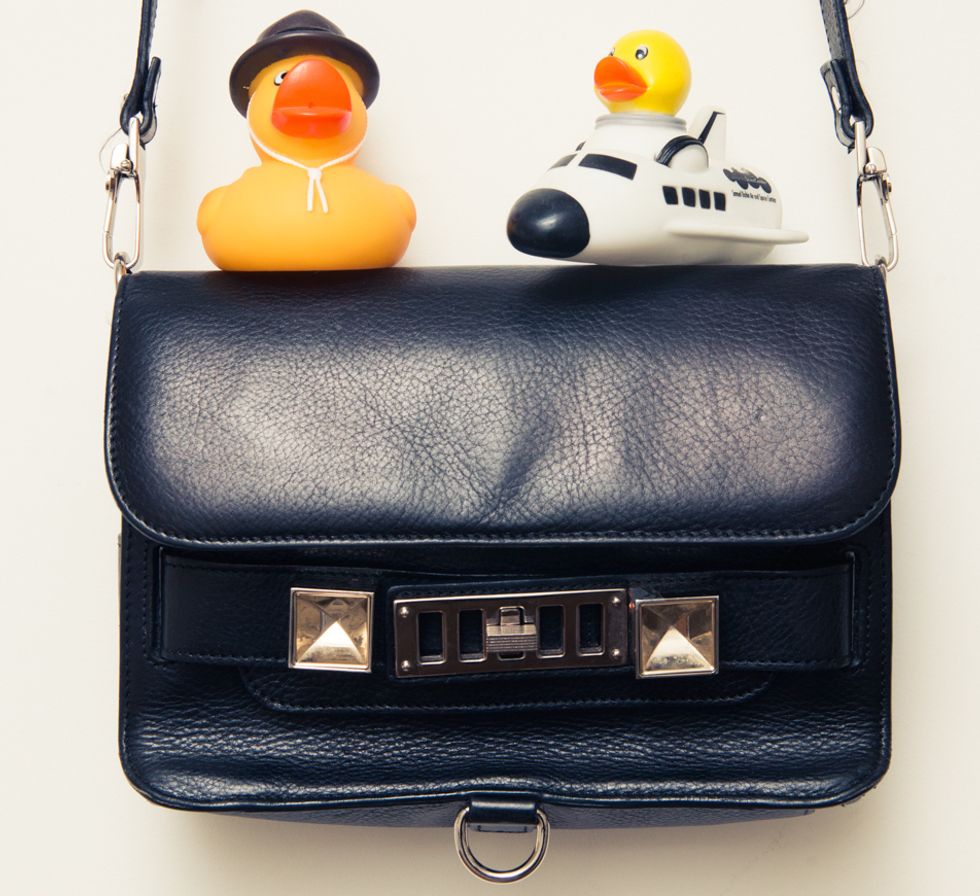 We spend a lot of time on the road (or in the air, as fate would have it, and corresponding airports—the purgatory that is Newark is something like our second home). Like, a lot. And yet, the attending proficiency that supposedly comes with packing up your life once or twice a week has yet to become anything close to, uh, proficient. Typical flight preparation usually includes throwing our bathroom cabinet into a carry-on tote, along with whatever magazine happens to be on our coffee table before making a hurried stop at a salad bar (anything to avoid the dreaded airplane food).
We guess it should have come as no surprise that, on top of having literally all the answers when it comes to beauty, Michelle Phan is also absurdly organized when it comes to travel. When she gave us a veritable checklist for what to pack in any carry-on, for any trip, the simplicity was enlightening. From teaching us how to do our makeup like Lady Gaga to this. Ultimate resource, you guys.
"Since I travel frequently, it's important that I have my pre-flight routine down. I pack my carry-on bag with goodies that will help the hours pass and prevent me from hauling more bags than necessary onto my next flight. Depending on the duration I might throw a neck pillow and scarf into my bag, but no matter what, I always take the below travel essentials with me."
—Michelle Phan
"I use a brightly colored cover to protect my identification, and so it's easily accessible when I'm walking through TSA."
"I pack a large wallet to carry my money, credit cards and any paperwork or IDs needed. I also use my wallet to hold my phone, preventing it from rolling around loose in my bag."
"If I'm meeting that special someone at the airport or I've taken an overnight flight, I'll want to freshen up before getting off the plane. I bring a cute cosmetics bag to carry my beauty essentials. If you need tips on how to get a refreshed glow post-flight, watch my video Travel Friendly In-Flight Beauty Tips!"
"If I'm wearing sandals or heels, I might struggle with cold feet on the plane, so I pack a pair of socks to warm them up and allow me to better relax sans shoes."
"Similar to freshening up your face, I have a toothbrush and toothpaste handy after I've been snacking or sleeping on my flight."
"Some people will stay awake and let their overhead lights beam throughout the plane on overnight flights. I bring an eye mask to create total darkness and get the rest I deserve!"
"So I don't have to pay for bulky in-flight headphones, I bring my own to listen to music or watch movies."
"A good book, a couple of your favorite magazines or an iPad are wonderful to have while flying."
"The best travel bag around is a sturdy tote in a neutral color. The neutral tone will go with anything I wear, and the large size will not only carry my must-haves, but also transport my work laptop once my trip is over."
"I use reusable bags for any liquids, snacks, keys or jewelry I have on my flight. They help keep me organized."
"To avoid overpriced plane food and a grumbly belly, I bring my own favorites to grub on throughout the flight."