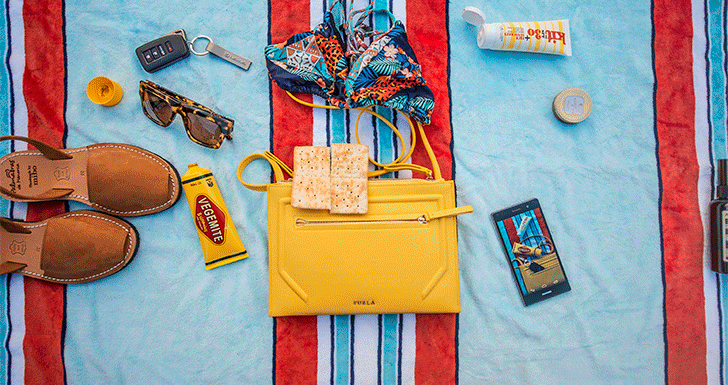 Fashion
Shine by Three's Margaret Zhang explains Australia Day.
What's this? Yeah, about that. Welcome to Margaret Zhang's new column on The Coveteur, aptly named Margaret's Moodboard. Watch this space for just that—everything from mini-editorials to market picks and musings, all shot, styled and narrated by Zhang.
Who run the world? Margaret Zhang, that's who. Or at least she would; in an incredibly aesthetically-pleasing utopian ideal. At all of 21, she's an incredibly talented stylist, photographer, videographer and budding law student. Given her considerable chops, it only makes sense that we gave her her own little corner of The Coveteur given that, lets be real, we'd pretty much give her free reign of anything if she asked. Here, she breaks down the finer sartorial points of Australia Day—yesterday according to their timezone, today via ours. Take it away, Zhang.
---
"Travelling often has a way of confirming endearing stereotypes of our fellow global citizens. They say that the English are dry humoured and delightfully witty. They say that the French are impossibly chic, effortlessly cool, and all other adverbial juxtapositions that shouldn't make sense (and yet they do). New Yorkers are hard-yarders who say 'mhmm' instead of 'thank you'. Golden tanned, flaxen haired Swedes can be found dispersed in every corner of the world except Sweden (unless it's Midsummer).
They also say that a lot of Australians move to (and adore) Canada, and vice versa. By default then, The Coveteur team and I were destined to get along famously.
Indeed, we do.
And so we find ourselves in the Land Down Under on none other than Australia Day—just another excuse for a long weekend of sweating it out by the sea, beer in our guts (none for me), Vegemite in our veins (with avocado on toast, please), and blissfully confused as to whether our colours are in fact red, white and blue or green and gold. Or perhaps, just another excuse to spend more money on bikinis in what has become Australia's Black Fridaysale situation—I mean, ASOS' discount code for the Oz Day weekend is BBQSHRIMP. Dead serious, Paul Hogan."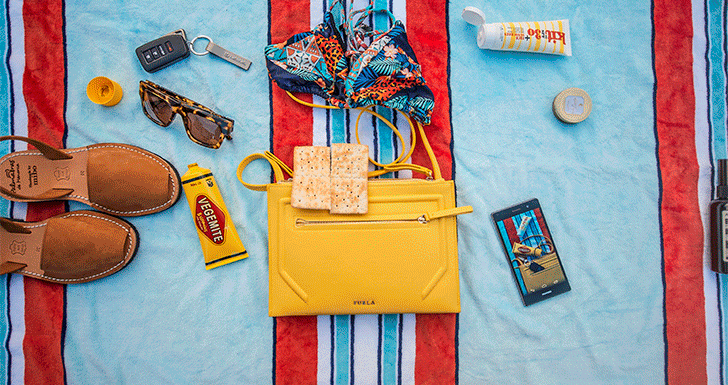 "I mean, ASOS' discount code for the Oz Day weekend is BBQSHRIMP."
"For me, Australia Day is the one day of the year that I'll indulge in wearing things that I would never normally wear in my usual tomboyish goings on, but seem contextually appropriate to beach barbecues and salty hair. By that, I mean breezy floral dresses with spaghetti straps and crop tops without straps, which don't usually feature in my wardrobe unless layered over all quantities of shirting and knits. Because we inconveniently have a hole in our Ozone layer (which is just as terrifying as it sounds), Pretty Woman-cum-French Riviera headwear and at least SPF 30 sunscreen are about as necessary as. Add as many colours jammed into the one sunny bag as sartorially possible, and you're good to go for snorkelling at Clovelly Beach, tourist tripping at Bondi Beach, and passing out in the heat of the day (and impending mosquito plague) before dark."
"Cheers, mates. Until next time. Aussie, Aussie, Aussie! (Oi, Oi, Oi!)"