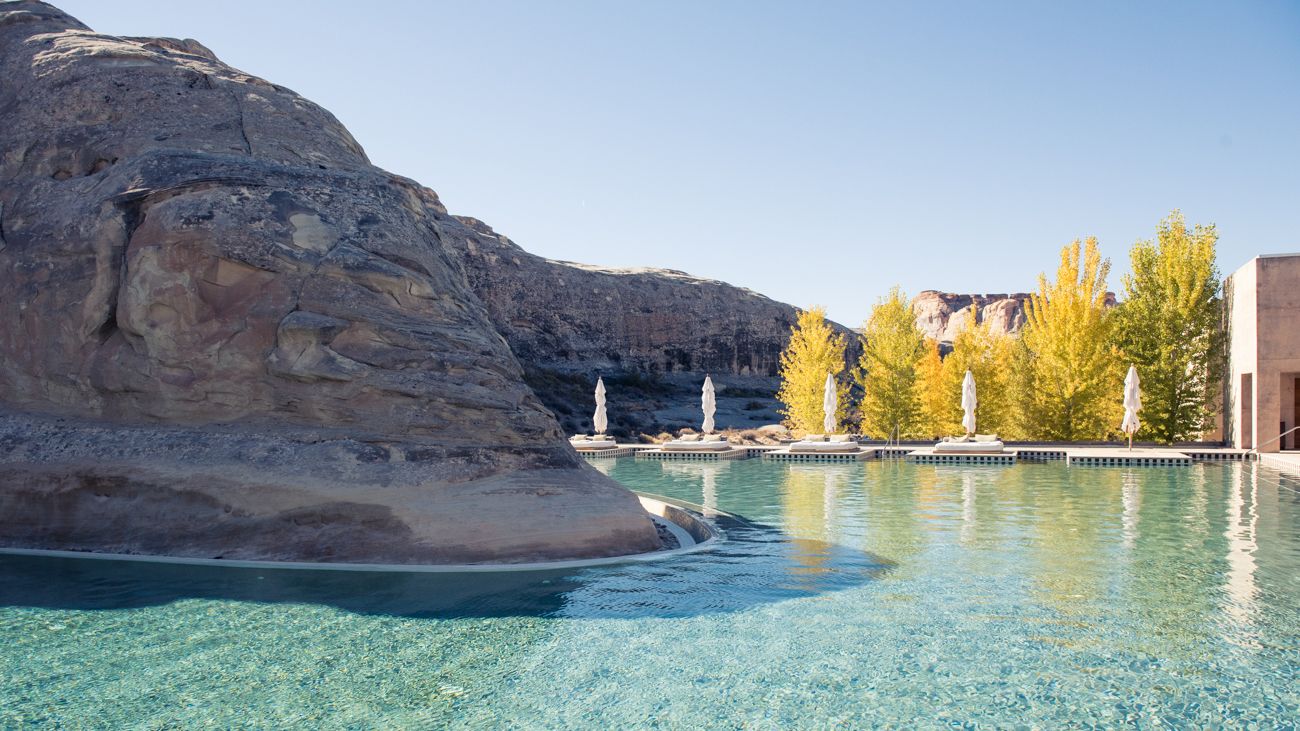 Skin
How relaxed meets ridiculously fancy.
Beauty experts the world over will tell you about one legendary destination that is on all their bucket lists: southern Utah's Amangiri. Or at least that's what I learned once I starting posting images from my trip to the resort when I went as a guest of legendary skincare expert and Danish lifestyle guru Ole Henriksen. My DMs were filled with versions of "Uuuuggh, I'm dying, that place is my dream!!!! [heart eyes, heart eyes, heart eyes]" from international beauty editors, makeup artists, and hair stylists. It is a dream—minimal chic, painfully photogenic, and an oasis of heavenly food, service, and treatments in what is otherwise, literally, a vast stretch of desert.
That brings me to how I crafted my ultimate spa routine. The theme of the trip to Amangiri, which was for the launch of Ole Henriksen Banana Bright Eye Crème, was "hygge" AKA the trending Danish word for "cozy." Basically, it was time to get real chill real fast. For me, coming from the dead of winter in New York, that meant doing everything that could keep me away from my phone: hopping right into the pool, getting a facial, practically moving into the steam room, and taking my favorite bath. See below for the ultimate spa routine that I will be reliving in my dreams into the next life.
---
11 / 11
By this time my mind is basically the best kind of mush and needs a little caffeine restart before I start talking to other humans again. I love my Rishi green tea so very extra much and so I bring little sachets with me. I sip on it while looking out at the pink sunset over the dusty desert.