Makeup
A pro-level look that's actually easier to apply than your usual bold lip.
Daniella Deutsch, Meagan Wilson
Hair
Jehnna Mahoney
Makeup
Ashley Rebecca
Graphics
Rachel Pickus
For a minute, it was as if our collective highlighter fever knew no bounds—spackling the high points of every limb, layering it on until you could spot our cheekbones from space. While a hint of shimmery something will always get us weak in the knees, we thought the star product had had its major moment. That was until makeup artist
Ashley Rebecca
(whom 
you may remember from this
) put us onto using it to finish off a (remarkably low-key!) lip look. Game over. It's perfect for date night or just taking selfies on your couch after hitting a vape pen. Whatever you're into. Here's how to get the look at home.
---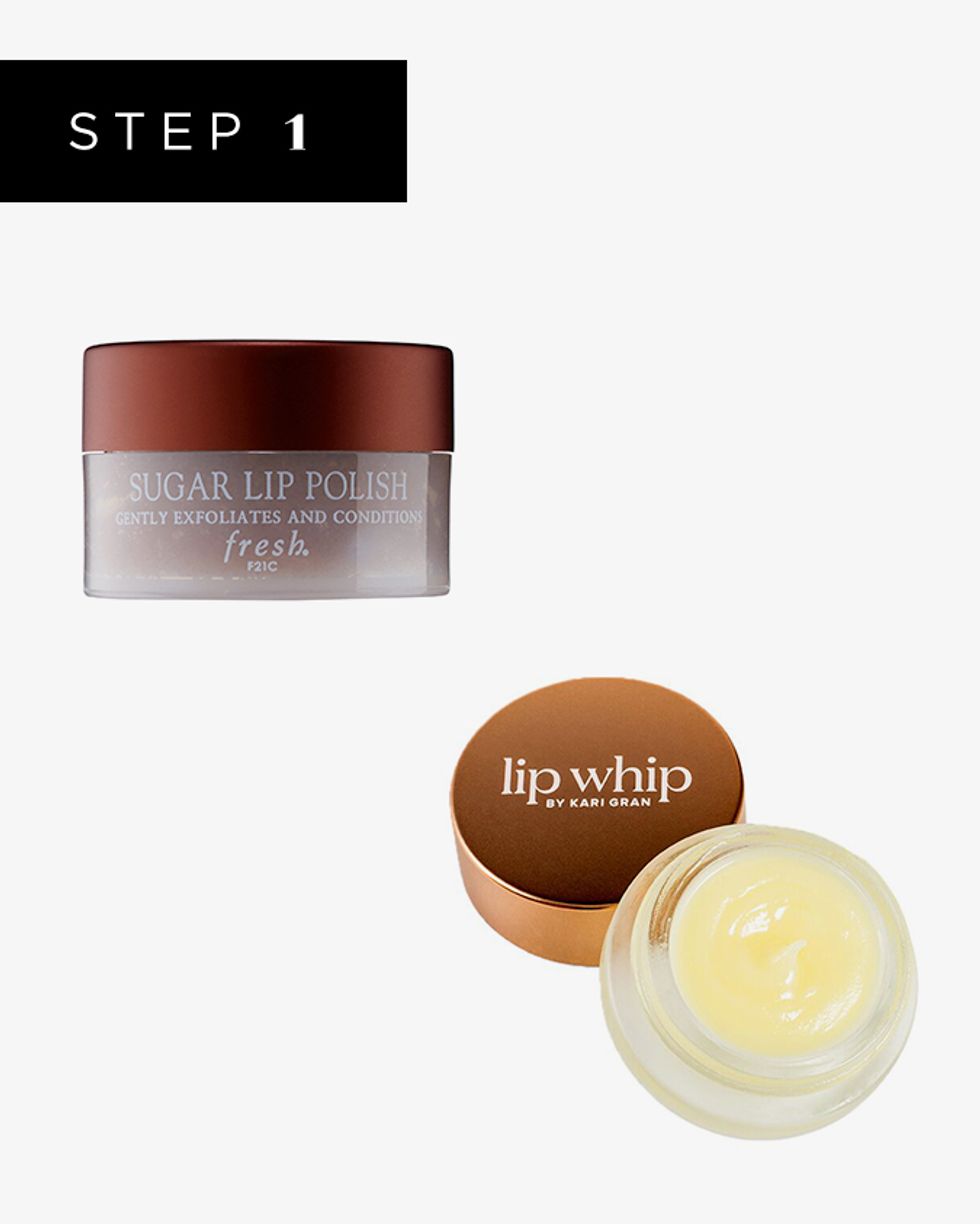 SCRUB & SOFTEN
Even a hint of dry, dull skin can ruin a lip look, and a smooth surface is especially crucial when it comes to layering textures. Give yourself a good scrub before playing around with color.
FRESH SUGAR LIP POLISH EXFOLIATER
Sure, any old scrub might do, but Fresh's polish is a best-selling classic for a reason.
SHOP NOW
KARI GRAN NAKED PEPPERMINT LIP WHIP
A rich, whipped-texture lip treatment that wears beautifully alone, but is also great for prepping lips for pigment.
SHOP NOW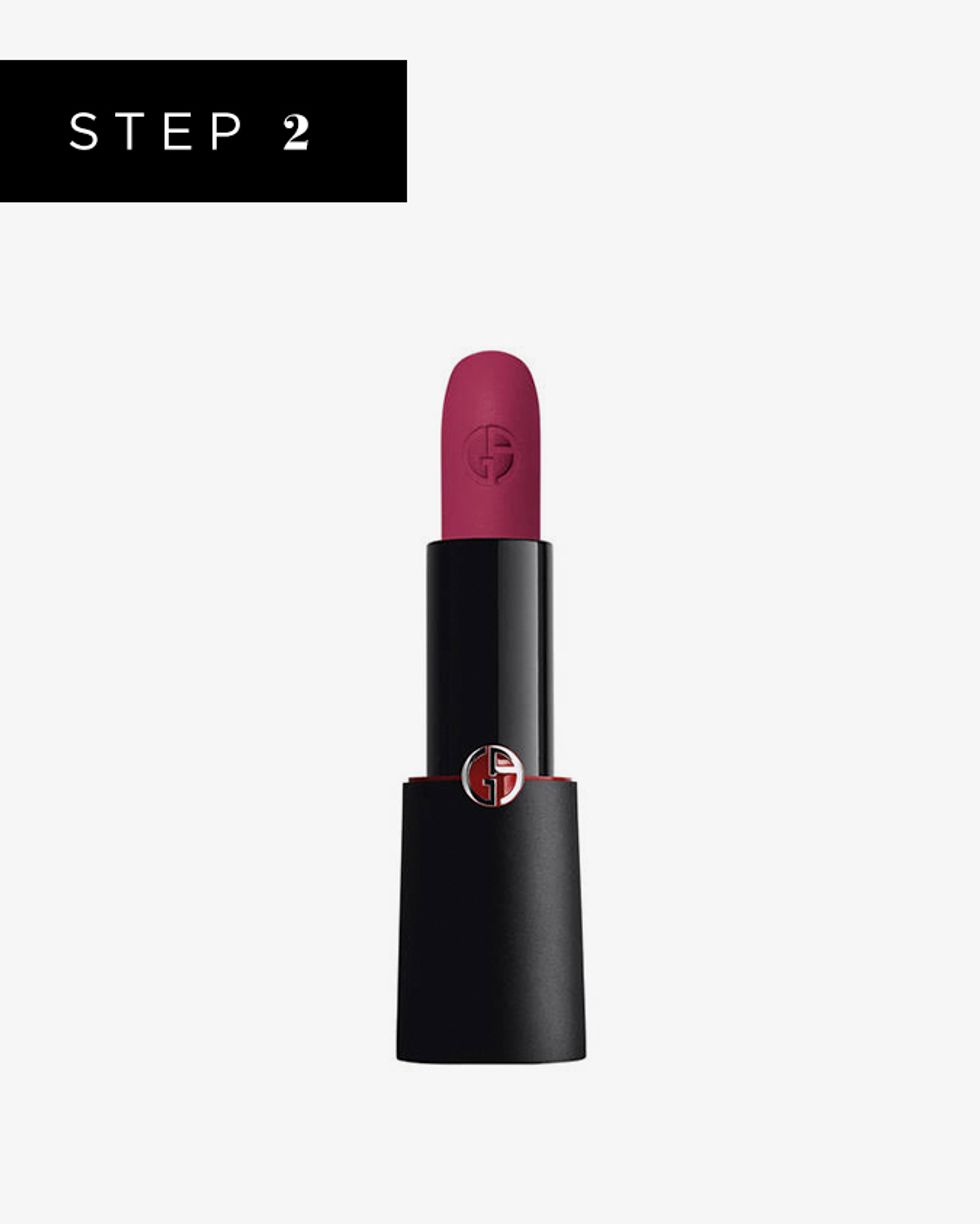 START THINGS OFF WITH A STAIN
For a cooler, more lived-in effect, Ashley prefers a slightly sheered-out matte stain, explaining, "Matte doesn't have to be bold."
GIORGIO ARMANI BEAUTY ROUGE D'ARMANI MATTE LIPSTICK
Intimidated by brights? This magenta (shade 506 Maharajah) might look shockingly pink out of the tube, but when applied straight from the bullet, then sheered out by dabbing your finger to your lips, it gives off more of a just-bitten, flushed vibe.
SHOP NOW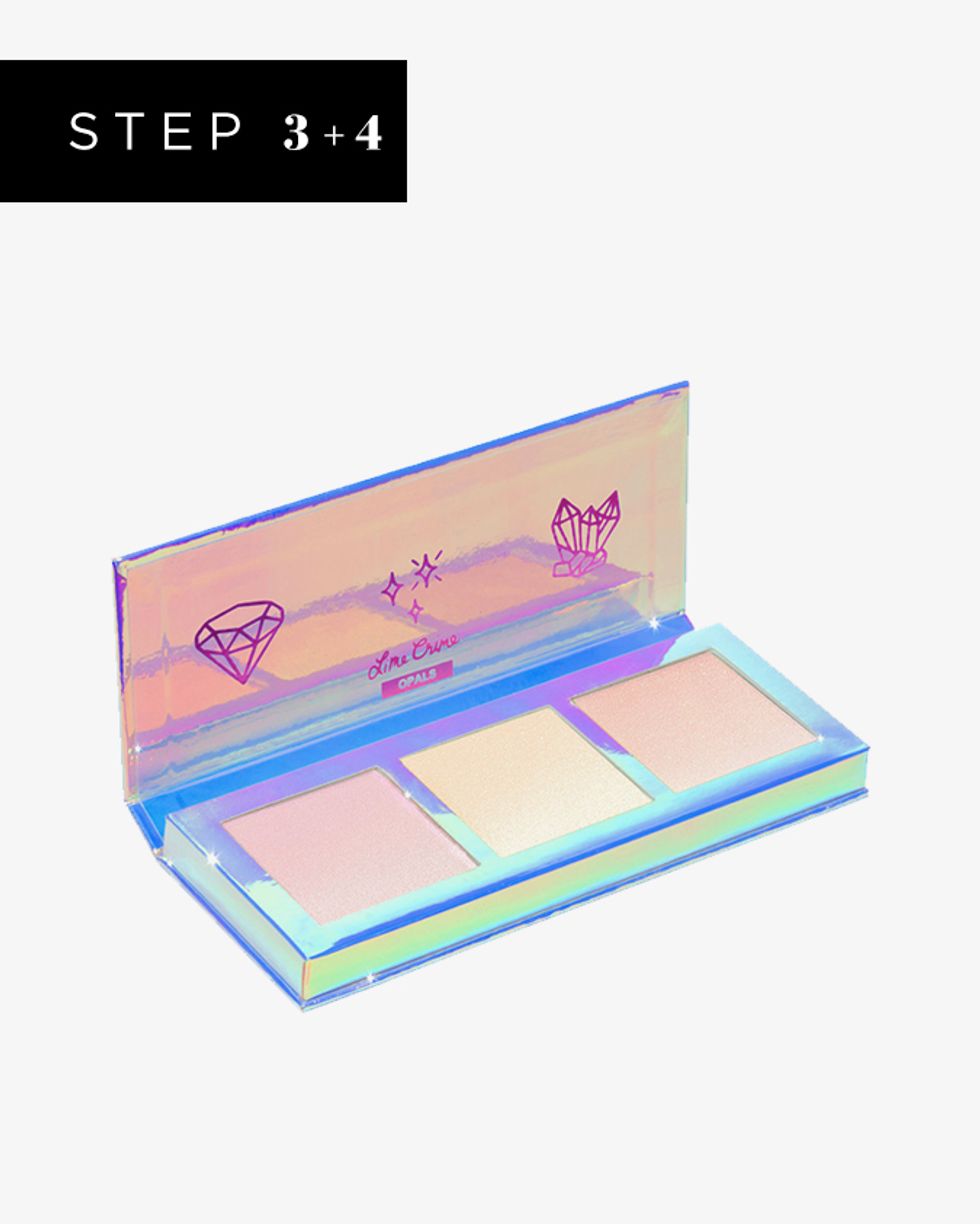 LET THERE BE LIGHT
Here comes the fun part: adding a pearly sheen to that very pretty pink. It's like you're starring in your own mesmerizing Insta clip.
LIME CRIME HI-LITE OPALESCENT HIGHLIGHTER PALETTE
Picking up the pink shade in this milky palette (Ashley loves
Alima's Pure Highlighter Brush
), dust powder over the lip, building up to your ideal level of reflectiveness.
SHOP NOW
TURN THINGS UP A NOTCH
Cover your tracks by hitting your lips with another layer of that same lipstick—again blotting out with your finger—to disguise any traces of powdery highlighter.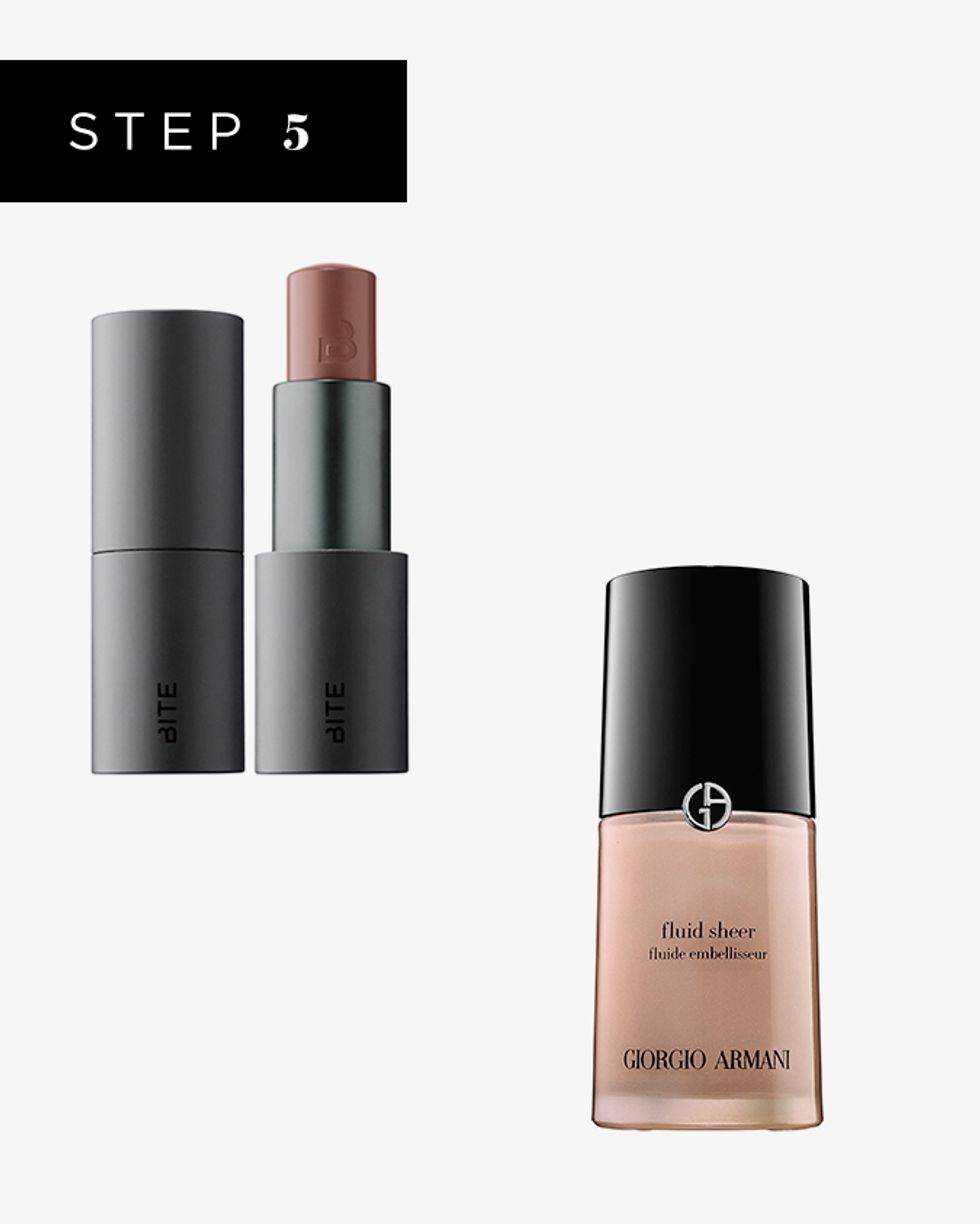 MAKE IT MATCH
Pro tip: Want to tie any look together? Make sure to carry out the same flush across your lips and cheeks.
BITE BEAUTY MULTISTICK
Using the shade Papaya, Ashley applied a hint of blush to the center of the cheeks using just her fingers, explaining, "It's nice to have another echo of color on the face."
SHOP NOW
GIORGIO ARMANI BEAUTY FLUID SHEER
To mimic the hint of highlighter across the lips, she dabbed a bit of a liquid highlighter across the top of the cheekbones.
SHOP NOW